March Madness remains must-see TV during first weekend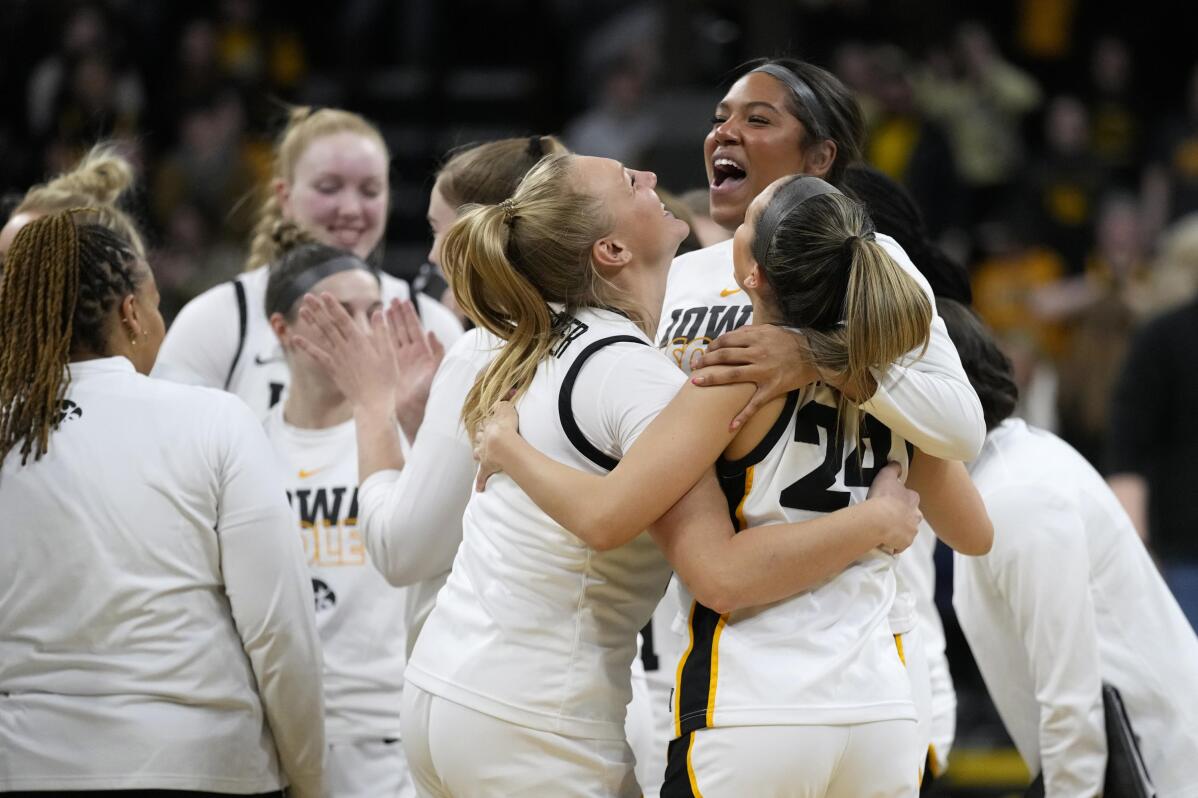 1 of 2

|
Iowa players celebrate after a second-round college basketball game against Georgia in the NCAA Tournament, Sunday, March 19, 2023, in Iowa City, Iowa. Iowa won 74-66. (AP Photo/Charlie Neibergall)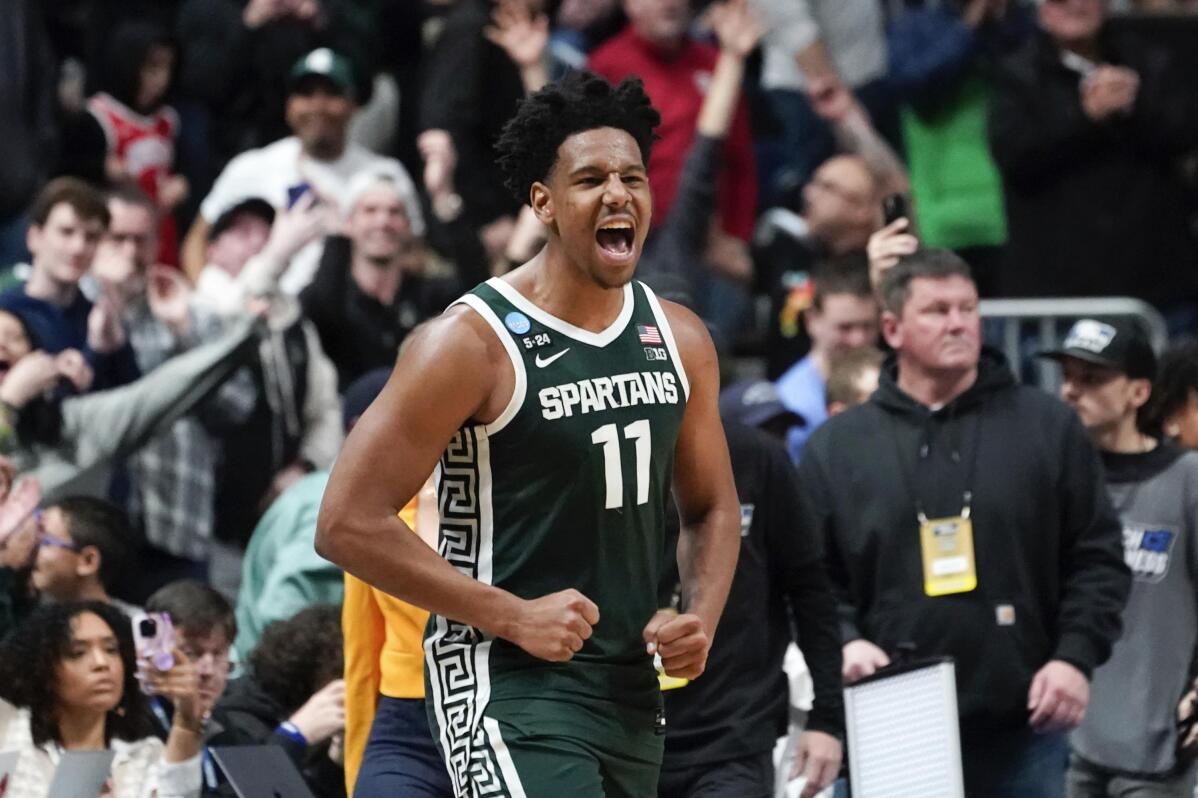 2 of 2

|
Michigan State guard A.J. Hoggard (11) reacts against Marquette in the second half of a second-round men's college basketball game in the NCAA Tournament Sunday, March 19, 2023, in Columbus, Ohio. Michigan State won 69-60. (AP Photo/Paul Sancya)
March Madness remains must-see TV during first weekend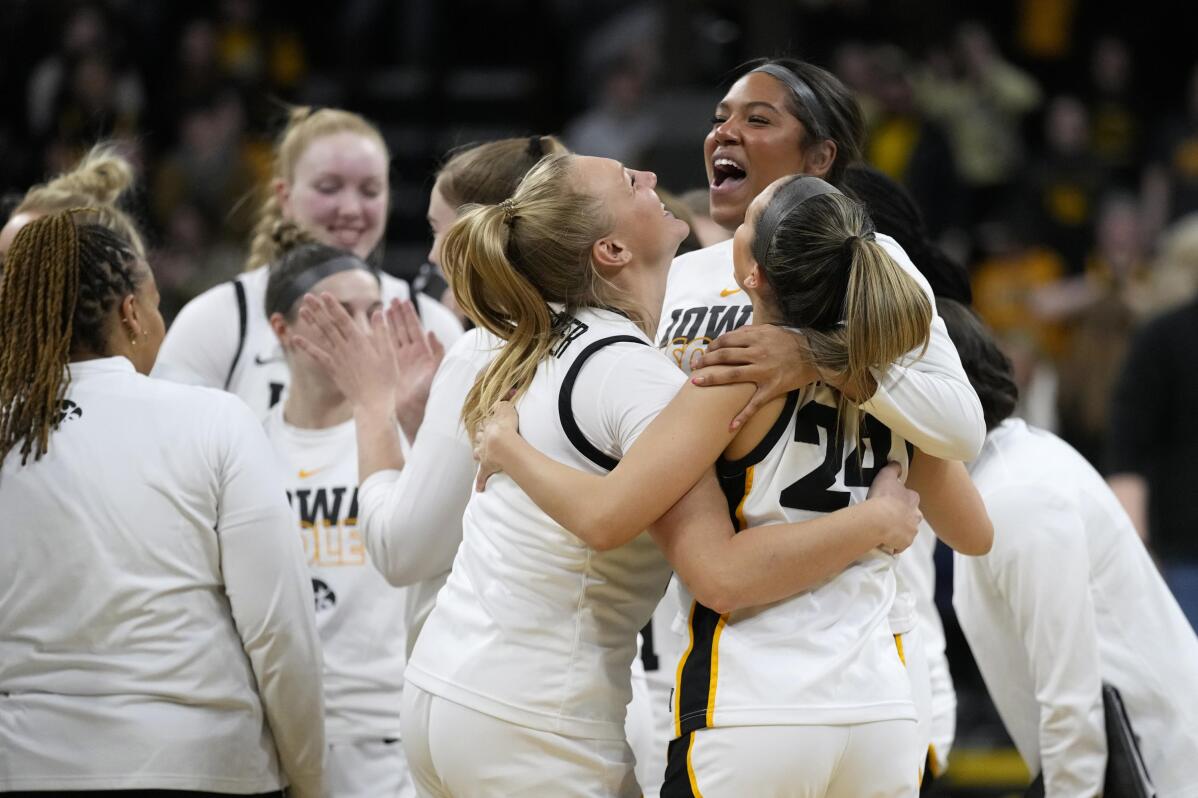 1 of 2

|
Iowa players celebrate after a second-round college basketball game against Georgia in the NCAA Tournament, Sunday, March 19, 2023, in Iowa City, Iowa. Iowa won 74-66. (AP Photo/Charlie Neibergall)
1 of 2
Iowa players celebrate after a second-round college basketball game against Georgia in the NCAA Tournament, Sunday, March 19, 2023, in Iowa City, Iowa. Iowa won 74-66. (AP Photo/Charlie Neibergall)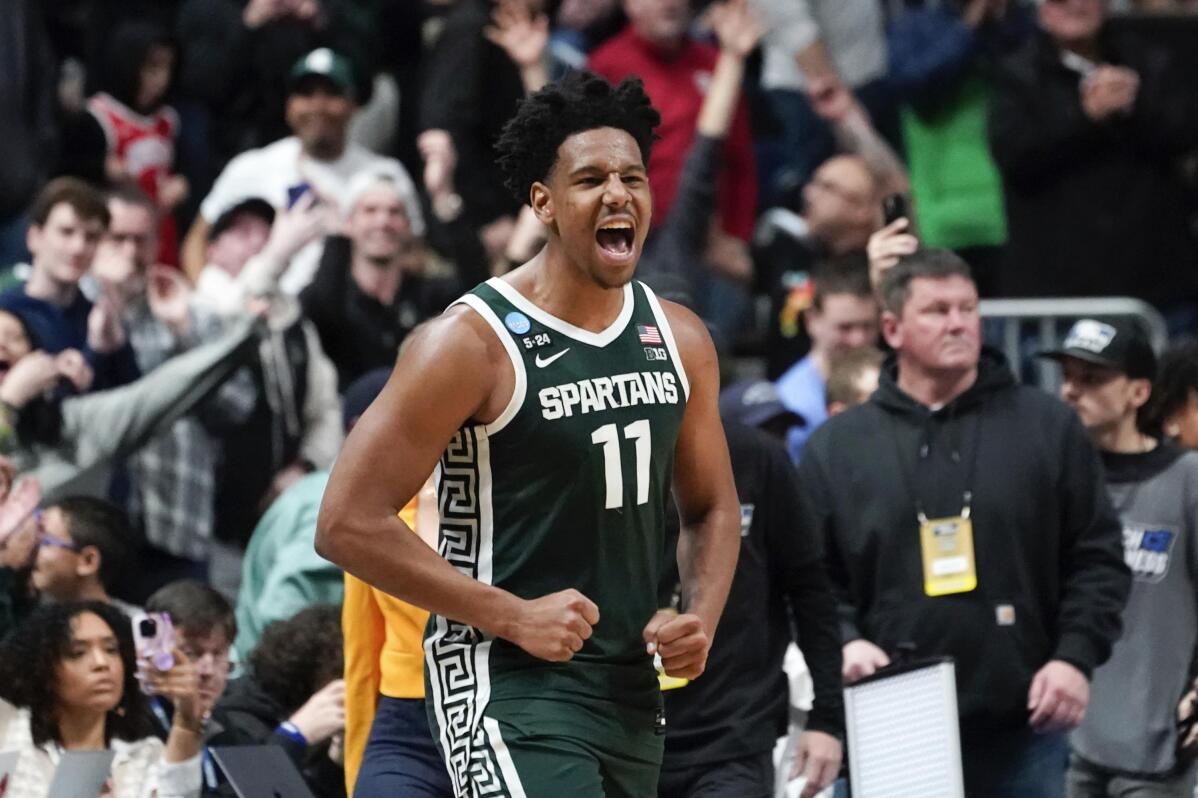 2 of 2

|
Michigan State guard A.J. Hoggard (11) reacts against Marquette in the second half of a second-round men's college basketball game in the NCAA Tournament Sunday, March 19, 2023, in Columbus, Ohio. Michigan State won 69-60. (AP Photo/Paul Sancya)
2 of 2
Michigan State guard A.J. Hoggard (11) reacts against Marquette in the second half of a second-round men's college basketball game in the NCAA Tournament Sunday, March 19, 2023, in Columbus, Ohio. Michigan State won 69-60. (AP Photo/Paul Sancya)
LOS ANGELES (AP) — Both editions of March Madness have proven to be must-see TV for basketball fans.
The first two rounds of the women's tournament averaged a record 391,000 viewers, a 28% increase over last year. The four ABC games on Saturday and Sunday averaged at least 636,000 viewers per game. The second-round game Sunday between Georgia and Iowa averaged 1.5 million, a record for an early-round game, with South Florida-South Carolina bringing in 1.1 million.
ABC will air the women's championship game on April 2, which will be the first time since 1995 it has been on network television.
The men's first round on March 16-17 averaged 9.2 million viewers on CBS, TBS, TNT and truTV. The March 17 games averaged 9.3 million, making it the most-watched Friday first round.
Michigan State's win over Marquette on Sunday was the game with the largest audience with 10.9 million viewers.
The overall tournament average of 9.04 million on CBS, TBS, TNT and truTV is very similar to last year's number of 9.12 million.
March Madness live is up 4% in average minute audience compared to 2022. ___
AP March Madness coverage: https://apnews.com/hub/march-madness and bracket: https://apnews.com/hub/ncaa-mens-bracket and https://apnews.com/hub/ap-top-25-college-basketball-poll and https://twitter.com/AP_Top25