Bucks' Portis out at least 2 weeks with sprained MCL, ankle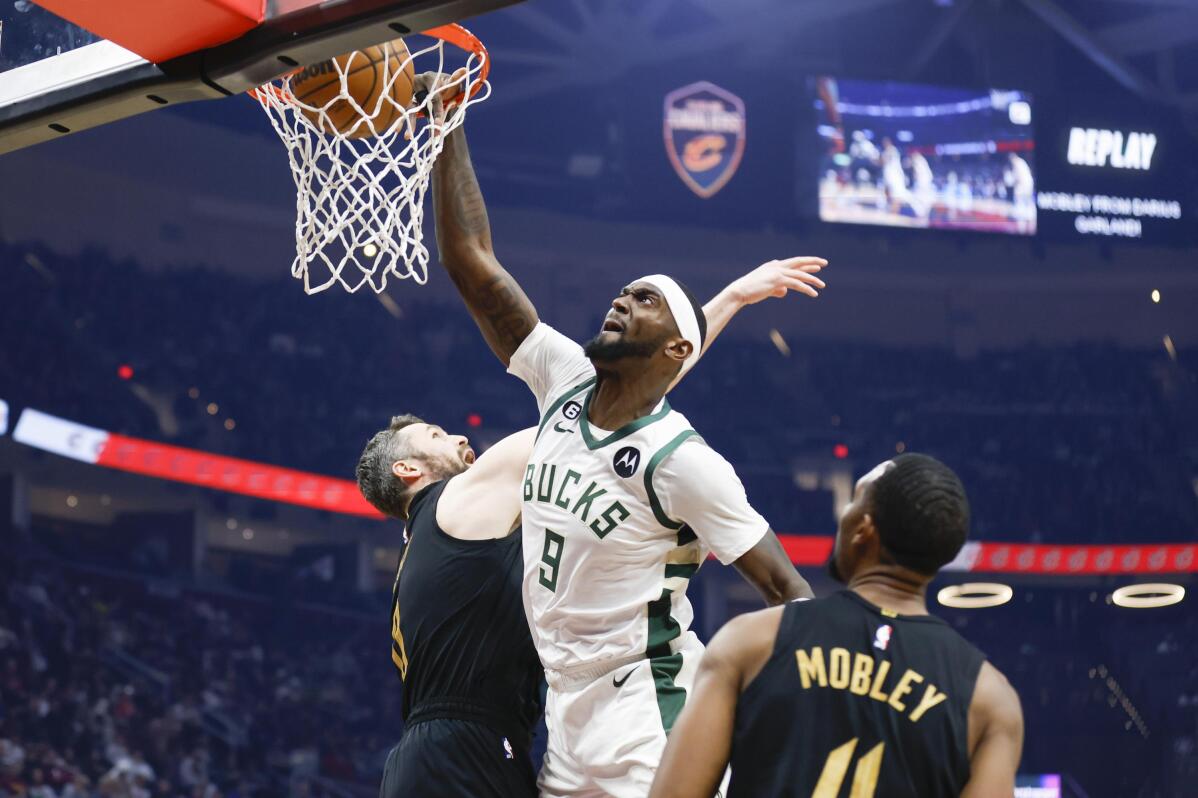 1 of 2

|
Milwaukee Bucks forward Bobby Portis (9) dunks against Cleveland Cavaliers forward Kevin Love and forward Evan Mobley (4) during the first half of an NBA basketball game, Saturday, Jan. 21, 2023, in Cleveland. (AP Photo/Ron Schwane)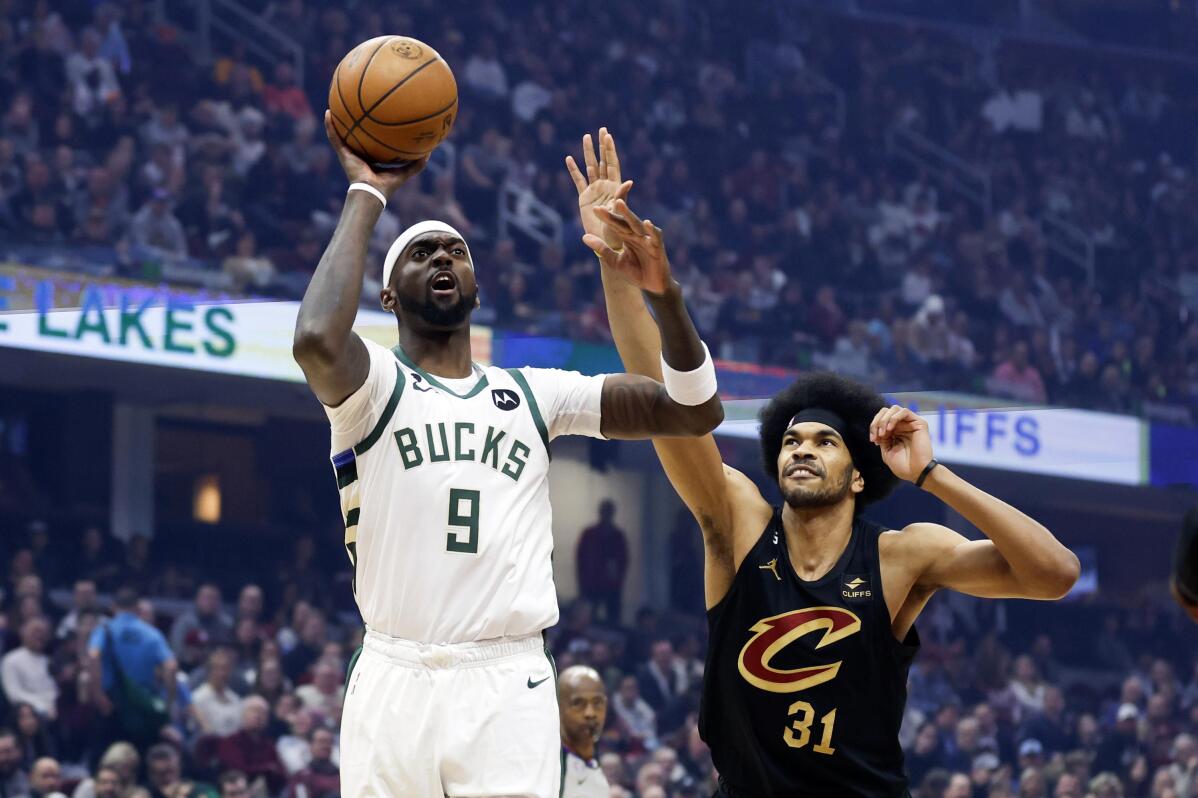 2 of 2

|
Milwaukee Bucks forward Bobby Portis (9) shoots against Cleveland Cavaliers center Jarrett Allen (31) during the first half of an NBA basketball game, Saturday, Jan. 21, 2023, in Cleveland. (AP Photo/Ron Schwane)
Bucks' Portis out at least 2 weeks with sprained MCL, ankle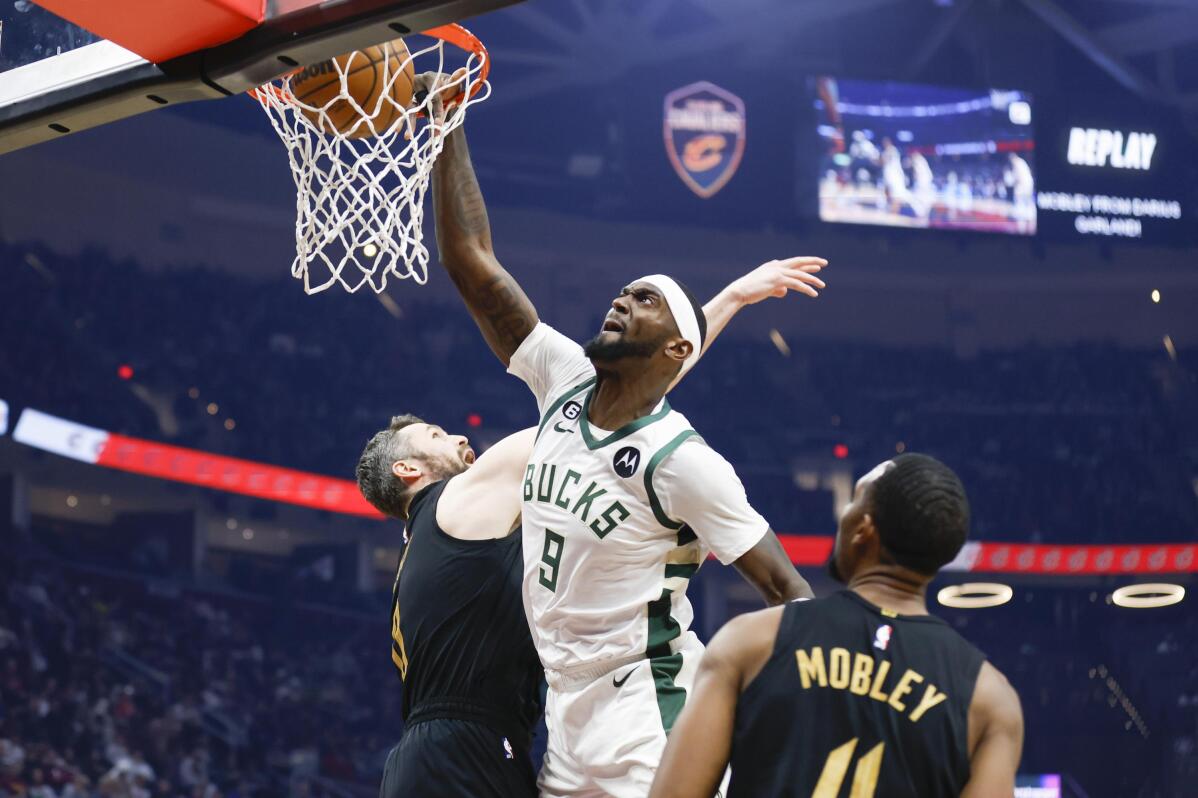 1 of 2

|
Milwaukee Bucks forward Bobby Portis (9) dunks against Cleveland Cavaliers forward Kevin Love and forward Evan Mobley (4) during the first half of an NBA basketball game, Saturday, Jan. 21, 2023, in Cleveland. (AP Photo/Ron Schwane)
1 of 2
Milwaukee Bucks forward Bobby Portis (9) dunks against Cleveland Cavaliers forward Kevin Love and forward Evan Mobley (4) during the first half of an NBA basketball game, Saturday, Jan. 21, 2023, in Cleveland. (AP Photo/Ron Schwane)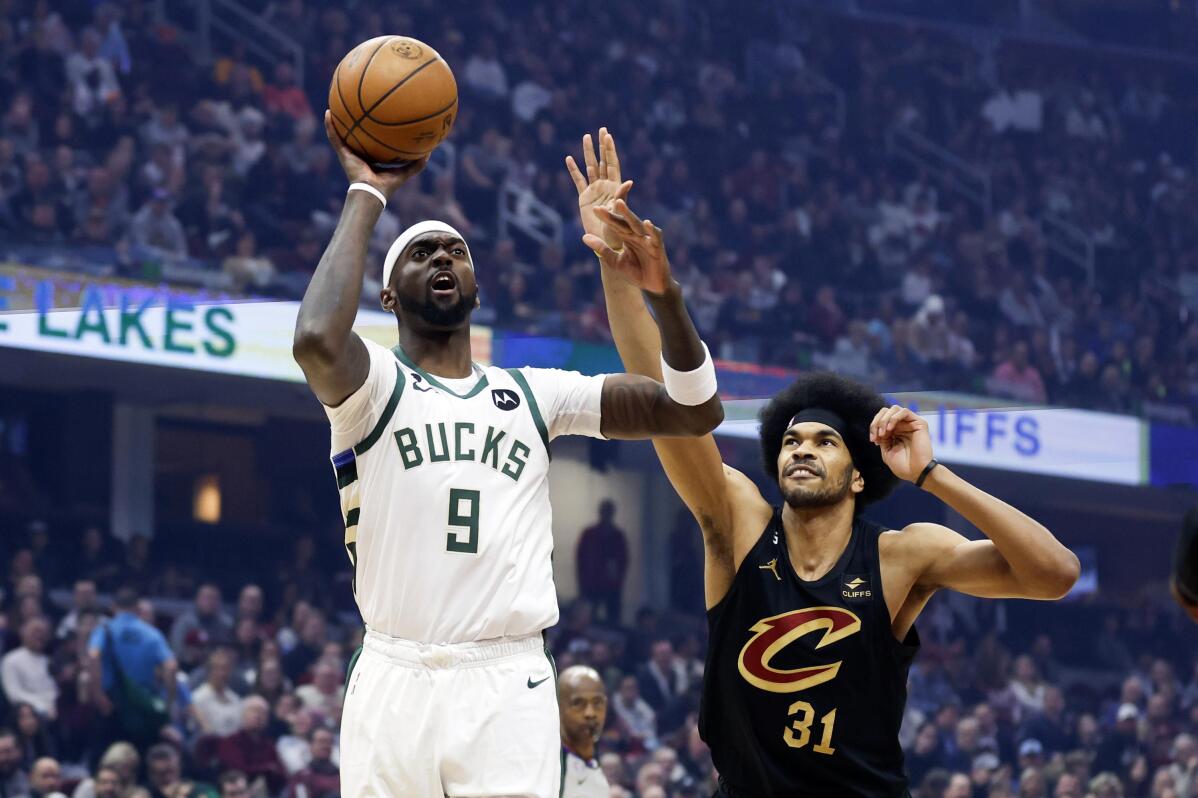 2 of 2

|
Milwaukee Bucks forward Bobby Portis (9) shoots against Cleveland Cavaliers center Jarrett Allen (31) during the first half of an NBA basketball game, Saturday, Jan. 21, 2023, in Cleveland. (AP Photo/Ron Schwane)
2 of 2
Milwaukee Bucks forward Bobby Portis (9) shoots against Cleveland Cavaliers center Jarrett Allen (31) during the first half of an NBA basketball game, Saturday, Jan. 21, 2023, in Cleveland. (AP Photo/Ron Schwane)
MILWAUKEE (AP) — Milwaukee Bucks forward Bobby Portis will miss at least the next couple of weeks after spraining his right medial collateral ligament and right ankle in a 150-130 victory over the Detroit Pistons on Monday.
The Bucks announced the severity of Portis' injuries to his knee and ankle on Wednesday and said he would be re-evaluated in two weeks.
Portis, who turns 28 on Feb. 10, is averaging 14.4 points and a career-high 10.1 rebounds per game. The 6-foot-11 forward will miss a game for the first time this season when the Bucks host the Denver Nuggets on Wednesday night.
Portis got hurt the same night that two-time MVP Giannis Antetokounmpo and three-time All-Star Khris Middleton returned from knee injuries. Middleton, who had been out with right knee soreness, played just his eighth game of the season on Monday. Antetokounmpo returned after missing five games with left knee soreness.
___
AP NBA: https://apnews.com/hub/NBA and https://twitter.com/AP_Sports