Dodgers' Kershaw says he won't play for United States n WBC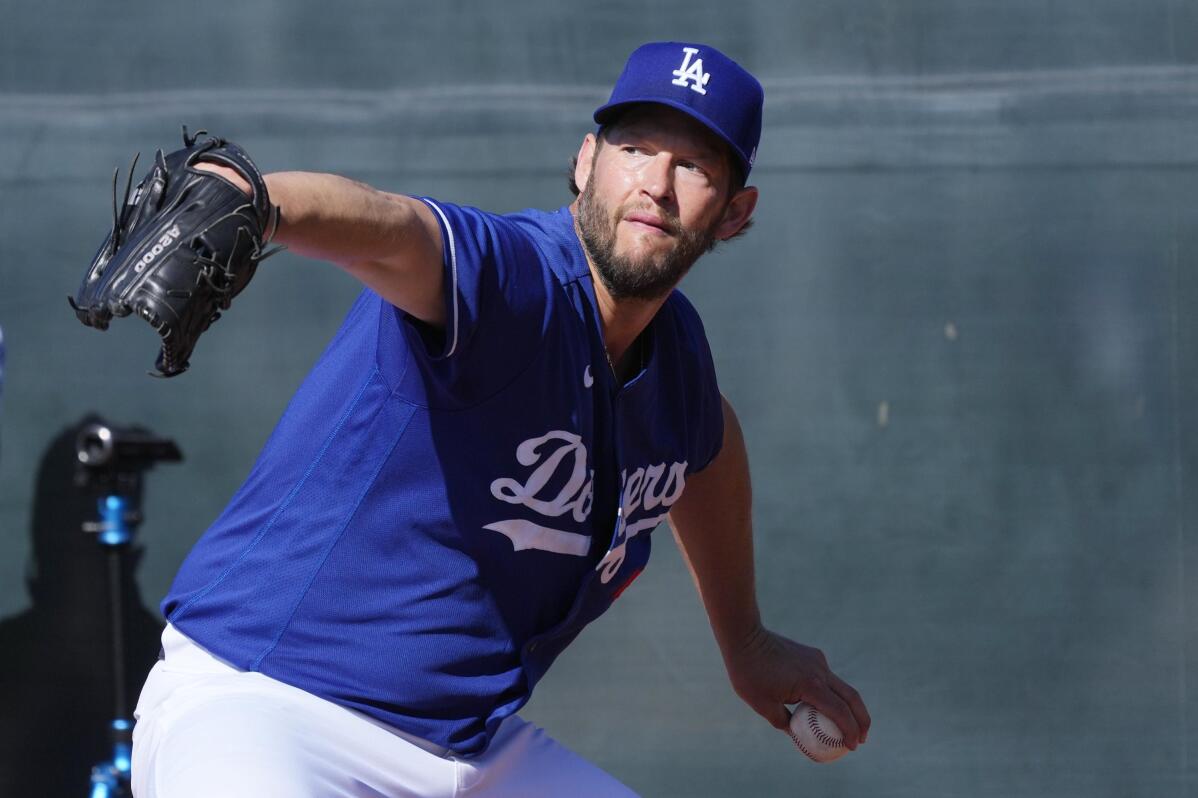 1 of 2

|
Los Angeles Dodgers starting pitcher Clayton Kershaw throws during the first day of spring training baseball workouts for Dodgers pitchers and catchers in Phoenix, Thursday, Feb. 16, 2023. (AP Photo/Ross D. Franklin)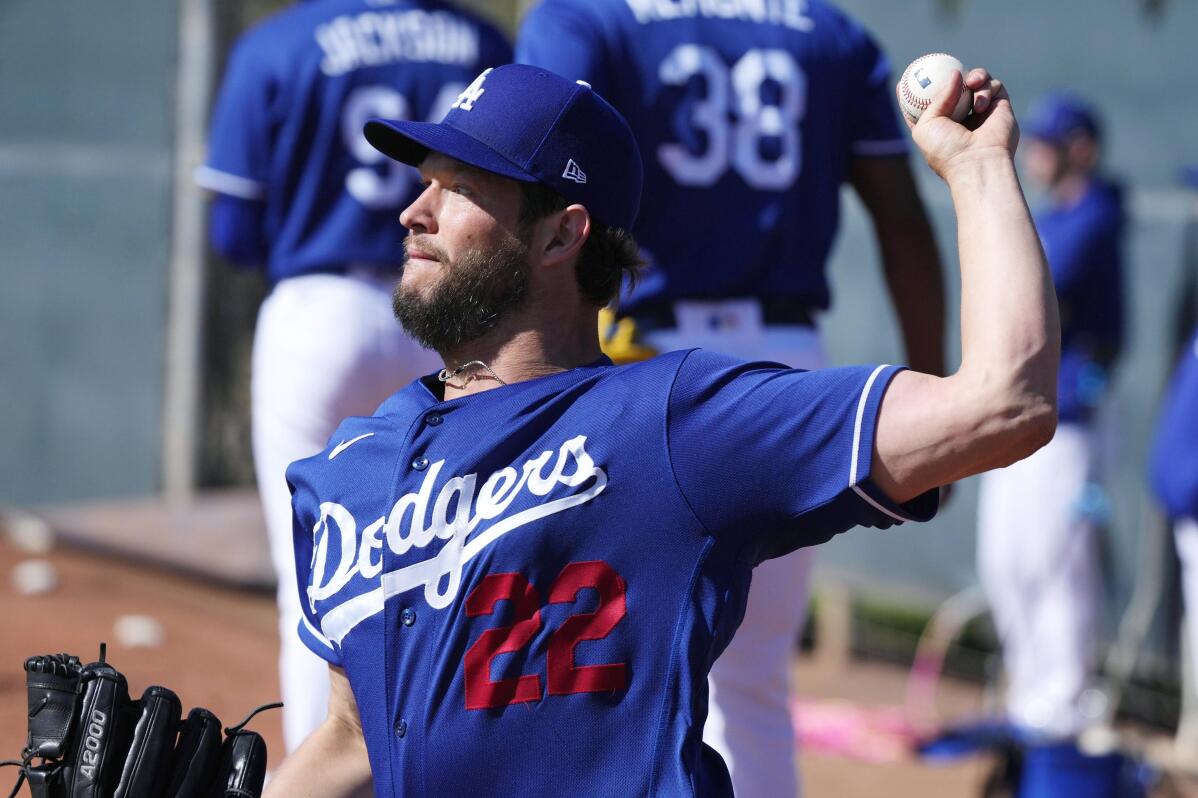 2 of 2

|
Los Angeles Dodgers starting pitcher Clayton Kershaw throws during the first day of spring training baseball workouts for Dodgers pitchers and catchers in Phoenix, Thursday, Feb. 16, 2023. (AP Photo/Ross D. Franklin)
Dodgers' Kershaw says he won't play for United States n WBC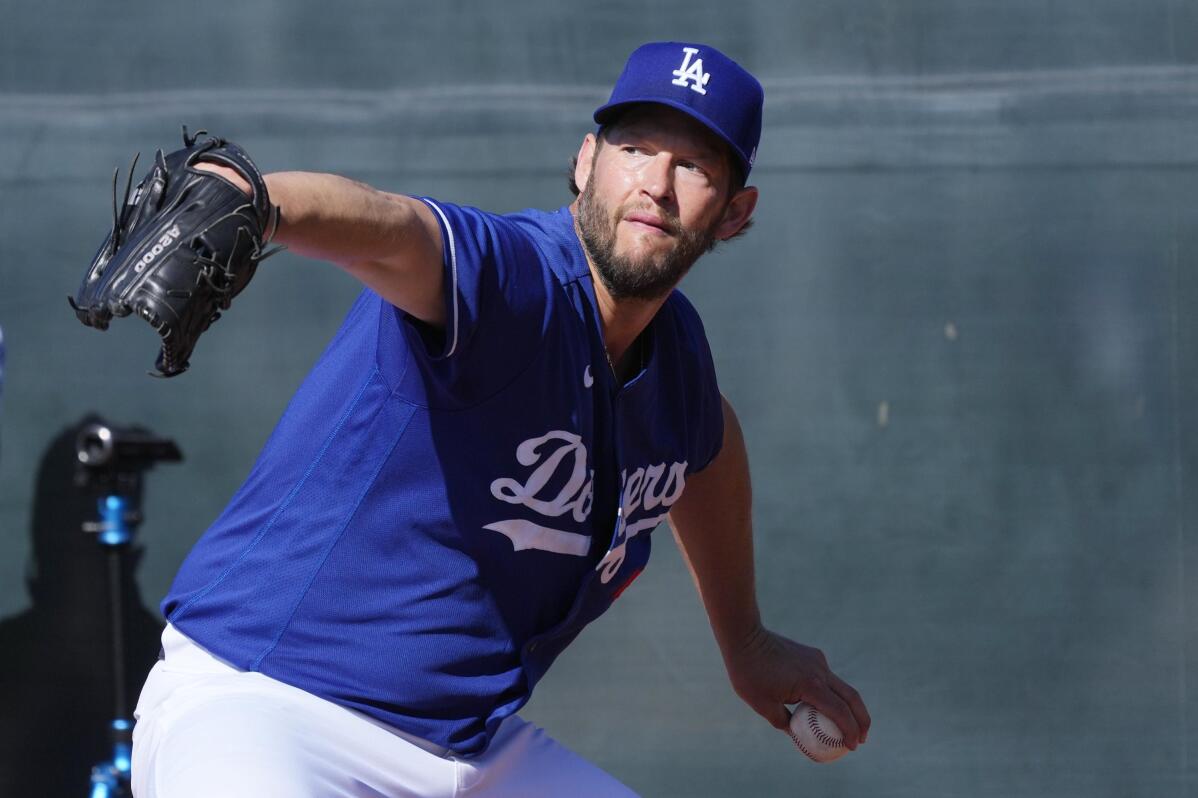 1 of 2

|
Los Angeles Dodgers starting pitcher Clayton Kershaw throws during the first day of spring training baseball workouts for Dodgers pitchers and catchers in Phoenix, Thursday, Feb. 16, 2023. (AP Photo/Ross D. Franklin)
1 of 2
Los Angeles Dodgers starting pitcher Clayton Kershaw throws during the first day of spring training baseball workouts for Dodgers pitchers and catchers in Phoenix, Thursday, Feb. 16, 2023. (AP Photo/Ross D. Franklin)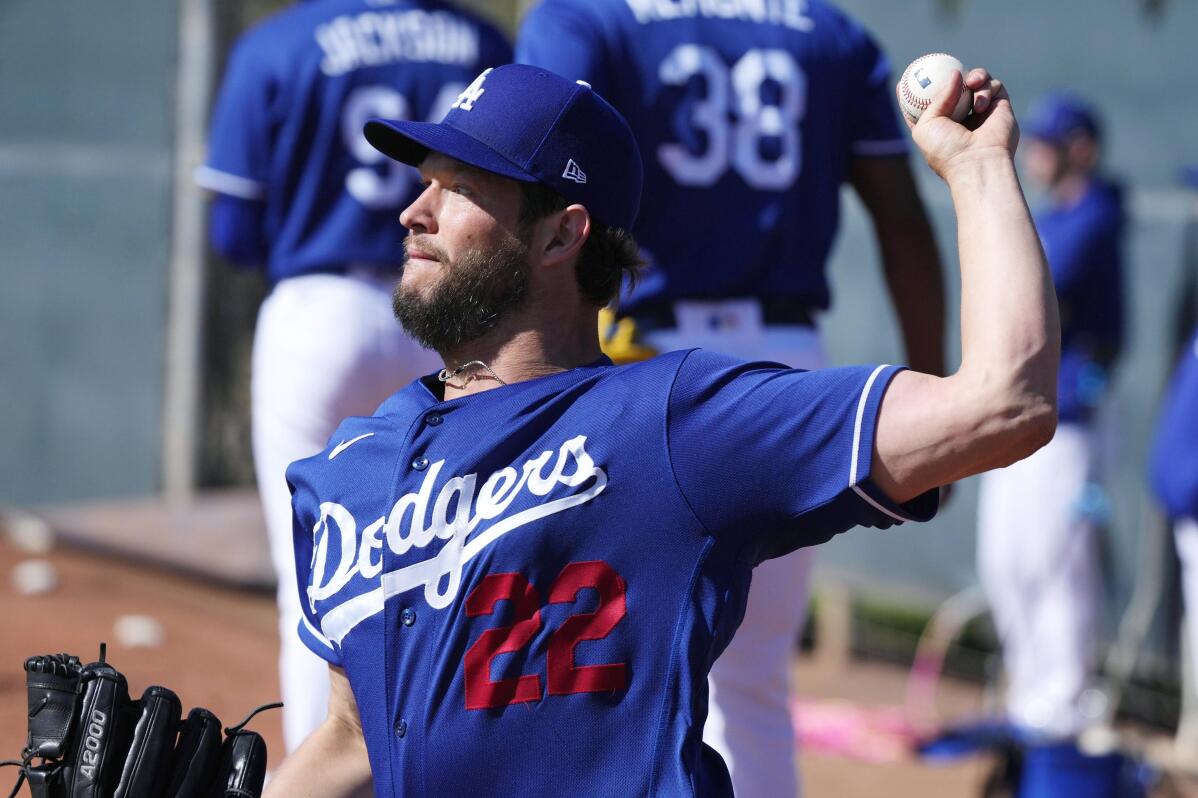 2 of 2

|
Los Angeles Dodgers starting pitcher Clayton Kershaw throws during the first day of spring training baseball workouts for Dodgers pitchers and catchers in Phoenix, Thursday, Feb. 16, 2023. (AP Photo/Ross D. Franklin)
2 of 2
Los Angeles Dodgers starting pitcher Clayton Kershaw throws during the first day of spring training baseball workouts for Dodgers pitchers and catchers in Phoenix, Thursday, Feb. 16, 2023. (AP Photo/Ross D. Franklin)
GLENDALE, Ariz. (AP) — Los Angeles Dodgers left-hander Clayton Kershaw says he won't be pitching for the United States at the World Baseball Classic and called the situation "super disappointing."
"Probably my last chance to get to do it, so I really wanted to do it, but it just didn't work out for a number of reasons," Kershaw told reporters Friday from the Dodgers' spring training camp. "Disappointing, but that's OK. I'll be ready for the season. I'll be ready to go."
The three-time Cy Young Award winner didn't specify the reasons that would prevent him from participating. A replacement was not announced.
"There were some factors that were making it hard for me to play," Kershaw said. "I tried to work it out on my own, tried to work it out with MLB, union, the team. Everybody worked hard to try to make it work. Just wasn't able to."
Kershaw, who turns 35 on March 19, added that Dodgers president of baseball operations Andrew Friedman has been helpful throughout the process.
"Obviously it's not the first choice of any team to let their guy play for somebody else, but they were great about it," Kershaw said.
Kershaw signed a $20 million, one-year contract to return to the Dodgers this season. He went 12-3 with 2.28 ERA in 22 starts and had two stints on the injured list last season.
"We would have loved to have this future Hall of Famer on the mound for us," U.S. general manager Tony Reagins said in a statement. "We now have to pivot and turn our focus toward the next man up."
___
AP MLB: https://apnews.com/hub/MLB and https://twitter.com/AP_Sports