All-Star top picks: Lillard (reserves), Embiid (starters)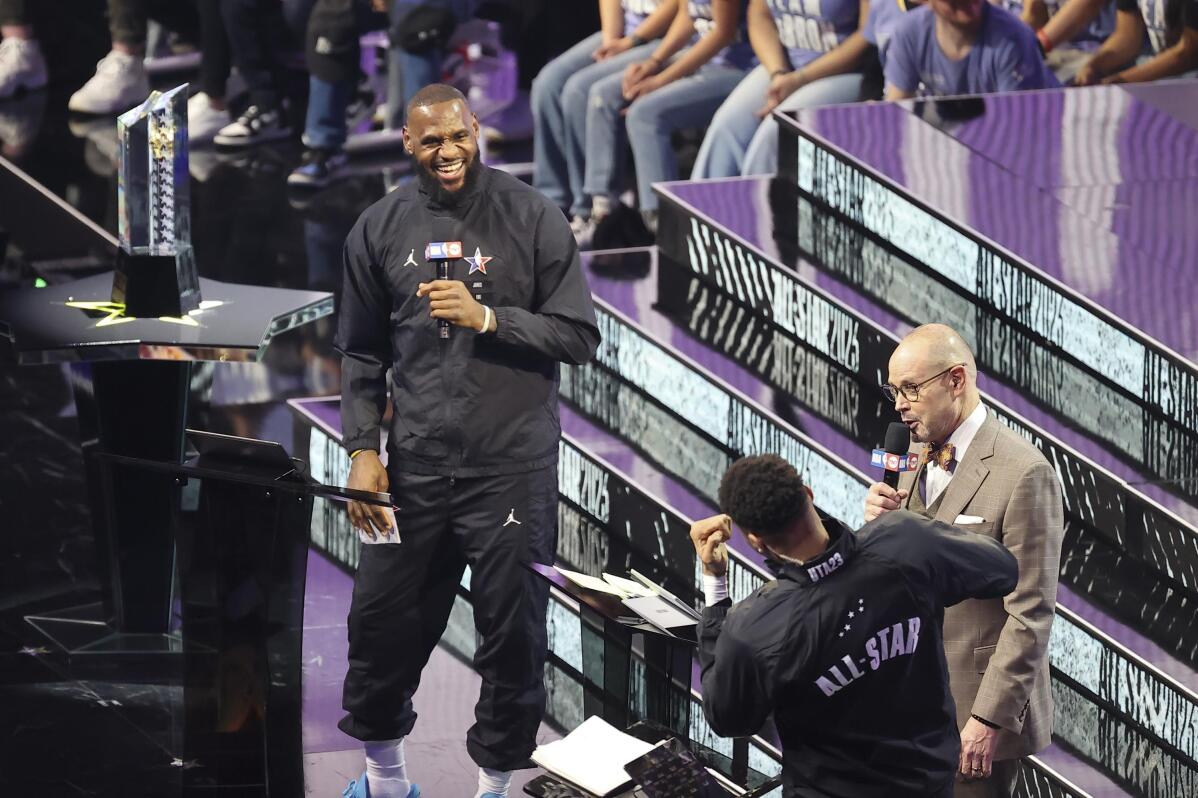 1 of 2

|
LeBron James and forward Giannis Antetokounmpo laugh as they pick teams before the NBA basketball All-Star game Sunday, Feb. 19, 2023, in Salt Lake City. (AP Photo/Rob Gray)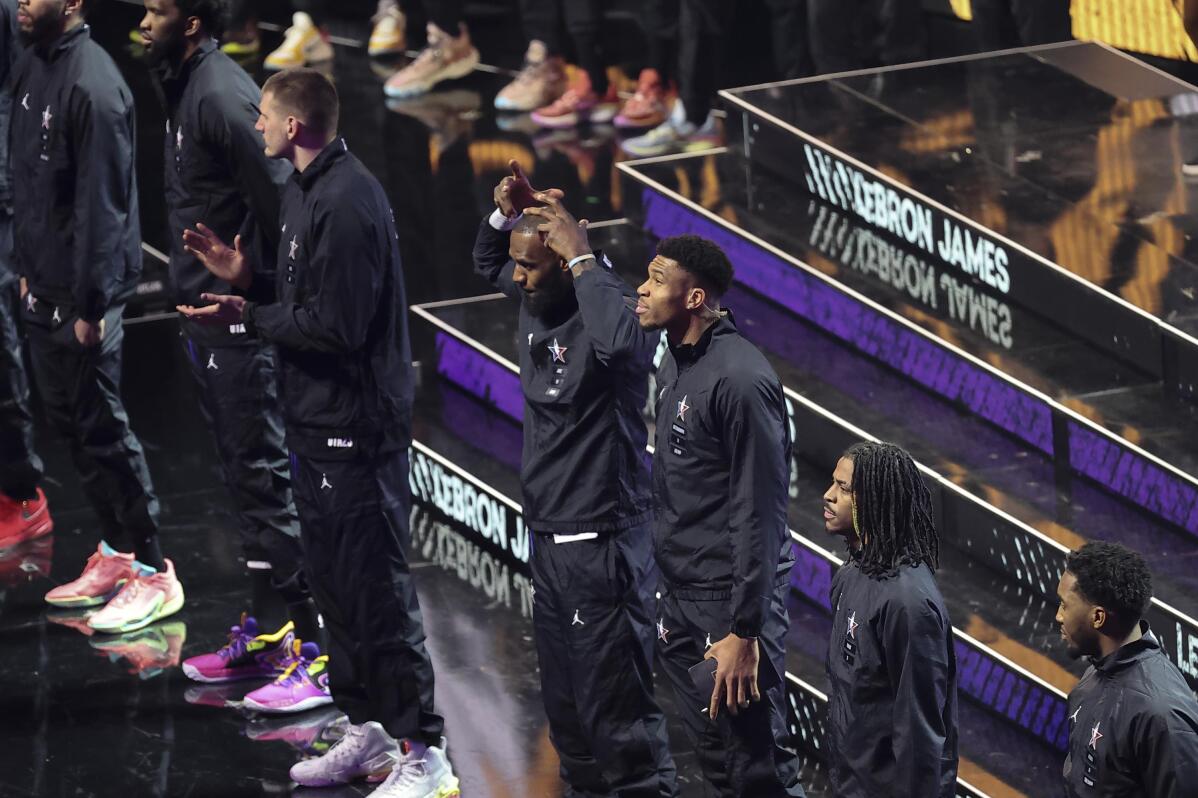 2 of 2

|
LeBron James and Giannis Antetokounmpo react after they picked teams before the NBA basketball All-Star game Sunday, Feb. 19, 2023, in Salt Lake City. (AP Photo/Rob Gray)
All-Star top picks: Lillard (reserves), Embiid (starters)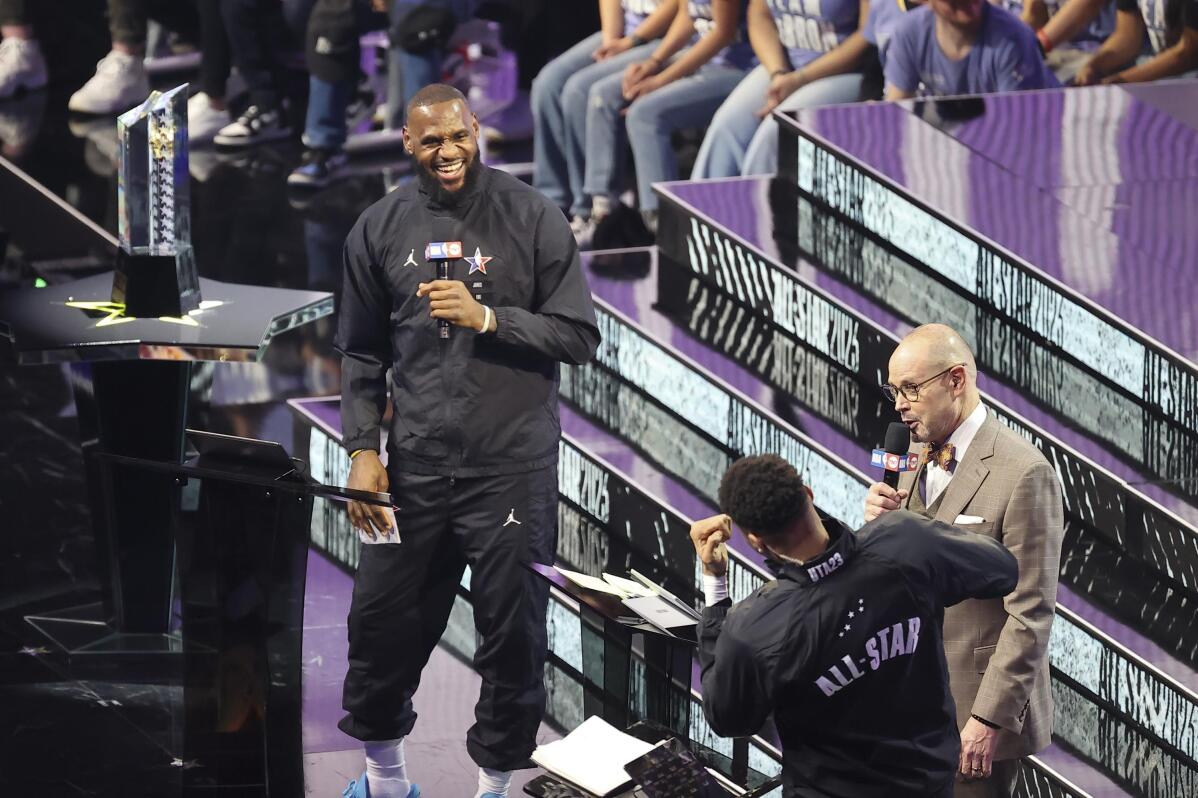 1 of 2

|
LeBron James and forward Giannis Antetokounmpo laugh as they pick teams before the NBA basketball All-Star game Sunday, Feb. 19, 2023, in Salt Lake City. (AP Photo/Rob Gray)
1 of 2
LeBron James and forward Giannis Antetokounmpo laugh as they pick teams before the NBA basketball All-Star game Sunday, Feb. 19, 2023, in Salt Lake City. (AP Photo/Rob Gray)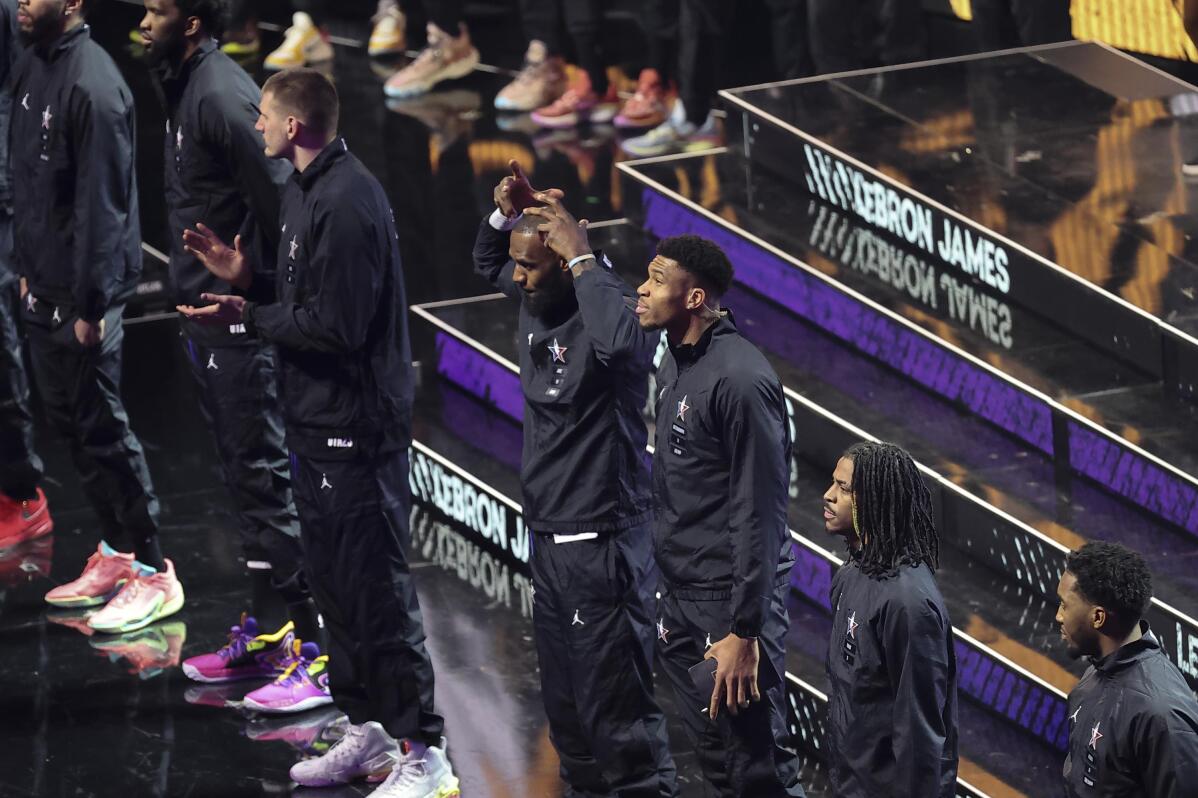 2 of 2

|
LeBron James and Giannis Antetokounmpo react after they picked teams before the NBA basketball All-Star game Sunday, Feb. 19, 2023, in Salt Lake City. (AP Photo/Rob Gray)
2 of 2
LeBron James and Giannis Antetokounmpo react after they picked teams before the NBA basketball All-Star game Sunday, Feb. 19, 2023, in Salt Lake City. (AP Photo/Rob Gray)
SALT LAKE CITY (AP) — Damian Lillard was the first reserve taken by captain Giannis Antetokounmpo on Sunday in the All-Star Game draft, and Joel Embiid was the first starter taken by fellow captain LeBron James for the matchup.
It was the sixth time captains chose their teams, but the first time that it was done just minutes before the All-Star Game.
The draft took place just off the back of the court, with James and Antetokounmpo on one level of a stage and the other All-Stars who will be in the game seated behind them, waiting to hear when they'd be picked.
Once they heard their names, they descended down five stairs and were handed their Team LeBron or Team Giannis jersey. The reserves were chosen first, followed by the starters.
"It's taken me back to grade school, when you lined everybody up across the free throw line and you had two captains and you picked," James said.
He took a 5-0 record as a captain into the game. Two of those five wins entering Sunday were against teams captained by Antetokounmpo.
"We're going to play hard, and hopefully we can enjoy the game and try to take them down this time," Antetokounmpo said.
Antetokounmpo had a small notebook with him for the draft, suggesting he'd done a more than little bit of homework and strategizing coming into the night. James had his notes on a sheet of paper.
"It's tissue," James said, as Antetokounmpo suggested he'd like a look at those notes.
Antetokounmpo tried to take Memphis' Ja Morant with the No. 5 pick in the reserve round, evidently forgetting that Morant was a starter and would be drafted later.
He wound up getting Morant anyway, with the No. 4 pick in the starters' round. Morant went one pick before Luka Doncic, the NBA's leading scorer this season taken by Team LeBron.
With Nikola Jokic — playing on his 28th birthday — and Lauri Markkanen left on the stage as the last two picks, Jokic didn't even wait for James to make his choice. He simply walked toward James, who took the hint and selected the two-time reigning MVP.
And that left Markkanen as the last pick, for Team Giannis.
RESERVE ROUND
Team Giannis: Damian Lillard (1), Jrue Holiday (3), Shai Gilgeous-Alexander (5), DeMar DeRozan (7), Pascal Siakam (9), Bam Adebayo (11), Domantas Sabonis (13).
Team LeBron: Anthony Edwards (2), Jaylen Brown (4), Paul George (6), Tyrese Haliburton (8), Julius Randle (10), De'Aaron Fox (12), Jaren Jackson Jr. (14).
STARTERS ROUND
Team LeBron: Joel Embiid (1), Kyrie Irving (3), Luka Doncic (5), Nikola Jokic (7).
Team Giannis: Jayson Tatum (2), Ja Morant (4), Donovan Mitchell (6), Lauri Markkanen (8).
___
AP NBA: https://apnews.com/hub/NBA and https://twitter.com/AP_Sports