Barea, Mavs end another Raptors 6-game streak with 98-93 win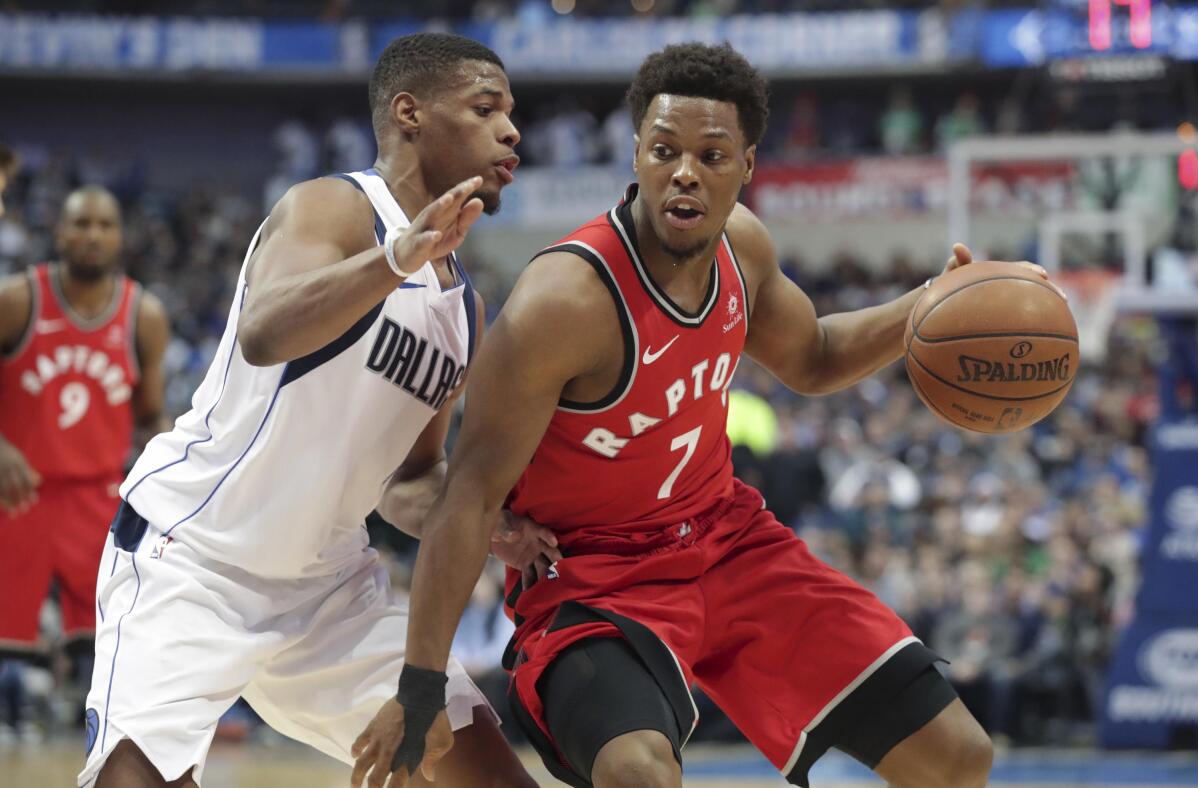 1 of 4

|
Toronto Raptors guard Kyle Lowry (7) dribbles against Dallas Mavericks guard Dennis Smith Jr. during the first half of an NBA basketball game in Dallas, Tuesday, Dec. 26, 2017. (AP Photo/LM Otero)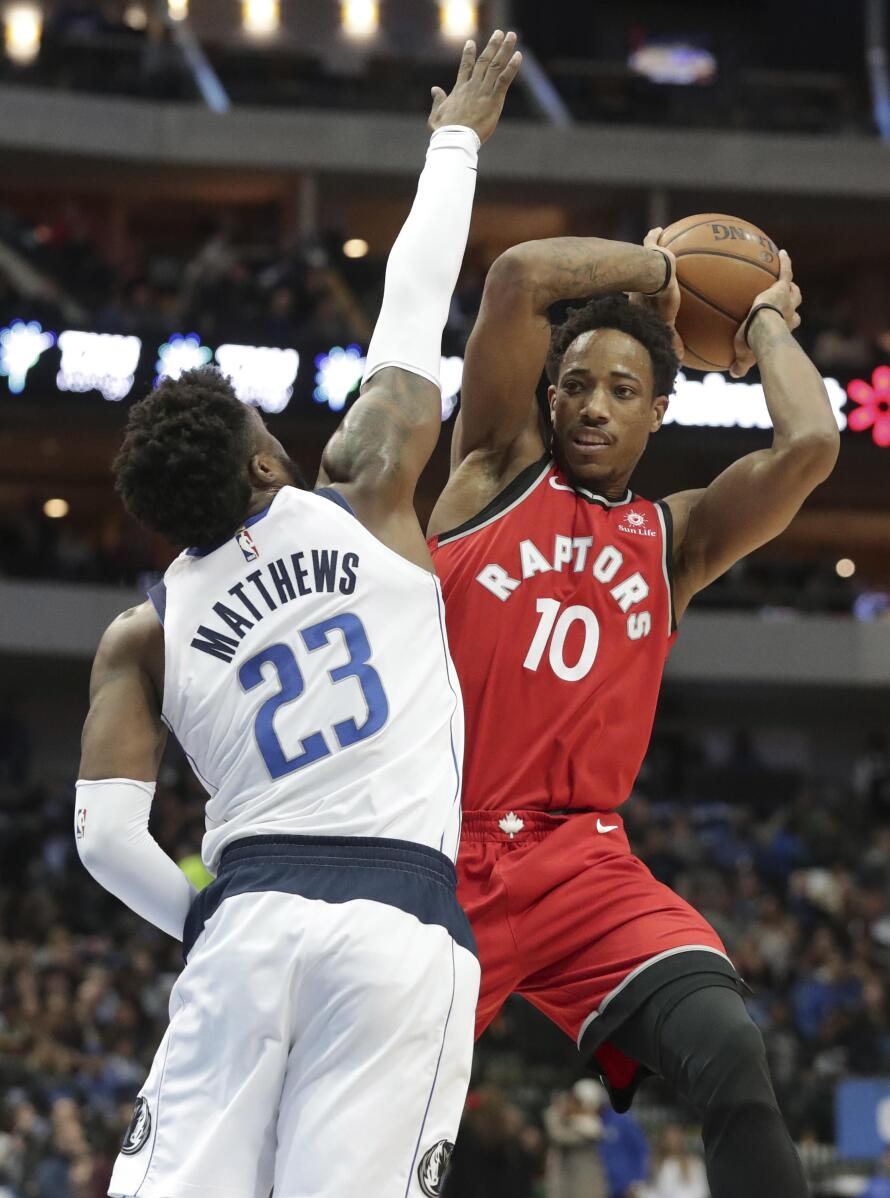 2 of 4

|
Toronto Raptors guard DeMar DeRozan (10) goes up against Dallas Mavericks guard Wesley Matthews (23) during the first half of an NBA basketball game in Dallas, Tuesday, Dec. 26, 2017. (AP Photo/LM Otero)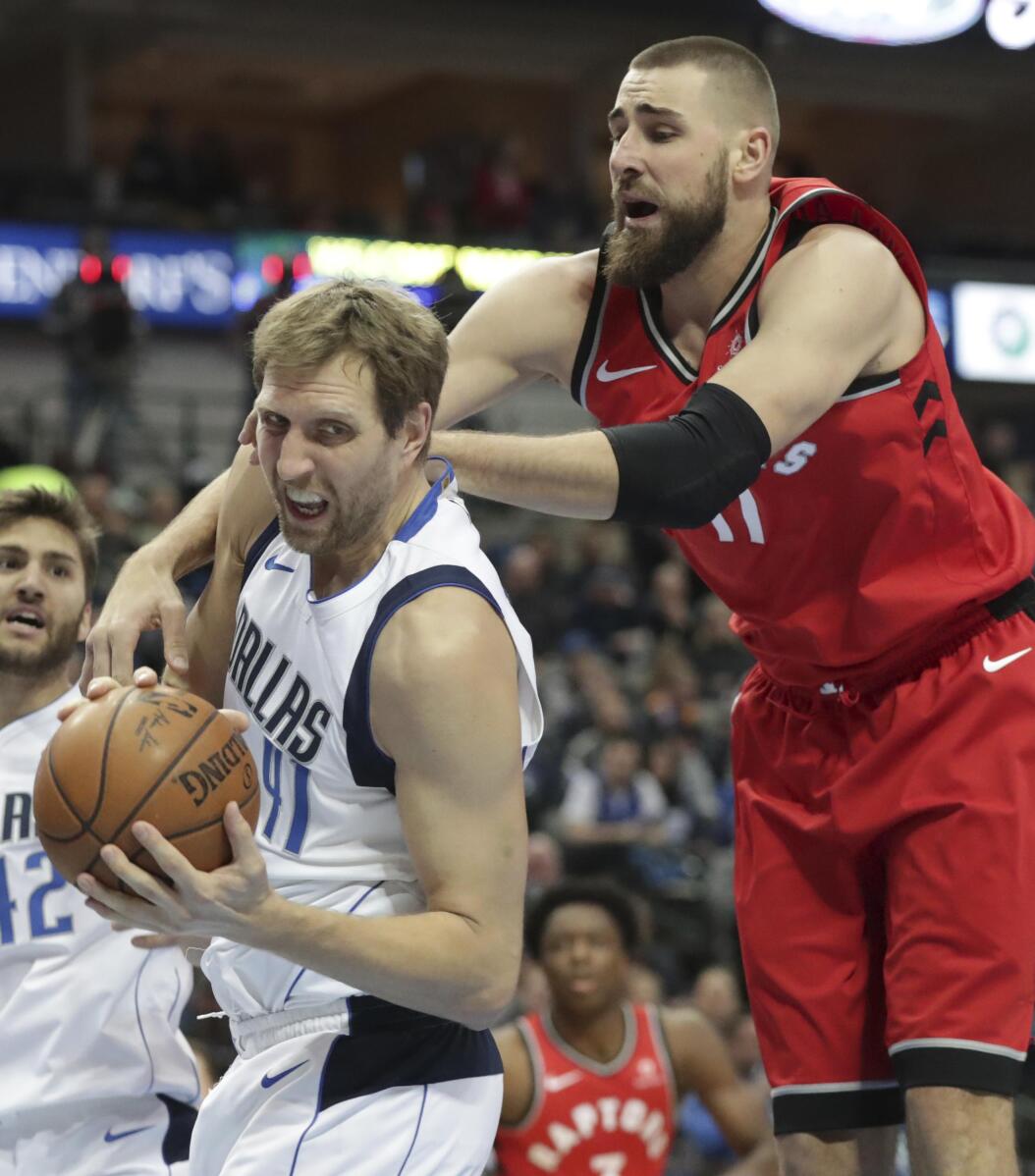 3 of 4

|
Dallas Mavericks forward Dirk Nowitzki (41) of Germany pulls in a rebound against Toronto Raptors center Jonas Valanciunas (17) during the first half of an NBA basketball game in Dallas, Tuesday, Dec. 26, 2017. (AP Photo/LM Otero)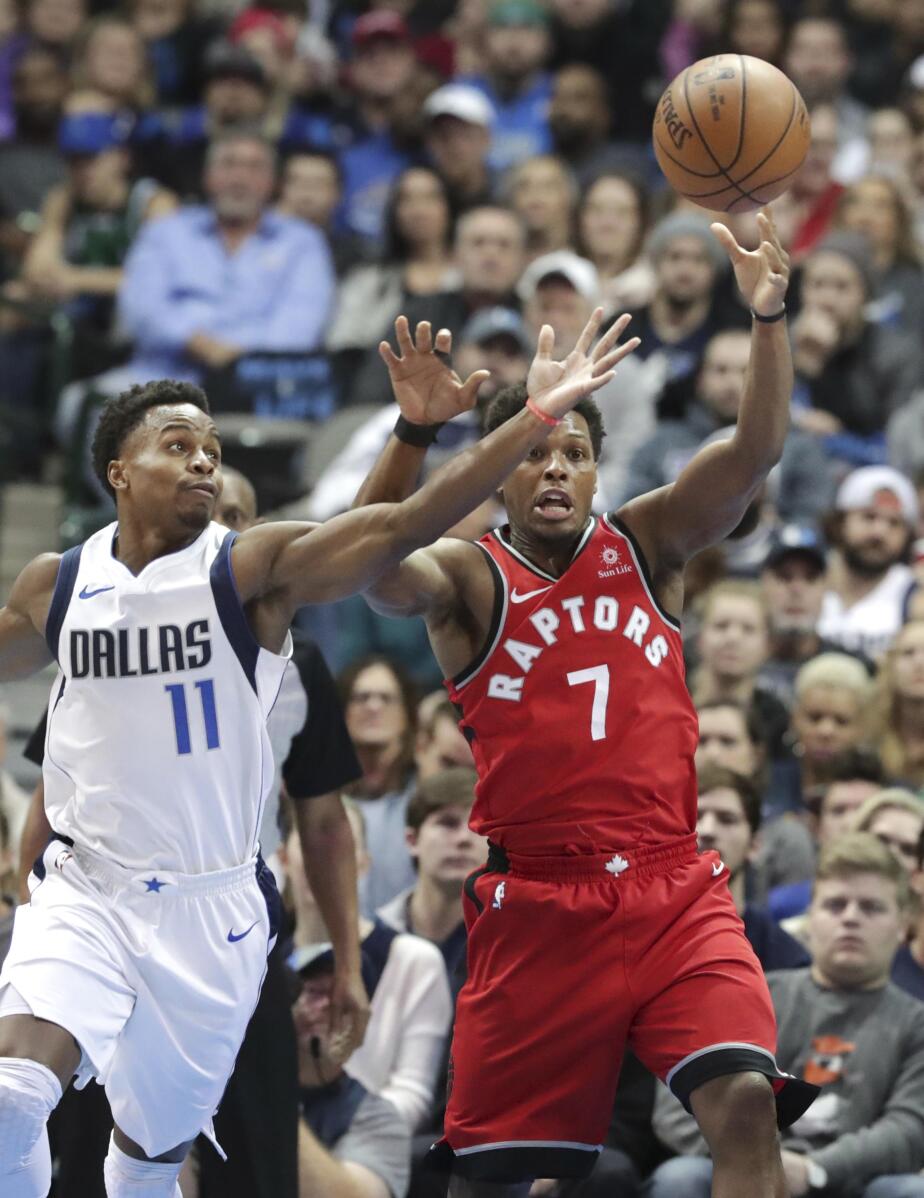 4 of 4

|
Toronto Raptors guard Kyle Lowry (7) and Dallas Mavericks guard Yogi Ferrell (11) reach for the ball during the first half of an NBA basketball game in Dallas, Tuesday, Dec. 26, 2017. (AP Photo/LM Otero)
Barea, Mavs end another Raptors 6-game streak with 98-93 win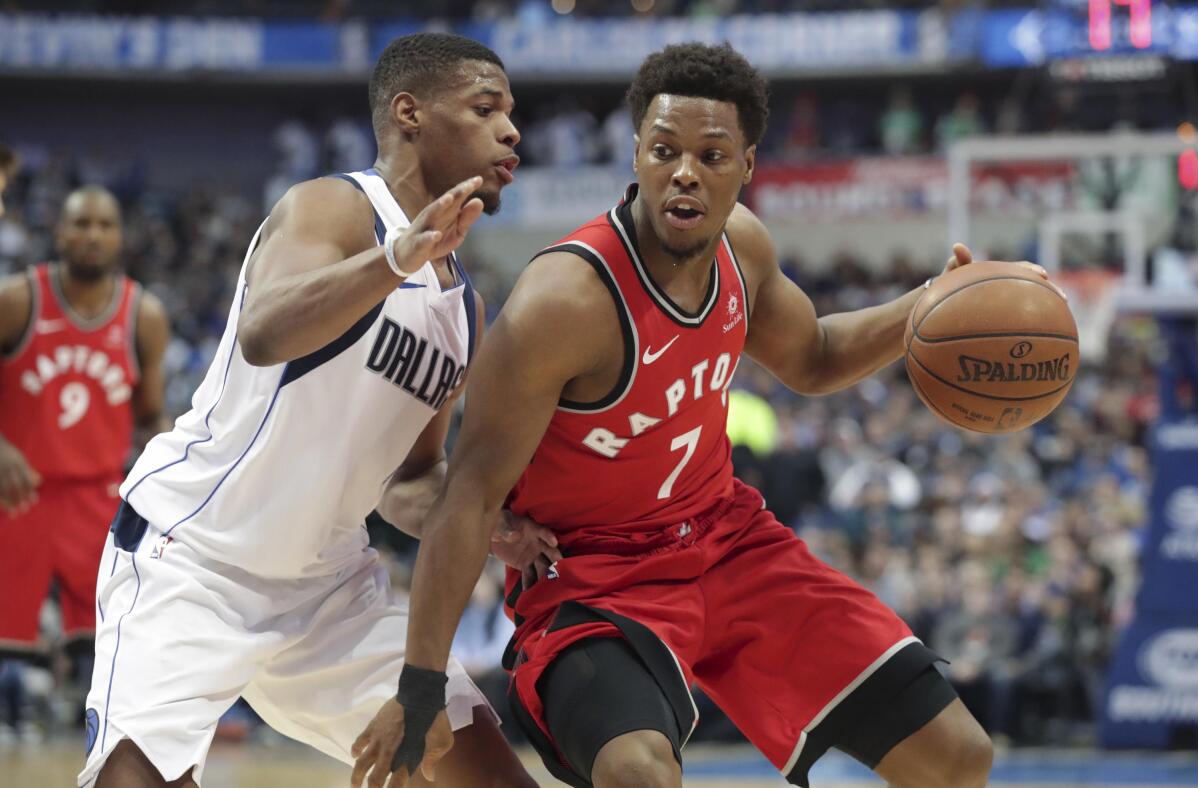 1 of 4

|
Toronto Raptors guard Kyle Lowry (7) dribbles against Dallas Mavericks guard Dennis Smith Jr. during the first half of an NBA basketball game in Dallas, Tuesday, Dec. 26, 2017. (AP Photo/LM Otero)
1 of 4
Toronto Raptors guard Kyle Lowry (7) dribbles against Dallas Mavericks guard Dennis Smith Jr. during the first half of an NBA basketball game in Dallas, Tuesday, Dec. 26, 2017. (AP Photo/LM Otero)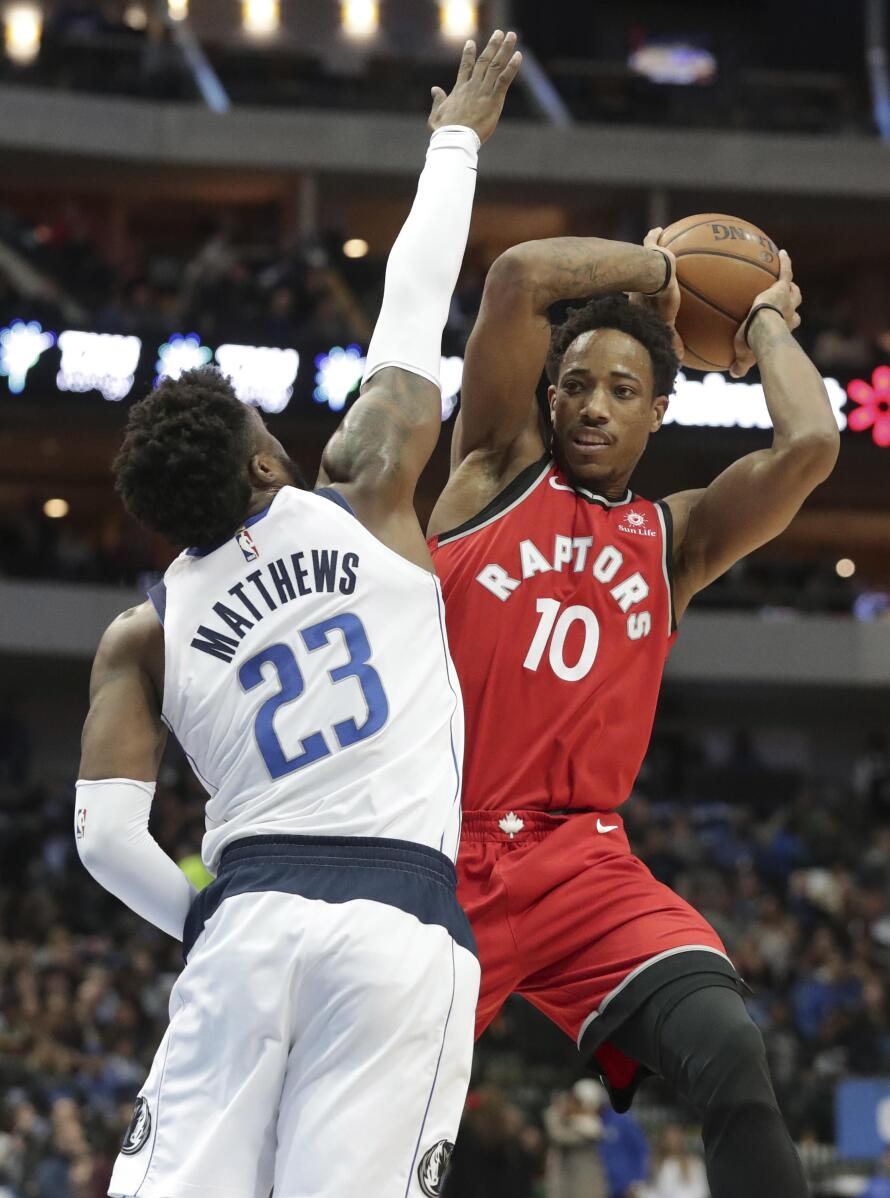 2 of 4

|
Toronto Raptors guard DeMar DeRozan (10) goes up against Dallas Mavericks guard Wesley Matthews (23) during the first half of an NBA basketball game in Dallas, Tuesday, Dec. 26, 2017. (AP Photo/LM Otero)
2 of 4
Toronto Raptors guard DeMar DeRozan (10) goes up against Dallas Mavericks guard Wesley Matthews (23) during the first half of an NBA basketball game in Dallas, Tuesday, Dec. 26, 2017. (AP Photo/LM Otero)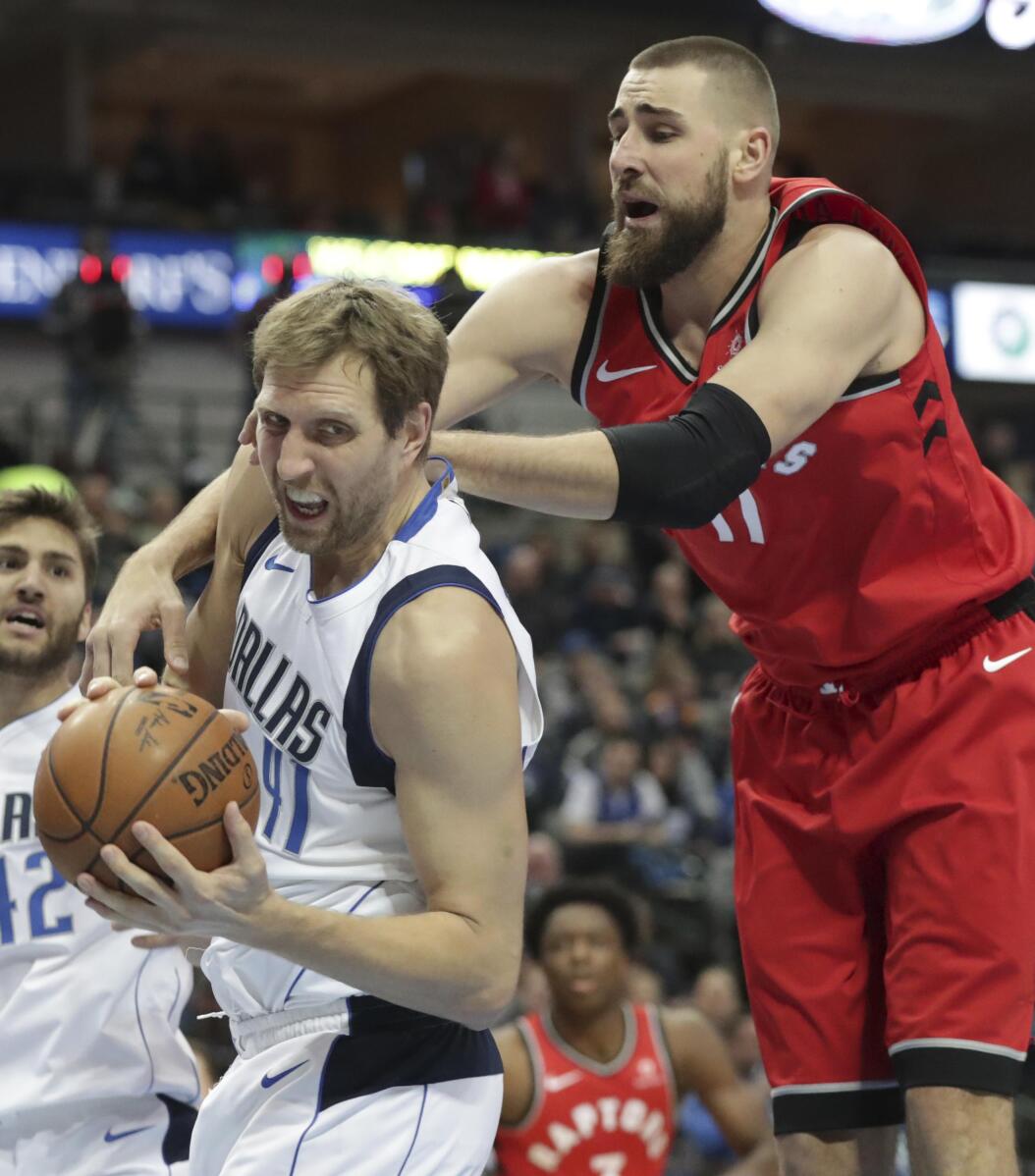 3 of 4

|
Dallas Mavericks forward Dirk Nowitzki (41) of Germany pulls in a rebound against Toronto Raptors center Jonas Valanciunas (17) during the first half of an NBA basketball game in Dallas, Tuesday, Dec. 26, 2017. (AP Photo/LM Otero)
3 of 4
Dallas Mavericks forward Dirk Nowitzki (41) of Germany pulls in a rebound against Toronto Raptors center Jonas Valanciunas (17) during the first half of an NBA basketball game in Dallas, Tuesday, Dec. 26, 2017. (AP Photo/LM Otero)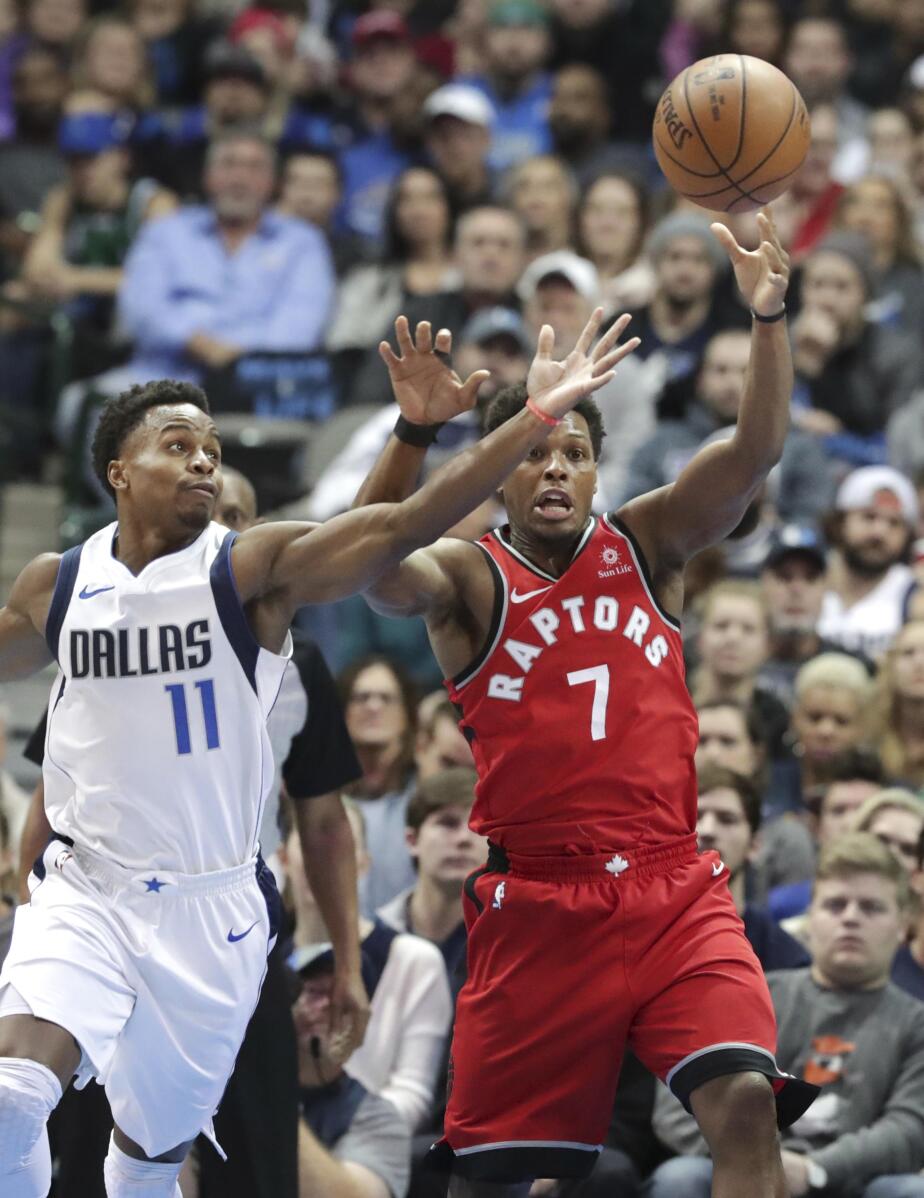 4 of 4

|
Toronto Raptors guard Kyle Lowry (7) and Dallas Mavericks guard Yogi Ferrell (11) reach for the ball during the first half of an NBA basketball game in Dallas, Tuesday, Dec. 26, 2017. (AP Photo/LM Otero)
4 of 4
Toronto Raptors guard Kyle Lowry (7) and Dallas Mavericks guard Yogi Ferrell (11) reach for the ball during the first half of an NBA basketball game in Dallas, Tuesday, Dec. 26, 2017. (AP Photo/LM Otero)
DALLAS (AP) — J.J. Barea scored 20 points, including a clinching a layup in the final seconds, and the Dallas Mavericks ended another six-game winning streak by Toronto with a 98-93 victory over the Raptors on Tuesday night.
The Mavericks held DeMar DeRozan and the Raptors to season lows in shooting percentage as Toronto lost for just the second time in 14 games, with each loss coming after six straight wins.
Dirk Nowitzki scored 18 points and fellow German Maxi Kleber had 15 points and matched his rookie season best with five blocks. Harrison Barnes had 16 points and 10 rebounds.
Kyle Lowry led Toronto with 23 points but didn't score in the fourth quarter, while DeRozan couldn't get going at all after averaging 37 points on a three-game road winning streak that ended.
DeRozan scored eight points while shooting 19 percent (3 of 16). His previous low was 20 percent (1 of 5) in his only other single-digit game this season — two points in a 112-78 win at Atlanta in November.
The teams combined to make just five of 31 shots in the final 8 minutes — including two misses by Serge Ibaka with the Raptors trailing by three before Barea hit a layup with 10 seconds left after dribbling out most of the shot clock.
The Raptors (23-9) came into the game with the best winning percentage in the Eastern Conference but shot under 40 percent for the first time this season.
Jonas Valanciunas had 17 points and 11 rebounds for Toronto, and Ibaka added 12 points and 12 boards.
Barea scored the first six points and hit a capping 3-pointer on a 17-0 run that put the Mavericks in front 83-73 late in the third quarter.
TIP-INS
Raptors: G/F C.J. Miles, a former Dallas high school player, hit a 3 in 10 minutes after missing three games because of a dental procedure. ... Coach Dwane Casey said C Lucas Nogueira was available after missing 11 games with a right calf injury, but he didn't play.
Mavericks: Barea got a second-quarter technical between free throws by Lowry for complaining that the call was a shooting foul. The technical came when Barea shouted an expletive as he left the floor to be replaced by Devin Harris. ... Kleber also tied his season in rebounds with eight.
THE OTHER GERMAN
Kleber, also from Nowitzki's hometown of Wurzburg, Germany, matched Barnes for the team high with 13 points in the first half. It was capped by an alley-oop dunk when Yogi Ferrell grabbed a defensive rebound with 6 seconds left, raced the length of the court and tossed it to Kleber for the slam with a couple of seconds to spare.
GERMAN BLOCKADE
Kleber (four blocks) and Nowitzki (three) combined for seven blocks in the first half. It was already a season high for Nowitzki, and Kleber matched his season best early in the third quarter. The Mavericks had a season-high 11 blocks.
UP NEXT
Raptors: Second night of back-to-back at Oklahoma City on Wednesday.
Mavericks: Also on back-to-back at Indiana on Wednesday.
___
More AP NBA: https://apnews.com/tag/NBAbasketball