A Grammy curse? Milli Vanilli's Fab Morvan, others reflect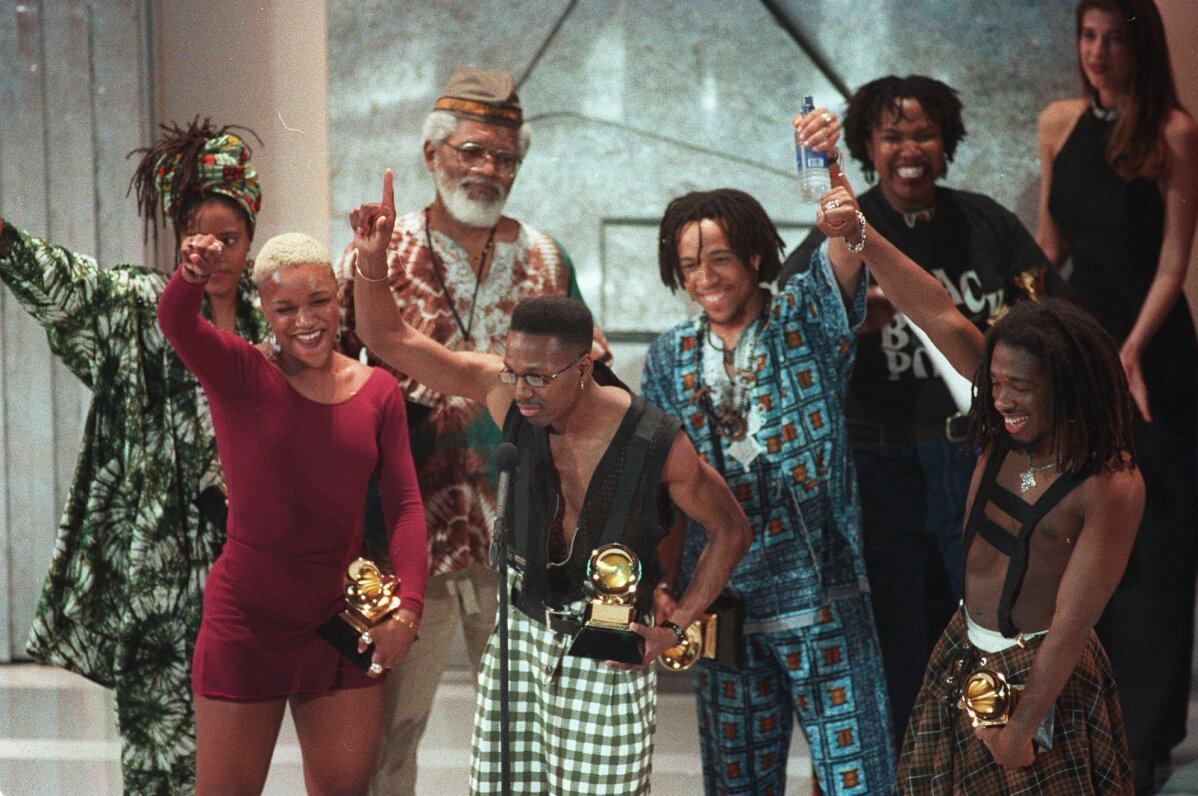 1 of 5

|
FILE - In this Feb. 24, 1993 file photo, members of the band Arrested Development accept their Grammy award at the award show in Los Angeles. The group won the award for best new artist and also for best rap group. The group became the first rap act to win a Grammy for best new artist. (AP Photo/Reed Saxon, File)
2 of 5

|
FILE - In this Feb. 21, 1990 file photo, Rob Pilatus, left, and Fab Morvan of Milli Vanilli give the thumbs-up as they display their Grammys after being presented with the best new artist award in Los Angeles. The Grammys asked the duo to return the award after it was learned that Morvan and Pilatus didn't sing on the duo's 1989 U.S. debut, "Girl You Know It's True." (AP Photo/Douglas C. Pizac, file)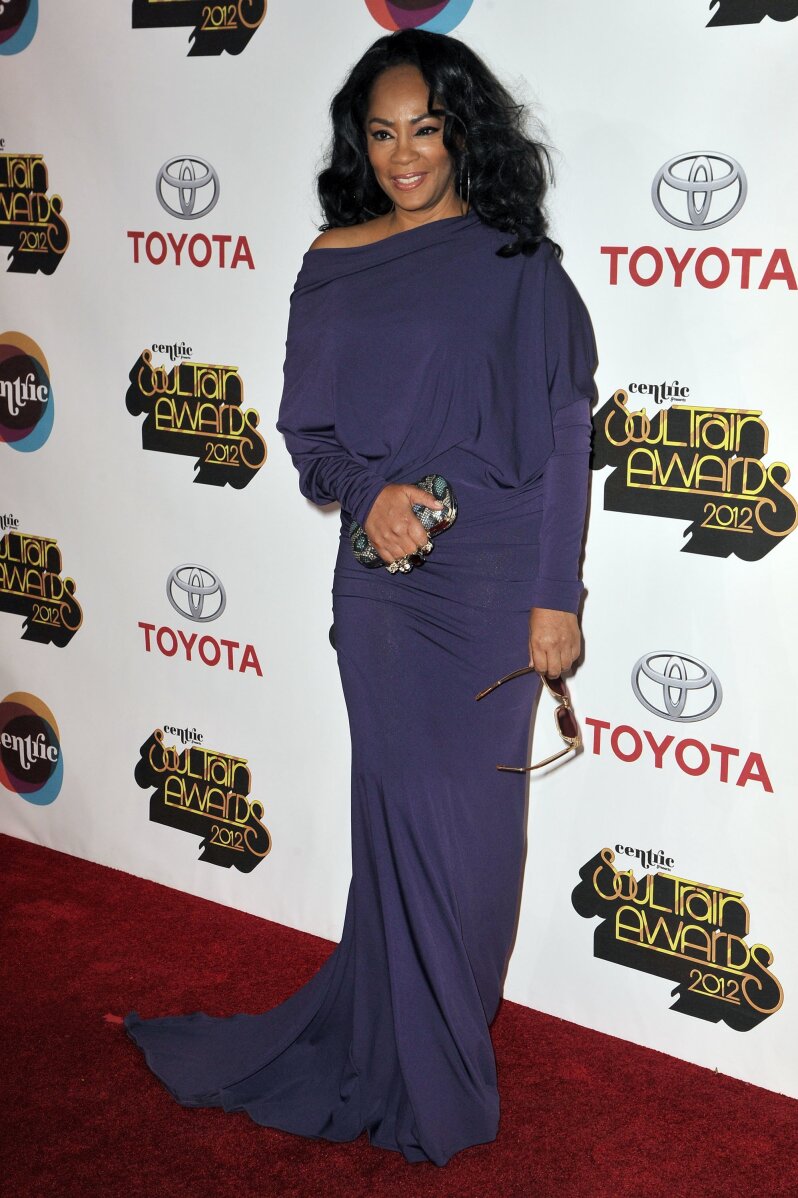 3 of 5

|
FILE - In this Nov. 8, 2012 file photo, singer Jody Watley arrives at the Soul Train Awards in Las Vegas. After leaving the band Shalamar in 1983, she received a Grammy for best new artist from the release of her debut album. (Photo by Jeff Bottari/Invision/AP, File)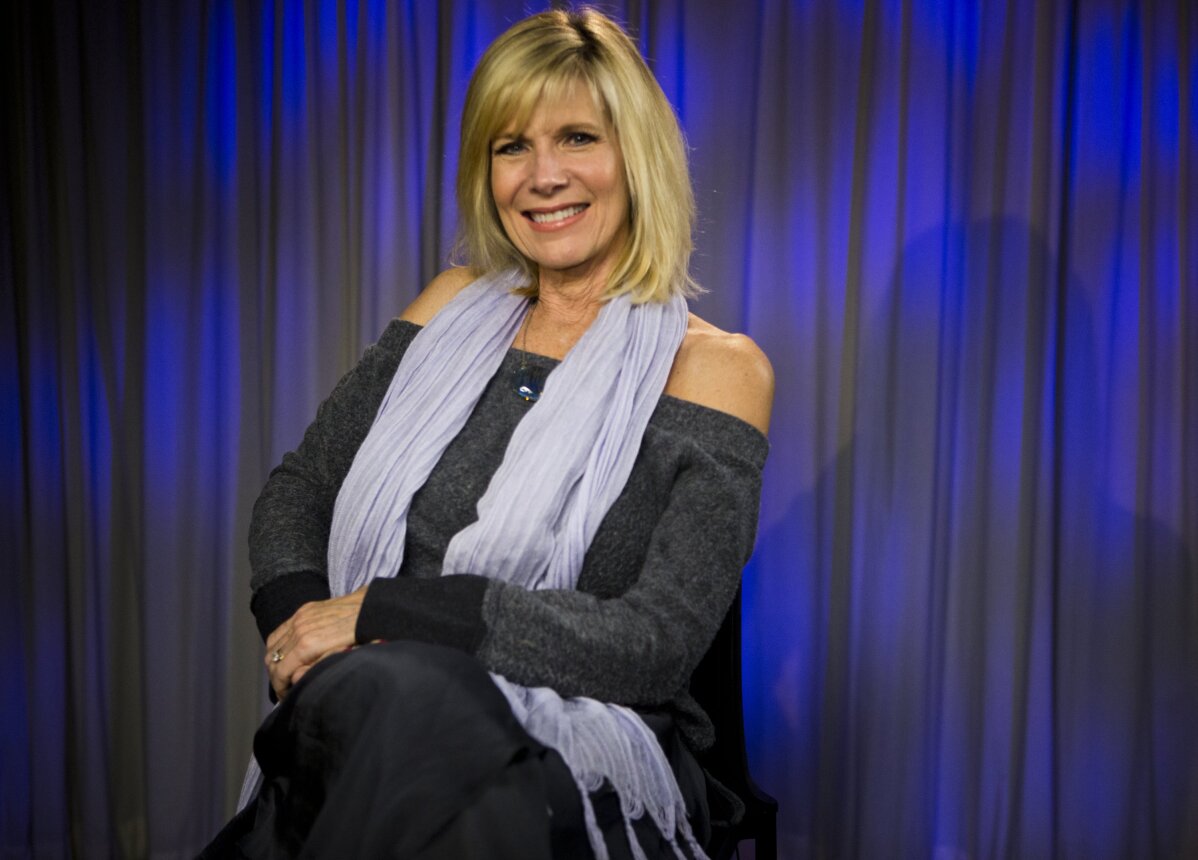 4 of 5

|
FILE - In this Friday, Dec. 8, 2017, photo singer Debby Boone poses for a photo at the AP television studios in Los Angeles. Debby Boone, best known for her 1977 song "You Light Up My Life," is celebrating its 40 years with a reissued CD. Boone won a Grammy for best new artist in 1978. (AP Photo/Damian Dovarganes, File)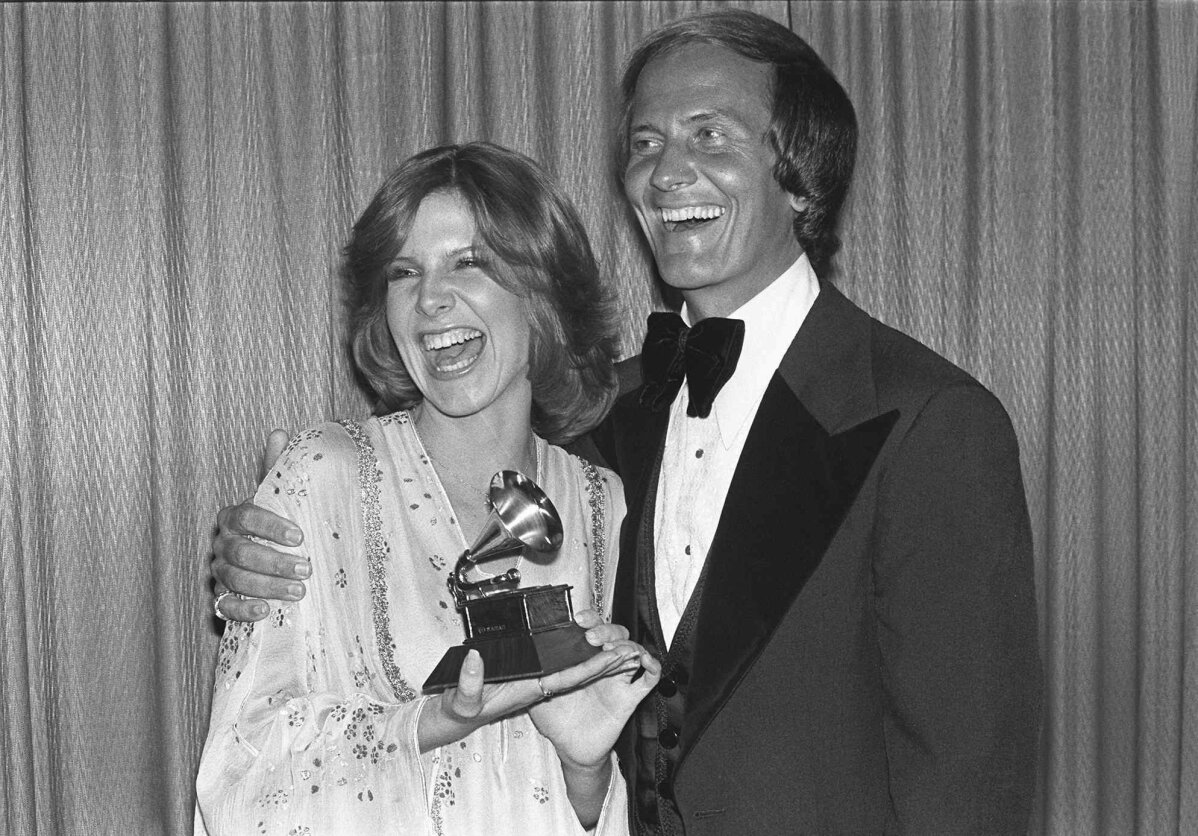 5 of 5

|
FILE - In this Feb. 21, 1978 file photo, Debby Boone holds her Grammy award for best new artist as she gets a hug from her father, singer Pat Boone, at the Grammy Awards in Los Angeles. Though Boone didn't match the achievements of her debut album and single, she still released music that charted successfully and won more Grammy Awards. (AP Photo, File)
A Grammy curse? Milli Vanilli's Fab Morvan, others reflect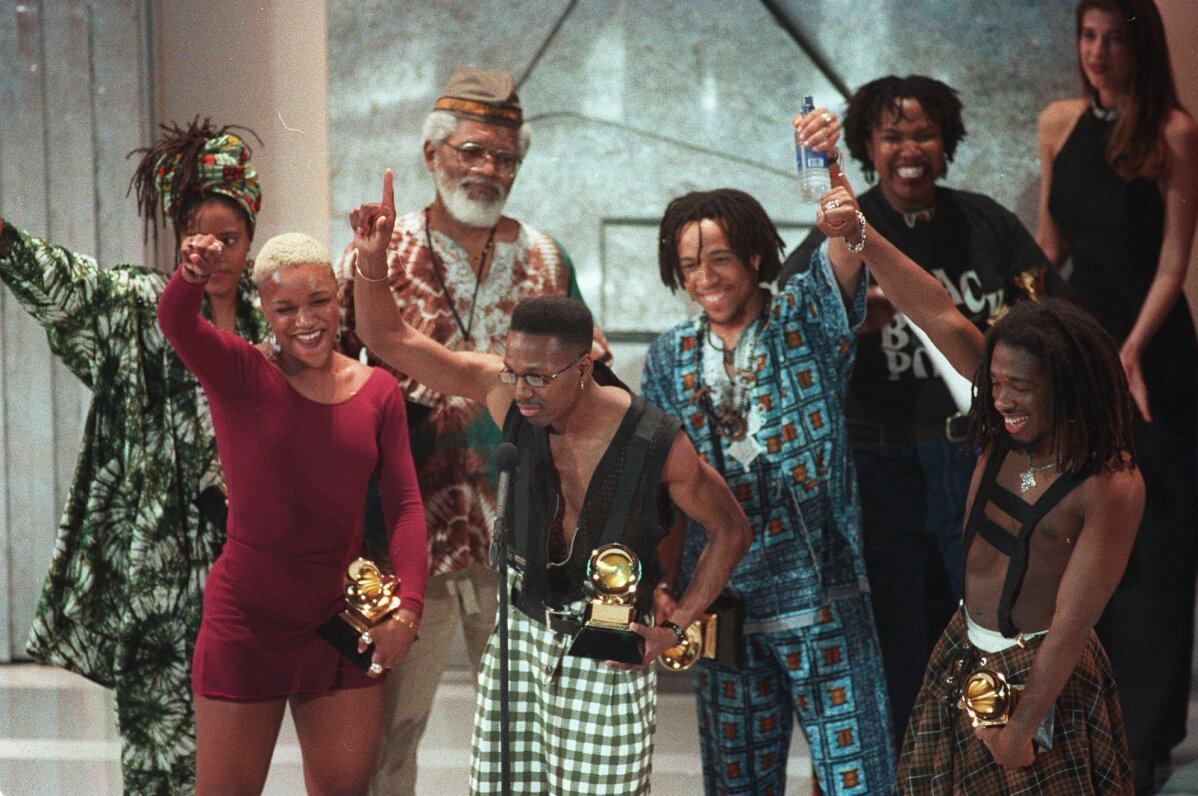 1 of 5

|
FILE - In this Feb. 24, 1993 file photo, members of the band Arrested Development accept their Grammy award at the award show in Los Angeles. The group won the award for best new artist and also for best rap group. The group became the first rap act to win a Grammy for best new artist. (AP Photo/Reed Saxon, File)
1 of 5
FILE - In this Feb. 24, 1993 file photo, members of the band Arrested Development accept their Grammy award at the award show in Los Angeles. The group won the award for best new artist and also for best rap group. The group became the first rap act to win a Grammy for best new artist. (AP Photo/Reed Saxon, File)
2 of 5

|
FILE - In this Feb. 21, 1990 file photo, Rob Pilatus, left, and Fab Morvan of Milli Vanilli give the thumbs-up as they display their Grammys after being presented with the best new artist award in Los Angeles. The Grammys asked the duo to return the award after it was learned that Morvan and Pilatus didn't sing on the duo's 1989 U.S. debut, "Girl You Know It's True." (AP Photo/Douglas C. Pizac, file)
2 of 5
FILE - In this Feb. 21, 1990 file photo, Rob Pilatus, left, and Fab Morvan of Milli Vanilli give the thumbs-up as they display their Grammys after being presented with the best new artist award in Los Angeles. The Grammys asked the duo to return the award after it was learned that Morvan and Pilatus didn't sing on the duo's 1989 U.S. debut, "Girl You Know It's True." (AP Photo/Douglas C. Pizac, file)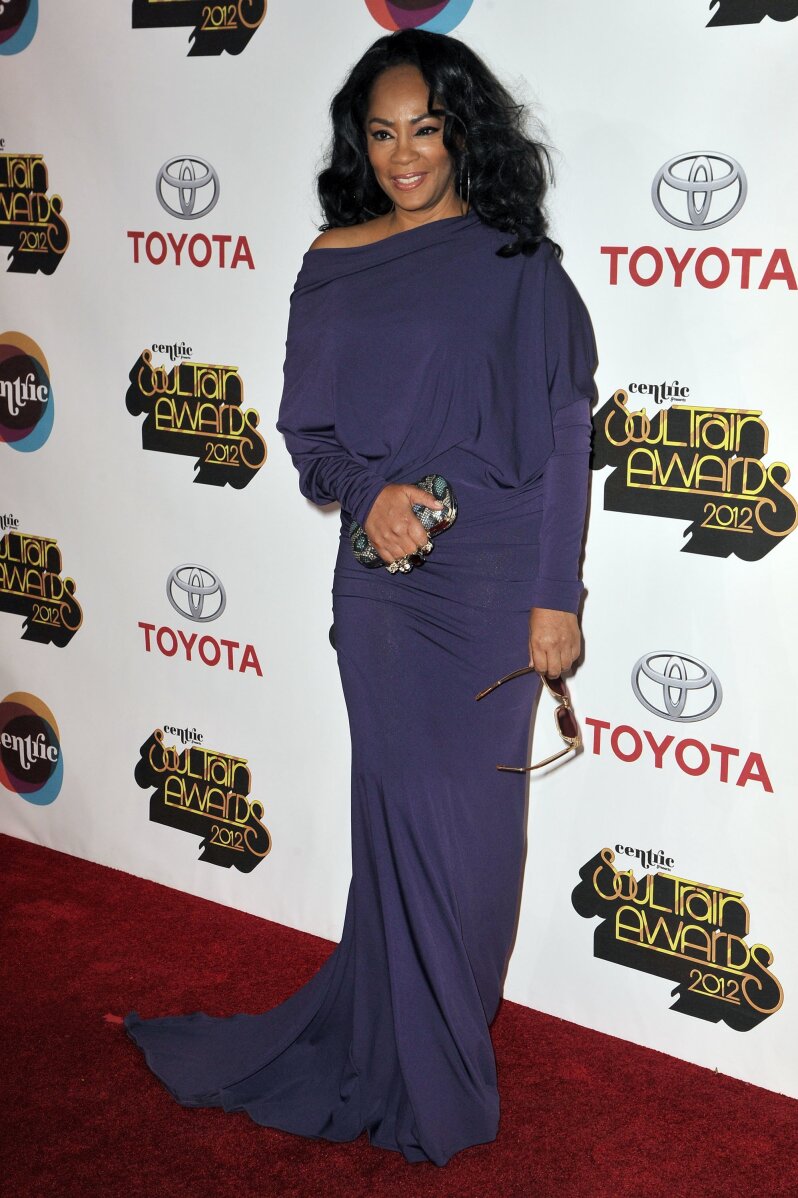 3 of 5

|
FILE - In this Nov. 8, 2012 file photo, singer Jody Watley arrives at the Soul Train Awards in Las Vegas. After leaving the band Shalamar in 1983, she received a Grammy for best new artist from the release of her debut album. (Photo by Jeff Bottari/Invision/AP, File)
3 of 5
FILE - In this Nov. 8, 2012 file photo, singer Jody Watley arrives at the Soul Train Awards in Las Vegas. After leaving the band Shalamar in 1983, she received a Grammy for best new artist from the release of her debut album. (Photo by Jeff Bottari/Invision/AP, File)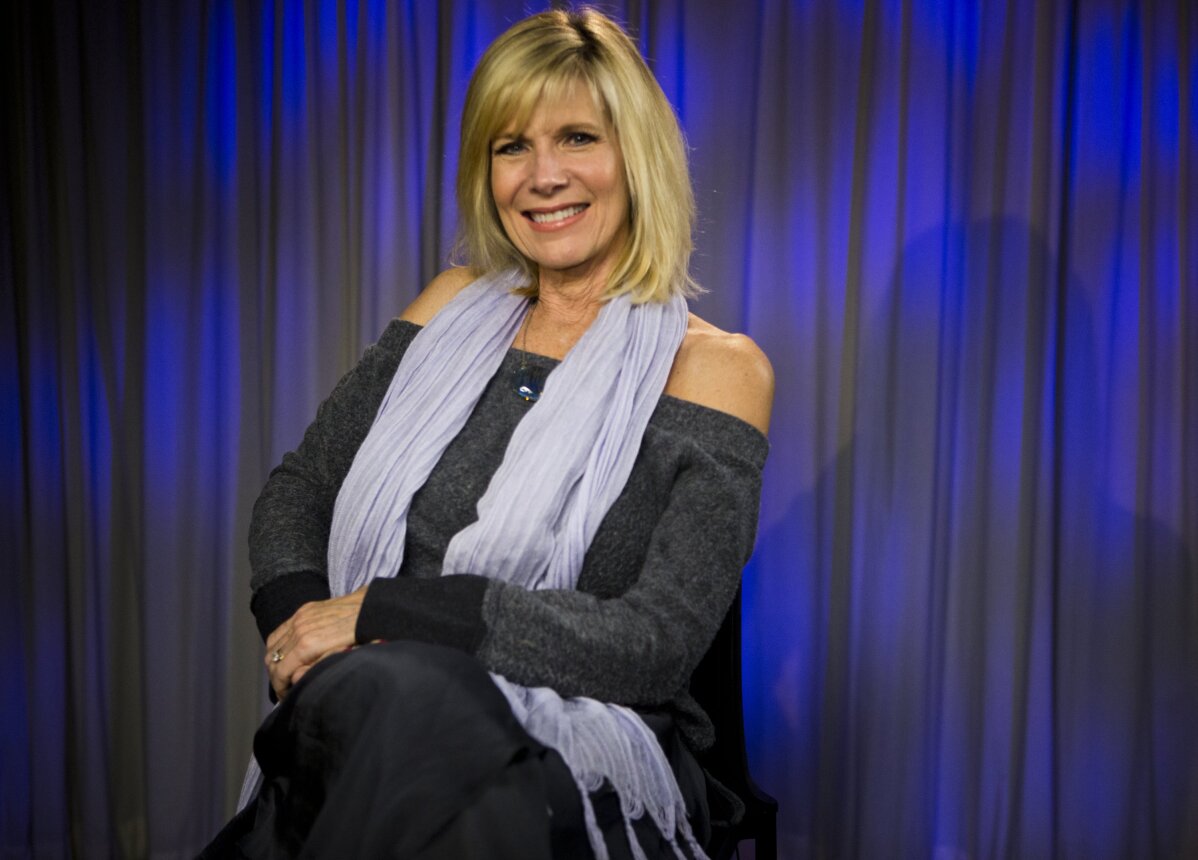 4 of 5

|
FILE - In this Friday, Dec. 8, 2017, photo singer Debby Boone poses for a photo at the AP television studios in Los Angeles. Debby Boone, best known for her 1977 song "You Light Up My Life," is celebrating its 40 years with a reissued CD. Boone won a Grammy for best new artist in 1978. (AP Photo/Damian Dovarganes, File)
4 of 5
FILE - In this Friday, Dec. 8, 2017, photo singer Debby Boone poses for a photo at the AP television studios in Los Angeles. Debby Boone, best known for her 1977 song "You Light Up My Life," is celebrating its 40 years with a reissued CD. Boone won a Grammy for best new artist in 1978. (AP Photo/Damian Dovarganes, File)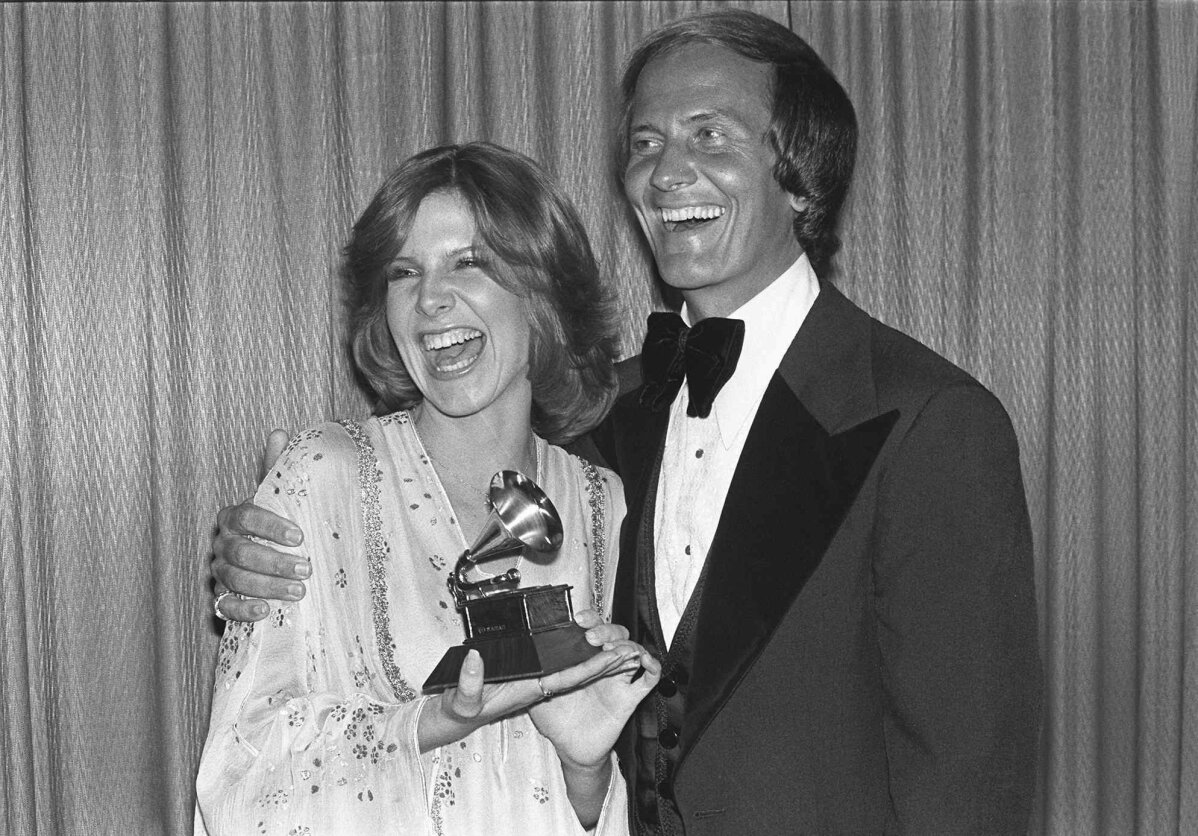 5 of 5

|
FILE - In this Feb. 21, 1978 file photo, Debby Boone holds her Grammy award for best new artist as she gets a hug from her father, singer Pat Boone, at the Grammy Awards in Los Angeles. Though Boone didn't match the achievements of her debut album and single, she still released music that charted successfully and won more Grammy Awards. (AP Photo, File)
5 of 5
FILE - In this Feb. 21, 1978 file photo, Debby Boone holds her Grammy award for best new artist as she gets a hug from her father, singer Pat Boone, at the Grammy Awards in Los Angeles. Though Boone didn't match the achievements of her debut album and single, she still released music that charted successfully and won more Grammy Awards. (AP Photo, File)
NEW YORK (AP) — Winning the best new artist Grammy is a goal for most breakthrough performers, but for some of its recipients, it can create pressure to match previous success or surpass it.
That's why some feel that winning the award is a slight curse.
The Recording Academy has been known for picking the wrong best new artist winner over the years. Some of the world's greatest musicians have lost the award, including Elton John, Elvis Costello and the Dixie Chicks. Taylor Swift lost, too, though it was understandably to Amy Winehouse. But other choices will surprise you — Macklemore & Ryan Lewis not only beat out Kendrick Lamar, but they won over Ed Sheeran.
But sometimes the Grammys gets it right: The Beatles, Bette Midler, Mariah Carey, John Legend and Adele are some of the superstars who have picked up the honor, and have followed up their wins with impressive work.
We take a look at four acts who won best new artist and what life was like afterward.
___
MILLI VANILLI
Fab Morvan of Milli Vanilli said even before the Grammys asked the duo to return its best new artist award, the group planned to give it back.
"We didn't sing on the record. That is 100 percent, so we wanted to give it back. It was the right thing to do," he said in a recent interview with The Associated Press. "And to this day it got twisted (and people thought) the Grammys wanted it back, when in fact we were the first to say, 'We want to give it back.'"
Milli Vanilli, who won the honor at the 1990 Grammys, had to famously return the award after the public learned Morvan and Rob Pilatus didn't sing on the duo's 1989 U.S. debut, "Girl You Know It's True."
Morvan said despite that, it was still an honor to be nominated and that he and Pilatus, who died in 1998, still put in a lot of work.
"People might say, 'Well, you know, they didn't sing on the record.' But look at the rest. We were the heart and soul of Milli Vanilli. We did those 107 cities (on tour) ... in eight months," he said. "We worked hard. We worked our butts off. We entertained people."
Milli Vanilli beat out acts like Indigo Girls, Soul II Soul, Neneh Cherry and Tone Loc for the honor. In some ways, Morvan feels winning the Grammy actually hurt the group.
"We were a target, an easy target at that. So, you know, winning the award definitely made us a major target. It pissed people off," he said.
___
JODY WATLEY
Winning best new artist for Jody Watley was vindication in its finest form.
"I remember reading at the time when I quit Shalamar in 1983, 'Jody Watley's future will probably be the most in doubt,'" she recalled with a laugh. "Pretty much everyone made sure that I knew that they thought I would fail. Everyone said that it would be the biggest mistake of my life, that I would live to regret it. And so ...getting nominated and winning it is one of the greatest moments of my life."
Watley had previously been nominated for a Grammy with Shalamar, so being a nominee for best new artist surprised some people. She won the honor at the 1988 show over Swing Out Sister, Cutting Crew, Terence Trent D'Arby and Breakfast Club.
"When people ask the question, it's like, 'Well, get over it. I was eligible and I was the best new artist.' And I shut a lot of people up," she said, laughing again.
Watley's 1987 debut launched five hits, including the Top 10 pop hits, "Looking for a New Love," ''Don't You Want Me" and "Some Kind of Lover." She said winning didn't create pressure for her second album, which launched three more Top 10 pop smashes.
Watley said she knows that the conversation around winning best new artist "sometimes ... has a negative connotation," but she wants to remind people that she's "a great success story."
The 58-year-old is currently recording music in the group SLR — Sexy Real Love — and said she could return to the Grammys.
"I was teasing the guys and I was saying, 'Maybe we'll make history and we'll end up nominated for best new artist," she said. "Because I think we would be eligible."
___
ARRESTED DEVELOPMENT
Arrested Development marked history when they won best new artist in 1993, becoming the first rap act to do so.
It opened doors for hip-hop performers like Lauryn Hill, Chance the Rapper and Macklemore & Ryan Lewis to win the same honor.
"People who had never explored (hip-hop) and didn't totally get it really got what we were bringing out," said Speech, the lead vocalist and co-founder of the progressive rap group. "It made me proud that we were sort of like introducing hip-hop to a large audience."
Arrested Development's 1992 debut, "3 Years, 5 Months and 2 Days in the Life Of...," was a departure from the gangster rap that had dominated radio at the time. The album had three Top 10 pop hits, including "Mr. Wendal," ''People Everyday" and "Tennessee," which won the group another Grammy.
But following their debut album wasn't an easy task, Speech said.
"For our second album, the label was more in a business model thinking about quarters and when can they make the biggest impact from a first to fourth quarter standpoint, and things that have less to do with the heart (of making music)," Speech said. "So if I had a chance to do it over again, I just would have just taken more time on the second album, regardless of how it sells. It's not even because it didn't sell as well as the first, but just because that's what the art deserves."
"If you take four or five years or if you take a few months, whatever it is for you, take that time and really pour it in just like you likely did on your first project or on the project that got you best new artist," he added.
___
DEBBY BOONE
Being named best new artist in 1978 was an "out of body experience" for Debby Boone, who had a huge hit with the song, "You Light Up My Life."
But following up the win had some challenges.
"It did create pressure. And I think it added to the discouragement when that was not what happened, you know, if people believed in me and now I'm letting them down, a little bit of that," she said.
Though Boone didn't match the achievements of her debut album and single, she still released music that charted successfully and won more Grammy Awards.
But she admits she has "mixed feelings about" how things took off after her best new artist win.
"I thought everybody knew more than me. So even when I didn't particularly like the choices that were being made on my behalf, I would tell myself, 'These are the experts. These guys know. I don't like this song, but I'm going to give it my best shot.' And that's because my success happened suddenly," she said. "When 'You Light Up My Life' took off, I didn't know which direction I wanted to go. I knew what I liked, but I didn't trust that what I liked would be liked by other people."
"And now I'm old enough to realize, first of all, I don't want to spend my life doing things that I don't believe in, or love, or feel passionate about," the 61-year-old added. "I think the healthiest attitude at this stage of my life, and even 20 years ago, is to say, 'It is what happened.'"
Boone is a Grammy voter and says when looking at the best new artist nominees, she's voting "for who I think has a talent that is most promising to continue giving us wonderful music."
"And though I haven't had a string of hit records, basically on the strength of that hit record, I have, for 40 years, had a very full life of performing and recording," she said. "And I'm nothing but grateful."
___
The 60th annual Grammy Awards will air live from Madison Square Garden in New York City on Sunday. Nominees for best new artist are R&B singers SZA and Khalid, pop singers Alessia Cara and Julia Michaels, and rapper Lil Uzi Vert.
___
Online: http://www.grammy.com
___
For full coverage of awards season, visit: https://apnews.com/tag/AwardsSeason