Reels de Instagram ayudan a ONGs a recaudar fondos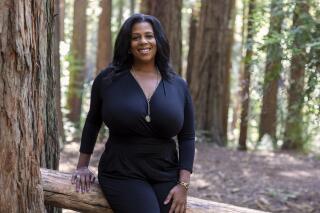 NUEVA YORK (AP) — Meta Platforms Inc., la gran empresa de redes sociales conocida antes como Facebook, piensa festejar el Día de la Tierra ampliando su oferta de herramientas para la recaudación de fondos y volviéndolas más accesibles a 1,5 millones de organizaciones sin fines de lucro en sus plataformas Facebook e Instagram, incluso las que luchan contra el cambio climático.
A partir del martes, los usuarios de Instagram podrán agregar botones de donación a sus Reels para usar esos videos breves como recaudadores de fondos. Tal como hace con las donaciones a través de Facebook y otros contenidos en Instagram, Meta recolectará las donaciones y las pasará a las ONG sin cargo, ya que la propia red social pagará las tarifas de procesamiento.
Se han donado más de 6.000 millones de dólares a través de Facebook e Instagram desde que comenzó la recaudación de fondos en las redes sociales, dijo Emily Dalton Smith, vicepresidenta de Meta para la gerencia de productos e impacto social. Las donaciones aumentaron en 1.000 millones de dólares en nueve meses de 2021, cuando 100 millones de creadores y donantes participaron de la recaudación de fondos en las redes sociales.
La gran mayoría de las donaciones provienen de pequeños donantes. En 2021, la mayoría de las donaciones en Instagram fueron de menos de 20 dólares.
"Mucha gente se reúne y da lo que puede a las causas", dijo Dalton Smith.
La expansión de la recaudación de fondos a nuevas plataformas ha dado algunos resultados sorprendentes. En Instagram, la ONG ambientalista que más ha recaudado no es la más conocida por la gente. Es The Ocean Cleanup (limpieza del océano), una ONG fundada en 2013 por el holandés Boyan Slat, que entonces tenía 18 años, para sacar los plásticos de los océanos.
Dalton Smith dijo que el éxito de The Ocean Cleanup se debe a que es "primera en Instagram" al crear sus comunidades en la plataforma. Las imágenes y gráficos llamativos, junto con los informes semanales sobre su misión y su asociación con la banda de rock Coldplay le han ayudado a reunir casi 700.000 seguidores.
Rue Mapp, fundadora y CEO de Outdoor Afro, una organización con sede en Oakland que conecta a la gente negra con la naturaleza, dijo que su grupo no hubiera experimentado el crecimiento que tuvo sin que Facebook e Instagram la conectaran con donantes y voluntarios. Ha elaborado una estrategia que permite usar Reels para recaudar fondos para la iniciativa de enseñar natación a más personas negras.