Oklahoma AG files motion seeking to stop Glossip execution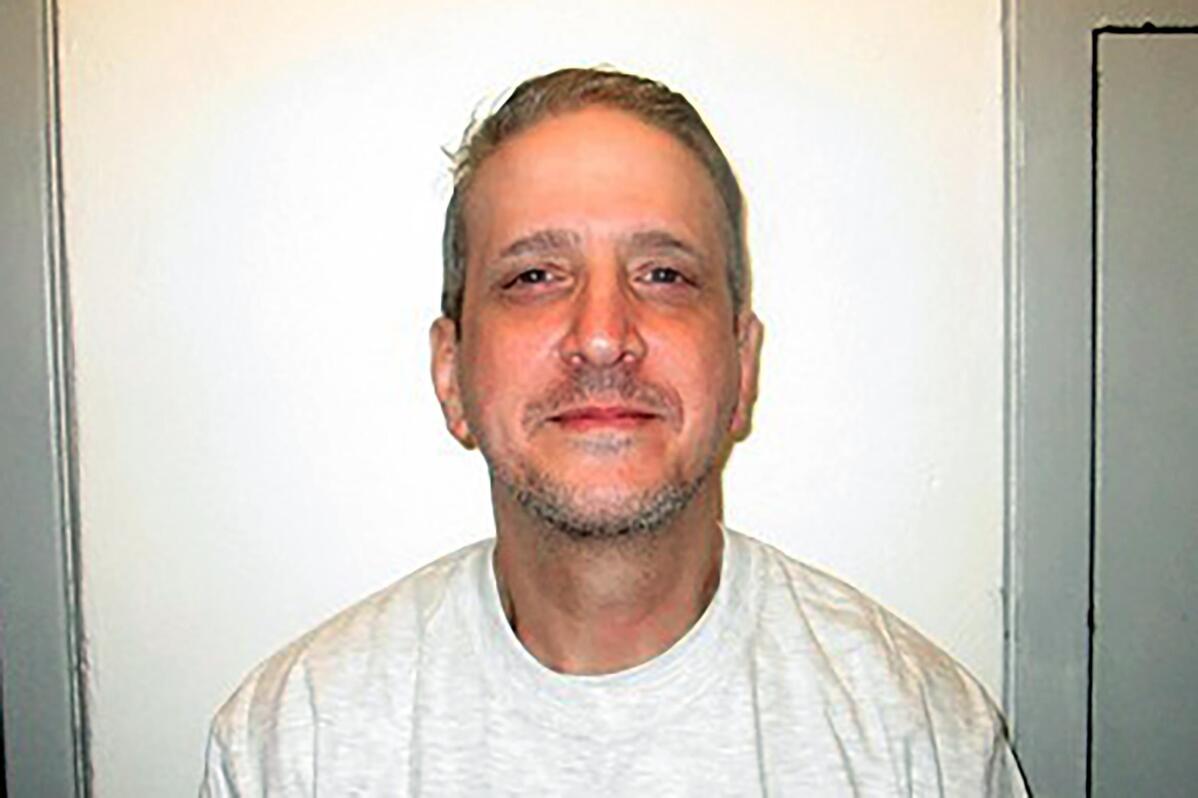 1 of 8

|
FILE - This photo provided by the Oklahoma Department of Corrections shows death row inmate Richard Glossip on Feb. 19, 2021. Oklahoma's Attorney General Gentner Drummond asked the U.S. Supreme Court on Monday, May 1, 2023, to grant Glossip a stay of execution, saying there were enough problems with Glossip's conviction that he deserves a new trial. (Oklahoma Department of Corrections via AP, File)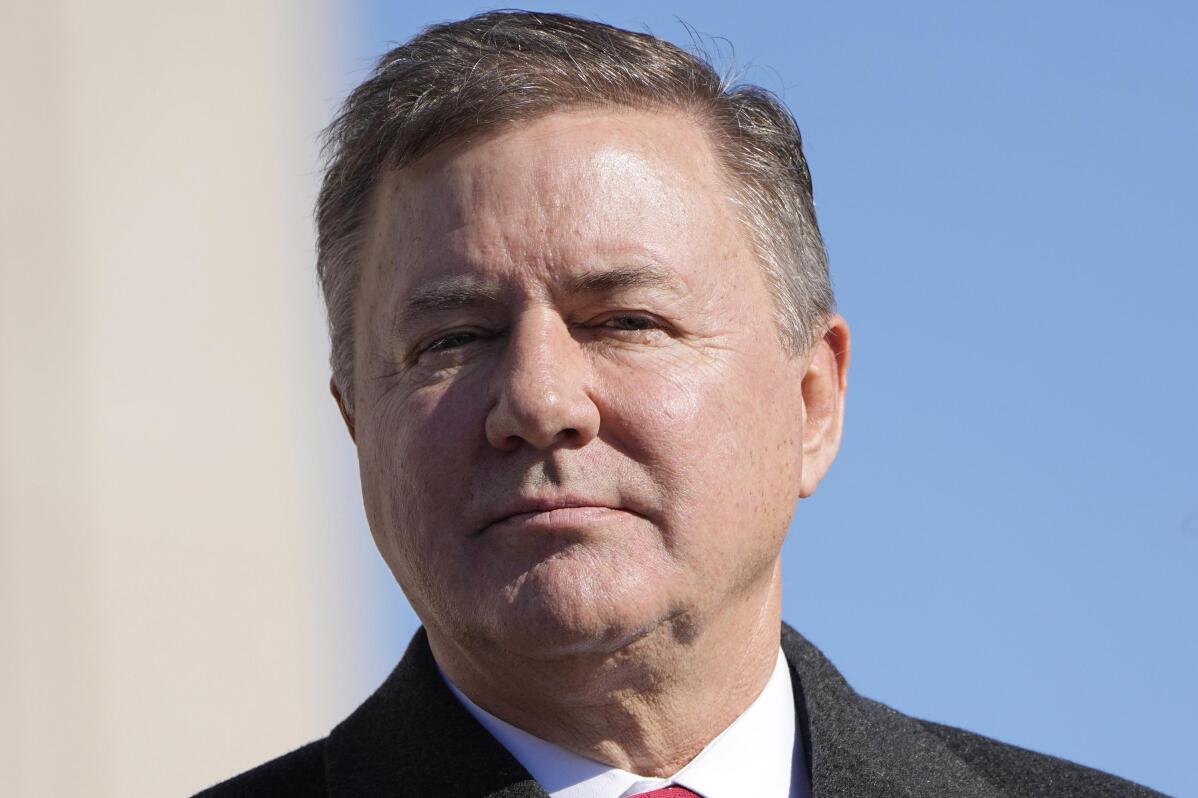 2 of 8

|
FILE - Oklahoma Attorney General Gentner Drummond stands during the playing of the national anthem at the inauguration ceremonies, Jan. 9, 2023, in Oklahoma City. Drummond asked the U.S. Supreme Court on Monday, May 1, 2023, to grant death row inmate Richard Glossip a stay of execution, saying there were enough problems with Glossip's conviction that he deserves a new trial. (AP Photo/Sue Ogrocki, File)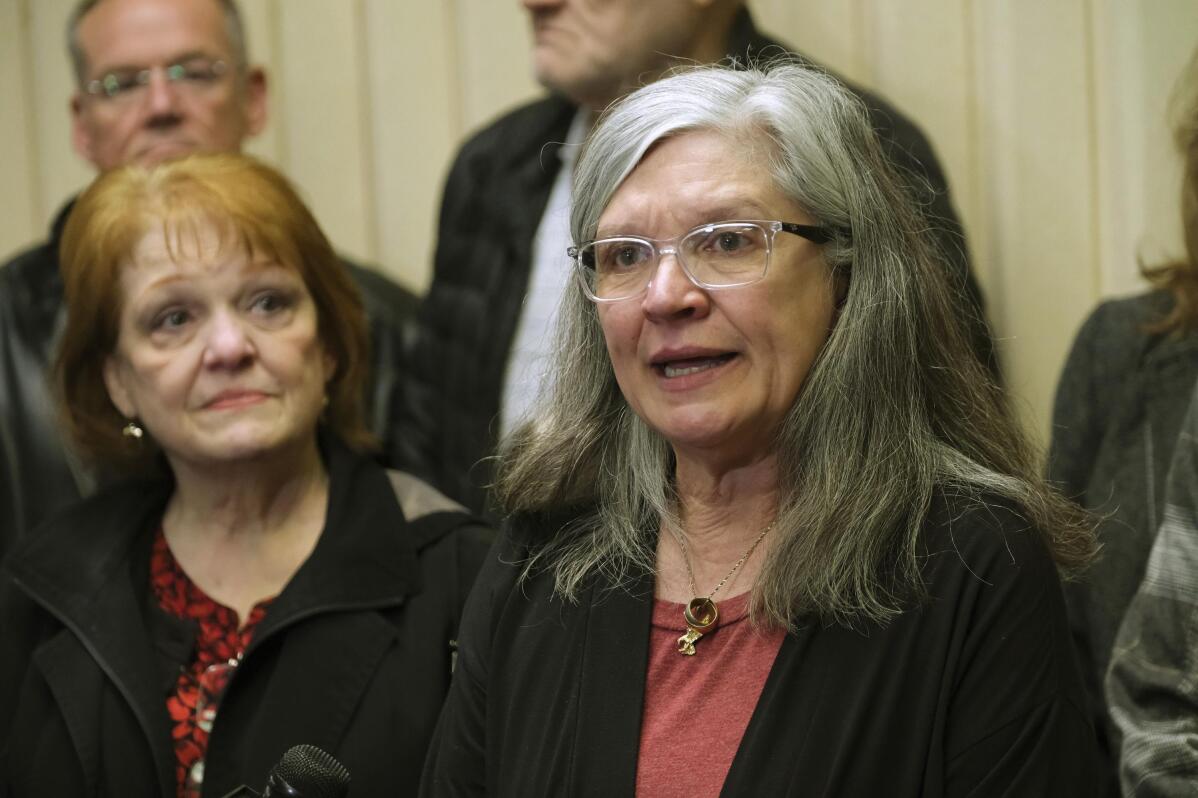 3 of 8

|
Donna Van Treese, widow of victim Barry Alan Van Treese speaks after clemency was deinied at the Oklahoma Pardon and Parole Board clemency hearing for Richard Glossip, Wednesday, April 26, 2023. Oklahoma's top prosecutor and defense attorneys are both seeking another delay in the scheduled execution of death row inmate Glossip. (Doug Hoke/The Oklahoman via AP)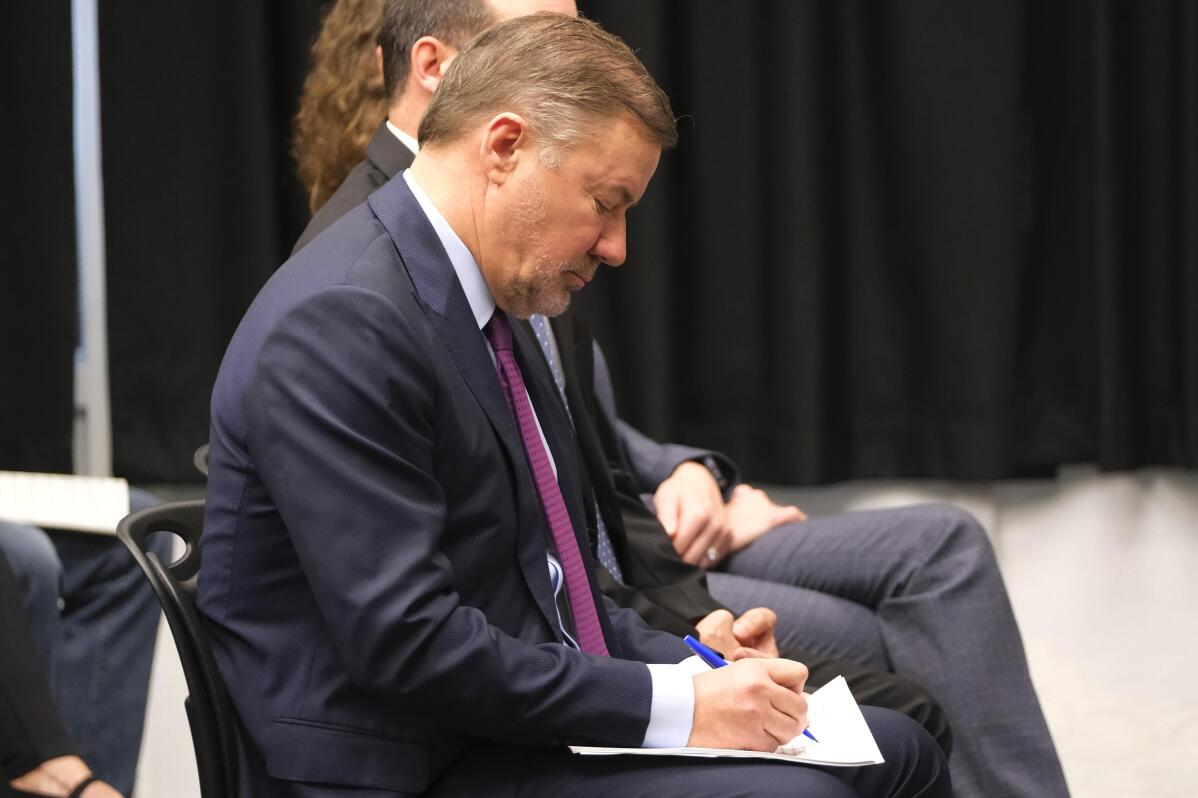 4 of 8

|
Oklahoma Attorney General Gentner Drummond takes notes at the Oklahoma Pardon and Parole Board clemency hearing for Richard Glossip, Wednesday, April 26, 2023.Oklahoma's top prosecutor and defense attorneys are both seeking another delay in the scheduled execution of death row inmate Glossip. (Doug Hoke/The Oklahoman via AP)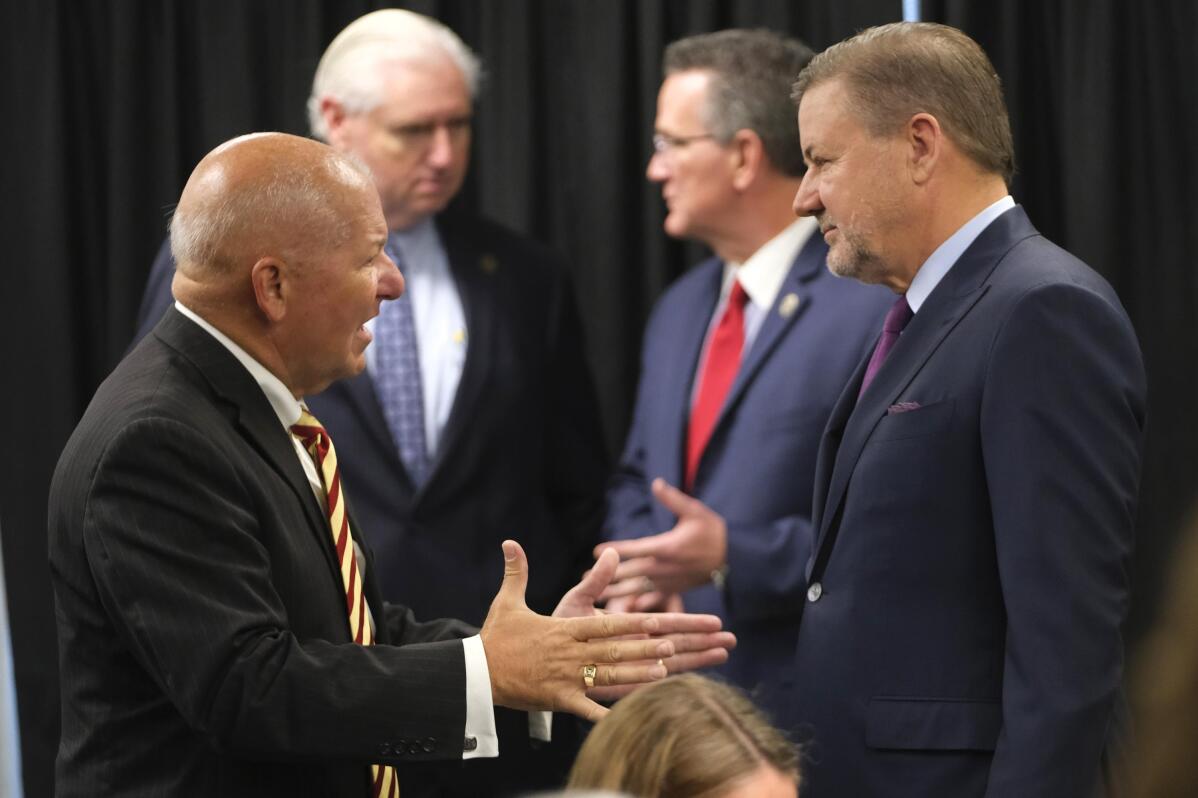 5 of 8

|
Former Oklahoma County DA David Prater, left, talks with Oklahoma Attorney General Gentner Drummond at the Oklahoma Pardon and Parole Board clemency hearing for Richard Glossip, Wednesday, April 26, 2023. Oklahoma's top prosecutor and defense attorneys are both seeking another delay in the scheduled execution of death row inmate Glossip. (Doug Hoke/The Oklahoman via AP)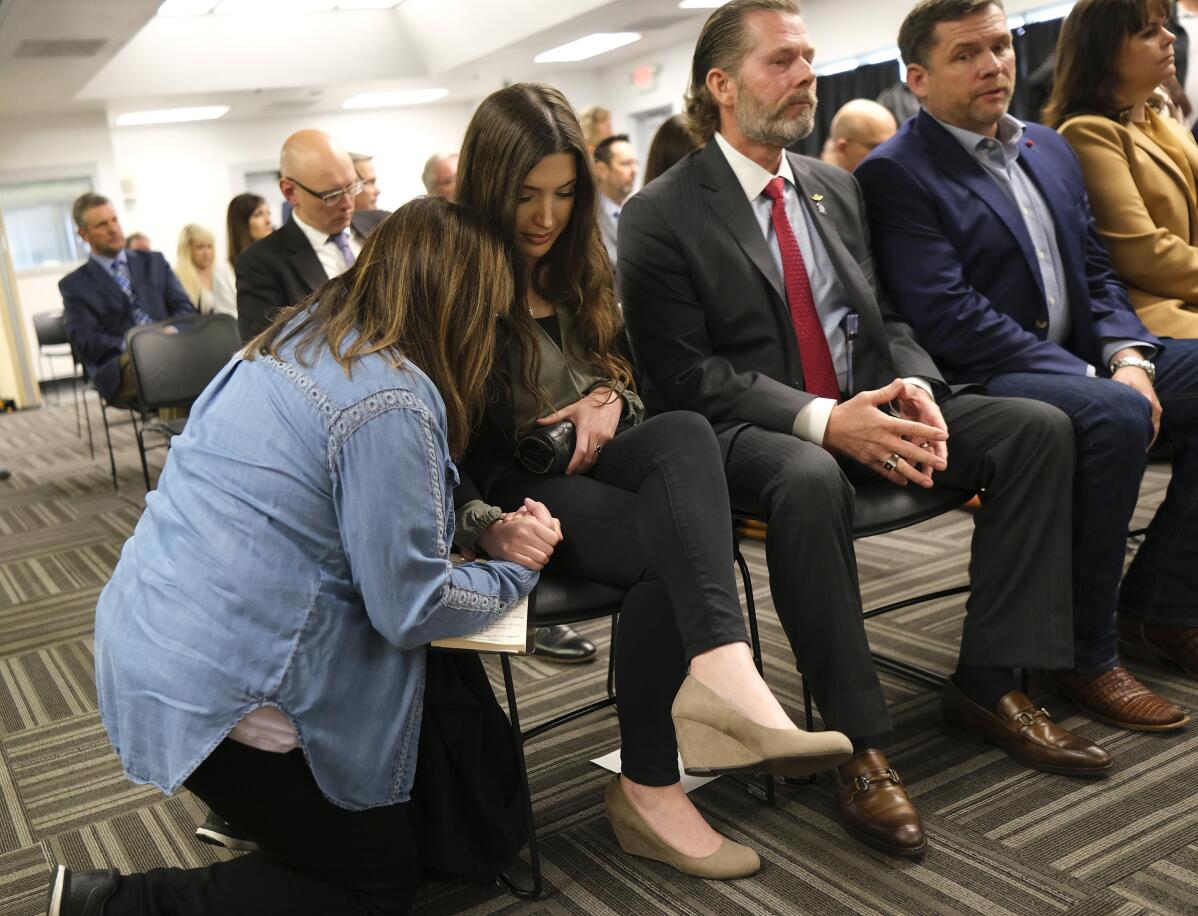 6 of 8

|
Sue Hosch comforts Lea Glossip, wife of Richard Glossip, after clemency was denied at the Oklahoma Pardon and Parole Board clemency hearing for Richard Glossip, Wednesday, April 26, 2023. Oklahoma's top prosecutor and defense attorneys are both seeking another delay in the scheduled execution of death row inmate Glossip. (Doug Hoke/The Oklahoman via AP)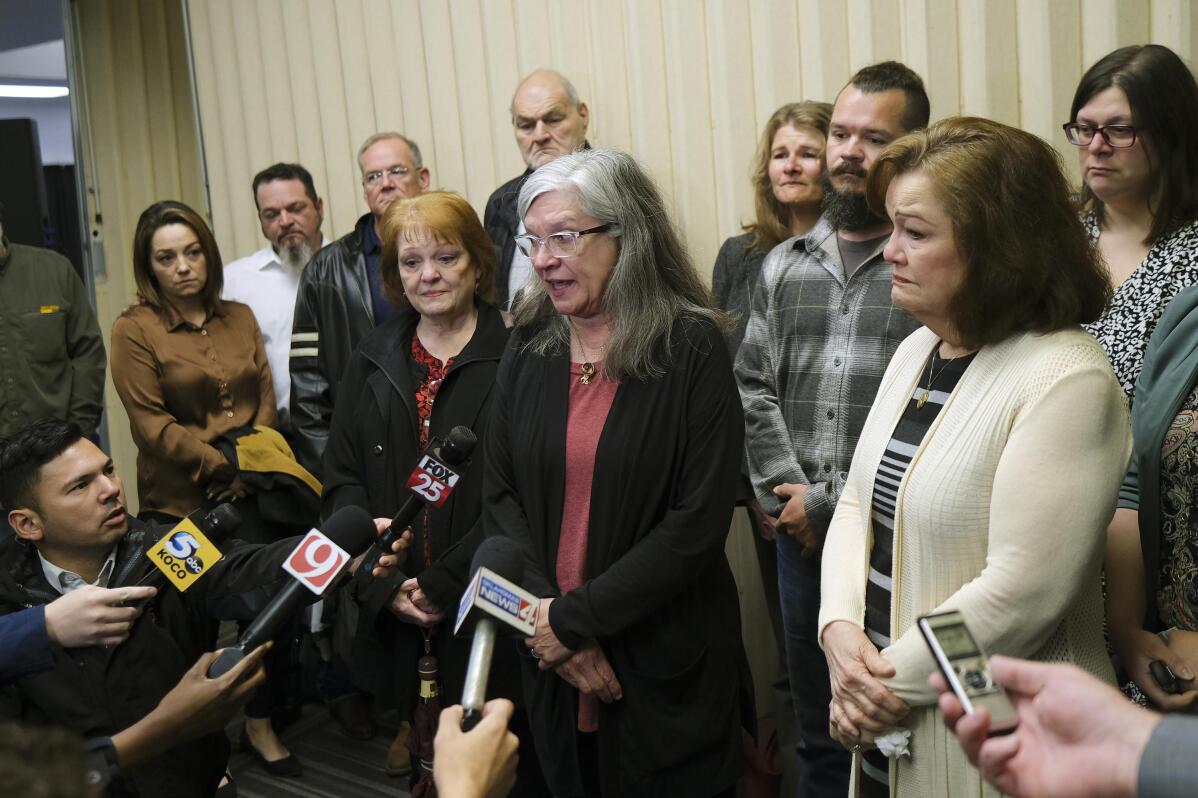 7 of 8

|
Donna Van Treese, widow of victim Barry Alan Van Treese, and other family members, speaks after clemency was deinied at the Oklahoma Pardon and Parole Board clemency hearing for Richard Glossip, Wednesday, April 26, 2023. Oklahoma's top prosecutor and defense attorneys are both seeking another delay in the scheduled execution of death row inmate Glossip. (Doug Hoke/The Oklahoman via AP)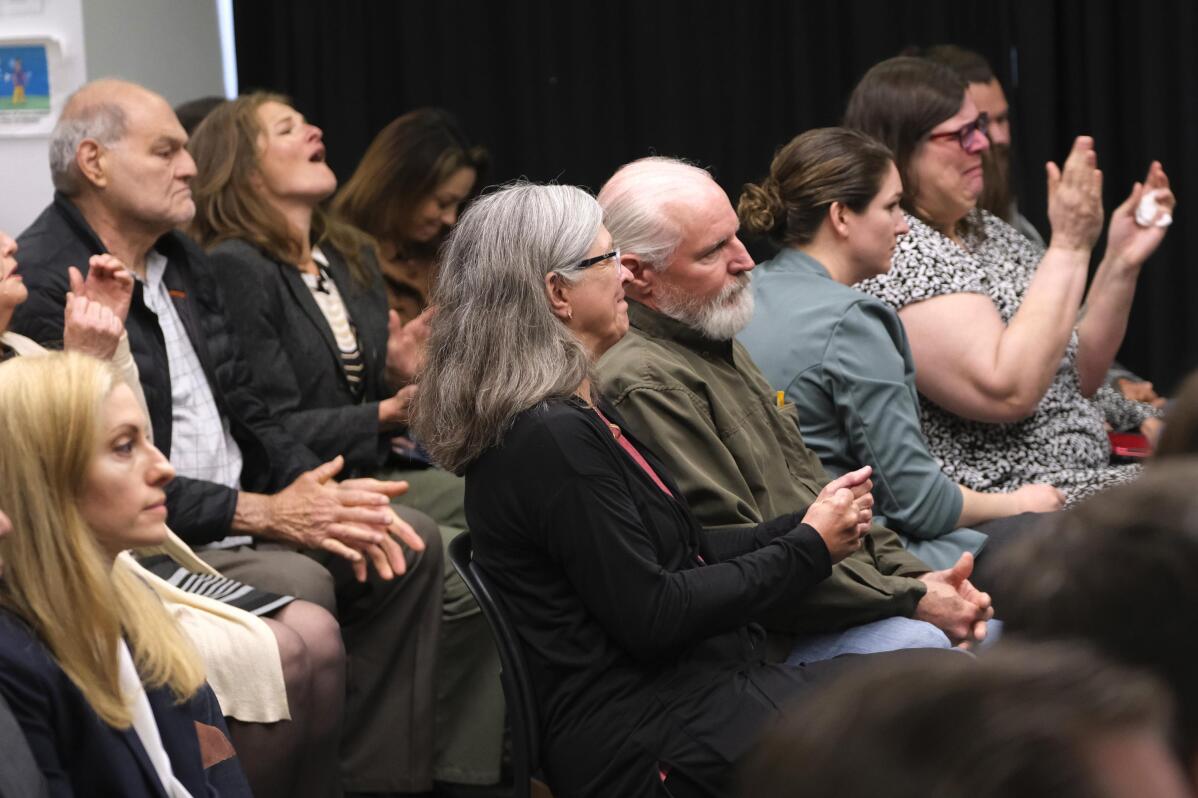 8 of 8

|
Donna Van Treese, widow of Barry Alan Van Treese, and other family members react as clemency is denied at the Oklahoma Pardon and Parole Board clemency hearing for Richard Glossip, Wednesday, April 26, 2023. Oklahoma's top prosecutor and defense attorneys are both seeking another delay in the scheduled execution of death row inmate Glossip. (Doug Hoke/The Oklahoman via AP)
Oklahoma AG files motion seeking to stop Glossip execution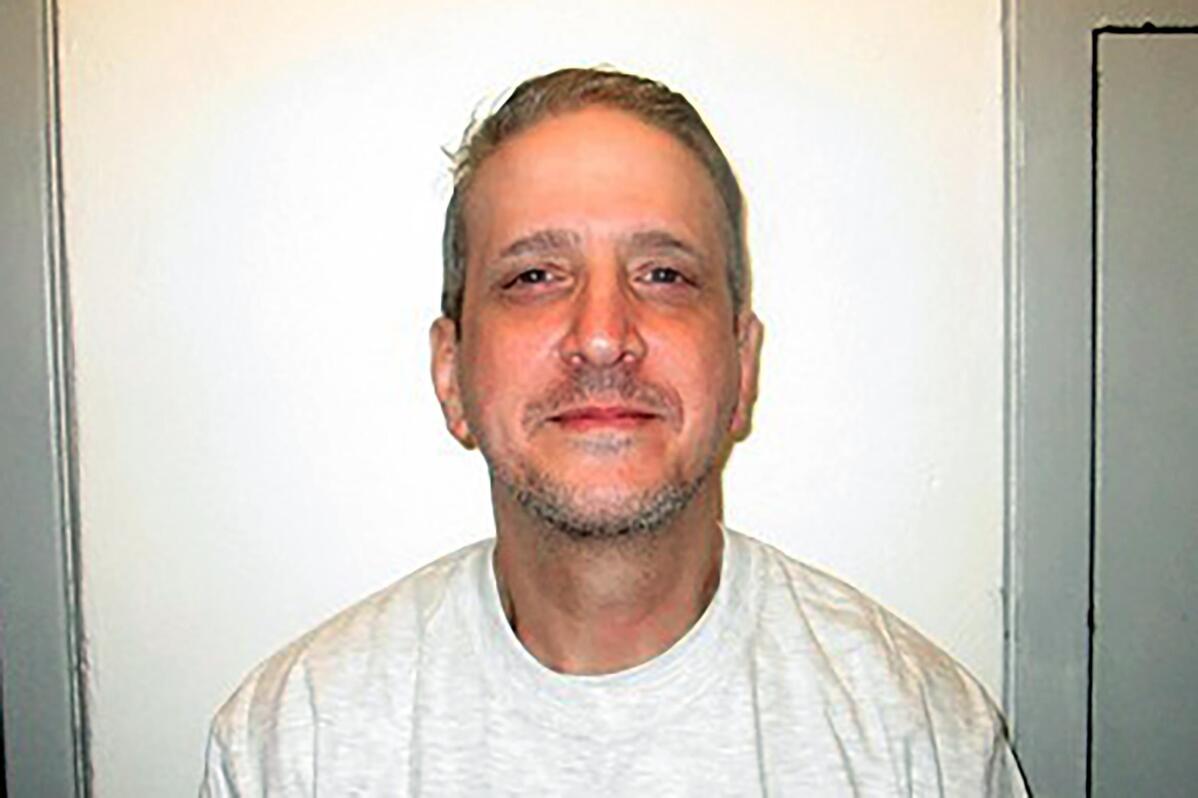 1 of 8

|
FILE - This photo provided by the Oklahoma Department of Corrections shows death row inmate Richard Glossip on Feb. 19, 2021. Oklahoma's Attorney General Gentner Drummond asked the U.S. Supreme Court on Monday, May 1, 2023, to grant Glossip a stay of execution, saying there were enough problems with Glossip's conviction that he deserves a new trial. (Oklahoma Department of Corrections via AP, File)
1 of 8
FILE - This photo provided by the Oklahoma Department of Corrections shows death row inmate Richard Glossip on Feb. 19, 2021. Oklahoma's Attorney General Gentner Drummond asked the U.S. Supreme Court on Monday, May 1, 2023, to grant Glossip a stay of execution, saying there were enough problems with Glossip's conviction that he deserves a new trial. (Oklahoma Department of Corrections via AP, File)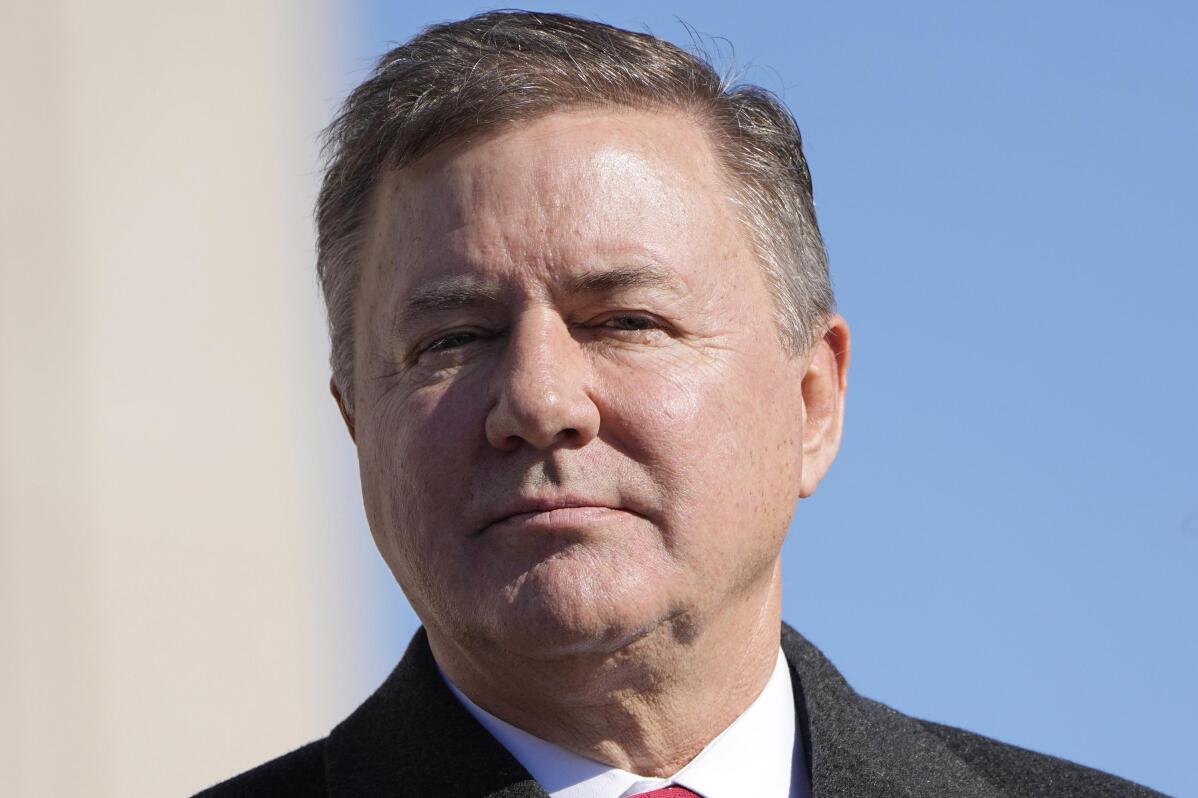 2 of 8

|
FILE - Oklahoma Attorney General Gentner Drummond stands during the playing of the national anthem at the inauguration ceremonies, Jan. 9, 2023, in Oklahoma City. Drummond asked the U.S. Supreme Court on Monday, May 1, 2023, to grant death row inmate Richard Glossip a stay of execution, saying there were enough problems with Glossip's conviction that he deserves a new trial. (AP Photo/Sue Ogrocki, File)
2 of 8
FILE - Oklahoma Attorney General Gentner Drummond stands during the playing of the national anthem at the inauguration ceremonies, Jan. 9, 2023, in Oklahoma City. Drummond asked the U.S. Supreme Court on Monday, May 1, 2023, to grant death row inmate Richard Glossip a stay of execution, saying there were enough problems with Glossip's conviction that he deserves a new trial. (AP Photo/Sue Ogrocki, File)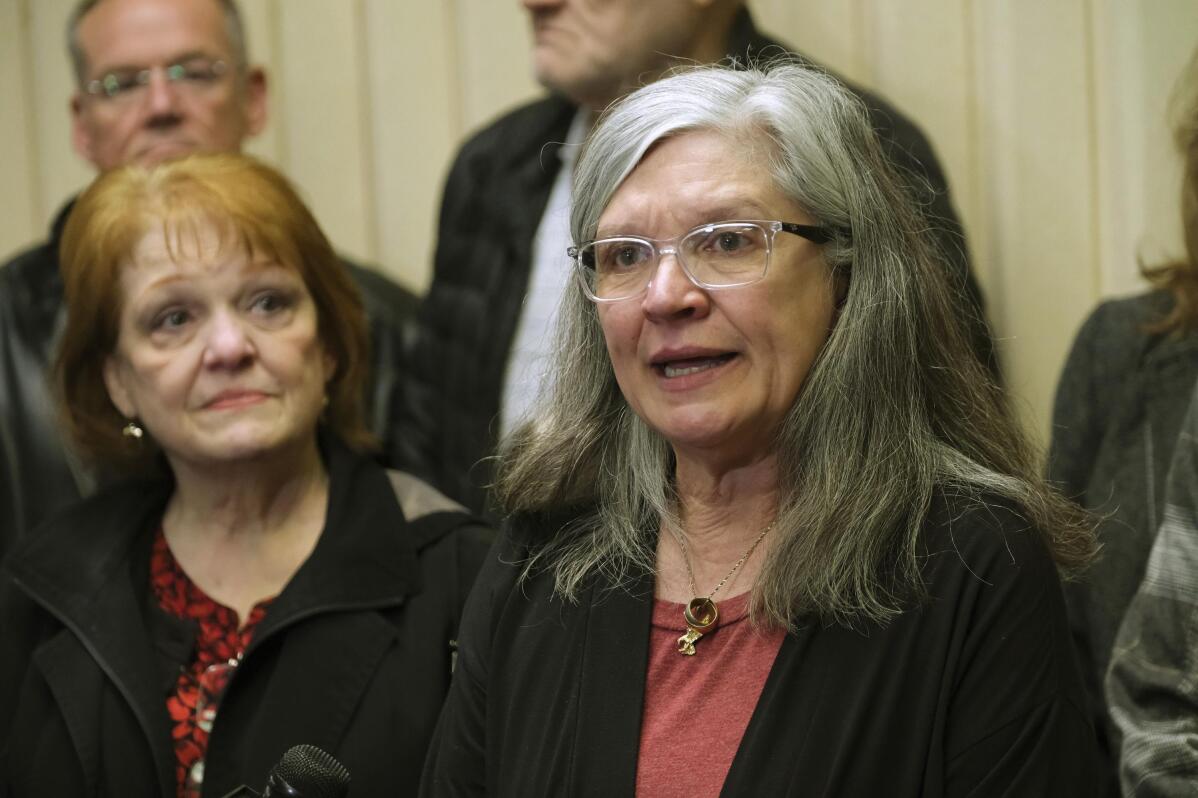 3 of 8

|
Donna Van Treese, widow of victim Barry Alan Van Treese speaks after clemency was deinied at the Oklahoma Pardon and Parole Board clemency hearing for Richard Glossip, Wednesday, April 26, 2023. Oklahoma's top prosecutor and defense attorneys are both seeking another delay in the scheduled execution of death row inmate Glossip. (Doug Hoke/The Oklahoman via AP)
3 of 8
Donna Van Treese, widow of victim Barry Alan Van Treese speaks after clemency was deinied at the Oklahoma Pardon and Parole Board clemency hearing for Richard Glossip, Wednesday, April 26, 2023. Oklahoma's top prosecutor and defense attorneys are both seeking another delay in the scheduled execution of death row inmate Glossip. (Doug Hoke/The Oklahoman via AP)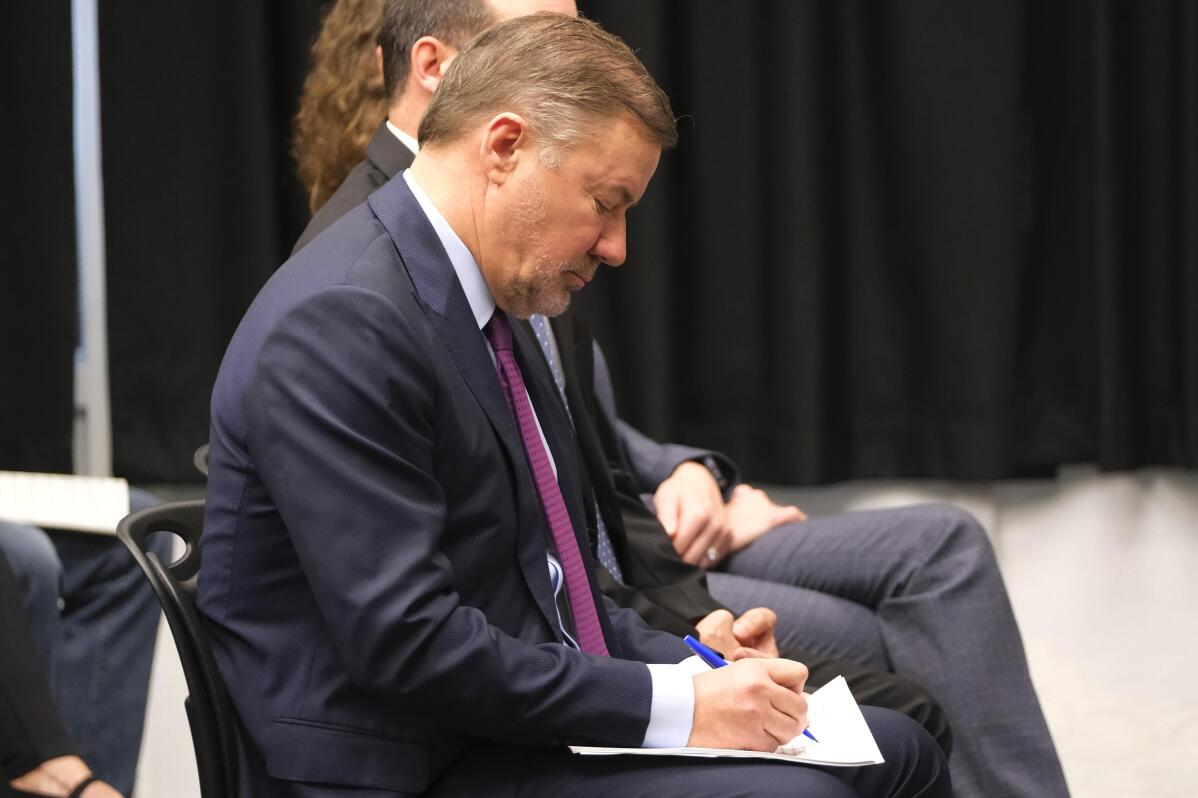 4 of 8

|
Oklahoma Attorney General Gentner Drummond takes notes at the Oklahoma Pardon and Parole Board clemency hearing for Richard Glossip, Wednesday, April 26, 2023.Oklahoma's top prosecutor and defense attorneys are both seeking another delay in the scheduled execution of death row inmate Glossip. (Doug Hoke/The Oklahoman via AP)
4 of 8
Oklahoma Attorney General Gentner Drummond takes notes at the Oklahoma Pardon and Parole Board clemency hearing for Richard Glossip, Wednesday, April 26, 2023.Oklahoma's top prosecutor and defense attorneys are both seeking another delay in the scheduled execution of death row inmate Glossip. (Doug Hoke/The Oklahoman via AP)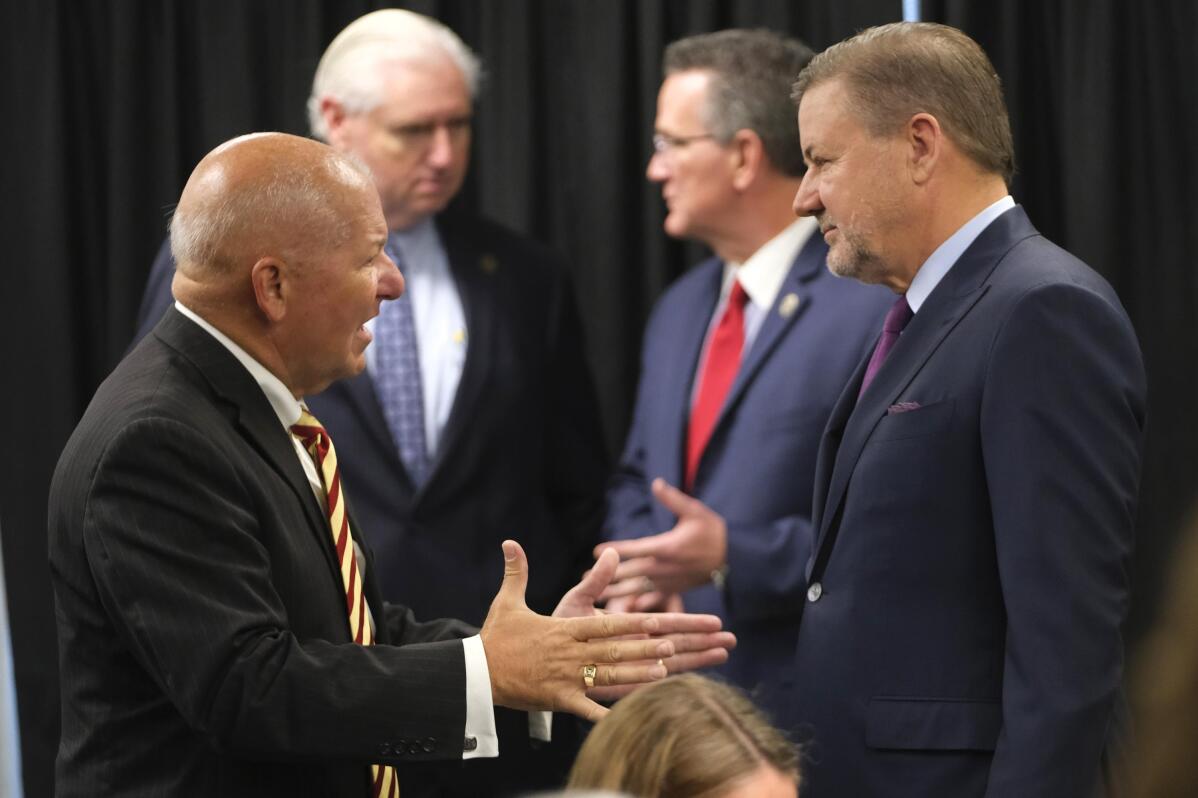 5 of 8

|
Former Oklahoma County DA David Prater, left, talks with Oklahoma Attorney General Gentner Drummond at the Oklahoma Pardon and Parole Board clemency hearing for Richard Glossip, Wednesday, April 26, 2023. Oklahoma's top prosecutor and defense attorneys are both seeking another delay in the scheduled execution of death row inmate Glossip. (Doug Hoke/The Oklahoman via AP)
5 of 8
Former Oklahoma County DA David Prater, left, talks with Oklahoma Attorney General Gentner Drummond at the Oklahoma Pardon and Parole Board clemency hearing for Richard Glossip, Wednesday, April 26, 2023. Oklahoma's top prosecutor and defense attorneys are both seeking another delay in the scheduled execution of death row inmate Glossip. (Doug Hoke/The Oklahoman via AP)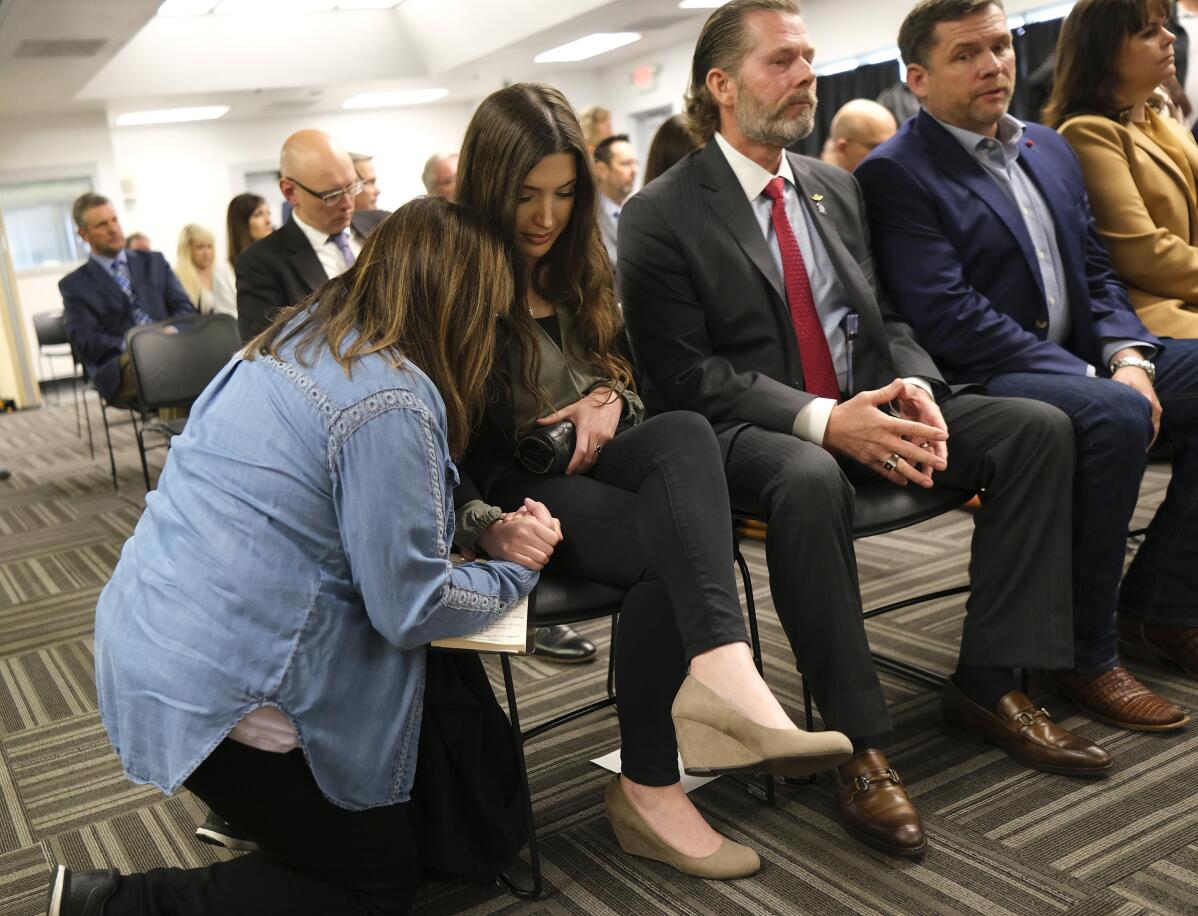 6 of 8

|
Sue Hosch comforts Lea Glossip, wife of Richard Glossip, after clemency was denied at the Oklahoma Pardon and Parole Board clemency hearing for Richard Glossip, Wednesday, April 26, 2023. Oklahoma's top prosecutor and defense attorneys are both seeking another delay in the scheduled execution of death row inmate Glossip. (Doug Hoke/The Oklahoman via AP)
6 of 8
Sue Hosch comforts Lea Glossip, wife of Richard Glossip, after clemency was denied at the Oklahoma Pardon and Parole Board clemency hearing for Richard Glossip, Wednesday, April 26, 2023. Oklahoma's top prosecutor and defense attorneys are both seeking another delay in the scheduled execution of death row inmate Glossip. (Doug Hoke/The Oklahoman via AP)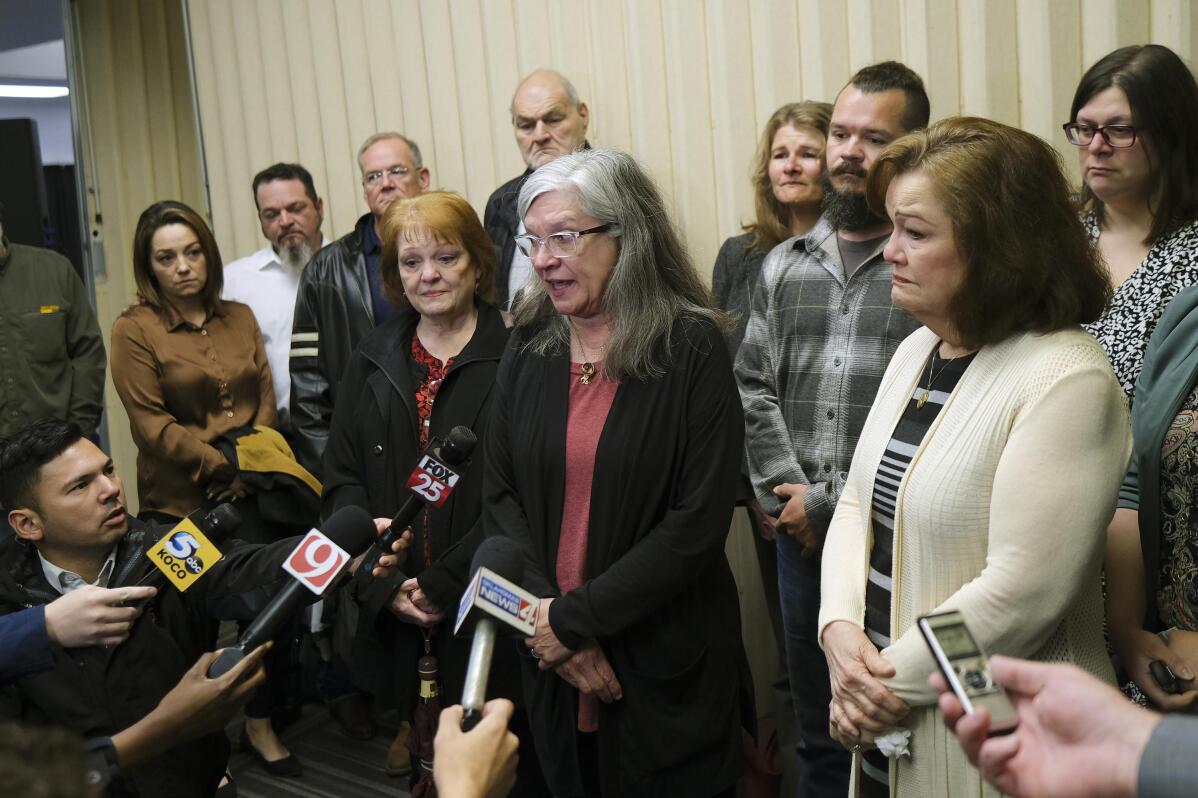 7 of 8

|
Donna Van Treese, widow of victim Barry Alan Van Treese, and other family members, speaks after clemency was deinied at the Oklahoma Pardon and Parole Board clemency hearing for Richard Glossip, Wednesday, April 26, 2023. Oklahoma's top prosecutor and defense attorneys are both seeking another delay in the scheduled execution of death row inmate Glossip. (Doug Hoke/The Oklahoman via AP)
7 of 8
Donna Van Treese, widow of victim Barry Alan Van Treese, and other family members, speaks after clemency was deinied at the Oklahoma Pardon and Parole Board clemency hearing for Richard Glossip, Wednesday, April 26, 2023. Oklahoma's top prosecutor and defense attorneys are both seeking another delay in the scheduled execution of death row inmate Glossip. (Doug Hoke/The Oklahoman via AP)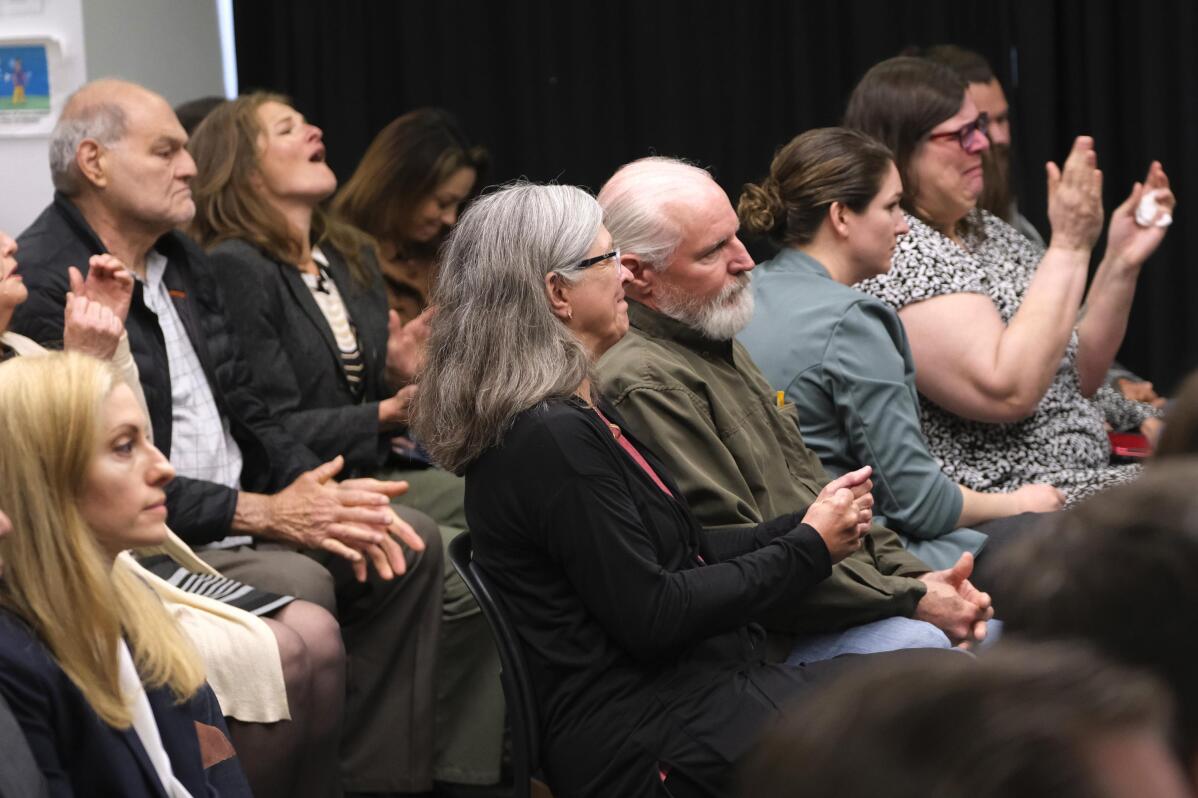 8 of 8

|
Donna Van Treese, widow of Barry Alan Van Treese, and other family members react as clemency is denied at the Oklahoma Pardon and Parole Board clemency hearing for Richard Glossip, Wednesday, April 26, 2023. Oklahoma's top prosecutor and defense attorneys are both seeking another delay in the scheduled execution of death row inmate Glossip. (Doug Hoke/The Oklahoman via AP)
8 of 8
Donna Van Treese, widow of Barry Alan Van Treese, and other family members react as clemency is denied at the Oklahoma Pardon and Parole Board clemency hearing for Richard Glossip, Wednesday, April 26, 2023. Oklahoma's top prosecutor and defense attorneys are both seeking another delay in the scheduled execution of death row inmate Glossip. (Doug Hoke/The Oklahoman via AP)
OKLAHOMA CITY (AP) — Oklahoma's attorney general asked the U.S. Supreme Court on Monday to grant death row inmate Richard Glossip a stay of execution, saying there were enough problems with Glossip's conviction that he deserves a new trial.
In an unusual move for a prosecutor, Republican Attorney General Gentner Drummond filed his motion agreeing with defense attorneys that Glossip deserves a stay.
Drummond said that while he doesn't believe Glossip is innocent, he didn't receive a fair trial. Specifically, Drummond said the key witness against Glossip lied on the stand about his psychiatric condition and his reason for taking the mood-stabilizing drug lithium.
When combined with other problems with the state's prosecution, including the destruction of evidence, the state believes "Glossip's trial was unfair and unreliable," Drummond wrote.
Glossip is scheduled to be executed May 18 for the 1997 murder-for-hire killing of Glossip's former boss, Barry Van Treese. Another man, Justin Sneed, admitted robbing and killing Van Treese after Glossip promised to pay him $10,000. Sneed received a life sentence in exchange for his testimony and was the key witness against Glossip.
Drummond has supported Glossip's efforts to get his conviction overturned and a new trial ordered.
Nevertheless, the Oklahoma Court of Criminal Appeals upheld Glossip's conviction, and last week the state's Pardon and Parole Board rejected his request for clemency. Those decisions paved the way for his execution to be carried out May 18.