Oklahoma AG: Glossip murder conviction should be vacated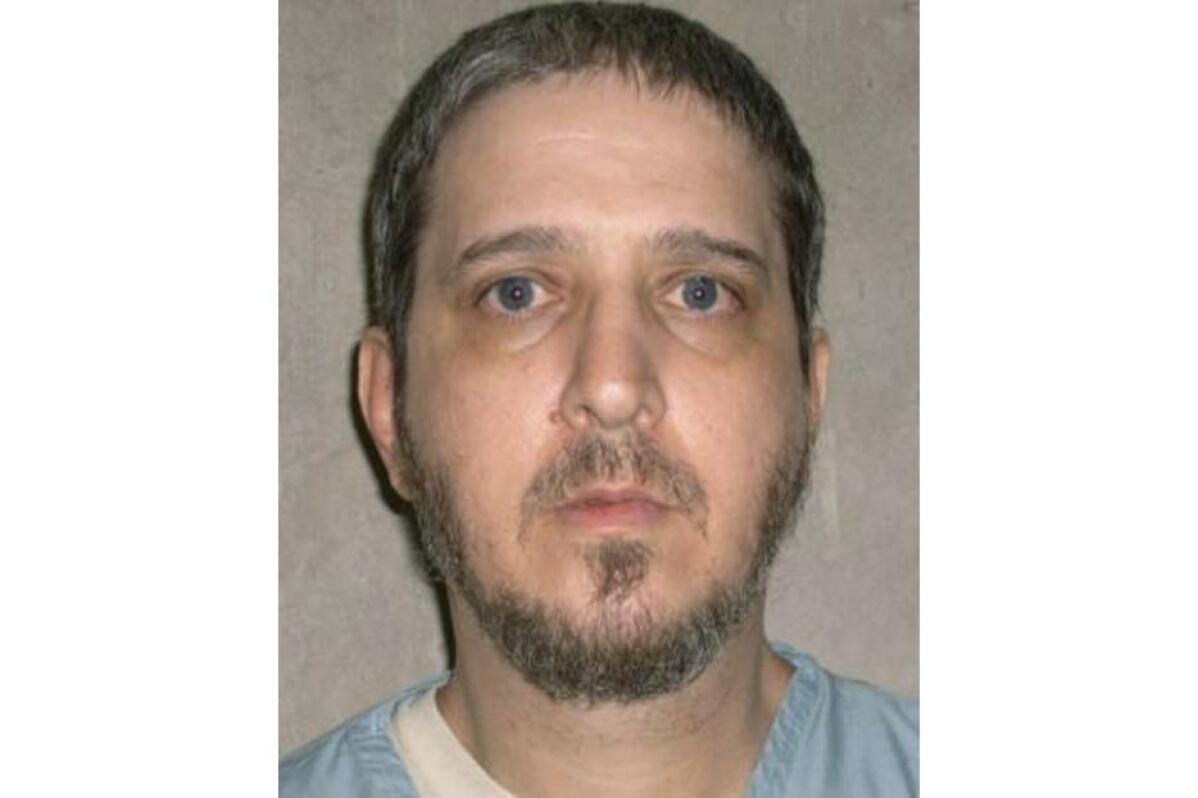 1 of 2

|
FILE - This undated file photo provided by the Oklahoma Department of Corrections shows death row inmate Richard Glossip. The conviction and death sentence for Oklahoma death row inmate Richard Glossip should be thrown out and a new trial ordered, Oklahoma's new Attorney General Gentner Drummond said Thursday, April 6, 2023. (AP Photo/Oklahoma Department of Corrections, File)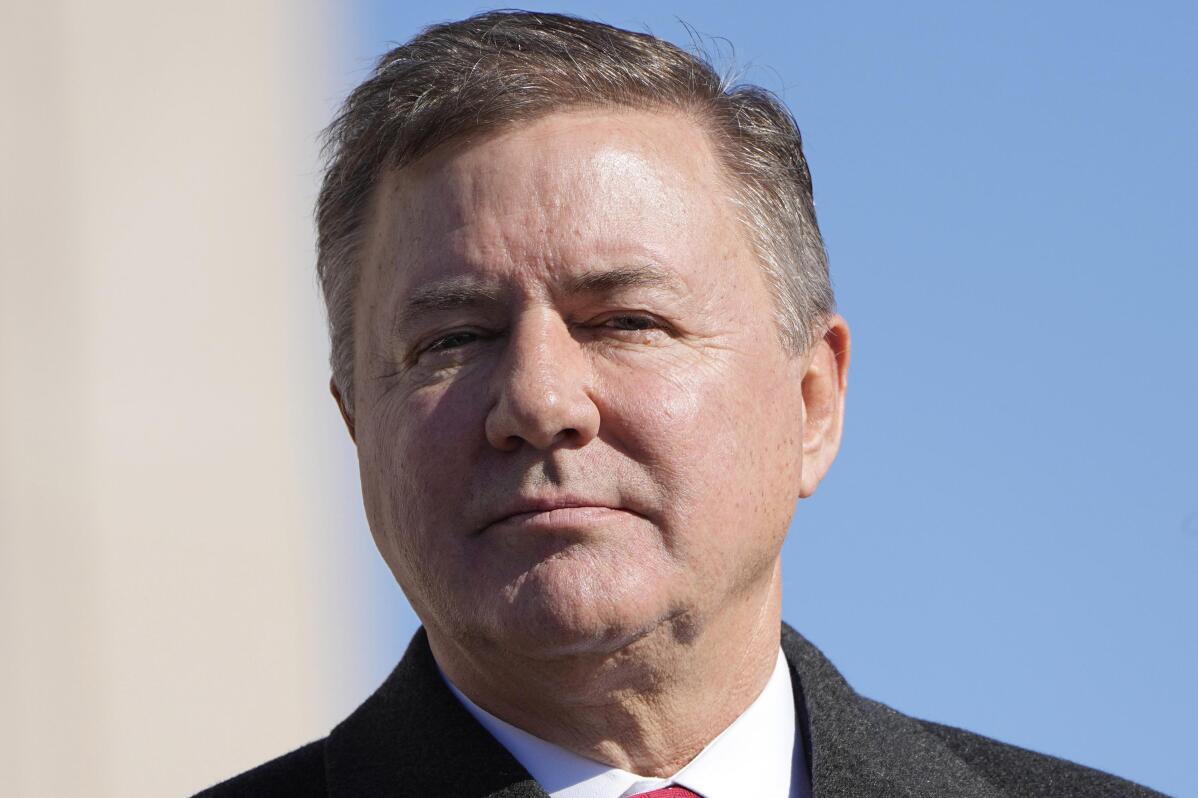 2 of 2

|
FILE - Oklahoma Attorney General Gentner Drummond stands during the playing of the national anthem at the inauguration ceremonies on Jan. 9, 2023, in Oklahoma City. Drummond said Thursday, April 6, 2023, that death row inmate Richard Glossip's first-degree murder conviction should be thrown out. (AP Photo/Sue Ogrocki, File)
Oklahoma AG: Glossip murder conviction should be vacated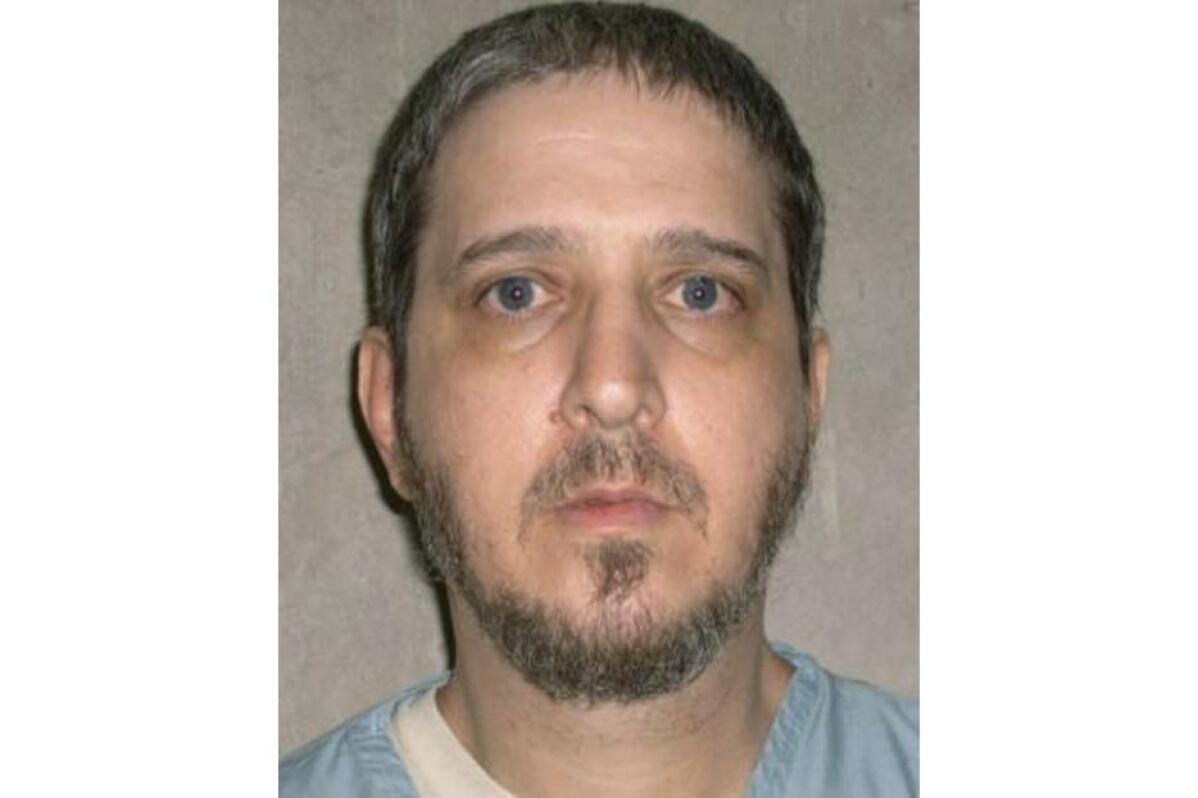 1 of 2

|
FILE - This undated file photo provided by the Oklahoma Department of Corrections shows death row inmate Richard Glossip. The conviction and death sentence for Oklahoma death row inmate Richard Glossip should be thrown out and a new trial ordered, Oklahoma's new Attorney General Gentner Drummond said Thursday, April 6, 2023. (AP Photo/Oklahoma Department of Corrections, File)
1 of 2
FILE - This undated file photo provided by the Oklahoma Department of Corrections shows death row inmate Richard Glossip. The conviction and death sentence for Oklahoma death row inmate Richard Glossip should be thrown out and a new trial ordered, Oklahoma's new Attorney General Gentner Drummond said Thursday, April 6, 2023. (AP Photo/Oklahoma Department of Corrections, File)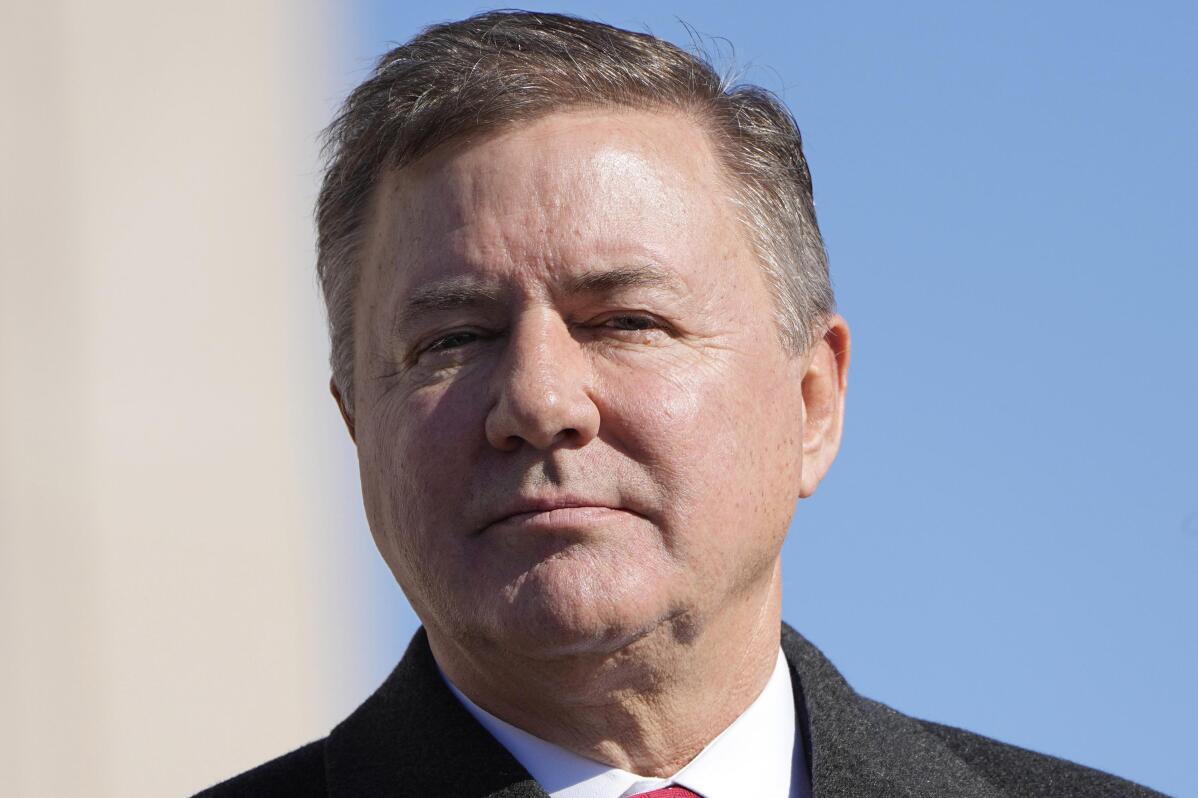 2 of 2

|
FILE - Oklahoma Attorney General Gentner Drummond stands during the playing of the national anthem at the inauguration ceremonies on Jan. 9, 2023, in Oklahoma City. Drummond said Thursday, April 6, 2023, that death row inmate Richard Glossip's first-degree murder conviction should be thrown out. (AP Photo/Sue Ogrocki, File)
2 of 2
FILE - Oklahoma Attorney General Gentner Drummond stands during the playing of the national anthem at the inauguration ceremonies on Jan. 9, 2023, in Oklahoma City. Drummond said Thursday, April 6, 2023, that death row inmate Richard Glossip's first-degree murder conviction should be thrown out. (AP Photo/Sue Ogrocki, File)
OKLAHOMA CITY (AP) — The conviction and death sentence for Oklahoma death row inmate Richard Glossip should be thrown out and a new trial ordered, the state's new attorney general said Thursday, as support has grown even among death penalty supporters who say Glossip is innocent.
In a filing with the Oklahoma Court of Criminal Appeals, Attorney General Gentner Drummond said that although the state is not suggesting Glossip is innocent, the key witness against Glossip lied to the jury about his psychiatric treatment and reasons for taking the mood-stabilizing drug lithium.
That information was only recently disclosed to Glossip's defense team after Drummond turned over a box of evidence, consisting largely of prosecutors' notes in the case, that Drummond's predecessor, John O'Connor, had previously designated as "work product."
"After thorough and serious deliberation, I have concluded that I cannot stand behind the murder conviction and death sentence of Richard Glossip," Drummond said in a statement. "This is not to say I believe he is innocent. However, it is critical that Oklahomans have absolute faith that the death penalty is administered fairly and with certainty. Considering everything I know about this case, I do not believe that justice is served by executing a man based on the testimony of a compromised witness."
Glossip, now 60, was convicted of the 1997 murder-for-hire killing of his boss, motel owner Barry Van Treese, at two separate trials based largely on the testimony of his co-defendant, Justin Sneed. Sneed admitted robbing and killing Van Treese, but claims he only did so after Glossip agreed to pay him $10,000. Sneed received a sentence of life in prison.
The Oklahoma Court of Criminal Appeals must decide whether to vacate Glossip's conviction and order a new trial. Glossip is scheduled to be executed on May 18.
Glossip's attorney Don Knight said in a statement that Drummond's filing states what he has long maintained, which is that Sneed, the state's key witness, is not credible.
"It is now clear that it would be unconscionable for the state to move forward with Mr. Glossip's execution when there is so much doubt surrounding his conviction," Knight said.
Drummond's motion comes on the same day he released the findings of an independent counsel's review of Glossip's case. That report, conducted by former District Attorney Rex Duncan, raised numerous concerns about his conviction, including uncertainty about whether an actual polygraph exam was administered to Glossip, evidence in the case that was destroyed and a failure by the state to disclose certain information to Glossip's attorneys.
"The state's murder case against Glossip was not particularly strong and would have been, in my view, weaker if full discovery had been provided," Duncan wrote. "Given the passage of 26 years, death of witnesses, destruction and loss of evidence, and 2023 evidentiary disclosures, it is, in my view, less tenable today."
A message left Thursday with Van Treese's family seeking comment was not immediately returned. Drummond said he acknowledges the pain the family must be going through.
"My heart truly goes out to the Van Treese family, who have been waiting decades for a final measure of justice," Drummond said.
Glossip's case attracted international attention after actress Susan Sarandon — who won an Academy Award for her portrayal of death penalty opponent Sister Helen Prejean's fight to save a man on Louisiana's death row in the 1995 movie "Dead Man Walking" — took up his cause in real life. Prejean herself has served as Glossip's spiritual adviser and frequently visited him in prison. His case also was featured in a 2017 documentary film titled "Killing Richard Glossip."
Republican state Rep. Kevin McDugle, a self-described death-penalty supporter, called on the Court of Criminal Appeals to grant a new trial last year, after he said an independent report produced by a Houston law firm suggested there were numerous problems with his conviction.
___
Follow Sean Murphy on Twitter: @apseanmurphy