Mental health issue arises as synagogue massacre trial nears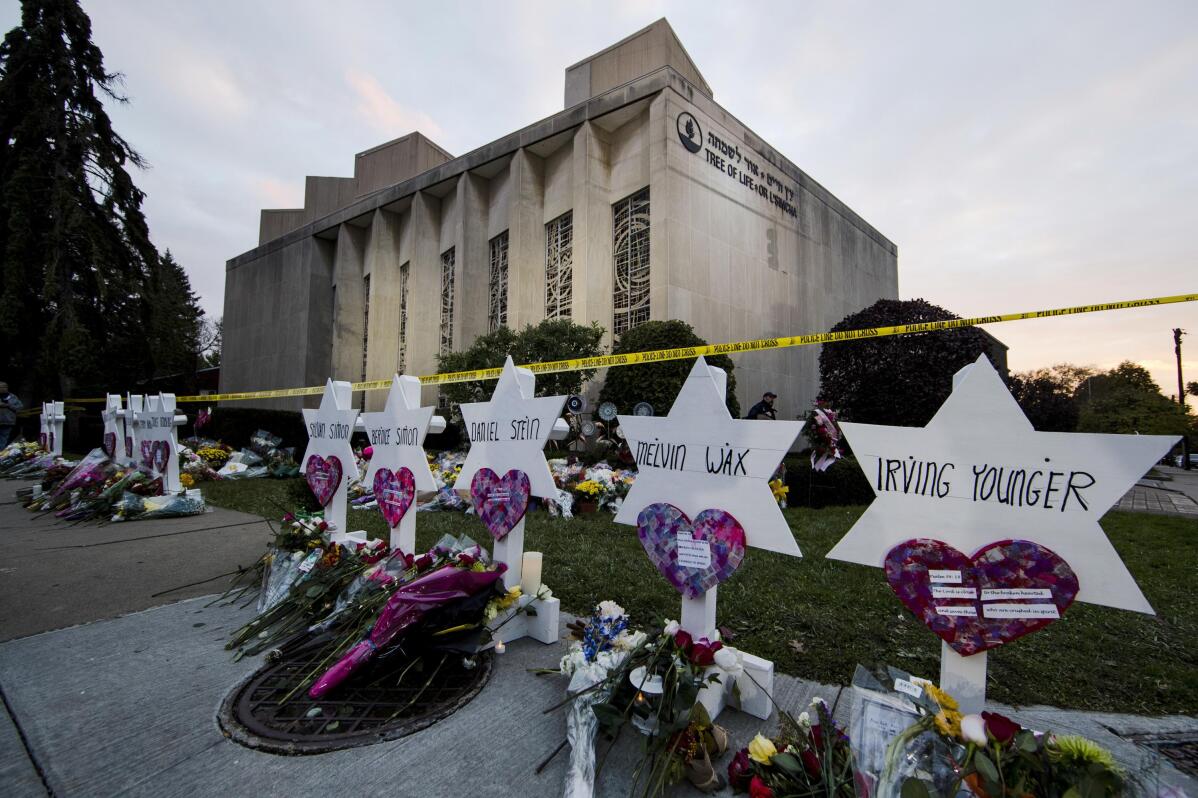 1 of 2

|
File - A makeshift memorial stands outside the Tree of Life Synagogue in the aftermath of a deadly shooting in Pittsburgh, Oct. 29, 2018. Robert Bowers, the man about to face trial for shooting to death congregants in the Pittsburgh synagogue more than four years ago, has schizophrenia and structural and functional brain impairments, his lawyers said Monday, March 20, 2023, in a public court filing. (AP Photo/Matt Rourke, File)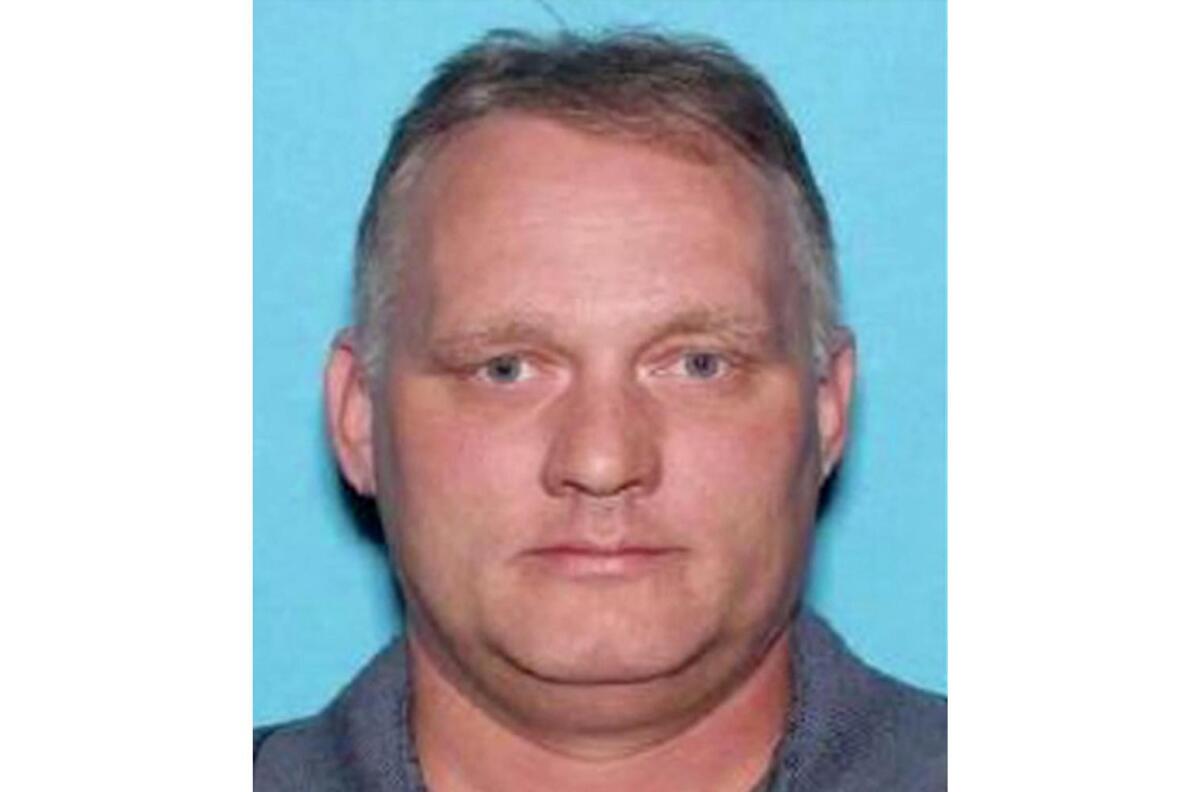 2 of 2

|
FILE - This undated Pennsylvania Department of Transportation photo shows Robert Bowers. Bowers, the man about to face trial for shooting to death congregants in a Pittsburgh synagogue more than four years ago, has schizophrenia and structural and functional brain impairments, his lawyers said Monday, March 20, 2023, in a public court filing. (Pennsylvania Department of Transportation via AP, File)
Mental health issue arises as synagogue massacre trial nears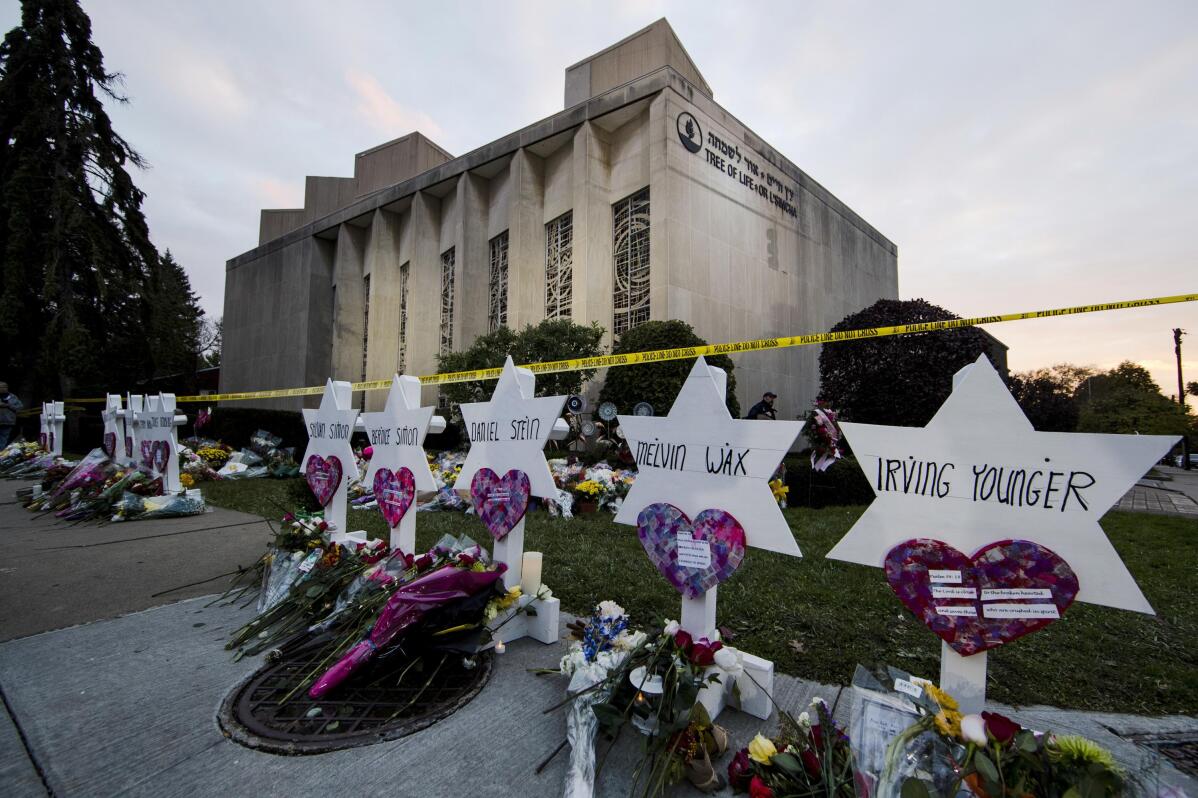 1 of 2

|
File - A makeshift memorial stands outside the Tree of Life Synagogue in the aftermath of a deadly shooting in Pittsburgh, Oct. 29, 2018. Robert Bowers, the man about to face trial for shooting to death congregants in the Pittsburgh synagogue more than four years ago, has schizophrenia and structural and functional brain impairments, his lawyers said Monday, March 20, 2023, in a public court filing. (AP Photo/Matt Rourke, File)
1 of 2
File - A makeshift memorial stands outside the Tree of Life Synagogue in the aftermath of a deadly shooting in Pittsburgh, Oct. 29, 2018. Robert Bowers, the man about to face trial for shooting to death congregants in the Pittsburgh synagogue more than four years ago, has schizophrenia and structural and functional brain impairments, his lawyers said Monday, March 20, 2023, in a public court filing. (AP Photo/Matt Rourke, File)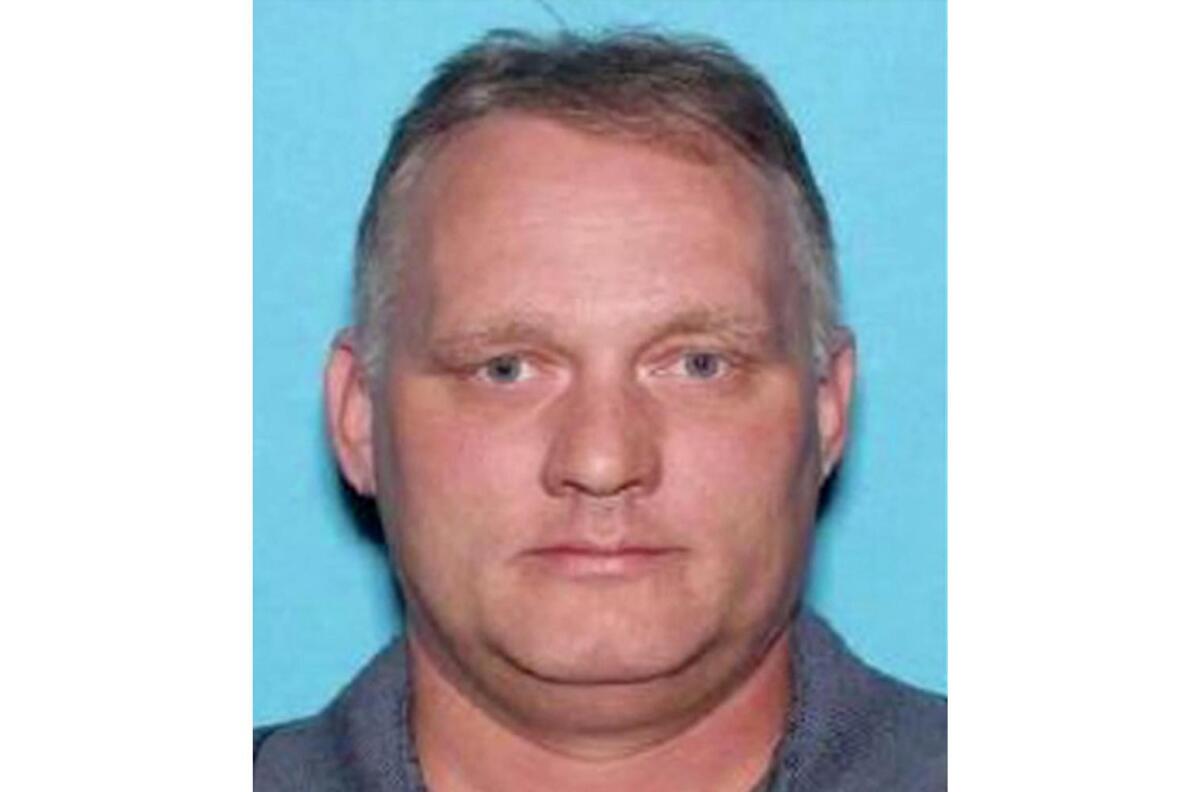 2 of 2

|
FILE - This undated Pennsylvania Department of Transportation photo shows Robert Bowers. Bowers, the man about to face trial for shooting to death congregants in a Pittsburgh synagogue more than four years ago, has schizophrenia and structural and functional brain impairments, his lawyers said Monday, March 20, 2023, in a public court filing. (Pennsylvania Department of Transportation via AP, File)
2 of 2
FILE - This undated Pennsylvania Department of Transportation photo shows Robert Bowers. Bowers, the man about to face trial for shooting to death congregants in a Pittsburgh synagogue more than four years ago, has schizophrenia and structural and functional brain impairments, his lawyers said Monday, March 20, 2023, in a public court filing. (Pennsylvania Department of Transportation via AP, File)
A former truck driver about to face trial for a shooting massacre at a Pittsburgh synagogue more than four years ago has schizophrenia and structural and functional brain impairments, his lawyers argued in a public court filing this week.
Lawyers for Robert Bowers told a federal judge they were concerned a prosecution proposal to have their own psychiatric experts examine or evaluate him would be a "broad-ranging, invasive, and constitutionally problematic investigation" into his "life, mind, and body."
The defense said prosecutors should be limited to looking for evidence that would dispute defense assertions and argued they should not be allowed to investigate every possible aspect of his mental health. A message seeking further comment was left with defense attorneys, and the U.S. attorney's office in Pittsburgh declined to comment.
Jury selection is scheduled to begin next month in Bowers' trial for shooting to death 11 people and wounding seven others at the Tree of Life synagogue in the nation's most deadly attack on Jewish people. Bowers has offered to plead guilty in return for a life sentence, but prosecutors are seeking the death penalty.
On Monday, they told the U.S. District Judge Robert Colville in a footnote that federal prosecutors had told them a request to withdraw the death penalty had been denied. "It is unclear whether this decision was made by members of the Department of Justice's Capital Review Committee or the Attorney General," Bowers' lawyers wrote.
They said the judge should narrow the scope of any prosecution testing, arguing Bowers' own lawyers subjected him to "numerous objective test measures," and there's no medical or legal justification to repeat them. They also want any prosecution testing to be delayed "unless and until" Bowers is convicted of a crime that could carry the death penalty.
The defense wrote prosecutors in February to say they plan to introduce evidence that Bowers has schizophrenia, epilepsy and brain impairments, findings they say are supported by neuropsychological testing and brain imaging. In the new filing, his lawyers told Colville that prosecutors want to have him examined over several days by a psychiatrist, a neuropsychiatrist and a neurologist.
Bowers, a Baldwin resident, has pleaded not guilty. After the attack, he traded gunfire with officers and was shot three times before being taken into police custody.
Investigators say he posted on social media about a false conspiracy theory that the Holocaust was a hoax and expressed contempt for a nonprofit Jewish group that aids refugees.