Brown sworn in as Maryland's first Black attorney general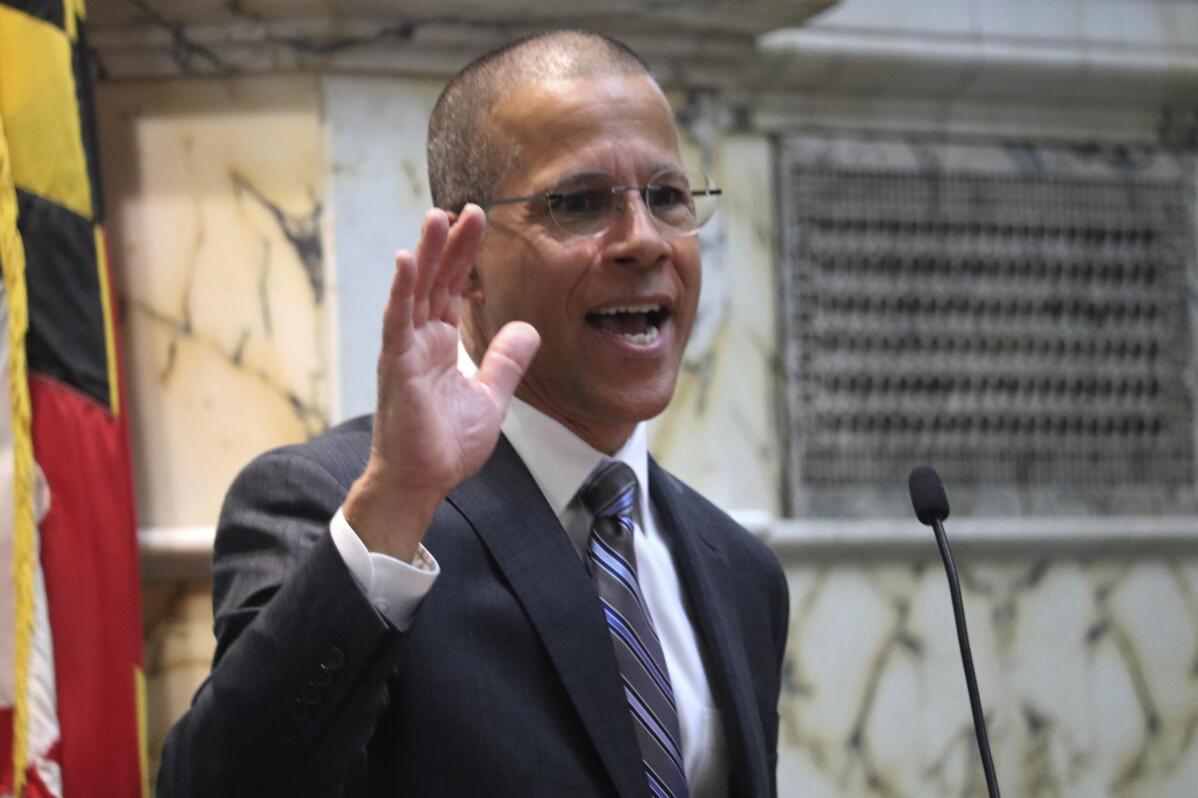 1 of 2

|
Maryland Attorney General Anthony Brown waves to an audience of legislators in the House of Delegates after he is sworn into office as the state's first Black attorney general on Tuesday, Jan. 3, 2023 in Annapolis, Md. (AP Photo/Brian Witte)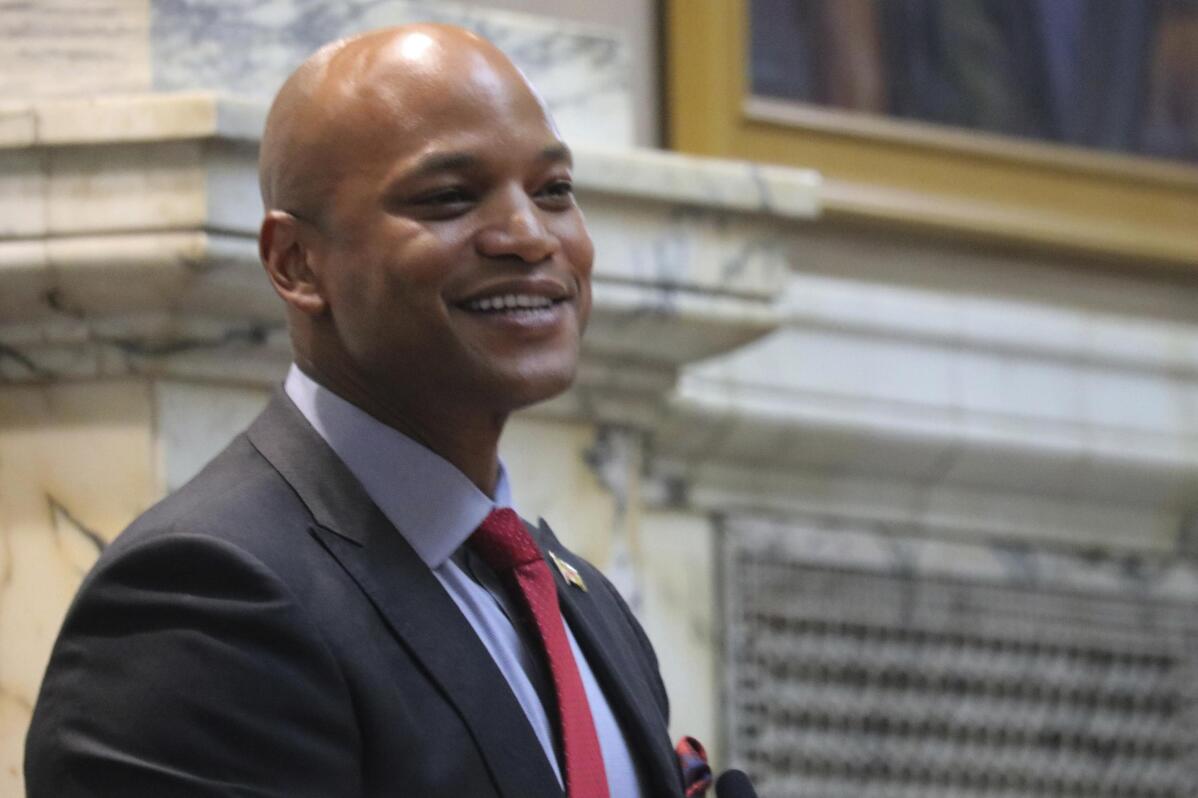 2 of 2

|
Maryland Gov.-elect Wes Moore introduces Attorney General Anthony Brown to make remarks after Brown was sworn in on Tuesday, Jan. 3, 2023 in Annapolis, Md. (AP Photo/Brian Witte
Brown sworn in as Maryland's first Black attorney general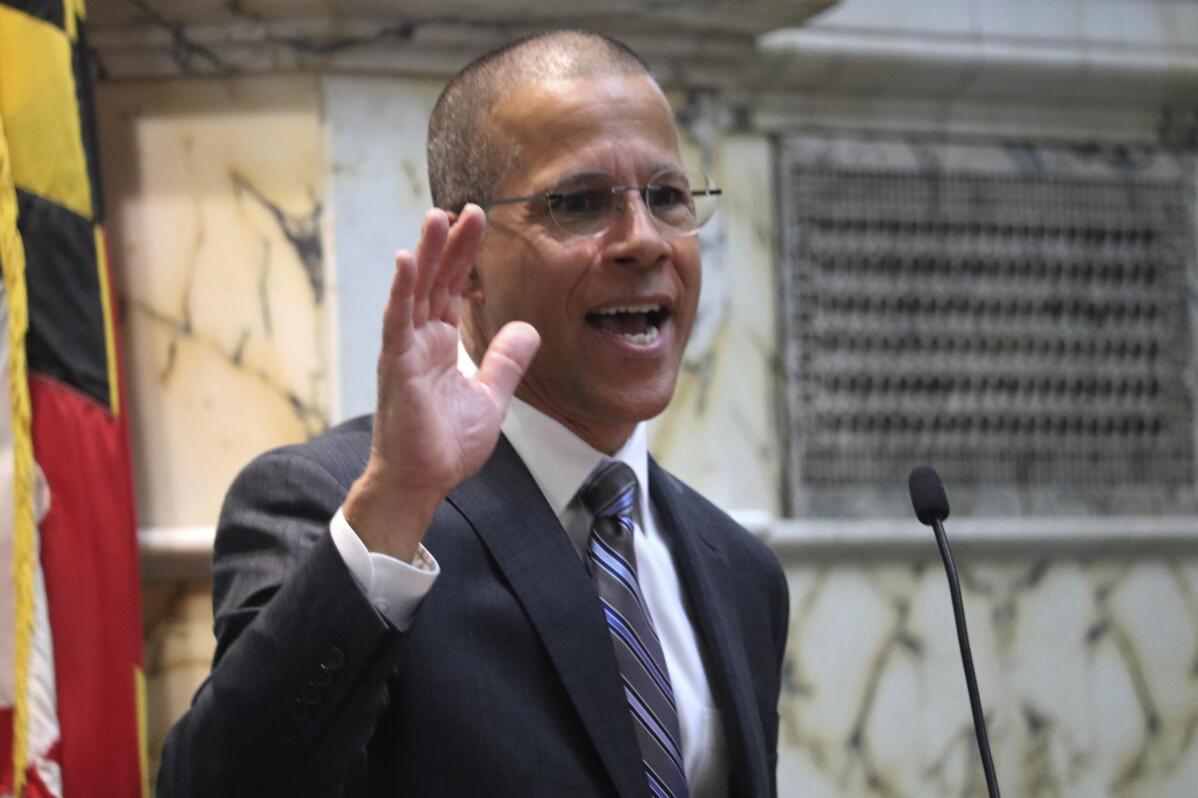 1 of 2

|
Maryland Attorney General Anthony Brown waves to an audience of legislators in the House of Delegates after he is sworn into office as the state's first Black attorney general on Tuesday, Jan. 3, 2023 in Annapolis, Md. (AP Photo/Brian Witte)
1 of 2
Maryland Attorney General Anthony Brown waves to an audience of legislators in the House of Delegates after he is sworn into office as the state's first Black attorney general on Tuesday, Jan. 3, 2023 in Annapolis, Md. (AP Photo/Brian Witte)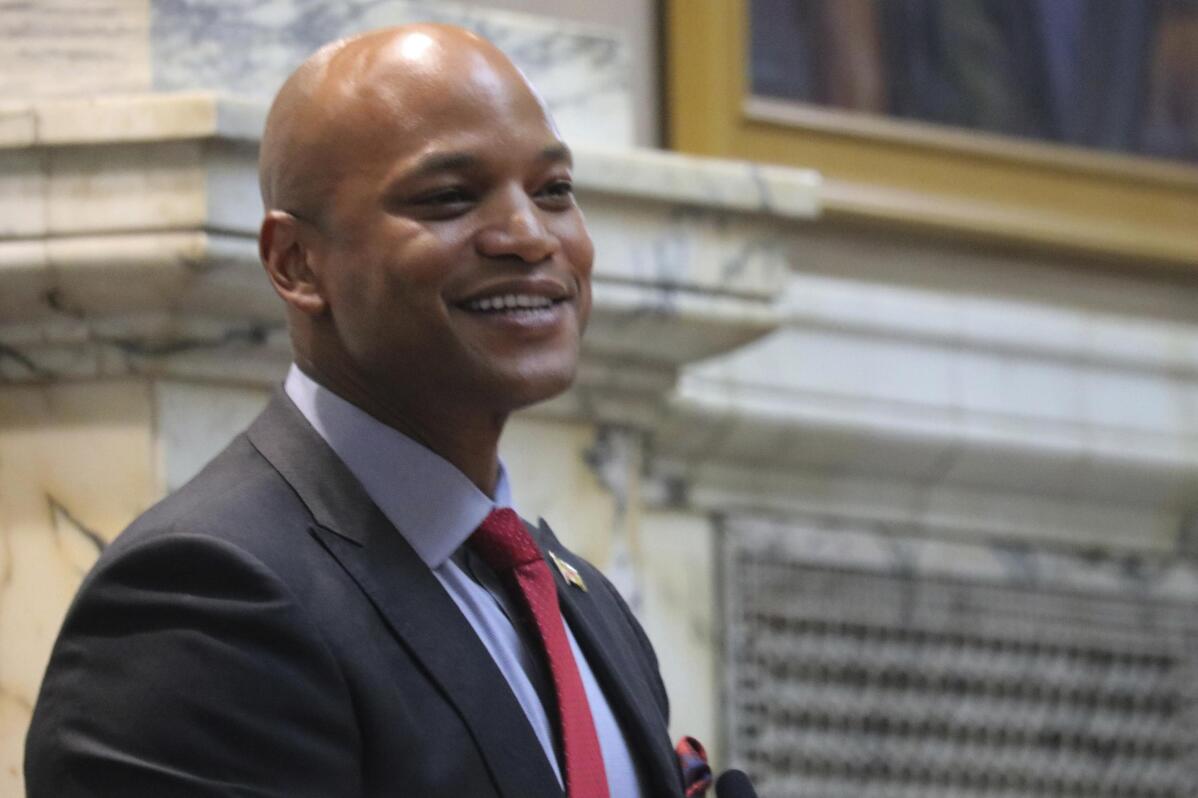 2 of 2

|
Maryland Gov.-elect Wes Moore introduces Attorney General Anthony Brown to make remarks after Brown was sworn in on Tuesday, Jan. 3, 2023 in Annapolis, Md. (AP Photo/Brian Witte
2 of 2
Maryland Gov.-elect Wes Moore introduces Attorney General Anthony Brown to make remarks after Brown was sworn in on Tuesday, Jan. 3, 2023 in Annapolis, Md. (AP Photo/Brian Witte
ANNAPOLIS, Md. (AP) — Anthony Brown was sworn in as Maryland's first Black attorney general Tuesday, pledging to work to increase equity and dismantle barriers to opportunities for all of the state's citizens.
Brown — a Democrat who is a former congressman, lieutenant governor and state legislator — noted the historic nature of his victory in November, as well as the historic election of Gov.-elect Wes Moore, a Democrat who introduced Brown after the attorney general was sworn in by Gov. Larry Hogan, a term-limited Republican. Moore is the state's first Black candidate elected governor.
"Governor-elect Moore, your election is historic in both the state and for the nation, and I look forward to serving with you, alongside you, as we dismantle the barriers (to) opportunities presented to far too many Marylanders," Brown said in a crowded House of Delegates chamber in the Maryland State House.
Moore's inauguration is scheduled for Jan. 18.
Brown noted that Maryland is one of the most diverse states in the country, but still had work to do to increase equity and justice.
"Maryland reflects where America is going," Brown said. "So, what deeply troubles me is the racial and ethnic disparities and inequities that still exist in Maryland, motivated by bias and even overt discrimination, in housing, in the marketplace, in the workplace, and in opportunities."
Brown said he will be asking the governor and the General Assembly for the statutory authority and the necessary resources to enforce federal and state civil rights laws.
The new attorney general said he will focus on public safety. He said he would build on partnerships with state's attorneys and the U.S. attorney, to leverage federal, state and local assets.
Brown also said he would continue police reform efforts. He noted that the General Assembly already passed legislation requiring his office to independently investigate all police-involved deaths. Under current law, the attorney general's office forwards its findings to state's attorneys, who decide whether to bring charges.
"The next logical step is to consider independent prosecutorial authority," Brown said.
Senate President Bill Ferguson, a Baltimore Democrat, said Maryland "is ushering in a new era — a new era of representation, a new era of justice, a new era of perspective, a new era of hope."
Brown enters office as high-profile cases that began under his predecessor, Brian Frosh, continue. For example, a Baltimore judge has yet to rule on whether to make public a 463-page report on an investigation that identified 158 clergy members in the Archdiocese of Baltimore who have been accused of sexually and physically abusing more than 600 victims over the past 80 years. Court permission is required because the report contains information from grand jury subpoenas.
In October, Frosh also announced that the state will review about 100 autopsies of people who died in police custody involving physical restraint because of concerns about the state's former medical examiner's testimony in the death of George Floyd in Minnesota.
Hogan, who defeated Brown in Maryland's 2014 governor's race, noted how gracious Brown was after the election, when the two of them greeted members of the General Assembly together eight years ago in January of 2015.
"I think it speaks to the high character and commitment to service that has defined your career," Hogan said. "It also reflects the spirit of bipartisanship that we have successfully upheld here in Maryland, which is in stark contrast with the toxic politics in Washington, and you are now hopefully escaping it forever."