Pope urges Sudan's warring sides to lay down arms as new cease-fire looms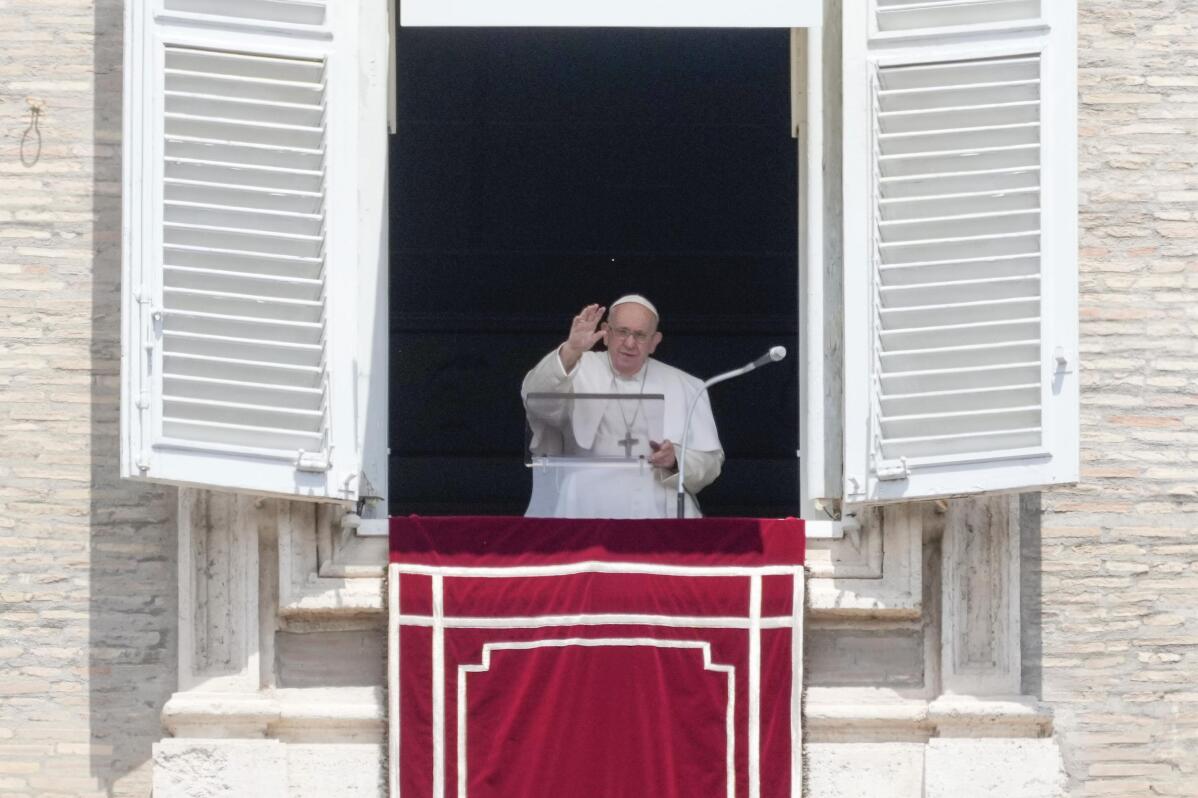 1 of 2

|
Pope Francis delivers the Regina Coeli noon prayer in St. Peter's Square at the Vatican, Sunday, May 21, 2023. (AP Photo/Gregorio Borgia)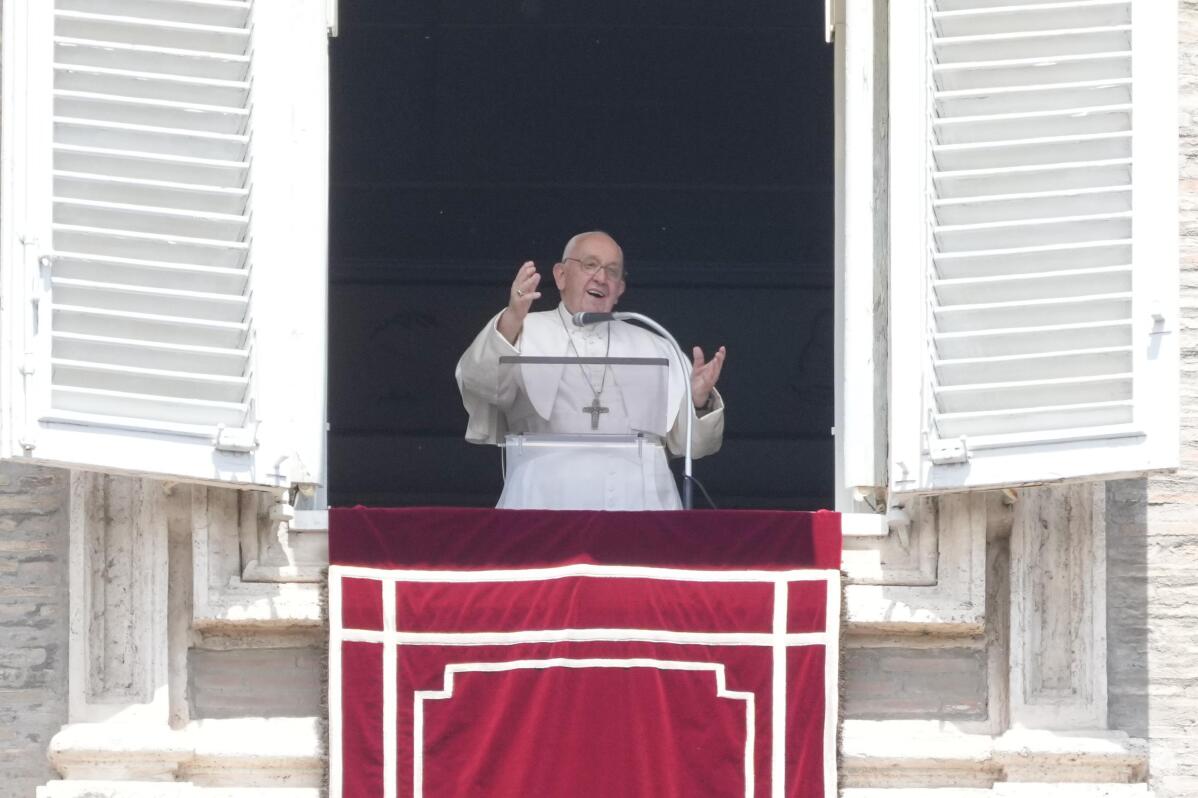 2 of 2

|
Pope Francis delivers the Regina Coeli noon prayer in St. Peter's Square at the Vatican, Sunday, May 21, 2023. (AP Photo/Gregorio Borgia)
Pope urges Sudan's warring sides to lay down arms as new cease-fire looms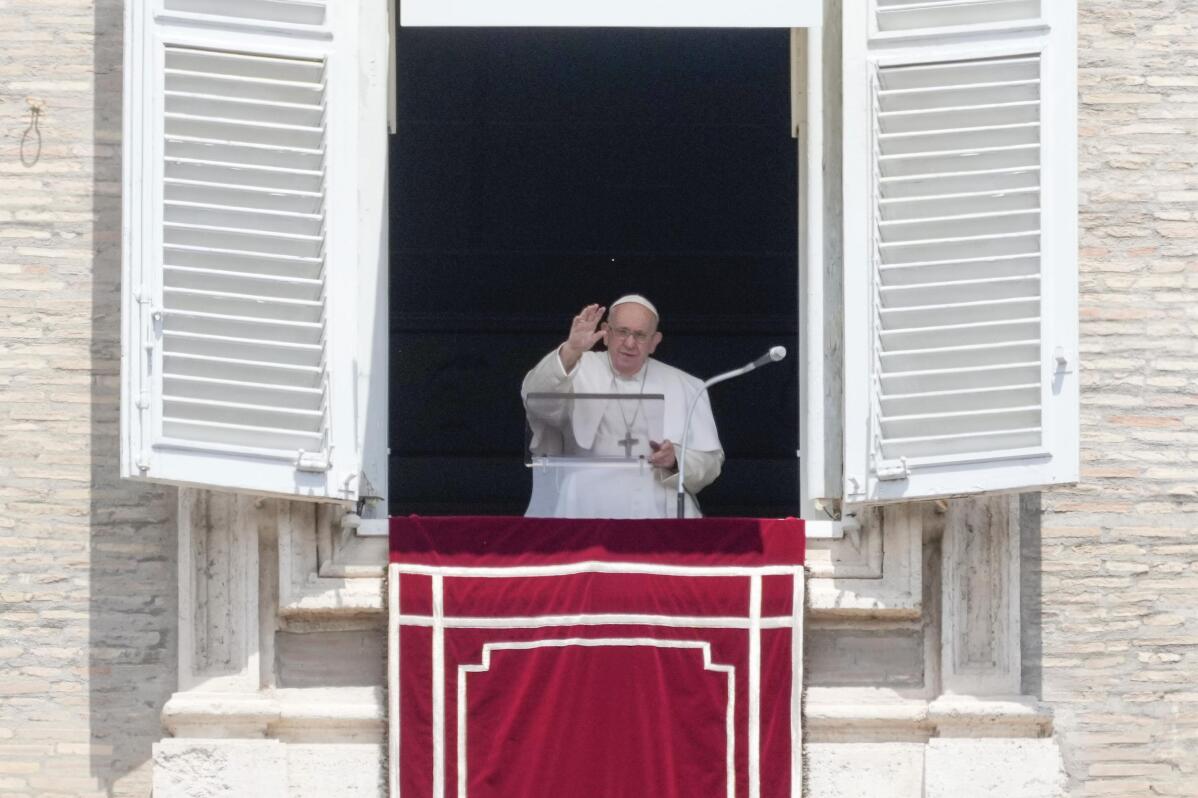 1 of 2

|
Pope Francis delivers the Regina Coeli noon prayer in St. Peter's Square at the Vatican, Sunday, May 21, 2023. (AP Photo/Gregorio Borgia)
1 of 2
Pope Francis delivers the Regina Coeli noon prayer in St. Peter's Square at the Vatican, Sunday, May 21, 2023. (AP Photo/Gregorio Borgia)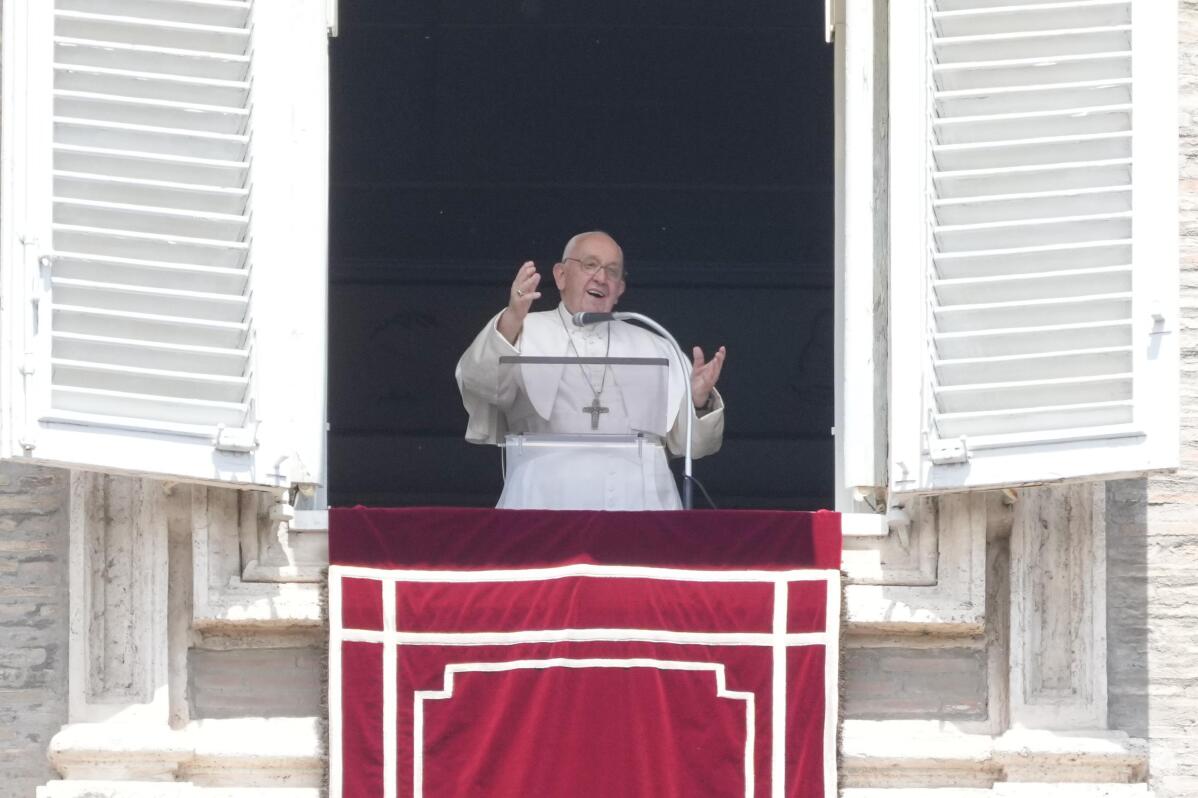 2 of 2

|
Pope Francis delivers the Regina Coeli noon prayer in St. Peter's Square at the Vatican, Sunday, May 21, 2023. (AP Photo/Gregorio Borgia)
2 of 2
Pope Francis delivers the Regina Coeli noon prayer in St. Peter's Square at the Vatican, Sunday, May 21, 2023. (AP Photo/Gregorio Borgia)
CAIRO (AP) — Pope Francis on Sunday called on Sudan's warring forces to lay down their arms, expressing dismay about the ongoing fighting and worsening humanitarian situation in the African country.
The pope's call comes a day after the Sudanese army and the paramilitary Rapid Support Forces agreed to a seven-day cease-fire due to take effect Monday evening. There have been numerous shorter cease-fire deals since the conflict began on Apr. 15, and all have foundered.
"It's sad that a month after the explosion of violence in Sudan, the situation continues to be grave,'' he told the faithful who'd gathered in St. Peter's Square for his weekly appearance.
For over a month, the Sudanese army, led by Gen. Abdel Fattah Burhan, and the RSF, commanded by Mohamed Hamdan Dagalo, have been locked in a violent power struggle that has killed more than 800 civilians, the Sudan Doctor's Union said.
"Please, let's not get used to conflicts and violence, and let's not get used to war, please," Pope Francis said during his appeal.
According to a joint statement issued by the U.S. and Saudi Arabia — the brokers of Saturday's deal — the upcoming truce hopes to facilitate the "delivery of emergency humanitarian assistance and restoration of essential services." The cease-fire could be extended if both sides agree.
Unlike the previous cease-fires, the week-long truce will be backed up by a "U.S.-Saudi and international-supported cease-fire monitoring mechanism," the statement said. Few further details about the function or role of the mechanism were provided.
Over the past month, law and order and basic services have broken down across much of the country. In Khartoum, several districts are without electricity and running water. Looting is widespread.
The U.N. and rights organizations have accused both sides of human rights abuses, calling out the army for bombing residential areas and hospitals, and condemning RSF troops for attacking civilians and turning residential homes into operational bases.
The violence has been most acute in the capital, Khartoum, and the western region of Darfur. Ongoing fighting that flared up Thursday between the army and the RSF in South Darfur's regional capital of Nyala has killed at least 25 civilians, the Darfur Bar Association said, a legal group focusing on human rights.
Last weekend, more than 280 civilians were killed when RSF and other affiliated militias stormed the city of Geneina, also in the Darfur region, and clashed with armed residents, the Sudan Doctors Union said.
___
Associated Press writer Frances D'Emilio contributed to this report from Rome.