US Rep. Dan Bishop announces a run for North Carolina attorney general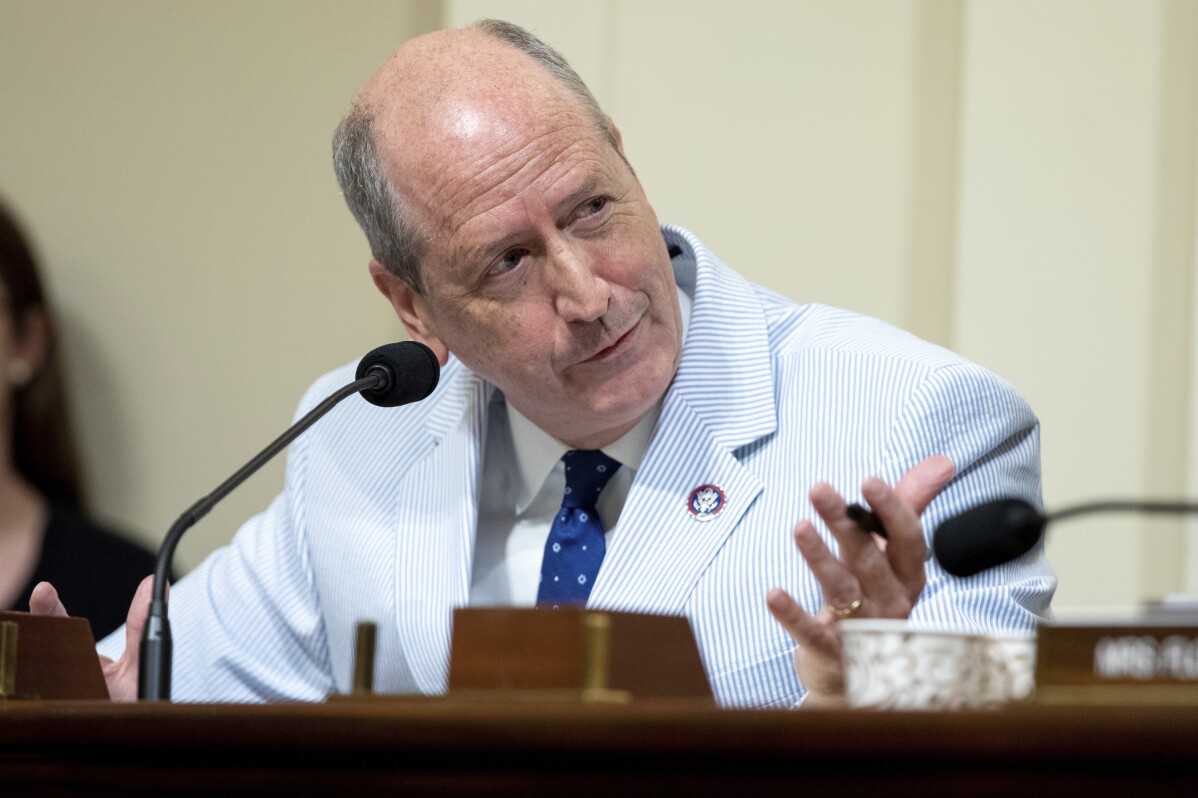 1 of 2

|
CORRECTS PARTY AFFILIATION TO REPUBLICAN, NOT DEMOCRAT - FILE - U.S. Rep. Dan Bishop, R-N.C., speaks during a House committee on Homeland Security hearing addressing threats to election security at the Capitol, July 20, 2022, in Washington. Bishop announced on Thursday, Aug. 3, 2023, that he would run for North Carolina attorney general in 2024 rather than seek to remain in Congress, where he's become a conservative foil to House Speaker Kevin McCarthy. (AP Photo/Amanda Andrade-Rhoades, File)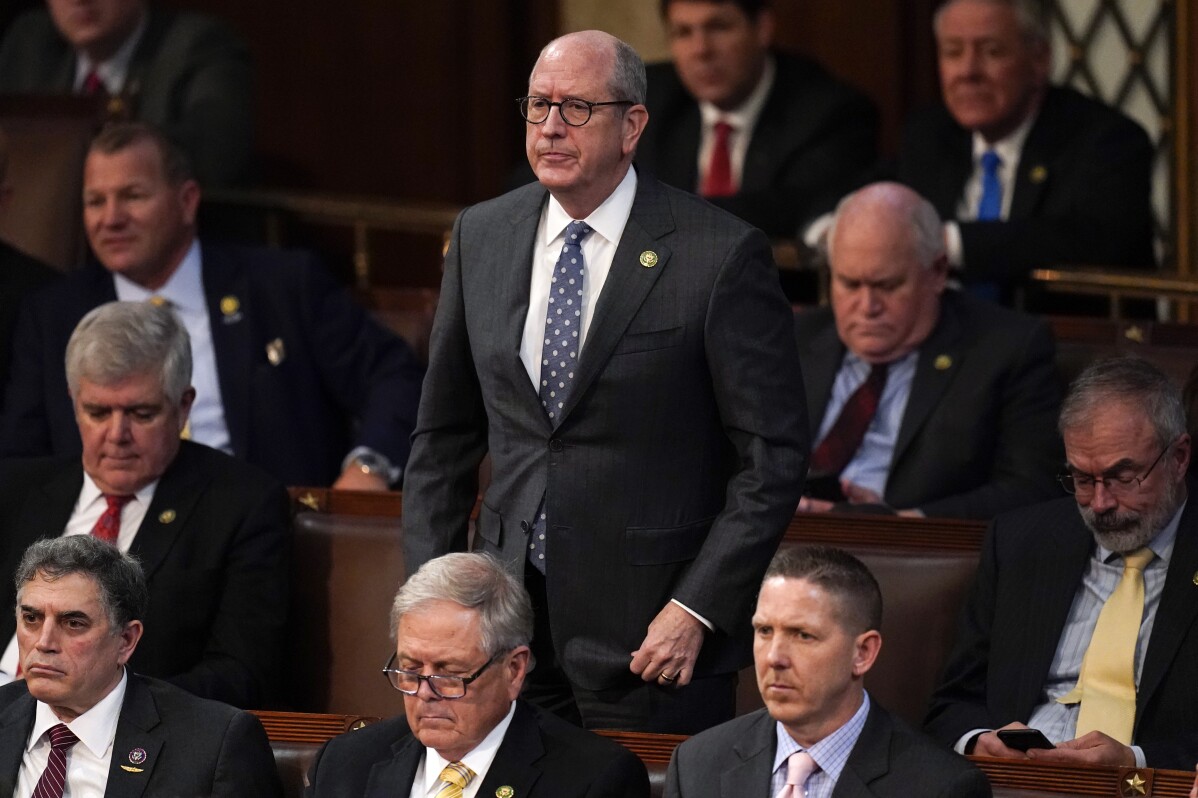 2 of 2

|
FILE - U.S. Rep. Dan Bishop, R-N.C., votes for Rep. Byron Donalds, R-Fla., in the House chamber as the House meets for a second day to elect a speaker and convene the 118th Congress, Jan. 4, 2023, in Washington. Bishop announced on Thursday, Aug. 3, that he would run for North Carolina attorney general in 2024 rather than seek to remain in Congress, where he's become a conservative foil to House Speaker Kevin McCarthy. (AP Photo/Alex Brandon, File)
US Rep. Dan Bishop announces a run for North Carolina attorney general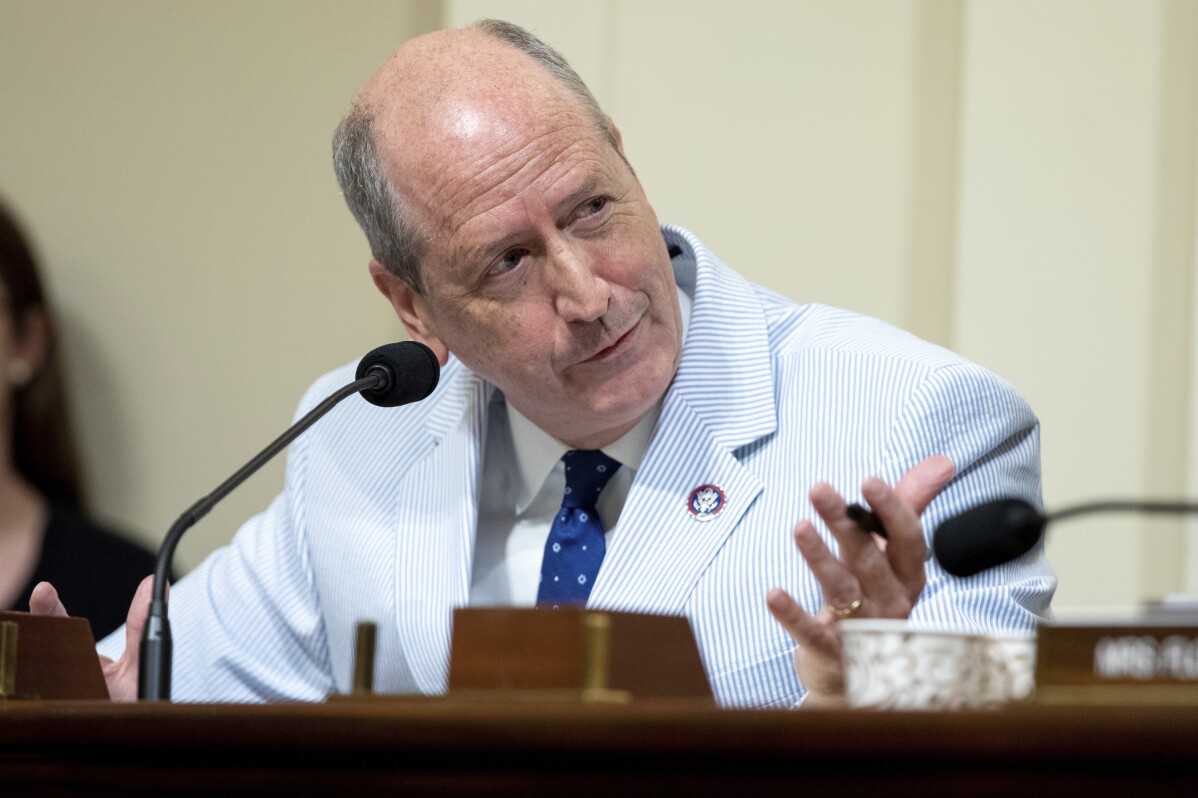 1 of 2

|
CORRECTS PARTY AFFILIATION TO REPUBLICAN, NOT DEMOCRAT - FILE - U.S. Rep. Dan Bishop, R-N.C., speaks during a House committee on Homeland Security hearing addressing threats to election security at the Capitol, July 20, 2022, in Washington. Bishop announced on Thursday, Aug. 3, 2023, that he would run for North Carolina attorney general in 2024 rather than seek to remain in Congress, where he's become a conservative foil to House Speaker Kevin McCarthy. (AP Photo/Amanda Andrade-Rhoades, File)
1 of 2
CORRECTS PARTY AFFILIATION TO REPUBLICAN, NOT DEMOCRAT - FILE - U.S. Rep. Dan Bishop, R-N.C., speaks during a House committee on Homeland Security hearing addressing threats to election security at the Capitol, July 20, 2022, in Washington. Bishop announced on Thursday, Aug. 3, 2023, that he would run for North Carolina attorney general in 2024 rather than seek to remain in Congress, where he's become a conservative foil to House Speaker Kevin McCarthy. (AP Photo/Amanda Andrade-Rhoades, File)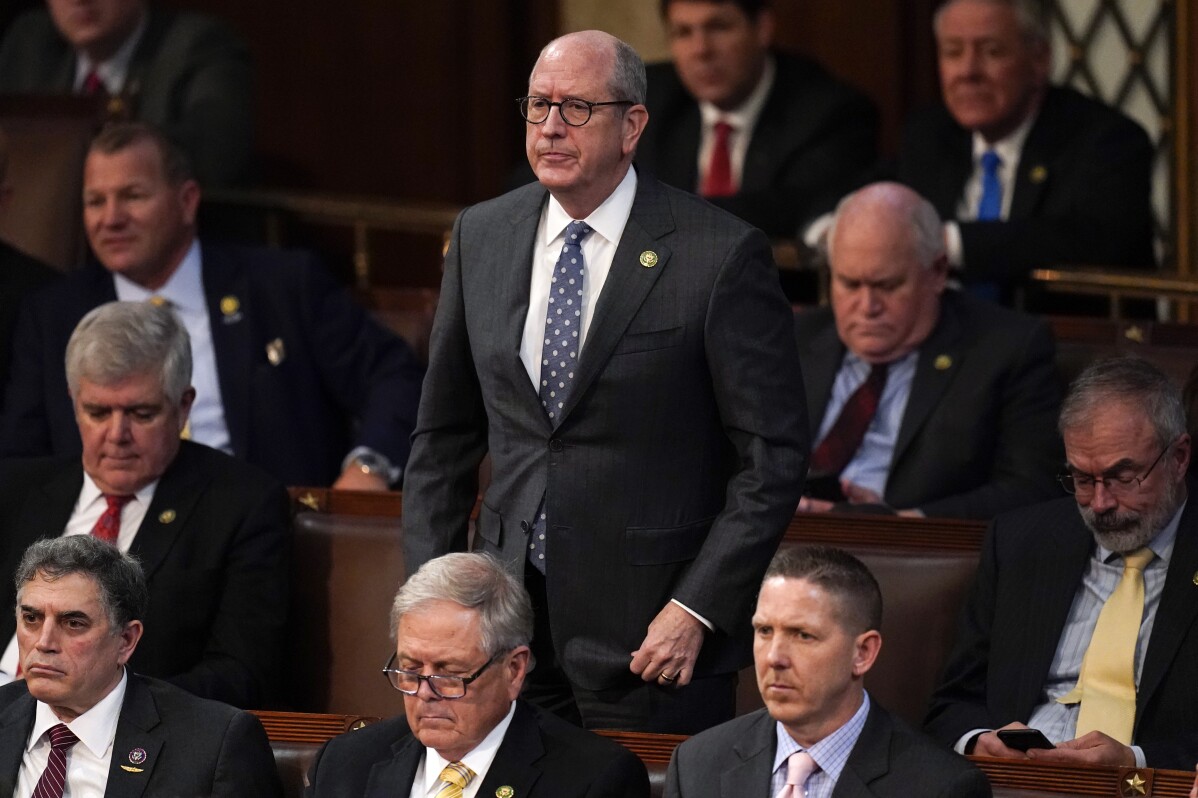 2 of 2

|
FILE - U.S. Rep. Dan Bishop, R-N.C., votes for Rep. Byron Donalds, R-Fla., in the House chamber as the House meets for a second day to elect a speaker and convene the 118th Congress, Jan. 4, 2023, in Washington. Bishop announced on Thursday, Aug. 3, that he would run for North Carolina attorney general in 2024 rather than seek to remain in Congress, where he's become a conservative foil to House Speaker Kevin McCarthy. (AP Photo/Alex Brandon, File)
2 of 2
FILE - U.S. Rep. Dan Bishop, R-N.C., votes for Rep. Byron Donalds, R-Fla., in the House chamber as the House meets for a second day to elect a speaker and convene the 118th Congress, Jan. 4, 2023, in Washington. Bishop announced on Thursday, Aug. 3, that he would run for North Carolina attorney general in 2024 rather than seek to remain in Congress, where he's become a conservative foil to House Speaker Kevin McCarthy. (AP Photo/Alex Brandon, File)
RALEIGH, N.C. (AP) — North Carolina Rep. Dan Bishop, a vocal member of the Freedom Caucus that's become a foil to House Speaker Kevin McCarthy, announced on Thursday that he would run for state attorney general next year rather than seek to remain in Congress.
The Republican lawyer revealed his decision in a radio interview in his hometown of Charlotte.
Bishop joined Congress in 2019 by narrowly winning a special election, after raising his profile in state politics as a chief sponsor of the controversial 2016 "bathroom bill." A former county commissioner and state legislator, Bishop said he misses practicing law more regularly, and sees the post as a way to counter an encroaching federal government and to buttress law enforcement during a time of increasing violence.
"Over the course of many months we've decided this is the right thing for me to do, to come back to North Carolina," Bishop told WBT radio, referencing his wife. "I think there's an opportunity to use the influence of that office to restore law and order to our cities."
Any run for attorney general is challenging during a presidential election year in the closely-divided state. Bishop said a Republican hasn't been elected to the post in more than 125 years.
There's a potential opening now that current Attorney General Josh Stein is seeking the Democratic nomination for governor next year. Stein won the general elections in 2016 and 2020 by less than a percentage point over Republican rivals.
In Washington, Bishop has positioned himself to the right of McCarthy, pushing back at the House leadership team for the debt ceiling and budget deal the speaker reached with President Joe Biden. Bishop was among those who showed their frustration with McCarthy by putting up procedural blockades to conducting House business and advancing GOP bills.
Bishop has been endorsed by Donald Trump in the past, and the national Club for Growth PAC swiftly endorsed his decision on Thursday. PAC President David McIntosh said the group looks "forward to providing the necessary support to ensure Bishop becomes North Carolina's next Attorney General." Bishop said Thursday he expects "to demonstrate very significant support" in his first campaign finance report later this month.
"I really intended to go to Washington and to do what people expected me to do — to be a reliable voice for them, to be a fighter for them," Bishop said Thursday. "This is another way to do the same fight very much on a different stage."
Bishop's decision opens a seat within a 14-member delegation now evenly split between Democrats and Republicans. The 8th Congressional District that Bishop currently represents stretches over all or parts of eight suburban and rural counties east of North Carolina's largest city and is solidly conservative.
The state's congressional boundaries will be reworked when the Republican-controlled General Assembly conducts redistricting this fall. A state Supreme Court ruling in April opens the door for boundaries that could give GOP candidates a solid chance to win at least 10 of the 14 seats.
A former Mecklenburg County commissioner who now lives in adjoining Union County, Bishop was elected to the state House in 2014 and to the Senate two years later. He was a main advocate for the 2016 state law that said transgender people had to use public bathrooms matching their birth certificates and barred local anti-discrimination ordinances.
The "bathroom bill" was partially repealed after a year of unwanted national attention upon North Carolina that led to lost business projects, conventions and basketball tournaments, ultimately costing the state more than $525 million in 2017 alone, according to an Associated Press analysis.
Democrats cited his role in the 2016 law and his votes against certifying Biden's 2020 victories in Arizona and Pennsylvania as evidence that he's unsuitable to be attorney general.
Bishop "is the definition of a far-right, out of touch politician who is far outside the mainstream of North Carolina," Emily Trifone with the Democratic Attorneys General Association said in a news release.
Other announced candidates for attorney general so far include former state Rep. Tom Murry, a Republican, and Democrats Tim Dunn and Charles Ingram. Party primaries would be held in March.