Mets' Scherzer misses start against Reds due to neck spasms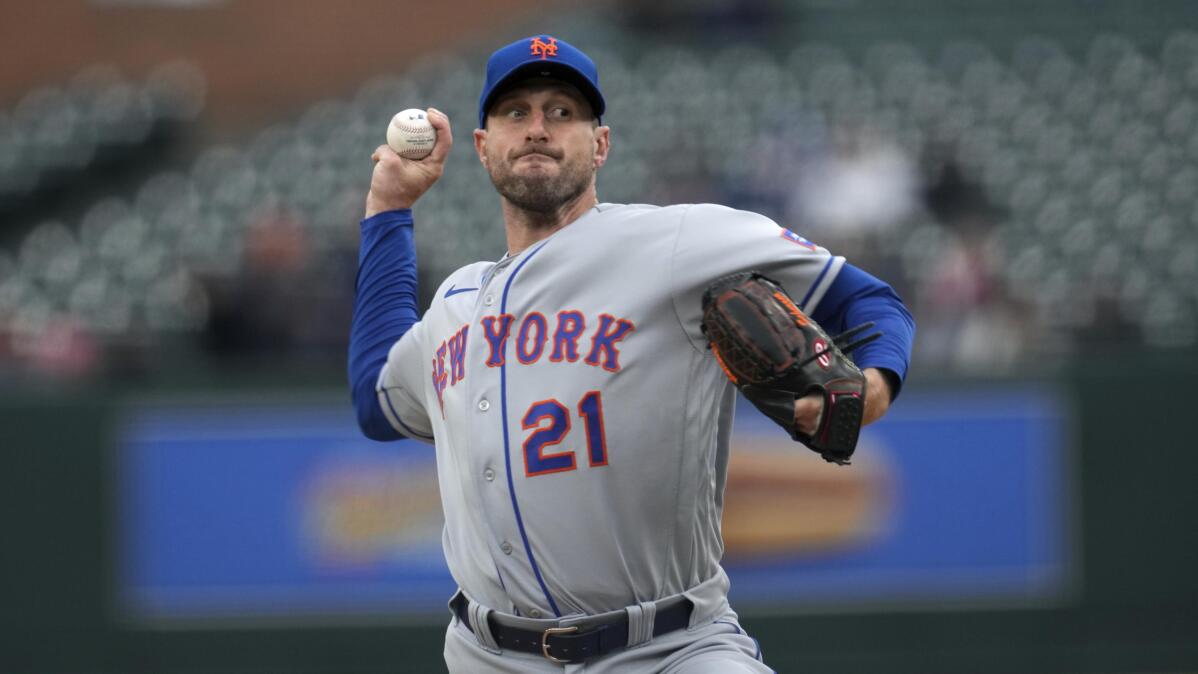 1 of 2

|
New York Mets pitcher Max Scherzer throws against the Detroit Tigers in the first inning during the second baseball game of a doubleheader, Wednesday, May 3, 2023, in Detroit. (AP Photo/Paul Sancya)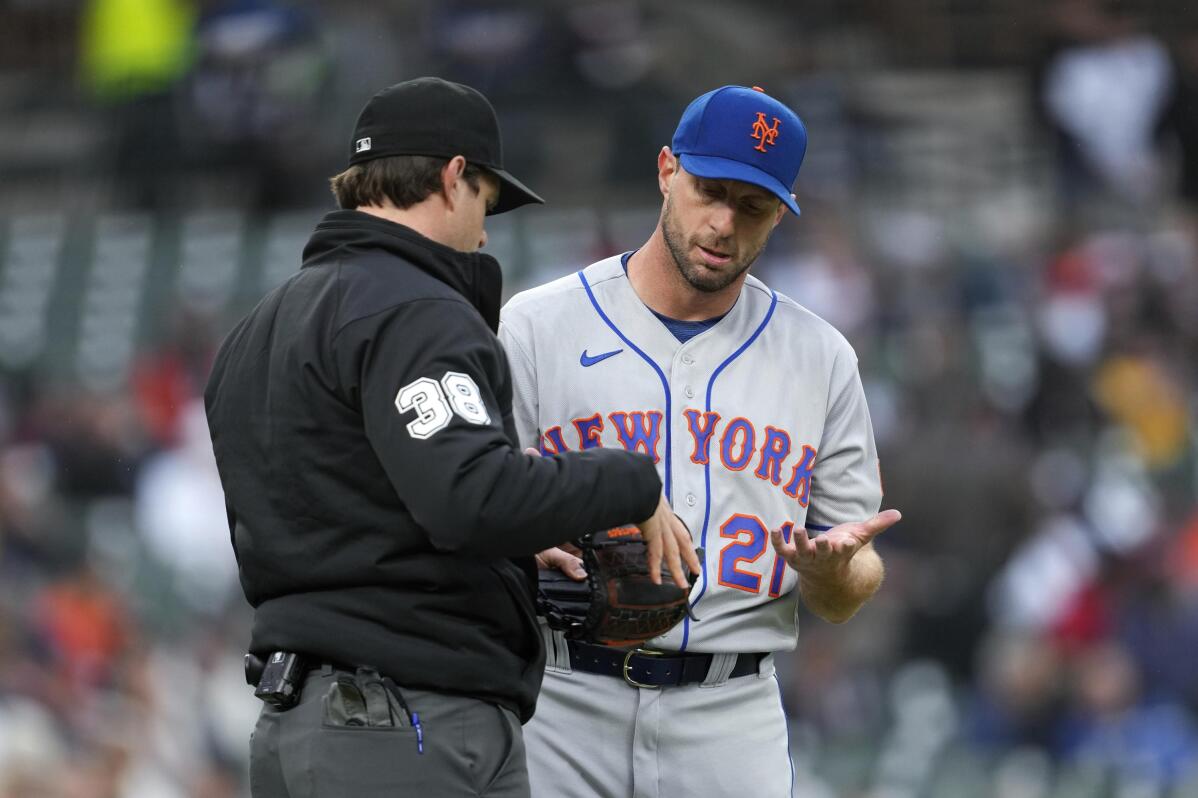 2 of 2

|
New York Mets pitcher Max Scherzer is checked by umpire Adam Beck on his way to the dugout against the Detroit Tigers after the second inning during the second baseball game of a doubleheader, Wednesday, May 3, 2023, in Detroit. (AP Photo/Paul Sancya)
Mets' Scherzer misses start against Reds due to neck spasms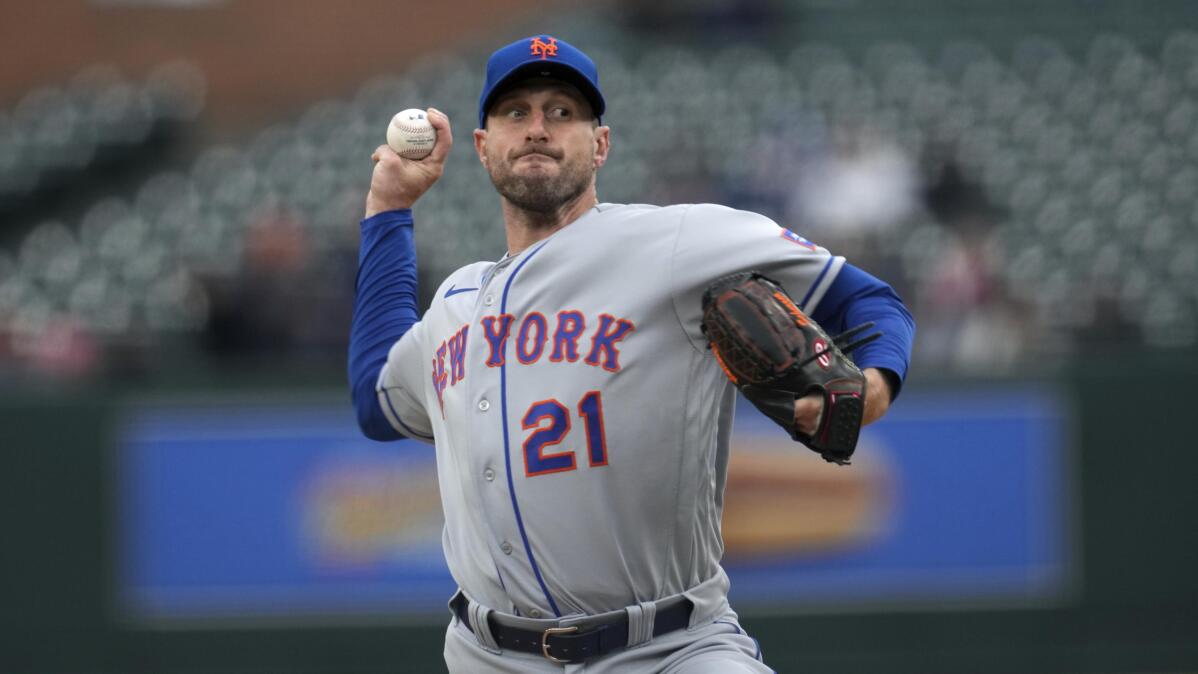 1 of 2

|
New York Mets pitcher Max Scherzer throws against the Detroit Tigers in the first inning during the second baseball game of a doubleheader, Wednesday, May 3, 2023, in Detroit. (AP Photo/Paul Sancya)
1 of 2
New York Mets pitcher Max Scherzer throws against the Detroit Tigers in the first inning during the second baseball game of a doubleheader, Wednesday, May 3, 2023, in Detroit. (AP Photo/Paul Sancya)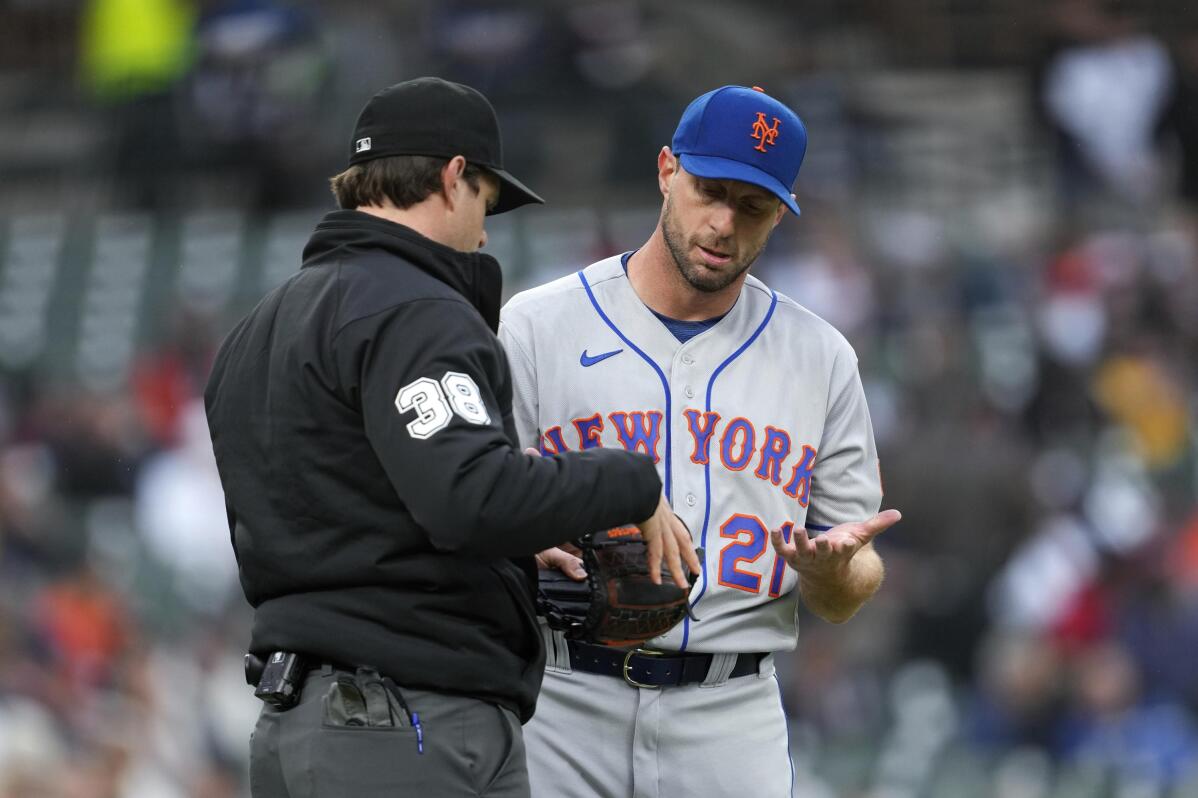 2 of 2

|
New York Mets pitcher Max Scherzer is checked by umpire Adam Beck on his way to the dugout against the Detroit Tigers after the second inning during the second baseball game of a doubleheader, Wednesday, May 3, 2023, in Detroit. (AP Photo/Paul Sancya)
2 of 2
New York Mets pitcher Max Scherzer is checked by umpire Adam Beck on his way to the dugout against the Detroit Tigers after the second inning during the second baseball game of a doubleheader, Wednesday, May 3, 2023, in Detroit. (AP Photo/Paul Sancya)
CINCINNATI (AP) — New York Mets pitcher Max Scherzer was scratched from his scheduled start against the Cincinnati Reds on Tuesday night due to neck spasms.
Left-hander David Peterson was recalled from Triple-A Syracuse to start the opener of a three-game series.
The start would have been Scherzer's second since a 10-game suspension by Major League Baseball for violating the prohibition on foreign substances during an April 19 game at the Los Angeles Dodgers. The three-time Cy Young Award winner allowed six runs and eight hits over 3 1/3 innings at Detroit in his return on May 3, leaving the 38-year-old right-hander 2-2 with a 5.56 ERA in five starts this season.
Scherzer was limited to two starts for the Washington Nationals between June 30 and Aug. 22, 2019, because of a mid-back strain and a rhomboid strain. He was scratched from Game 5 of that year's World Series because of neck and back spasms, then started Game 7 three days later and pitched five innings without a decision as the Nationals beat Houston for their only title.
Scherzer started feeling a problem after throwing a light bullpen on Sunday.
"It started feeling barks, so I got some treatment during the game," he said Tuesday. "When I woke up Monday, it was seriously locked up. Once it's locked up, it takes a few days to unlock."
He added that he expects to make a start during New York's six-game trip that concludes with a three-game weekend series at Washington.
"I'm pretty confident," he said. "What day it is, I don't know."
New York also placed relief right-hander Jimmy Yacabonis on the 15-day injured list with a left quadriceps strain, a move retroactive to Monday. ___
AP MLB: https://apnews.com/hub/MLB and https://twitter.com/AP_Sports