Analysis: Tales of reinvention abound in Oscars race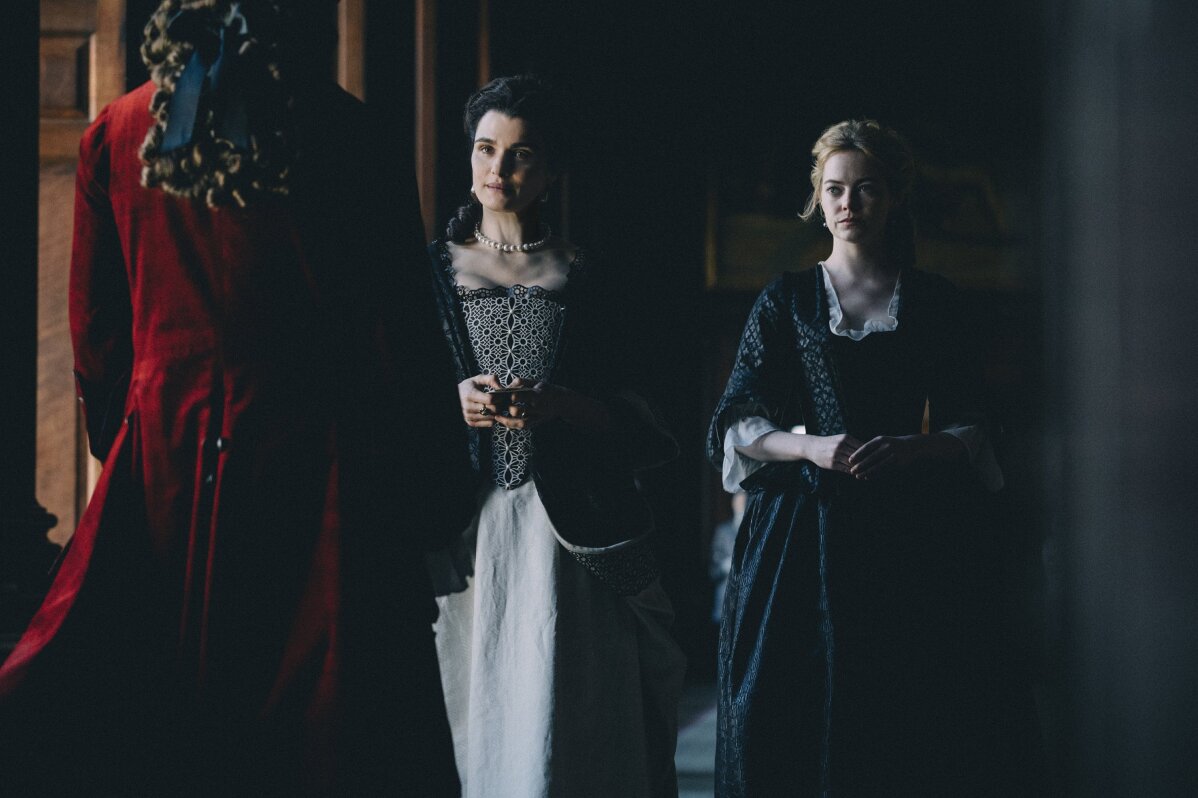 1 of 5

|
This image released by Fox Searchlight Films shows Rachel Weisz and Emma Stone, right, in a scene from the film "The Favourite." (Atsushi Nishijima/Fox Searchlight Films via AP)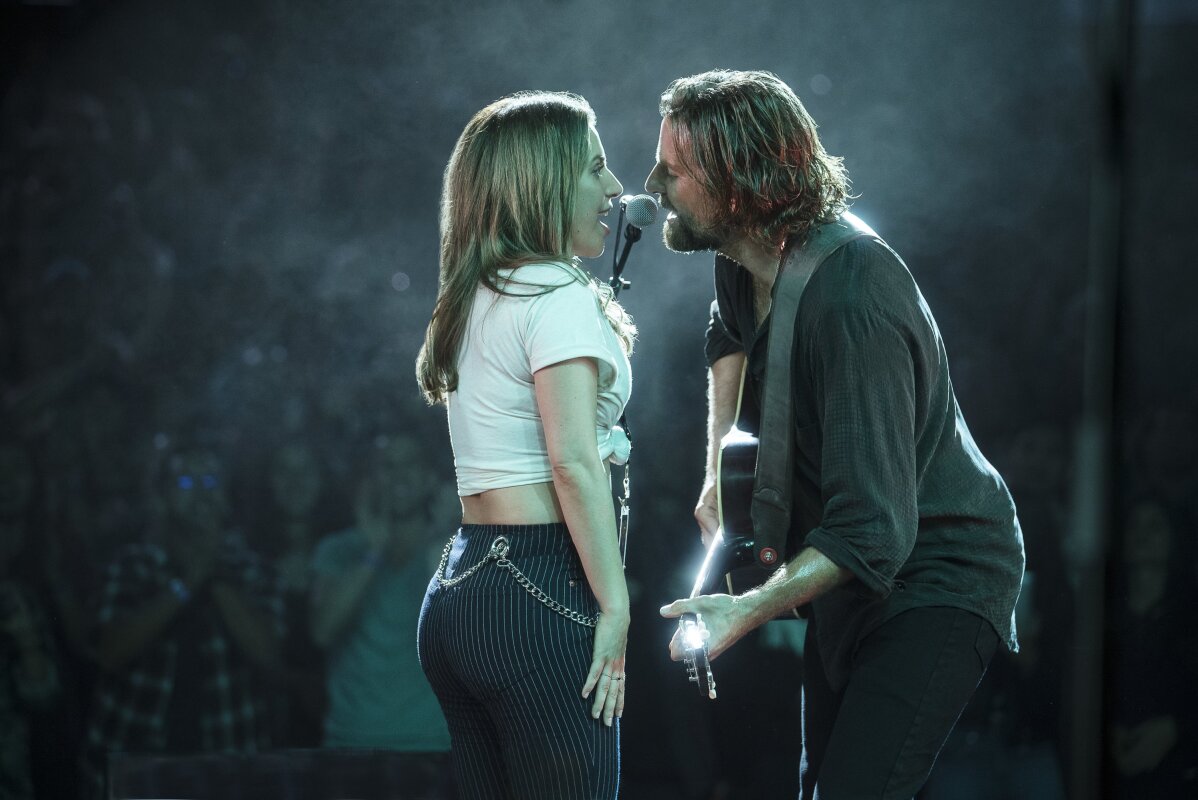 2 of 5

|
This image released by Warner Bros. Pictures shows Lady Gaga, left, and Bradley Cooper in a scene from "A Star is Born." (Clay Enos/Warner Bros. Pictures via AP)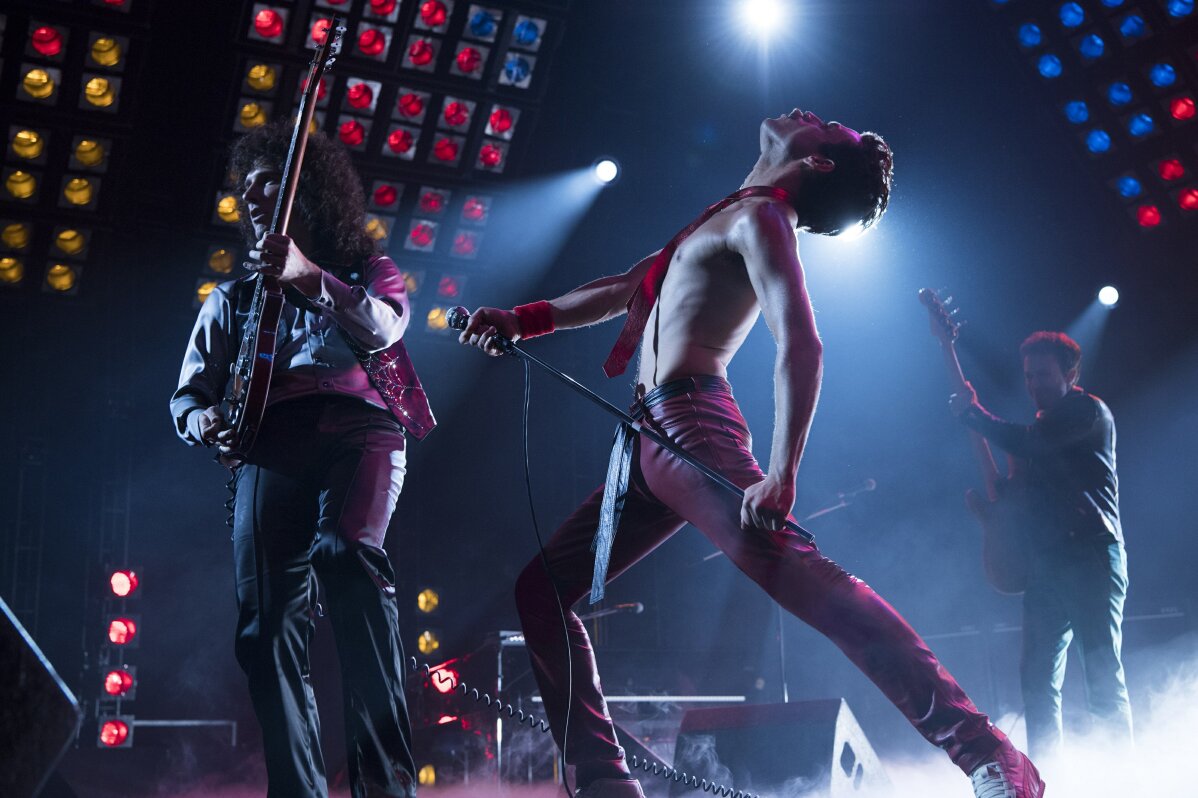 3 of 5

|
This image released by Twentieth Century Fox shows Gwilym Lee, from left, Rami Malek and Joe Mazzello in a scene from "Bohemian Rhapsody." (Alex Bailey/Twentieth Century Fox via AP)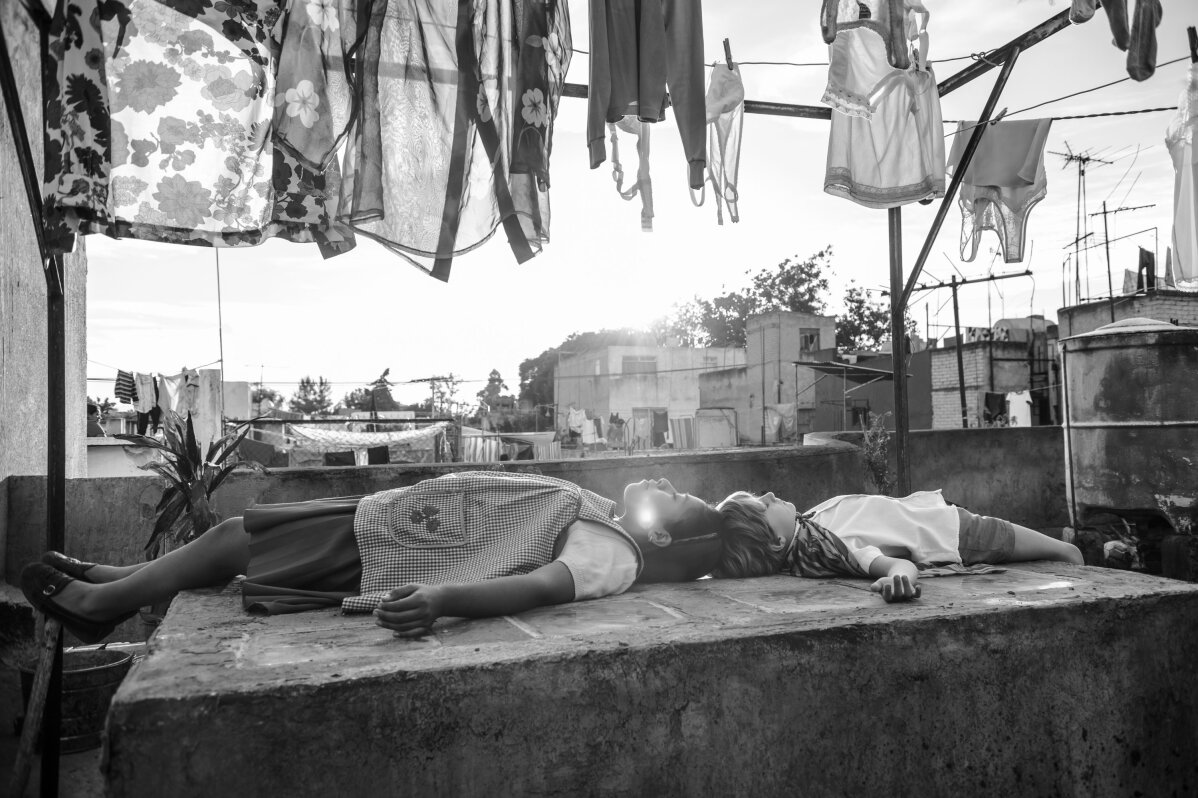 4 of 5

|
This image released by Netflix shows a scene from the film "Roma," by filmmaker Alfonso Cuaron. (Netflix via AP)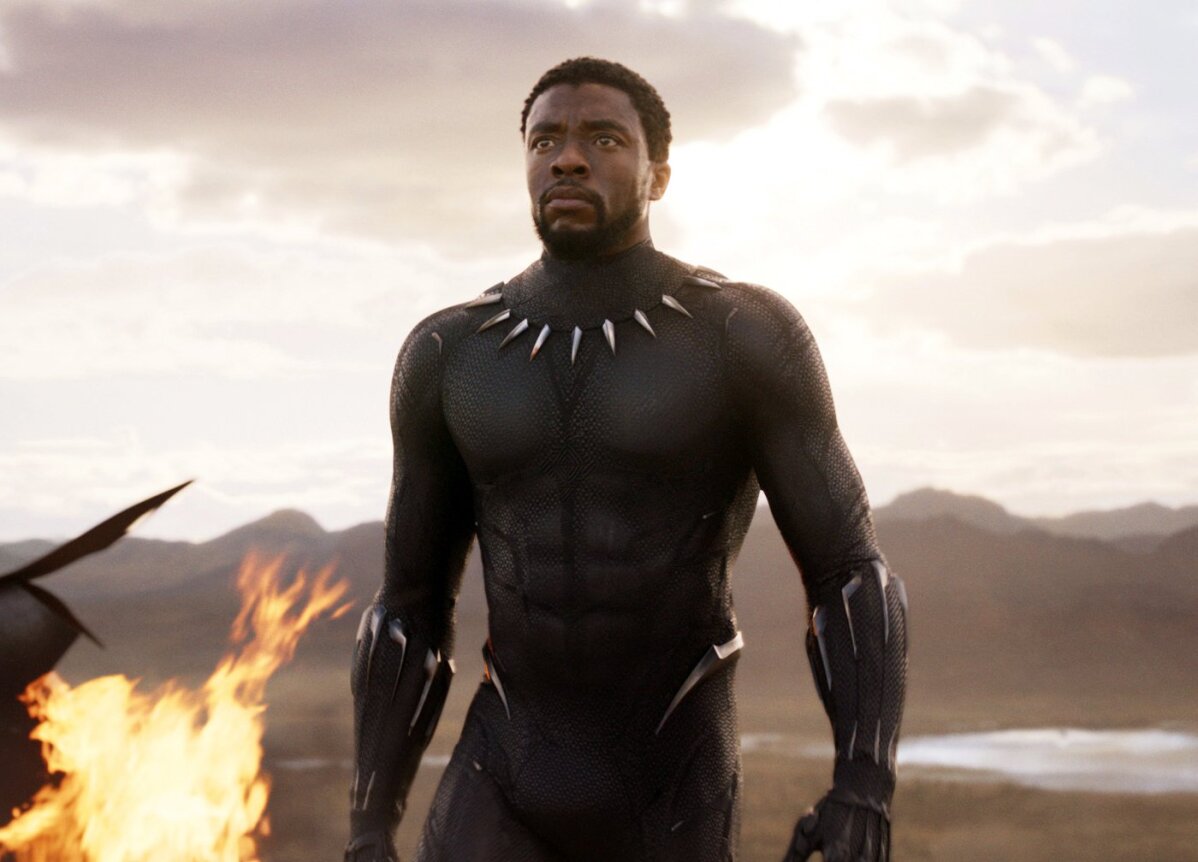 5 of 5

|
This image released by Disney and Marvel Studios' shows Chadwick Boseman in a scene from "Black Panther." (Marvel Studios/Disney via AP)
Analysis: Tales of reinvention abound in Oscars race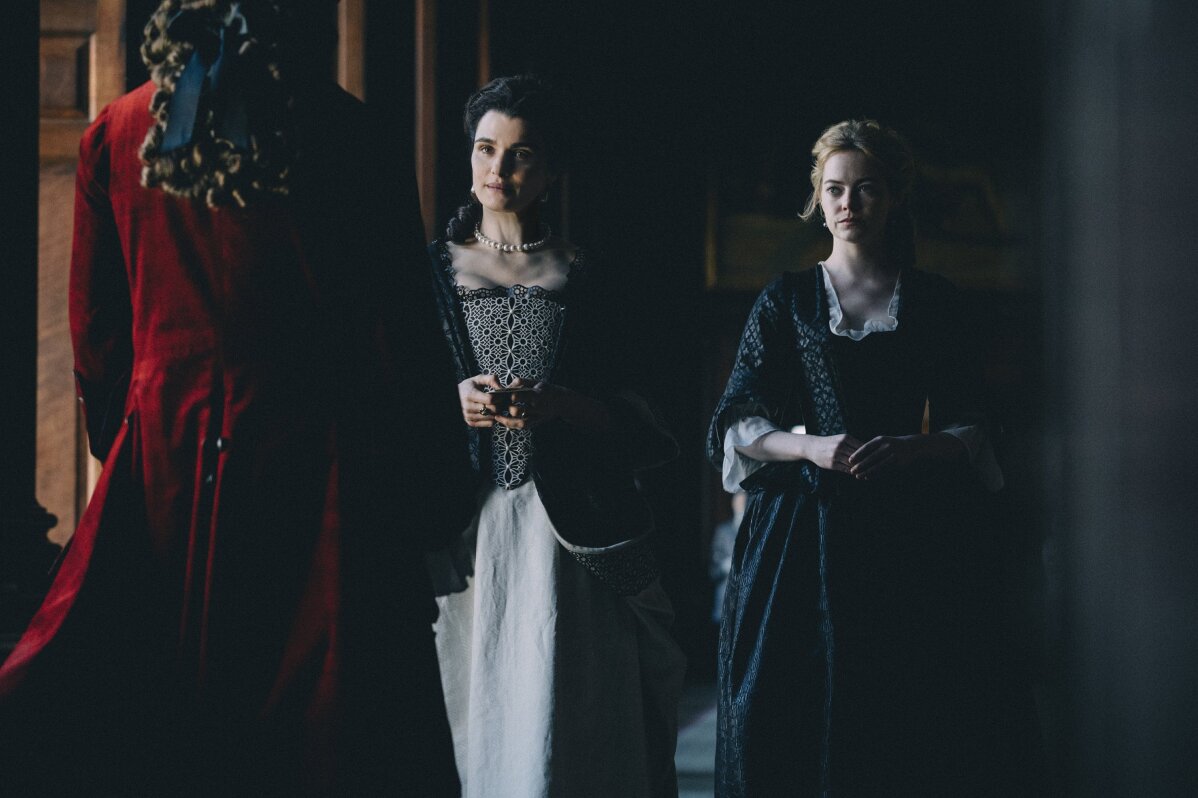 1 of 5

|
This image released by Fox Searchlight Films shows Rachel Weisz and Emma Stone, right, in a scene from the film "The Favourite." (Atsushi Nishijima/Fox Searchlight Films via AP)
1 of 5
This image released by Fox Searchlight Films shows Rachel Weisz and Emma Stone, right, in a scene from the film "The Favourite." (Atsushi Nishijima/Fox Searchlight Films via AP)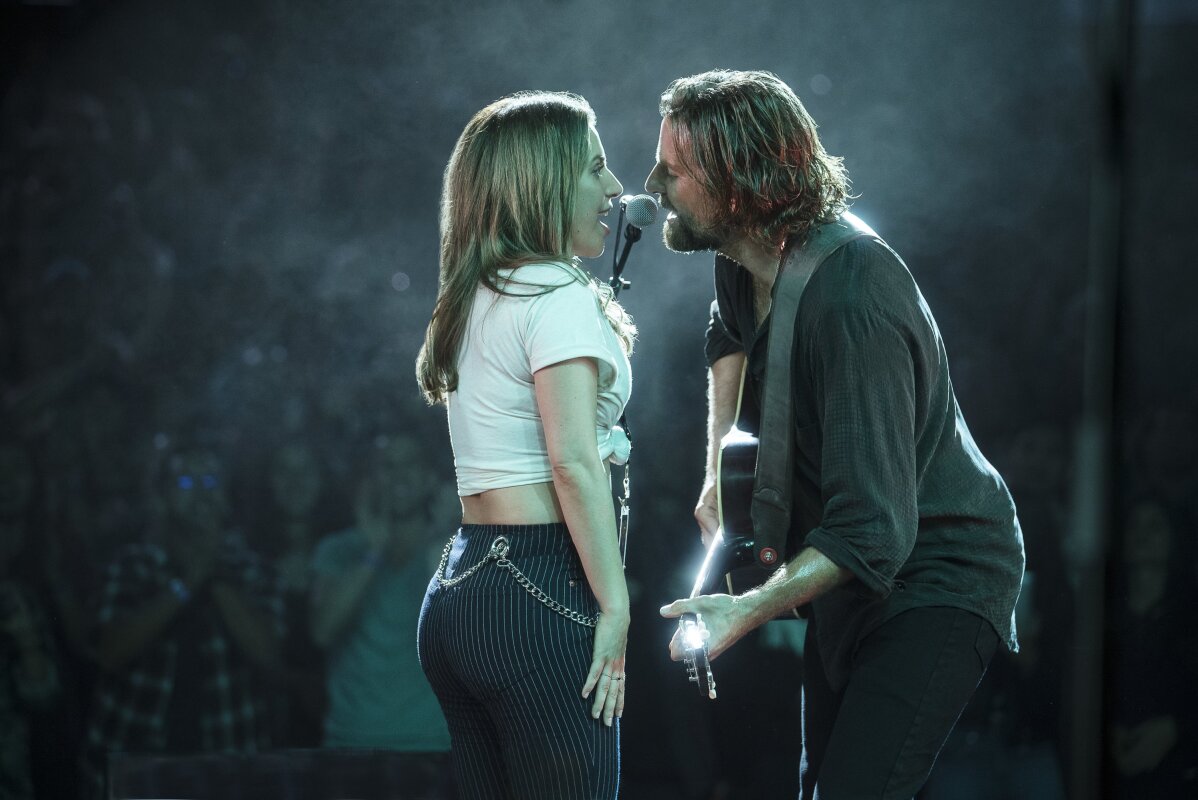 2 of 5

|
This image released by Warner Bros. Pictures shows Lady Gaga, left, and Bradley Cooper in a scene from "A Star is Born." (Clay Enos/Warner Bros. Pictures via AP)
2 of 5
This image released by Warner Bros. Pictures shows Lady Gaga, left, and Bradley Cooper in a scene from "A Star is Born." (Clay Enos/Warner Bros. Pictures via AP)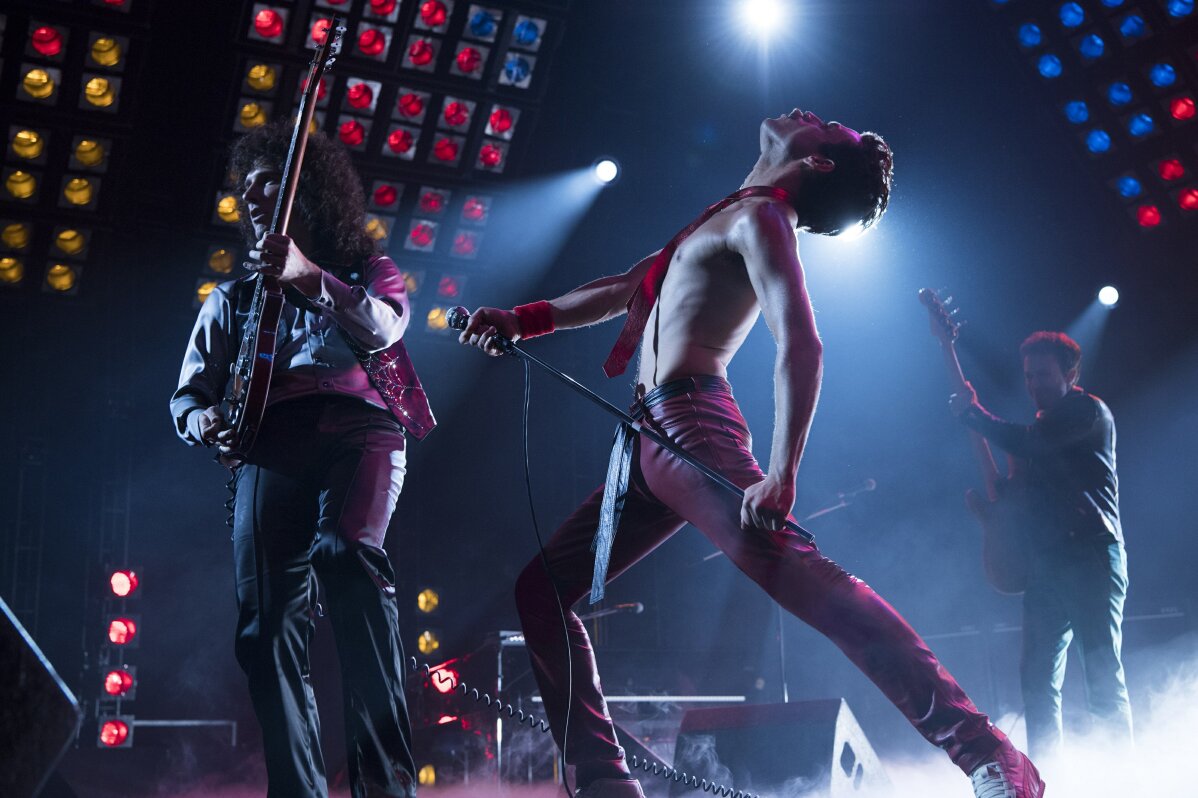 3 of 5

|
This image released by Twentieth Century Fox shows Gwilym Lee, from left, Rami Malek and Joe Mazzello in a scene from "Bohemian Rhapsody." (Alex Bailey/Twentieth Century Fox via AP)
3 of 5
This image released by Twentieth Century Fox shows Gwilym Lee, from left, Rami Malek and Joe Mazzello in a scene from "Bohemian Rhapsody." (Alex Bailey/Twentieth Century Fox via AP)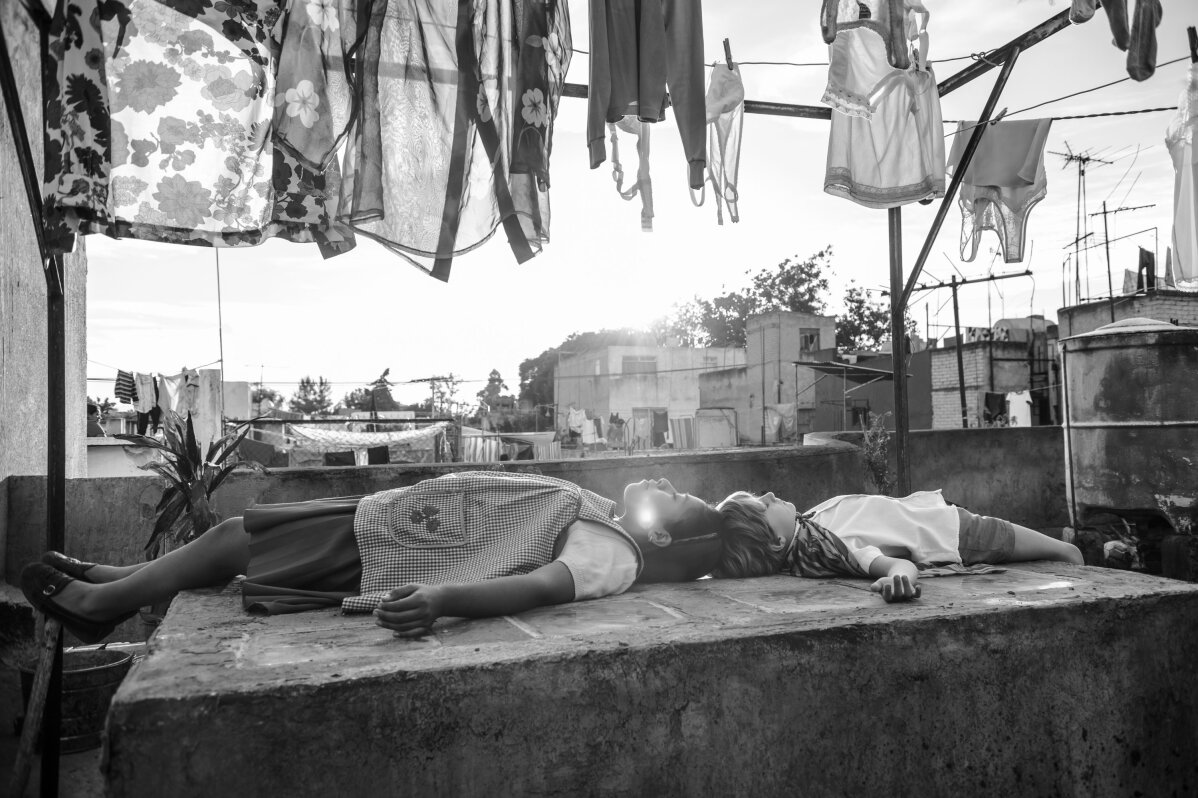 4 of 5

|
This image released by Netflix shows a scene from the film "Roma," by filmmaker Alfonso Cuaron. (Netflix via AP)
4 of 5
This image released by Netflix shows a scene from the film "Roma," by filmmaker Alfonso Cuaron. (Netflix via AP)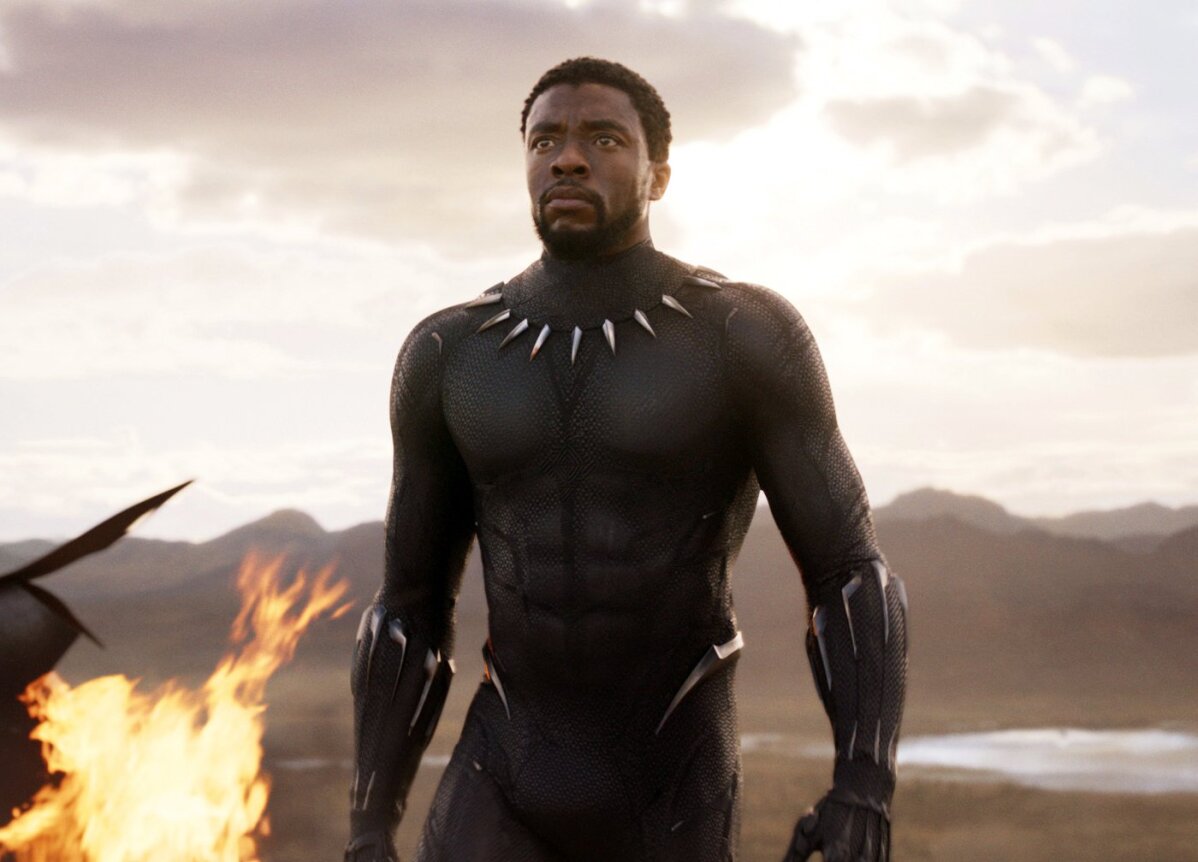 5 of 5

|
This image released by Disney and Marvel Studios' shows Chadwick Boseman in a scene from "Black Panther." (Marvel Studios/Disney via AP)
5 of 5
This image released by Disney and Marvel Studios' shows Chadwick Boseman in a scene from "Black Panther." (Marvel Studios/Disney via AP)
NEW YORK (AP) — F. Scott Fitzgerald, who said there are no second acts in American lives, might have felt differently had he seen this year's Oscar race.
In mid-November, there is much solidifying, scrapping and self-promotion to come (not to mention a few potential awards heavyweights). But most of the expected contenders have by now been seen and there's a definite theme: Reinvention is the season's most sought-after attribute.
One after another, potential contenders have trotted out new iterations of themselves: Lady Gaga, the actor; Alfonso Cuaron, the re-made filmmaker; Melissa McCarthy, dramatic actress; Peter Farrelly, a million miles from "Dumb and Dumber."
Metamorphoses, like that of Rami Malek's prosthetic-toothed, full-bodied performance as Freddie Mercury in "Bohemian Rhapsody" (an expected best actor nominee), are always a staple of awards season. But this year, transformation is more than a costume change. It's an abiding ethos.
Coming between the fall festivals and the onset of critics' awards, November is when Oscar campaigns hope to get enough traction to land on — or ascend — the short lists that proliferate ahead of the litany of ceremonies to come.
So far, much of the field breaks down between an old dichotomy: crowd-pleasers and show-stoppers, and intimate art-house indies. Among the former are Bradley Cooper's box-office smash "A Star Is Born"; Peter Farrelly's soon-to-debut charmer "Green Book," with Mahershala Ali and Viggo Mortensen; and Ryan Coogler's superhero sensation "Black Panther."
All of them are studio films. And each reminds Hollywood it can still do something it may have thought it no longer could: make an old-fashioned romance; craft a poignant, uplifting comic drama; create an urgent and meaningful comic book film.
Like many of this year's nominees, Hollywood, itself, is in flux. The film industry is becoming more digital (Disney and Warner Bros. are prepping Netflix-like streaming services) and it's shrinking (Disney is acquiring Fox; more consolidation is expected). Hollywood is searching for a second act, too.
That pressure is due, in part, to new viewing habits and deep-pocketed innovators like Netflix, which this year has its most lauded Oscar contender yet: Cuaron's "Roma," a deeply personal black-and-white film that the Mexican director has said made him reinvent himself as a filmmaker. "Roma" won the Golden Lion at the Venice Film Festival, and it's expected to return Cuaron (who won best director for his last film, 2013's "Gravity") to the category, alongside Cooper, whose "A Star Is Born" launches the 43-year-old actor as director.
Partly to appease Oscar voters, Netflix has for the first time granted a theatrical window for a handful of films (including "Roma" and the Coen brothers' "The Ballad of Buster Scruggs"). The gesture has an underlying message to Academy of Motion Picture Arts and Sciences members: Netflix and theaters can coexist (at least if an Oscar is at stake).
There are plenty of contenders predicated not on reinvention, but on doing what they do best. There is Spike Lee's incendiary "BlacKkKlansman," a prize-winner at the Cannes Film Festival. Yorgos Lanthimos' savage period romp "The Favourite" could land noms for all three of its leads: Olivia Colman, Emma Stone and Rachel Weisz. (The latter two are expected to go as supporting actresses.) Two years after "Moonlight" won best picture, Barry Jenkins is back with an equally lyrical and eloquent film, the James Baldwin adaptation "If Beale Street Could Talk." And lauded performances by the likes of Robert Redford (his maybe-swansong in "The Old Man & the Gun") and Richard E. Grant (alongside McCarthy in "Can You Ever Forgive Me?") are brilliant because they capture the performers in their sweet spot.
There are plenty more in the mix, too, like Steve McQueen's just-opening "Widows"; Damien Chazelle's "First Man," with Ryan Gosling as Neil Armstrong; and "Eighth Grade," the tender coming-of-age drama from Bo Burnham.
The 28-year-old Burnham boasts one of the year's most extreme accounts of reinvention. He was an internet-fueled stand-up comedian when, two years ago, he gave up the stage and grew disenchanted with social media. "Eighth Grade," starring 15-year-old Elsie Fisher, is about a shy girl who overcomes Instagram-amplified anxieties.
Most notable of the still-unseen films is "Vice," the Dick Cheney biopic from Adam McKay, who several films ago charted the path from comedy to drama that Farrelly (he of the Farrelly brothers) is now steering. Christian Bale, who disappears under makeup and a 40 lb. weight gain as the former vice president, is, sight-unseen, believed to be a likely contender, so great is his reputation for transformation. Another of those "nearly unrecognizable" performances may follow suit: Nicole Kidman, mean and gaunt in the L.A. noir "Destroyer," if votes don't instead go her way for the gay conversation therapy drama "Boy Erased."
The academy members voting on those and other performances (Glenn Close! Timothee Chalamet! Yalitza Aparicio! Ethan Hawke! Regina King!) are perhaps the most fluctuating part of the whole season. Membership has been greatly expanded in recent years to diversify and internationalize the academy's ranks. After last year's all-time low ratings, the Oscar ceremony is being revamped by John Bailey, academy president. Though the academy withdrew its "popular film" category, it's shortening the broadcast and won't present all awards live.
At this year's Academy Awards, everyone's getting a makeover.
___
Follow AP Film Writer Jake Coyle on Twitter at: http://twitter.com/jakecoyleAP