Latest: Officer identified in fatal shooting of Australian
MINNEAPOLIS (AP) — The Latest on the fatal shooting of an Australian woman by police in Minneapolis (all times local):
2:45 p.m.
Local media are identifying the Minnesota police officer who shot and killed an Australian woman over the weekend as Mohamed Noor.
Justine Damond died late Saturday night in southwest Minneapolis shortly after family members say she called 911 to report a possible assault in the alley near her house.
Authorities haven't identified the officers involved yet. But WCCO-TV, citing his attorney Tom Plunkett, identified the officer who fired his weapon as Noor. The Minneapolis Star Tribune and KSTP-TV, citing unidentified sources, also identified the officer as Noor.
Noor is a Somali-American officer who joined the department two years ago.
___
2:20 p.m.
A Minnesota police chief says she's asked for a fast investigation into the death of an Australian woman who was shot by police.
Minneapolis police Chief Janee Harteau (juh-NAY' HAR'-toh) says the death of Justine Damond is tragic. The 40-year-old Damond was shot to death Saturday night by responding officers shortly after family members say she called 911 to report a possible assault.
Harteau said Monday that she has "many of the same questions" as Damond's family and community members are asking about the shooting. She says that's why she immediately asked for an outside investigation.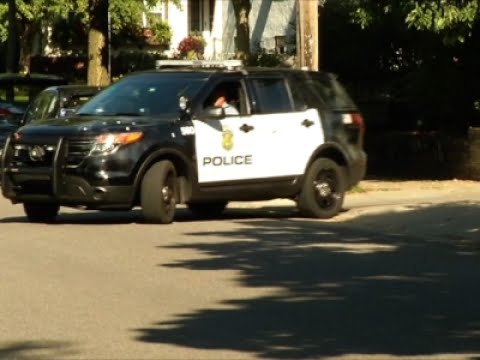 The two officers involved did not have their body cameras turned on at the time.
___
1:50 p.m.
A Minnesota prosecutor says the two police officers who were involved in a shooting that killed an Australian woman in Minneapolis should have had their body cameras turned on.
Hennepin County Attorney Mike Freeman is the man who would determine whether either officer should be charged in the weekend shooting of Justine Damond.
The 40-year-old woman died late Saturday night. Family members say she was shot in an alley shortly after calling 911 to report a possible assault.
Freeman wouldn't comment on the broader case, which is being investigated by the state. But he says they should have switched on their cameras when they were approached by Damond in the alley.
___
12 p.m.
Relatives of an Australian woman who was fatally shot by police in Minneapolis say they've lost "a loving free spirit."
Justine Damond was shot by an officer late Saturday night. The officer was responding to a 911 call about a possible assault. It's not clear what led to the shooting, which is being investigated by state authorities.
Damond spent some of her early childhood years in the Buffalo, New York, area. Peter Suffoletto, whose cousin John Ruszczyk is Damond's father, said she held dual Australian-U.S. citizenship and frequently returned to visit.
Suffoletto called Damond "a wonderful person that is lost." He said the family is beyond devastated and can't believe what happened.
Damond worked as a personal health and life coach and was engaged to be married.
___
3:16 a.m.
The family of an Australian woman who was shot and killed by police in Minneapolis says they're trying to understand why it happened.
In a statement released by Australia's Department of Foreign Affairs and Trade, the family of the woman — whom Minneapolis authorities haven't identified yet — says this is a difficult time.
The Bureau of Criminal Apprehension released a statement Sunday saying two Minneapolis officers responded to a 911 call for a potential assault late Saturday. Exact details weren't released but officials say an officer at some point fired a gun, killing the woman.
Officials say the officers' body cameras weren't turned on and a squad camera didn't capture the shooting.
Friends and relatives tell the Star Tribune (http://strib.mn/2tZtSB2 ) the woman was 40 years old and worked as a spiritual healer.
Minneapolis Mayor Betsy Hodges says she's "heartsick" and "deeply disturbed" by what occurred.