CTE cases in soccer players raise fresh questions about safety of heading the ball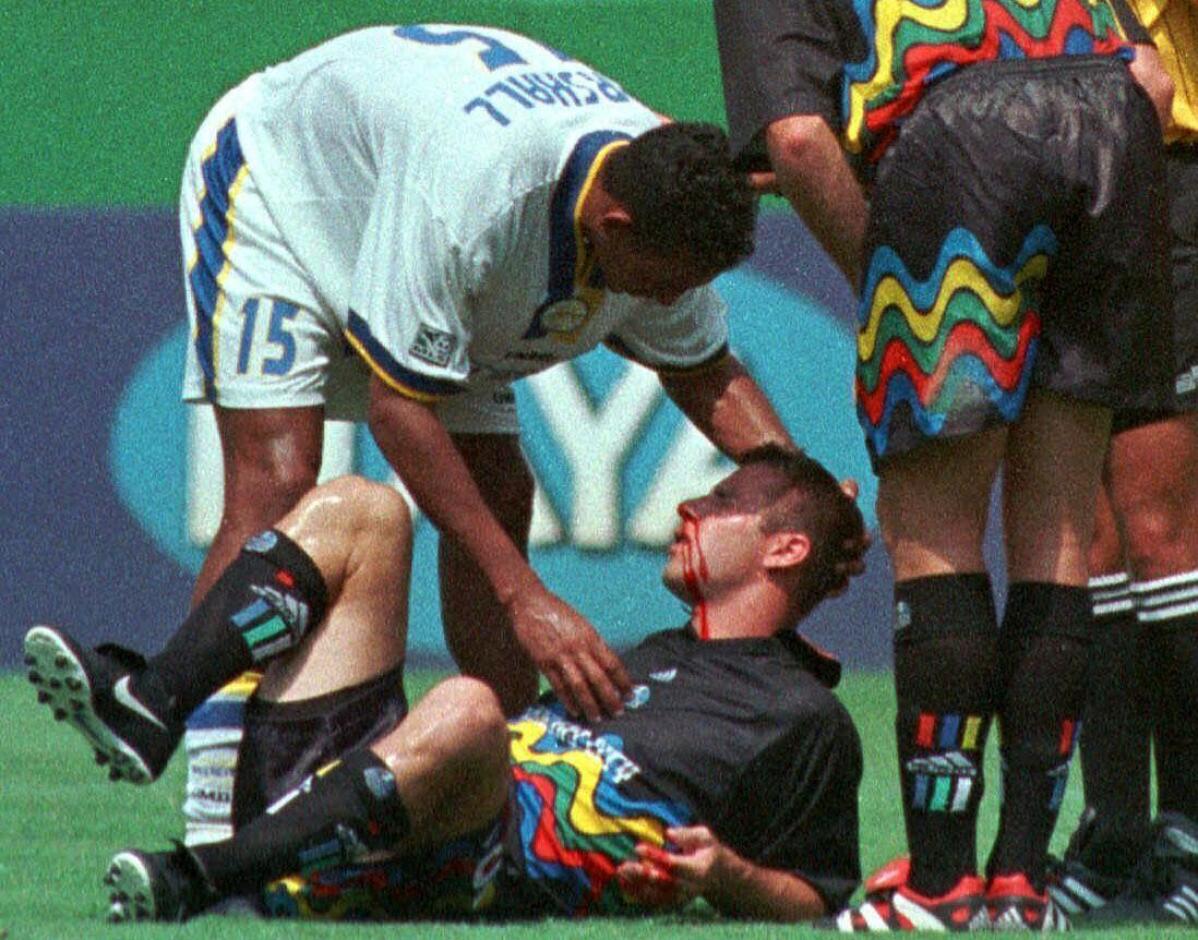 1 of 3

|
FILE - Miami Fusion's Tyrone Marshall (15) assists Kansas City Wizards' Scott Vermillion after the two collided while going up for a header in the first half of a soccer match Aug. 29, 1999, in Kansas City, Mo. Four more former professional soccer players have been diagnosed with chronic traumatic encephalopathy. The Concussion Legacy Foundation says they were found to have the degenerative brain disease that has been linked to concussions in athletes, combat veterans and others who have sustained repeated head trauma. (AP Photo/Ed Zurga, File)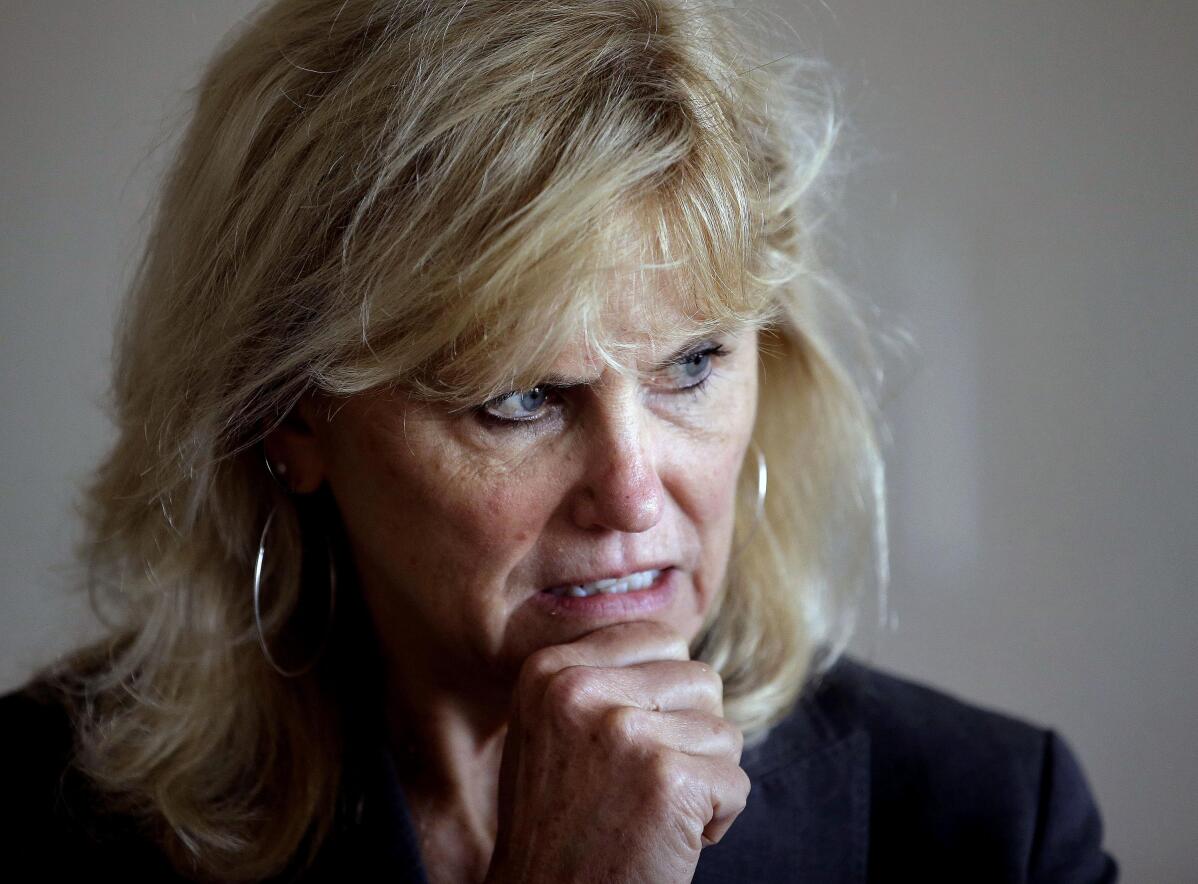 2 of 3

|
FILE - Boston University School of Medicine scientist Ann McKee speaks with researchers following a meeting held to launch a seven-year study into chronic traumatic encephalopathy, or CTE, at the school June 1, 2016, in Boston. BU researchers have diagnosed more than 100 football players with CTE; it also has been found in boxers and members of the military. Cases among soccer players — at least in the United States — have been less common, but researchers expect the numbers to increase now that those who began playing the growing sport as children are reaching old age. (AP Photo/Steven Senne, File)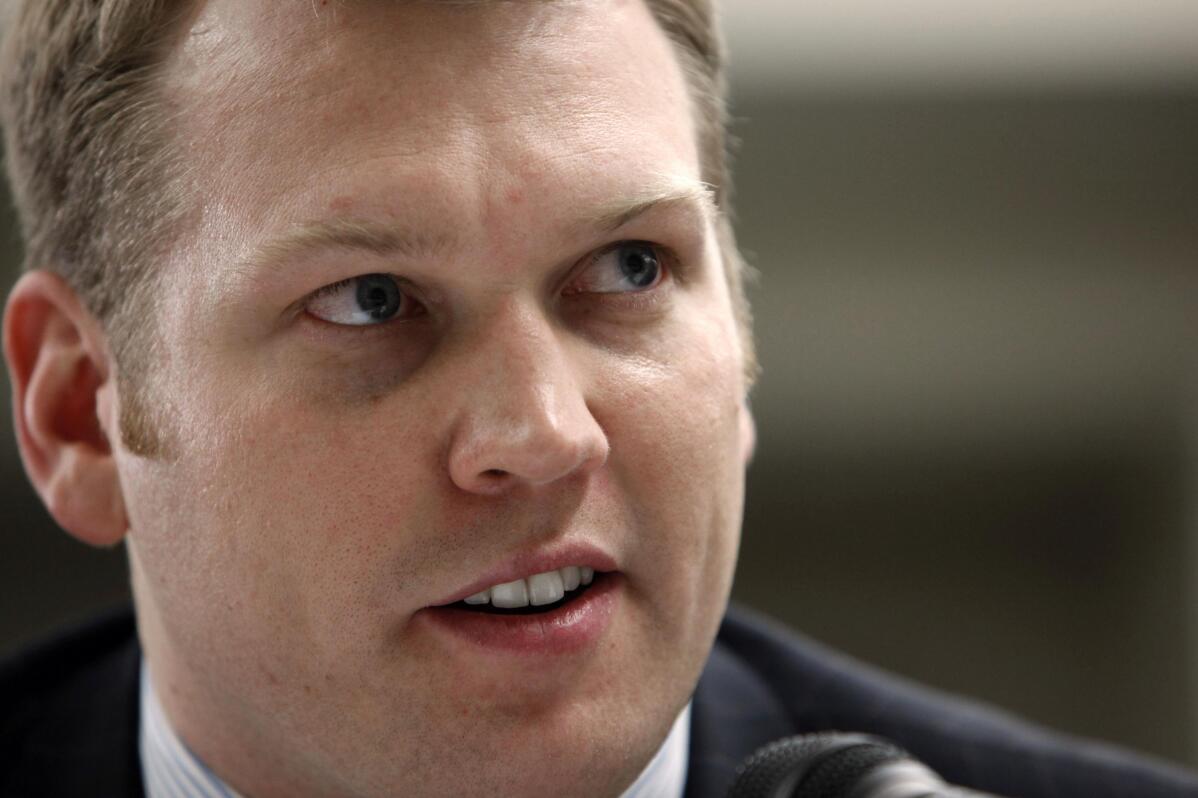 3 of 3

|
FILE - Sports Legacy Institute president Chris Nowinski listens during a House Judiciary Committee hearing entitled "Legal Issues Relating to Football Head Injuries, Part II" in Detroit. The Concussion Legacy Foundation, formerly known as the Sports Legacy Institute, announced Tuesday, May 16, 2023, that four former soccer pros have been diagnosed with chronic traumatic encephalopathy. (AP Photo/Paul Sancya, File)
CTE cases in soccer players raise fresh questions about safety of heading the ball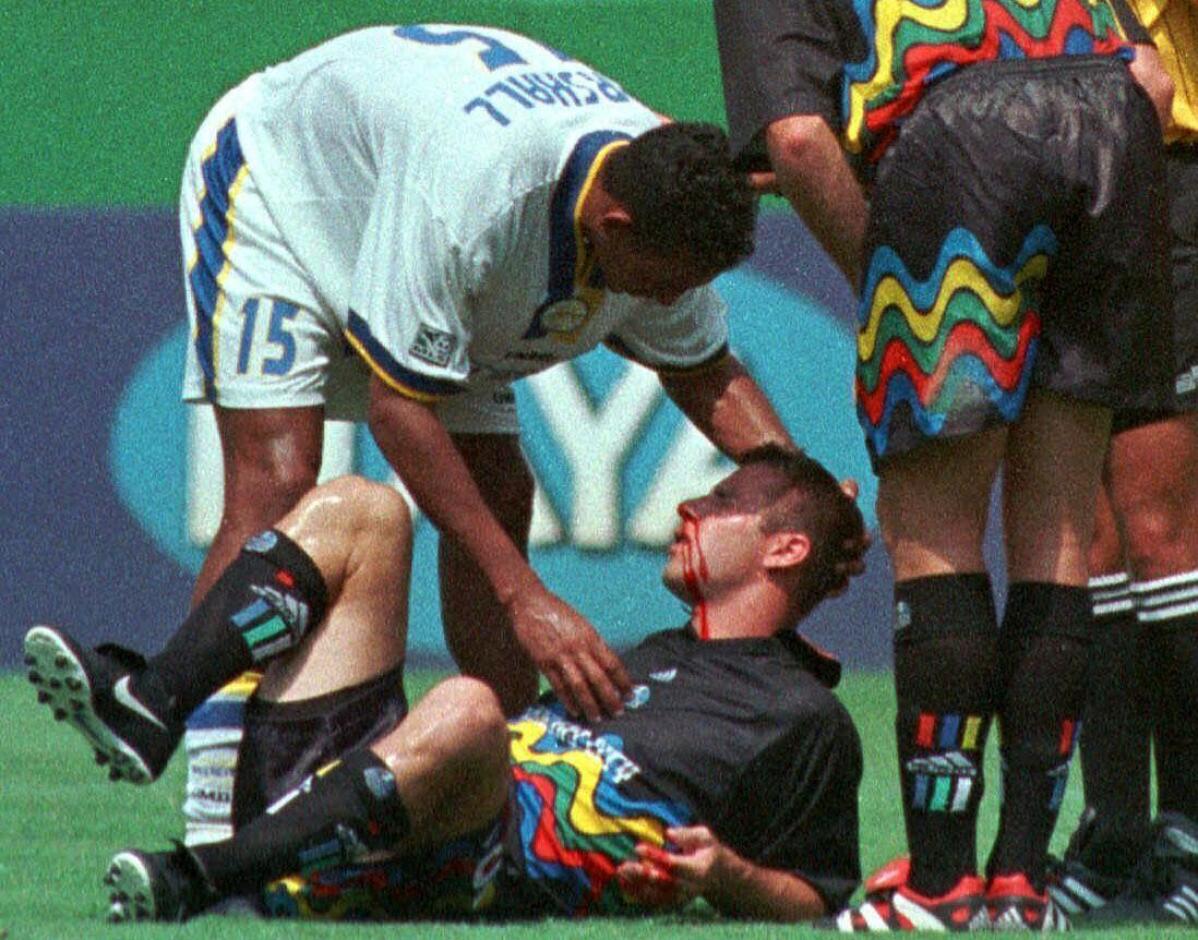 1 of 3

|
FILE - Miami Fusion's Tyrone Marshall (15) assists Kansas City Wizards' Scott Vermillion after the two collided while going up for a header in the first half of a soccer match Aug. 29, 1999, in Kansas City, Mo. Four more former professional soccer players have been diagnosed with chronic traumatic encephalopathy. The Concussion Legacy Foundation says they were found to have the degenerative brain disease that has been linked to concussions in athletes, combat veterans and others who have sustained repeated head trauma. (AP Photo/Ed Zurga, File)
1 of 3
FILE - Miami Fusion's Tyrone Marshall (15) assists Kansas City Wizards' Scott Vermillion after the two collided while going up for a header in the first half of a soccer match Aug. 29, 1999, in Kansas City, Mo. Four more former professional soccer players have been diagnosed with chronic traumatic encephalopathy. The Concussion Legacy Foundation says they were found to have the degenerative brain disease that has been linked to concussions in athletes, combat veterans and others who have sustained repeated head trauma. (AP Photo/Ed Zurga, File)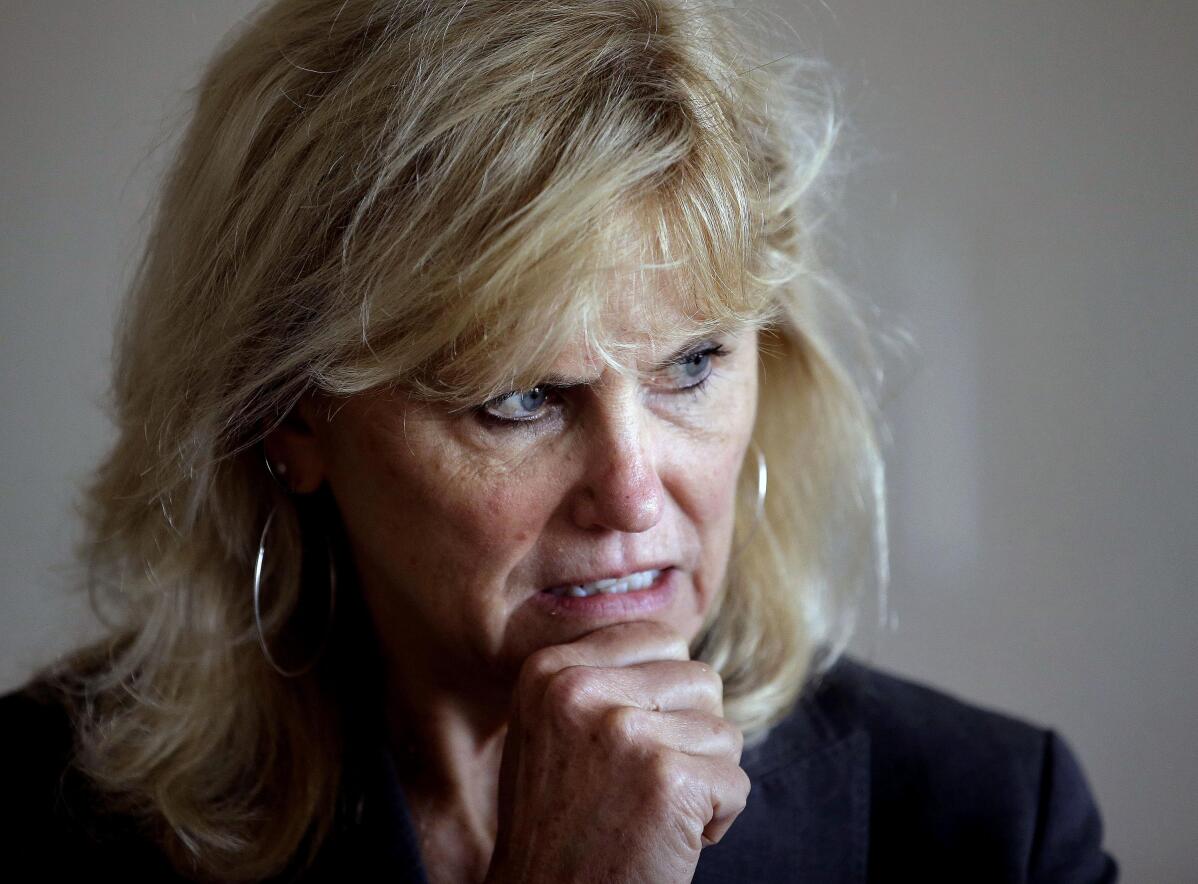 2 of 3

|
FILE - Boston University School of Medicine scientist Ann McKee speaks with researchers following a meeting held to launch a seven-year study into chronic traumatic encephalopathy, or CTE, at the school June 1, 2016, in Boston. BU researchers have diagnosed more than 100 football players with CTE; it also has been found in boxers and members of the military. Cases among soccer players — at least in the United States — have been less common, but researchers expect the numbers to increase now that those who began playing the growing sport as children are reaching old age. (AP Photo/Steven Senne, File)
2 of 3
FILE - Boston University School of Medicine scientist Ann McKee speaks with researchers following a meeting held to launch a seven-year study into chronic traumatic encephalopathy, or CTE, at the school June 1, 2016, in Boston. BU researchers have diagnosed more than 100 football players with CTE; it also has been found in boxers and members of the military. Cases among soccer players — at least in the United States — have been less common, but researchers expect the numbers to increase now that those who began playing the growing sport as children are reaching old age. (AP Photo/Steven Senne, File)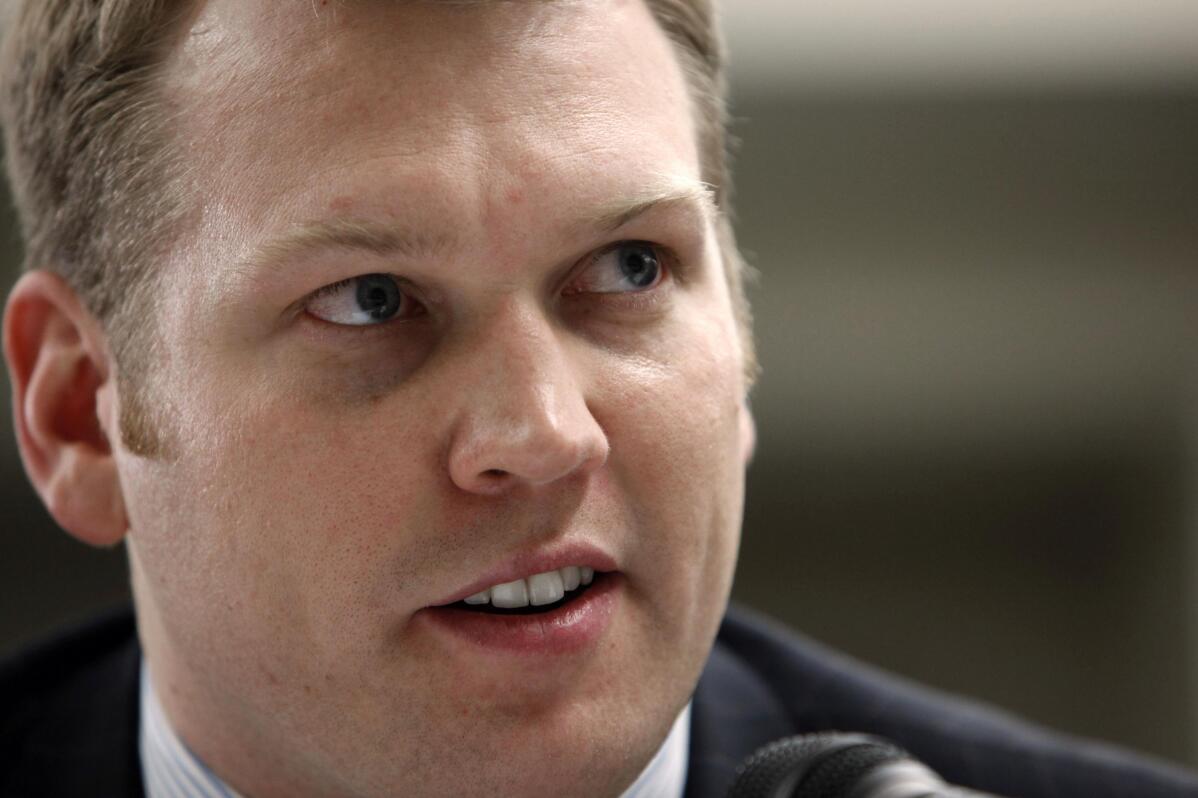 3 of 3

|
FILE - Sports Legacy Institute president Chris Nowinski listens during a House Judiciary Committee hearing entitled "Legal Issues Relating to Football Head Injuries, Part II" in Detroit. The Concussion Legacy Foundation, formerly known as the Sports Legacy Institute, announced Tuesday, May 16, 2023, that four former soccer pros have been diagnosed with chronic traumatic encephalopathy. (AP Photo/Paul Sancya, File)
3 of 3
FILE - Sports Legacy Institute president Chris Nowinski listens during a House Judiciary Committee hearing entitled "Legal Issues Relating to Football Head Injuries, Part II" in Detroit. The Concussion Legacy Foundation, formerly known as the Sports Legacy Institute, announced Tuesday, May 16, 2023, that four former soccer pros have been diagnosed with chronic traumatic encephalopathy. (AP Photo/Paul Sancya, File)
English soccer star Jimmy Fryatt was known for his ability to head the ball, and the proof of his prowess may be in the damage it did to his brain.
Still physically fit in his late 70s, Fryatt played tennis but couldn't keep score or remember which side of the net he was supposed to be on. He lived in Las Vegas for almost 50 years but started to get lost while riding his bicycle in the neighborhood.
"I had to put a tracker on him," his wife, Valerie, said this week. "I'd call him and say: 'Stop. I'm coming to get you.'"
A North American Soccer League champion who played 18 years in Britain, Fryatt is one of four former professional soccer players newly diagnosed with chronic traumatic encephalopathy. The Concussion Legacy Foundation announced Tuesday that English pro and Oregon State head coach Jimmy Conway, Scottish and Seattle NASL midfielder Jimmy Gabriel, and NCAA champion Franny Pantuosco also were found to have the degenerative brain disease that has been linked to concussions in athletes, combat veterans and others who have sustained repeated head trauma.
They are the first diagnoses among those who played in the NASL, a precursor to MLS as the top U.S. pro soccer league that attracted attention with high-profile signings — including Pelé — before folding in 1985.
Valerie Fryatt said her husband had several diagnosed concussions, but CTE researchers believe the disease can also be caused by repeated sub-concussive blows to the head.
In soccer, that means heading the ball.
"Jimmy was a prolific header of the ball. He was very skilled at that," Valerie Fryatt said. "A lot of players from that era said he was the best header of the ball they'd ever seen."
The new diagnoses come as soccer officials gather in Chicago for a Head Injury Summit, a conference cohosted by U.S. Soccer and the top American men's and women's pro leagues that promises "two days of presentations and panel discussions led by medical professionals, stakeholders and researchers."
But CTE researchers and families of those affected by the disease say that the agenda, the guest list — and even the name — belie a desire to only give the appearance of confronting brain injuries, part of a trend among sports leagues to downplay the long-term effects of concussions and delay measures that could prevent them.
"In rugby and hockey and, of course, still in football, we're so familiar with that," said Dr. Ann McKee, director of the Boston University CTE Center — the brain bank that has led the research into the disease that can cause memory loss, violent mood swings, depression and other cognitive difficulties.
"I'm sorry. I'm very, have a jaded point of view about these summits," she said. "I think they're largely a PR stunt production to make people think that they're taking the injury and the condition seriously. But they're so shallow in the representation ... that the outcome is a foregone conclusion."
A U.S. Soccer spokesman listed as the media contact on a summit release did not immediately respond to a request for comment. A Major League Soccer spokeswoman forwarded an agenda, which lists panels conducted by, among others, scientists, soccer officials and unnamed current and former players.
But no researchers from the BU CTE Center were invited to speak at the summit, even though McKee and Robert Cantu are two of the most-published, most prolific — and most outspoken — in the field. (U.S. Soccer Federation President Cindy Parlow Cone is among those who have pledged their brains to BU for research.)
"What happens with these large sports groups is they often invite a roster filled with people who minimize the long-term effects," McKee said. "And they come away saying: 'Here, we have held a summit. We looked at the evidence. It's not very strong, and the scientists are undecided.' And so it's sort of fait accompli that they don't have to do anything about it."
Even the title was a problem for Concussion Legacy Foundation co-founder Chris Nowinski, a former Harvard football player-turned-professional wrestler-turned Ph.D. who has been a leader in educating professional and amateur athletes about the dangers of concussions.
"'Head injury' is what you say when you don't take it seriously," Nowinski said. "To call it 'head injury' when you're actually talking about 'brain injury' is a tactic the NFL used to use."
BU researchers have diagnosed more than 100 football players with CTE; it also has been found in boxers and rugby players and professional wrestlers and members of the military. Cases among soccer players — at least in the United States — have been less common, but researchers expect the numbers to increase now that those who began playing the growing sport as children are reaching old age.
Last year, Scott Vermillion was announced as the first former MLS player to be diagnosed with CTE. His father, David Vermillion, said he would have made it his "first priority" to attend the summit if he had been invited.
Instead, he is going on a family vacation.
"They're not going to have people there that have dealt with it first-hand," Vermillion said. "Folks like that have all this knowledge, that can have input into trying to make things safer for the athletes, aren't going to be there."
Nowinski said he offered to connect summit organizers with families of those who died with CTE but was ghosted.
"It's not good for business, I assume," said Bruce Murray, a former U.S. national team member who has gone public with his cognitive difficulties.
"They need to hear the ugly side of it, too. I had an ugly side, and Scott Vermillion died very ugly," Murray said. "He was pretty normal and then he went upside down. I don't know if I'm going to go upside down again. There's no doubt that something's going on."
CTE can only be diagnosed posthumously. Vermillion, Fryatt and Conway died in 2020. Conway revealed 10 years before his death that he'd been diagnosed with dementia. Gabriel's family reported cognitive difficulties and depression for the last dozen years of his life before he died in 2021. Pantuosco also died in 2021.
All four had the most severe stage of the disease, McKee said.
McKee said the families of CTE victims are often the best source of information on how to recognize brain injuries, which can take years to develop and cause problematic behavior like alcohol abuse or violent mood swings that can destroy families uneducated to the underlying cause.
"These are human beings. These are the people that played the game, that made the owners rich, that caused the fans that have all the enjoyment, who are really responsible for the popularity of soccer today," McKee said. "And yet when they get into trouble, when they start to develop problematic behaviors, when their families start suffering, when they start suffering, no one pays any attention, including these summits."
___
AP soccer: https://apnews.com/hub/soccer and https://twitter.com/AP_Sports