Spain pleads for EU crisis funds as drought hits farmers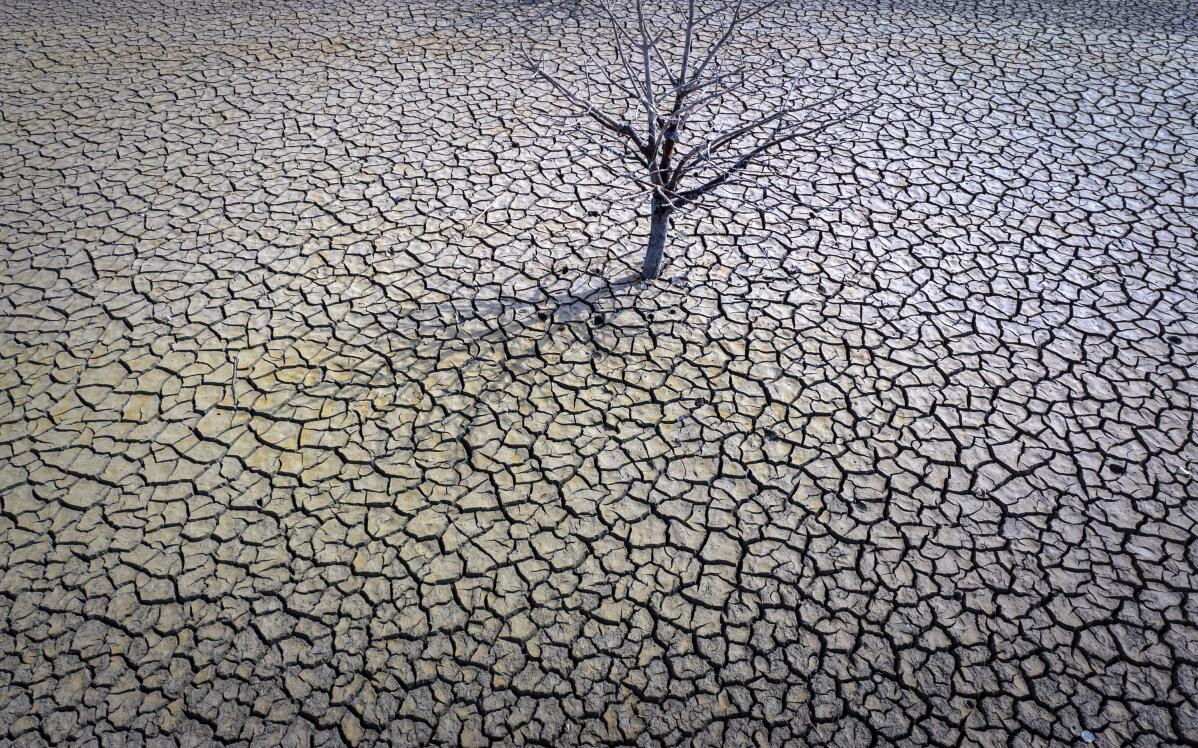 1 of 2

|
FILE - View of the Sau reservoir about 100 km (62 miles) north of Barcelona. Spain, on March 20, 2023. Spain's Agriculture Minister Luis Planas said Tuesday, April 25, 2023, he had requested emergency funds from the European Union to support farmers and ranchers amid extreme drought conditions in the country's agricultural heartlands. (AP Photo/Emilio Morenatti)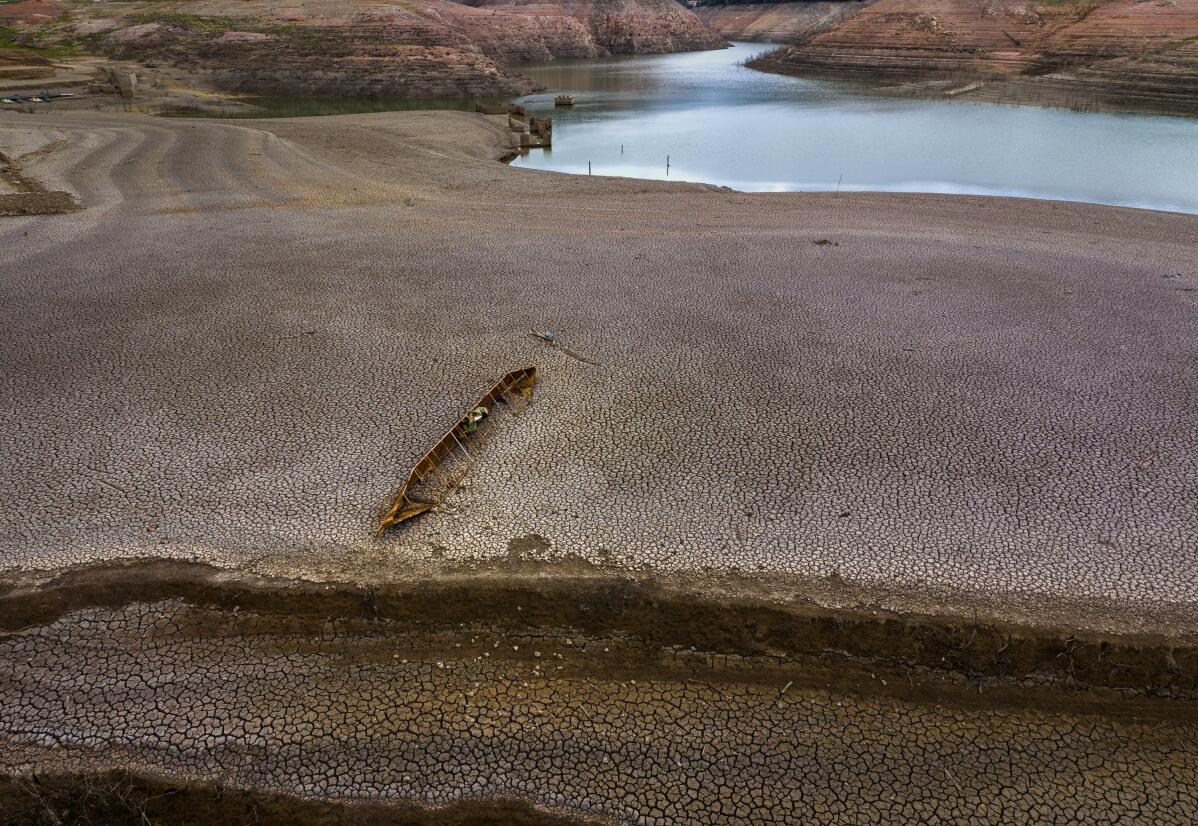 2 of 2

|
FILE - View of the Sau reservoir, about 100 km (62 miles) north of Barcelona, Spain, on April 18, 2023. Spain's Agriculture Minister Luis Planas said Tuesday, April 25, 2023, he had requested emergency funds from the European Union to support farmers and ranchers amid extreme drought conditions in the country's agricultural heartlands. (AP Photo/Emilio Morenatti)
Spain pleads for EU crisis funds as drought hits farmers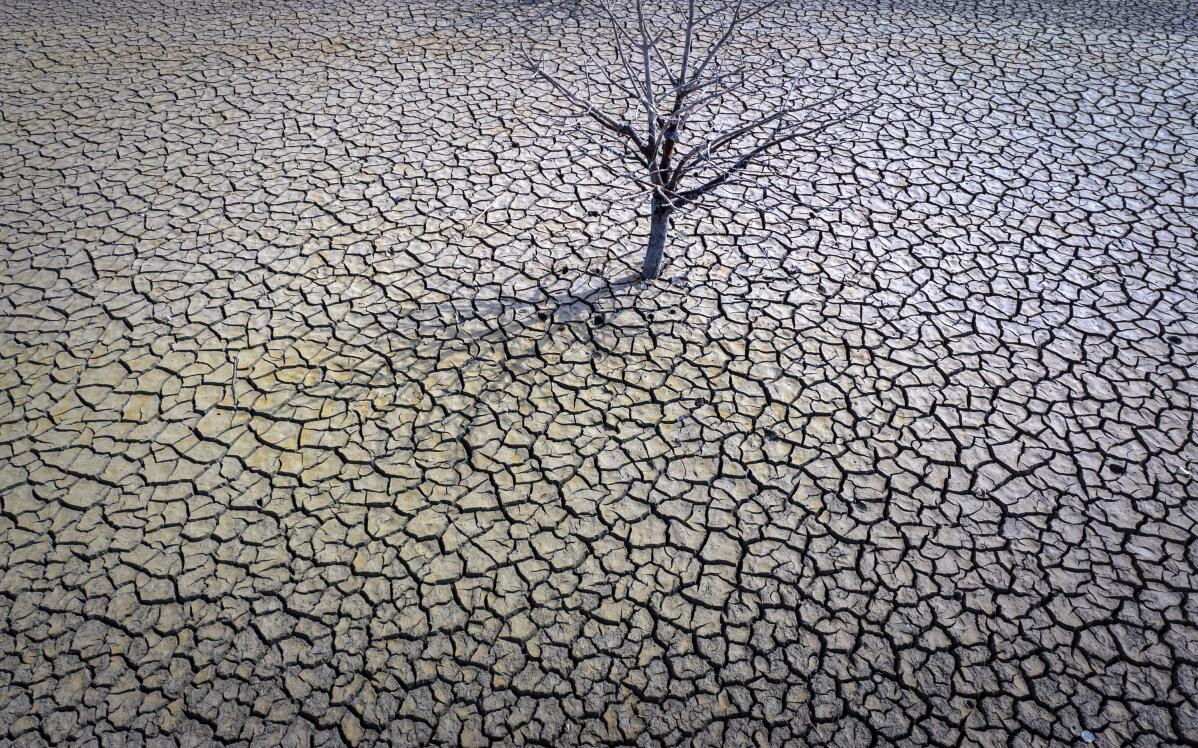 1 of 2

|
FILE - View of the Sau reservoir about 100 km (62 miles) north of Barcelona. Spain, on March 20, 2023. Spain's Agriculture Minister Luis Planas said Tuesday, April 25, 2023, he had requested emergency funds from the European Union to support farmers and ranchers amid extreme drought conditions in the country's agricultural heartlands. (AP Photo/Emilio Morenatti)
1 of 2
FILE - View of the Sau reservoir about 100 km (62 miles) north of Barcelona. Spain, on March 20, 2023. Spain's Agriculture Minister Luis Planas said Tuesday, April 25, 2023, he had requested emergency funds from the European Union to support farmers and ranchers amid extreme drought conditions in the country's agricultural heartlands. (AP Photo/Emilio Morenatti)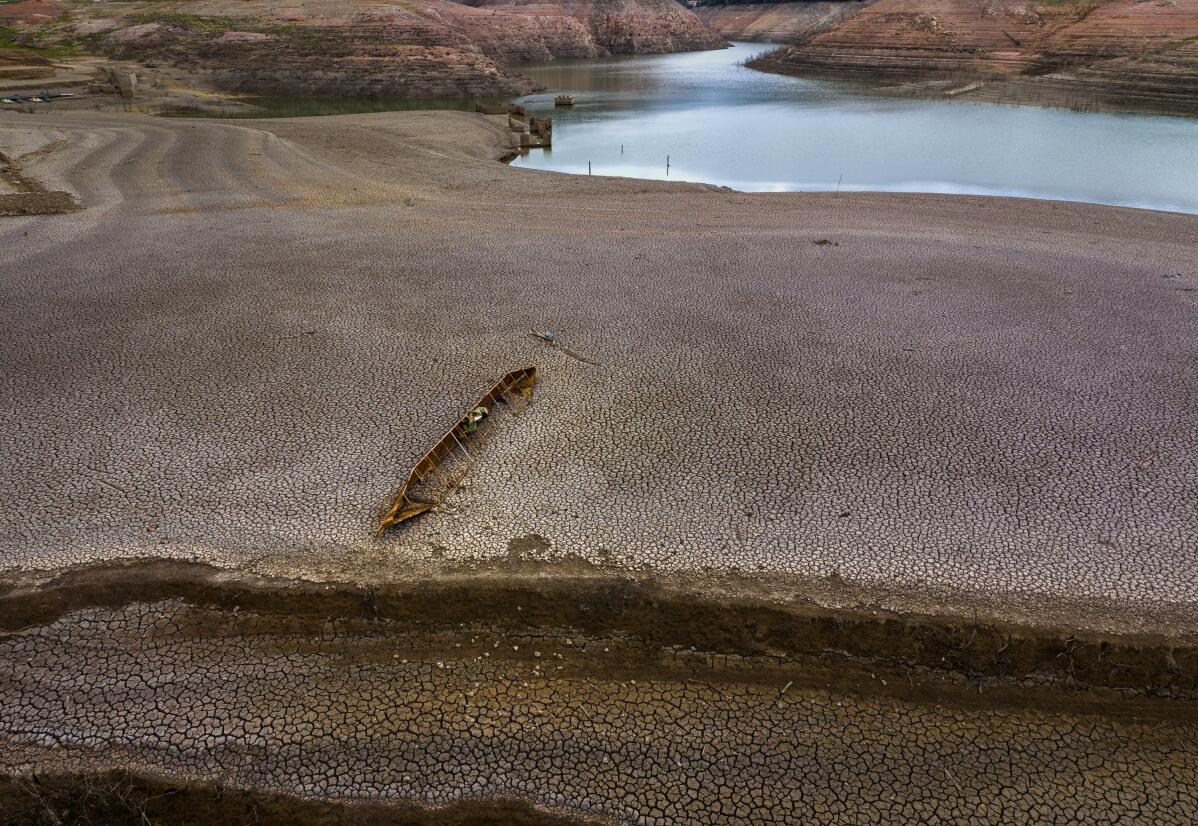 2 of 2

|
FILE - View of the Sau reservoir, about 100 km (62 miles) north of Barcelona, Spain, on April 18, 2023. Spain's Agriculture Minister Luis Planas said Tuesday, April 25, 2023, he had requested emergency funds from the European Union to support farmers and ranchers amid extreme drought conditions in the country's agricultural heartlands. (AP Photo/Emilio Morenatti)
2 of 2
FILE - View of the Sau reservoir, about 100 km (62 miles) north of Barcelona, Spain, on April 18, 2023. Spain's Agriculture Minister Luis Planas said Tuesday, April 25, 2023, he had requested emergency funds from the European Union to support farmers and ranchers amid extreme drought conditions in the country's agricultural heartlands. (AP Photo/Emilio Morenatti)
MADRID (AP) — Spain is requesting emergency funds from the European Union to support farmers and ranchers amid extreme drought conditions in its agricultural heartlands, Agriculture Minister Luis Planas said Tuesday.
Planas wrote to the European Commissioner for Agriculture, Janusz Wojciechowski, on Monday to plead for aid for Spain's 890,000 farm workers, including from the bloc's agricultural crisis reserve and unused rural development funds, he said.
"There is drought, there are high temperatures, but they are much more accentuated in the case of the Iberian Peninsula," Planas added following a cabinet meeting, describing the release urgent financial assistance as of "the utmost importance."
Spain already received 64.5 million euros ($70 million) last year from the EU Common Agricultural Policy's crisis reserve to cope with the increased cost of raw materials linked to Russia's invasion of Ukraine, but five consecutive years of drought in some regions have worsened an already difficult situation.
Currently, 27% of Spanish territory is classified as in drought "emergency" or "alert," according to the Ecological Transition ministry, and water reserves are at 50% of capacity nationally. In Spain's most important agricultural region, Andalusia, the situation is far worse. The Guadalquivir river basin is at 24.8% of its capacity, and farmers in the region have had their water allowance for irrigation cut by up to 90% in some cases.
Spain is the world's biggest exporter of olive oil, and an important producer of fruits and vegetables. The drought has already driven up Spanish olive oil prices to record levels.
The agriculture minister said he had also asked the EU to provide a higher advance payment ahead of the next season, and urged "flexibility" in meeting the strict requirements of the bloc's agricultural policy. The government also announced a 1.8-billion-euro tax cut for affected farmers.
To make matters worse, Spain's state weather agency has predicted temperatures will rise across the Mediterranean nation towards the end of the week, and will peak closer to the July average than those expected for late April.
Last year was Spain's sixth driest — and the hottest since records began in 1961. Some farmers will not sow seeds at all for some crops this year, knowing the plants will simply shrivel in the fields. Eduardo Vera Canuto, a rice farmer in Isla Mayor, in southern Seville province, said the situation was "alarming."
"We are not going to be able to sow rice. We have had five seasons, and this would be the sixth, with many difficulties. Last year we only sowed 30% of the land, because of the water we are entitled to," he said.