Kapalua notebook: Zalatoris ready to return from back injury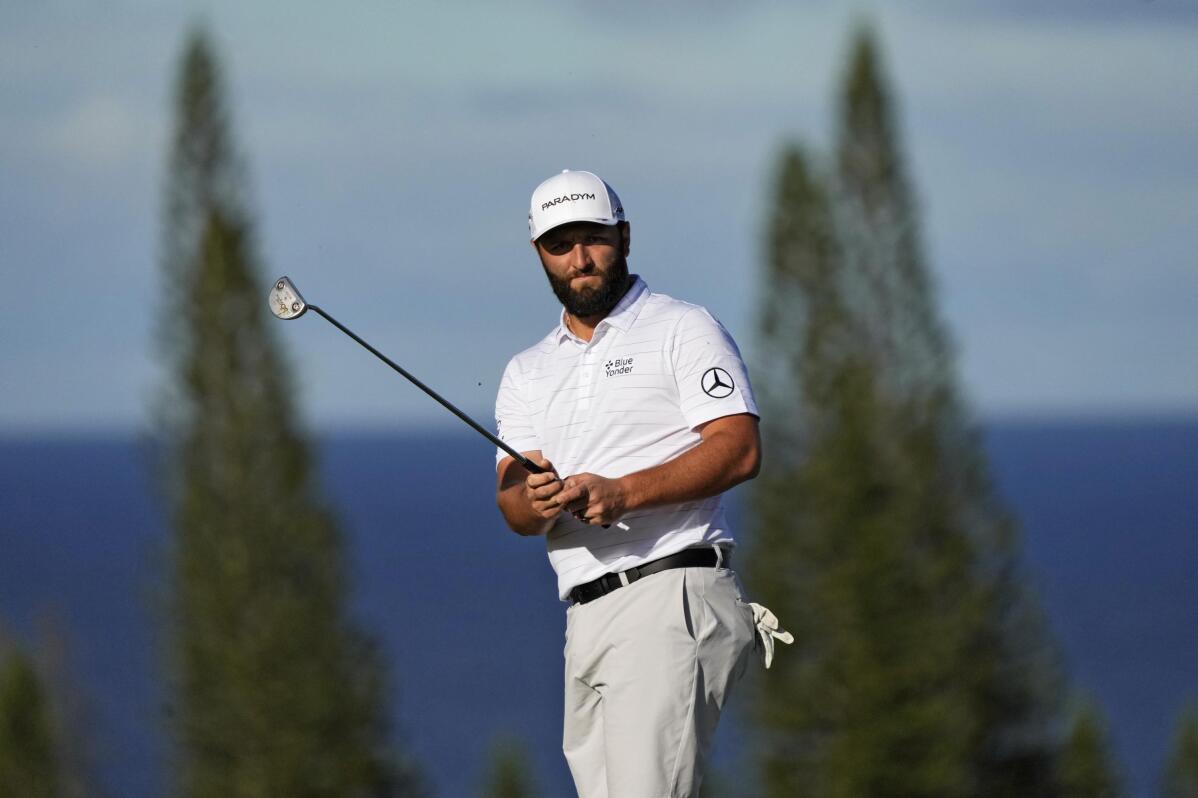 1 of 3

|
Jon Rahm, of Spain, putts on the third green during the Tournament of Champions pro-am golf event, Wednesday, Jan. 4, 2023, at Kapalua Plantation Course in Kapalua, Hawaii. (AP Photo/Matt York)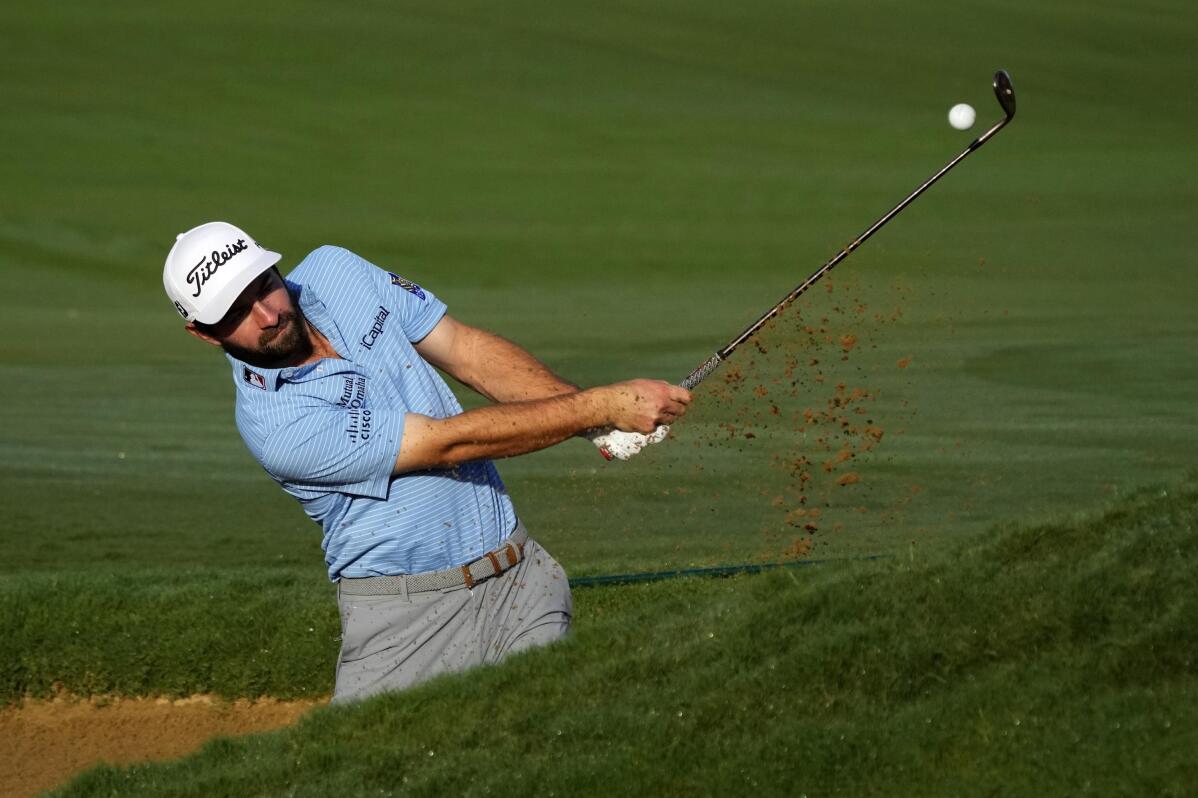 2 of 3

|
Cameron Young plays a shot from a bunker on the third hole during the Tournament of Champions pro-am golf event, Wednesday, Jan. 4, 2023, at Kapalua Plantation Course in Kapalua, Hawaii. (AP Photo/Matt York)
3 of 3

|
Billy Horschel tosses his ball on the third green during the Tournament of Champions pro-am golf event, Wednesday, Jan. 4, 2023, at Kapalua Plantation Course in Kapalua, Hawaii. (AP Photo/Matt York)
Kapalua notebook: Zalatoris ready to return from back injury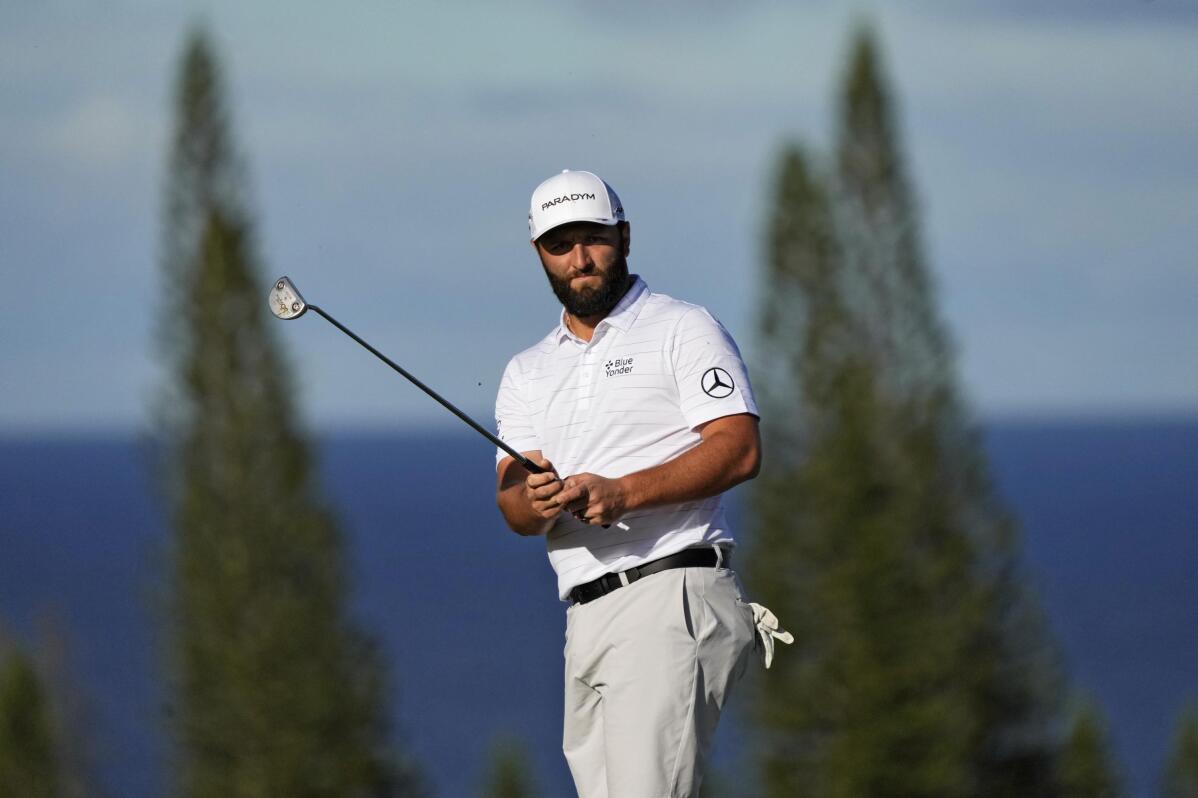 1 of 3

|
Jon Rahm, of Spain, putts on the third green during the Tournament of Champions pro-am golf event, Wednesday, Jan. 4, 2023, at Kapalua Plantation Course in Kapalua, Hawaii. (AP Photo/Matt York)
1 of 3
Jon Rahm, of Spain, putts on the third green during the Tournament of Champions pro-am golf event, Wednesday, Jan. 4, 2023, at Kapalua Plantation Course in Kapalua, Hawaii. (AP Photo/Matt York)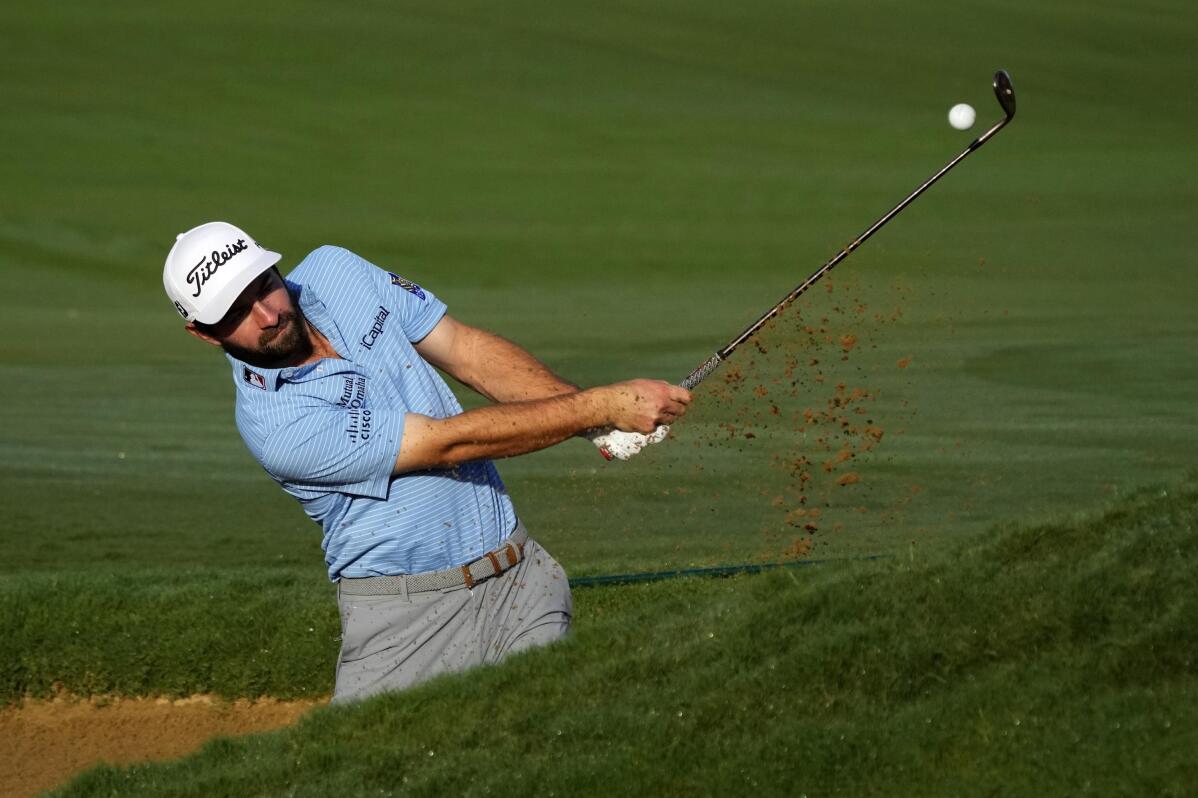 2 of 3

|
Cameron Young plays a shot from a bunker on the third hole during the Tournament of Champions pro-am golf event, Wednesday, Jan. 4, 2023, at Kapalua Plantation Course in Kapalua, Hawaii. (AP Photo/Matt York)
2 of 3
Cameron Young plays a shot from a bunker on the third hole during the Tournament of Champions pro-am golf event, Wednesday, Jan. 4, 2023, at Kapalua Plantation Course in Kapalua, Hawaii. (AP Photo/Matt York)
3 of 3

|
Billy Horschel tosses his ball on the third green during the Tournament of Champions pro-am golf event, Wednesday, Jan. 4, 2023, at Kapalua Plantation Course in Kapalua, Hawaii. (AP Photo/Matt York)
3 of 3
Billy Horschel tosses his ball on the third green during the Tournament of Champions pro-am golf event, Wednesday, Jan. 4, 2023, at Kapalua Plantation Course in Kapalua, Hawaii. (AP Photo/Matt York)
KAPALUA, Hawaii (AP) — Will Zalatoris has gone more than four months since competing because of a back injury. That gave him plenty of time to contemplate a year of close calls capped off by his first win, and to learn about how his body works.
"Probably more than I think I ever wanted to," Zalatoris said.
Zalatoris lost in a playoff at the PGA Championship to Justin Thomas and narrowly missed a birdie putt on the final hole at Brookline that would have forced a playoff with U.S. Open champion Matt Fitzpatrick. Then he won at the first FedEx Cup playoff event, winning a three-hole playoff without having to make birdie.
He played only two rounds of the BMW Championship when his back gave out.
Zalatoris said he spent time with Greg Rose at the Titleist Performance Institute to analyze how to proceed with his career.
"We basically went through a whole assessment of seeing where I'm at, and it was really I think keeping longevity in mind as opposed to anything else," Zalatoris said.
Zalatoris led the PGA Tour in approach to the greens last year, so the idea of change made him pause.
"But I think the big thing for me is we spent a lot of time understanding the pressures of my golf swing and understanding how I push off my right side," he said. "And I do it later than a lot of guys, so what that does for someone with a lot of side bend is that gets my right hip high and my spine is tilted back.
"And so as Dr. Rose said, 'Duh.' No wonder I had a back issue."
He said he was fortunate the fix had to do with a motor pattern and not anything structurally wrong. It took him 12 weeks to recover, and he resumed hitting balls again in early December.
The only big change was how he sets up to the ball instead of anything in the swing. Zalatoris said his swing is now more efficient, and he hasn't lost any of his speed. Now it's a matter of losing rust.
When he tees off Thursday, it will be his first shot in competition in 138 days.
TOM AND TIGER
Tom Kim, the 20-year-old South Korean, had his first extended meeting with his golf idol Tiger Woods when he played the Hero World Challenge in the Bahamas last month. The first encounter was just as memorable.
Kim would have been 7 and living in Australia when Woods came to Melbourne for the Australian Masters in November 2009. Kingston Heath was buzzing with some 25,000 spectators and an atmosphere not much different from a major.
"He was walking to the bathroom and I had my 'TW' cap on, and it was so big because I had a small head at that time and it didn't fit," Kim said. "But he was walking literally 3 feet in front of me and I shouted, 'Go Tiger,' and (he) tipped the cap and went in the bathroom.
"That was my first interaction with him."
Kim said the fans started running to the bathroom to see Woods when he came back out. The kid chose not to follow.
"I wanted to give him his privacy," he said.
NO. 1 WATCH
Scottie Scheffler lost the No. 1 ranking in October when Rory McIlroy won the CJ Cup. Now the Masters champion gets another chance to get it back.
Scheffler would have to finish in outright third place or better at the Sentry Tournament of Champions to return to No. 1 in the world. McIlroy chose not to play.
Scheffler also figures to get another chance in three weeks at The American Express in the California desert, which boasts five of the top seven players.
As for McIlroy, he starts the year with a tight lead in the ranking and a tall order in breaking a peculiar streak — not since 2009 with Tiger Woods has a player started the year at No. 1 and never lost the top ranking all year.
NBC VOICES
Brad Faxon and Smylie Kaufman are the latest additions to NBC's golf commentary on the PGA Tour.
Faxon, an eight-time winner and former Ryder Cup player, worked briefly for NBC Sports in 2010 as a hole announcer and most recently was part of the Fox Sports crew when it had the U.S. Open contract. Kaufman shot 61 on the final day to win in Las Vegas in 2015.
Faxon, who starts when NBC begins the Florida swing at the Honda Classic, will be a hole announcer, along with Curt Byrum, while Kaufman will join Notah Begay III, Arron Oberholser and former caddie John Wood as on-course reporters. Kaufman and Wood are at Kapalua.
NBC also has sent lead announcer Dan Hicks and tower analyst Paul Azinger to the first two events of the year in Hawaii.
EQUIPMENT CHANGES
Tom Kim has an apparel deal with Nike and renewed his equipment contract with Titleist. Patrick Cantlay has no deal at all as the No. 4 player in the world and Titleist did not come to a renewal agreement.
Otherwise, movement in the equipment sector has been relatively slow.
Wilson Golf added Kevin Kisner and Trey Mullinax to its staff. Kisner had been with Callaway, while Mullinax had a mixed bag last year that included 2013 Ping irons when he won the Barbasol Championship.
Cantlay also is no longer with Hugo Boss, whose logo was on the front of his shirt. He said the German-based clothing company is getting out of the golf business. Cantlay has a full bag of Titleist equipment for Kapalua, though he will be testing new equipment.
___
AP golf: https://apnews.com/hub/golf and https://twitter.com/AP_Sports