Karsdorp in for Roma return after making peace with Mourinho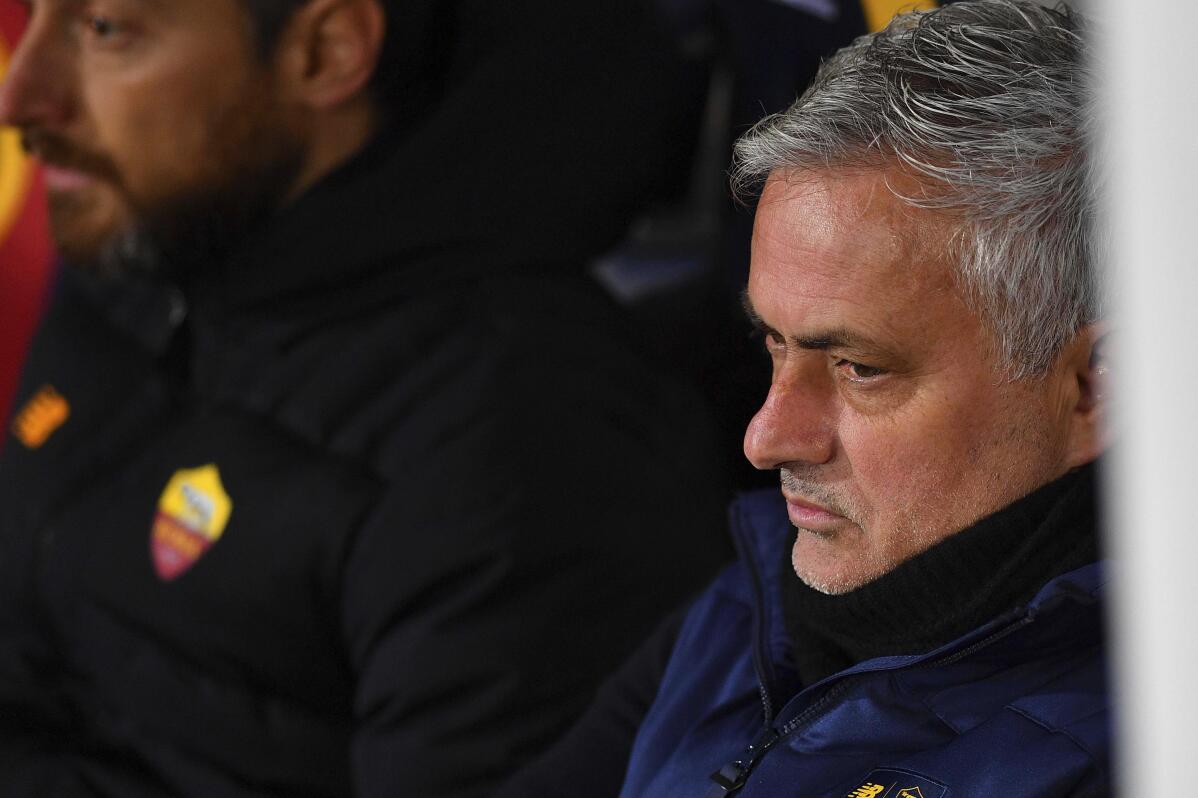 1 of 2

|
Roma coach Jose Mourinho sits on the bench during the Italian Serie A soccer match between Lecce and Roma at the Via del Mare Stadium in Lecce, Italy, Sunday, Feb. 11, 2023. (Giovanni Evangelista/LaPresse via AP)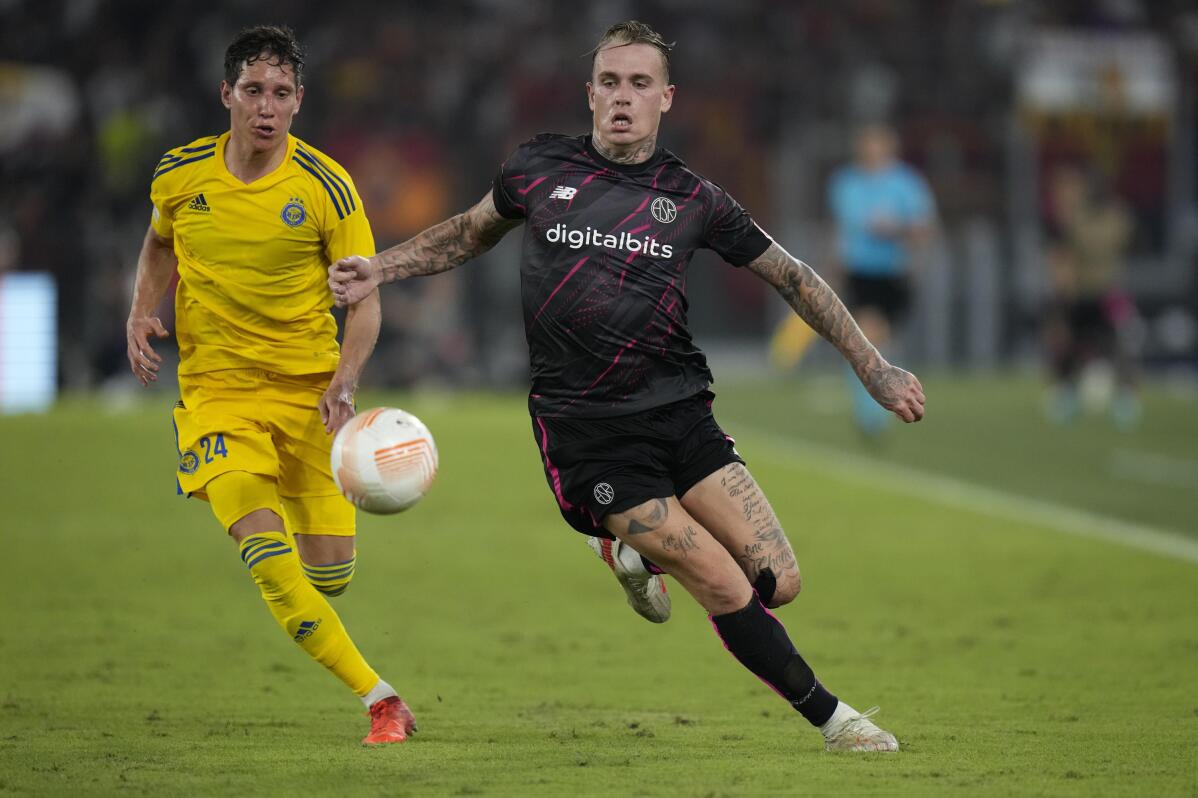 2 of 2

|
FILE - Roma's Rick Karsdorp, runs for the ball during the Europa League soccer match between Roma and HJK Helsinki at Rome's Olympic stadium, on Sept. 15, 2022. Rick Karsdorp is set to return for Roma three months after a fallout with coach José Mourinho that looked to have ended the defender's career with the club. Mourinho unleashed a vicious tirade apparently aimed at Karsdorp after Roma's 1-1 draw at Sassuolo in November. He said he had been "betrayed by a player with an unprofessional attitude" and Karsdorp has not played for Roma since. (AP Photo/Alessandra Tarantino)
Karsdorp in for Roma return after making peace with Mourinho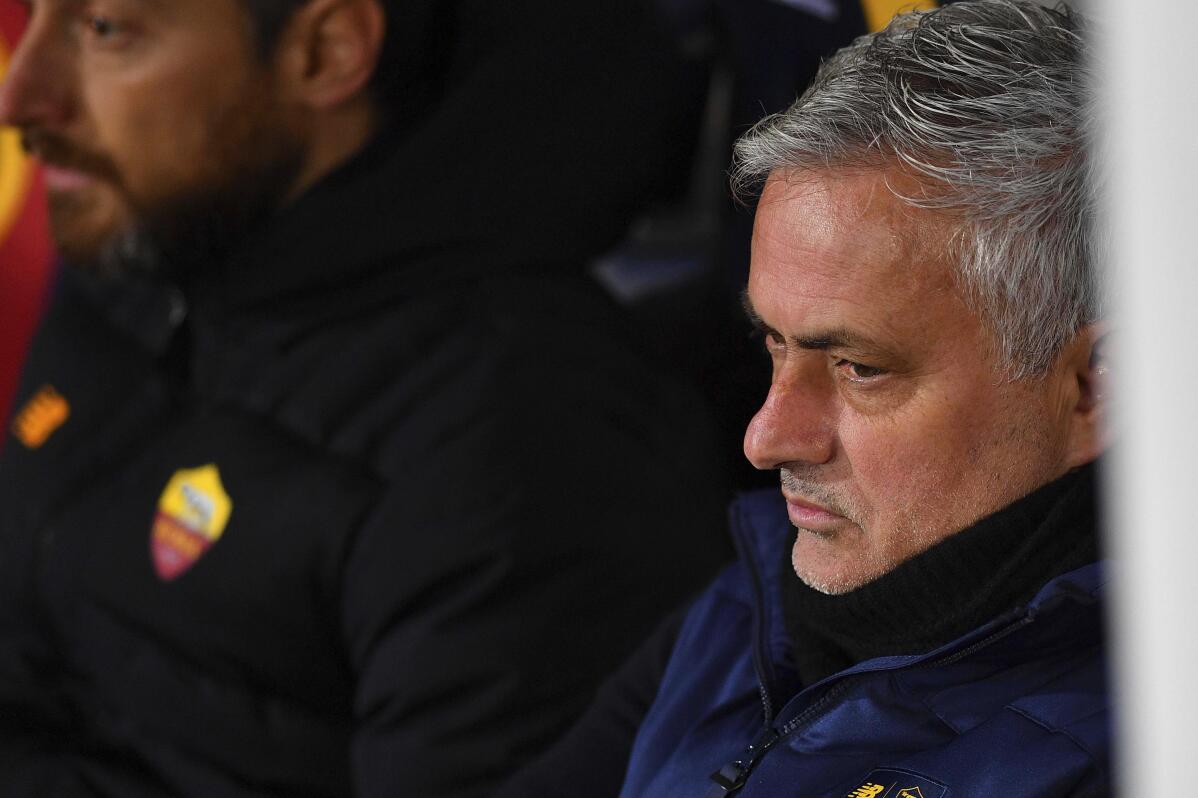 1 of 2

|
Roma coach Jose Mourinho sits on the bench during the Italian Serie A soccer match between Lecce and Roma at the Via del Mare Stadium in Lecce, Italy, Sunday, Feb. 11, 2023. (Giovanni Evangelista/LaPresse via AP)
1 of 2
Roma coach Jose Mourinho sits on the bench during the Italian Serie A soccer match between Lecce and Roma at the Via del Mare Stadium in Lecce, Italy, Sunday, Feb. 11, 2023. (Giovanni Evangelista/LaPresse via AP)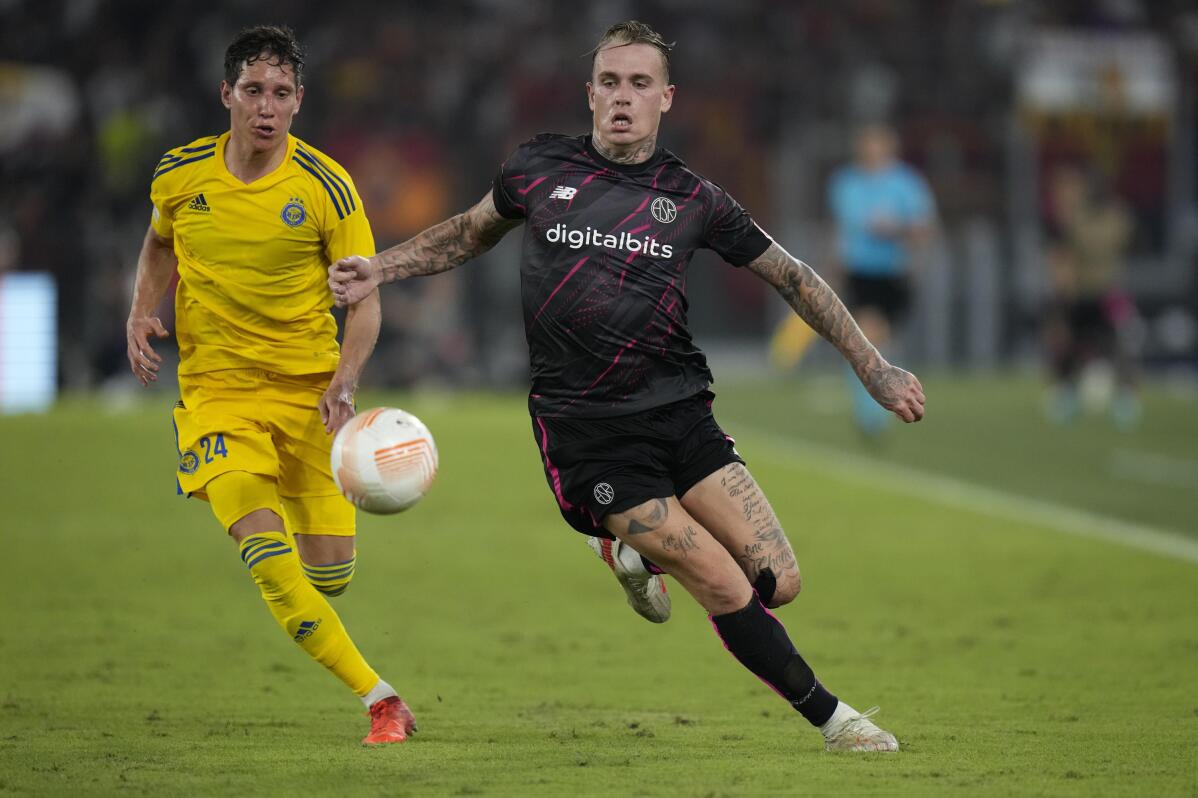 2 of 2

|
FILE - Roma's Rick Karsdorp, runs for the ball during the Europa League soccer match between Roma and HJK Helsinki at Rome's Olympic stadium, on Sept. 15, 2022. Rick Karsdorp is set to return for Roma three months after a fallout with coach José Mourinho that looked to have ended the defender's career with the club. Mourinho unleashed a vicious tirade apparently aimed at Karsdorp after Roma's 1-1 draw at Sassuolo in November. He said he had been "betrayed by a player with an unprofessional attitude" and Karsdorp has not played for Roma since. (AP Photo/Alessandra Tarantino)
2 of 2
FILE - Roma's Rick Karsdorp, runs for the ball during the Europa League soccer match between Roma and HJK Helsinki at Rome's Olympic stadium, on Sept. 15, 2022. Rick Karsdorp is set to return for Roma three months after a fallout with coach José Mourinho that looked to have ended the defender's career with the club. Mourinho unleashed a vicious tirade apparently aimed at Karsdorp after Roma's 1-1 draw at Sassuolo in November. He said he had been "betrayed by a player with an unprofessional attitude" and Karsdorp has not played for Roma since. (AP Photo/Alessandra Tarantino)
MILAN (AP) — Three months after a fallout with José Mourinho that looked to have ended Rick Karsdorp's career at Roma, the defender is set to return to the team.
Mourinho unleashed a vicious tirade apparently aimed at Karsdorp after Roma's 1-1 draw at Sassuolo in November, saying he had been "betrayed by a player with an unprofessional attitude."
While he did not specifically name Karsdorp, the Netherlands defender has not played for Roma since.
However, a seemingly inevitable move away from the Italian capital did not materialize in January and the right back appears to have made peace with Mourinho. So much so that the Portuguese coach even came close to apologizing for his harsh words.
"As for how things are between us, there has been no problem since December," Mourinho said Wednesday. "The problem arose against Sassuolo because of the player's attitude on the bench and when he came on, which I didn't like. Then I went a bit overboard with my choice of words.
"After that period, the media thought it was over between us but it wasn't. We've always has a good relationship … Lots of people stuck their oar in without knowing the facts — and I'm not referring to you journalists."
However, the situation between Roma and Karsdorp deteriorated so badly that players' union FIFPRO released a statement at the end of last year "strongly condemn(ing)" the club's treatment of the player.
But Mourinho and Karsdorp insisted this week that the 28-year-old Dutchman had simply been sidelined by injury problems.
"I had some problems the last couple of weeks with my knee, every time was swollen," Karsdorp said. "So I had some pain but now I'm feeling good.
"This is my sixth year here. I love to play for this club. The thing I want to say, between me and the coach, is that people like FIFPRO and my lawyer they were talking not on my behalf. People said things that were not true. The thing is I just want to play for this club and, as I said before, I am happy to be back."
Karsdorp could be set for his first Serie A appearance since that Sassuolo match when Roma hosts relegation-threatened Hellas Verona on Sunday at Stadio Olimpico.
Roma, which was held to a 1-1 draw at Lecce last weekend, is involved in a tight battle for the Champions League places.
Mourinho's team currently occupies fourth place in Serie A and the final qualifying berth for Europe's elite club competition, but it is above AC Milan on goal difference alone. Head-to-head is the first tiebreaker at the end of the season.
Roma is also only two points ahead of sixth-place Lazio. But the team is level on points with Atalanta and only three points below second-place Inter Milan.
Verona has not lost in its past four matches to move within two points of safety.
___
More AP soccer: https://apnews.com/hub/soccer and https://twitter.com/AP_Sports