James Blake, Lleyton Hewitt advance in Sony Open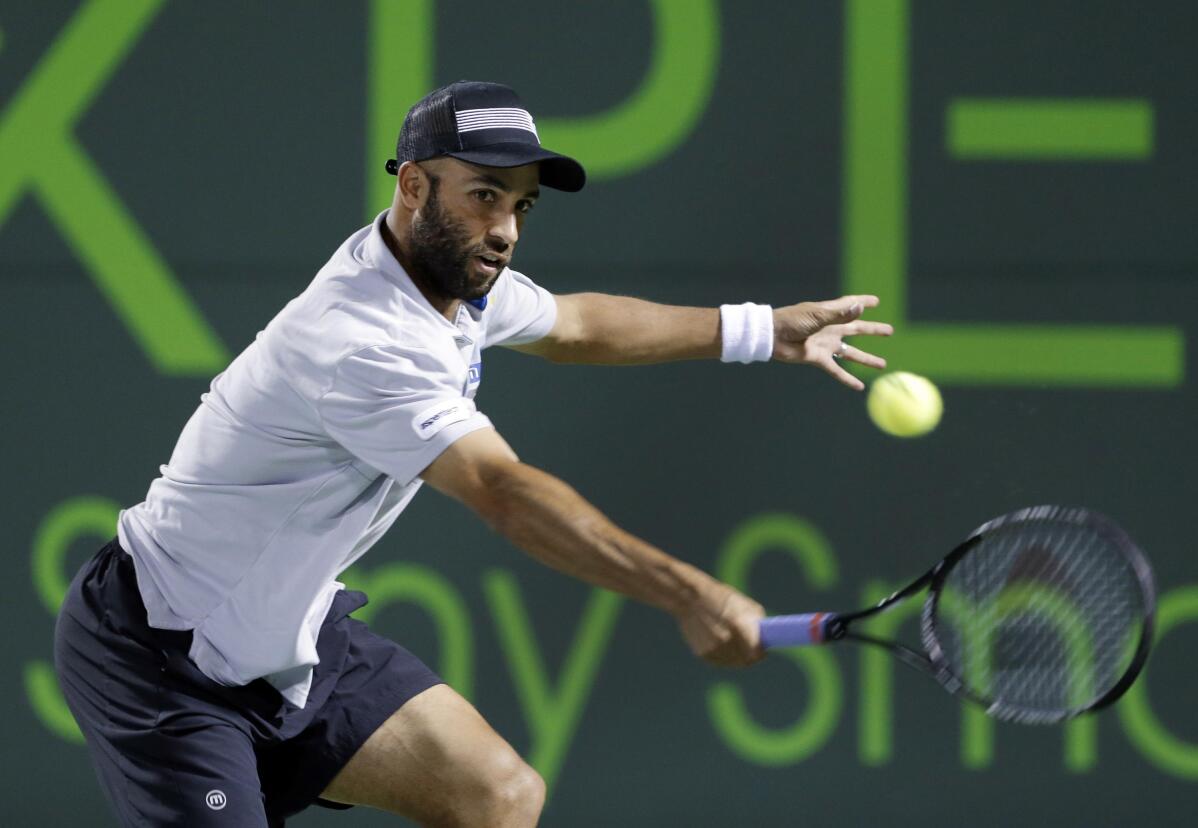 1 of 4

|
James Blake, of the United States, returns a shot from Ryan Harrison, of the United States, during the Sony Open tennis tournament, Wednesday, March 20, 2013, in Key Biscayne, Fla. Blake defeated Harrison 6-2, 6-2. (AP Photo/Wilfredo Lee)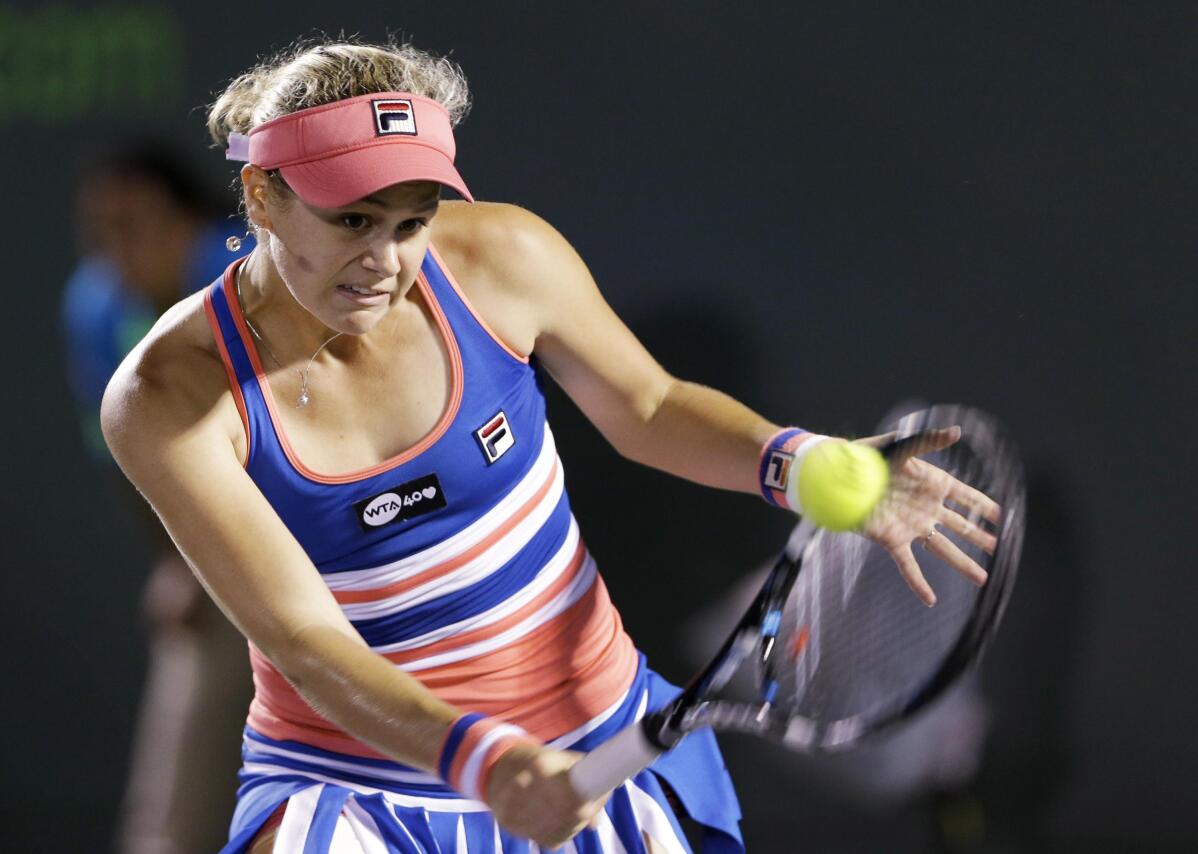 2 of 4

|
Jana Cepelova, of Slovakia, returns a shot from Francesca Schiavone, of Italy, during the Sony Open tennis tournament, Wednesday, March 20, 2013, in Key Biscayne, Fla. (AP Photo/Wilfredo Lee)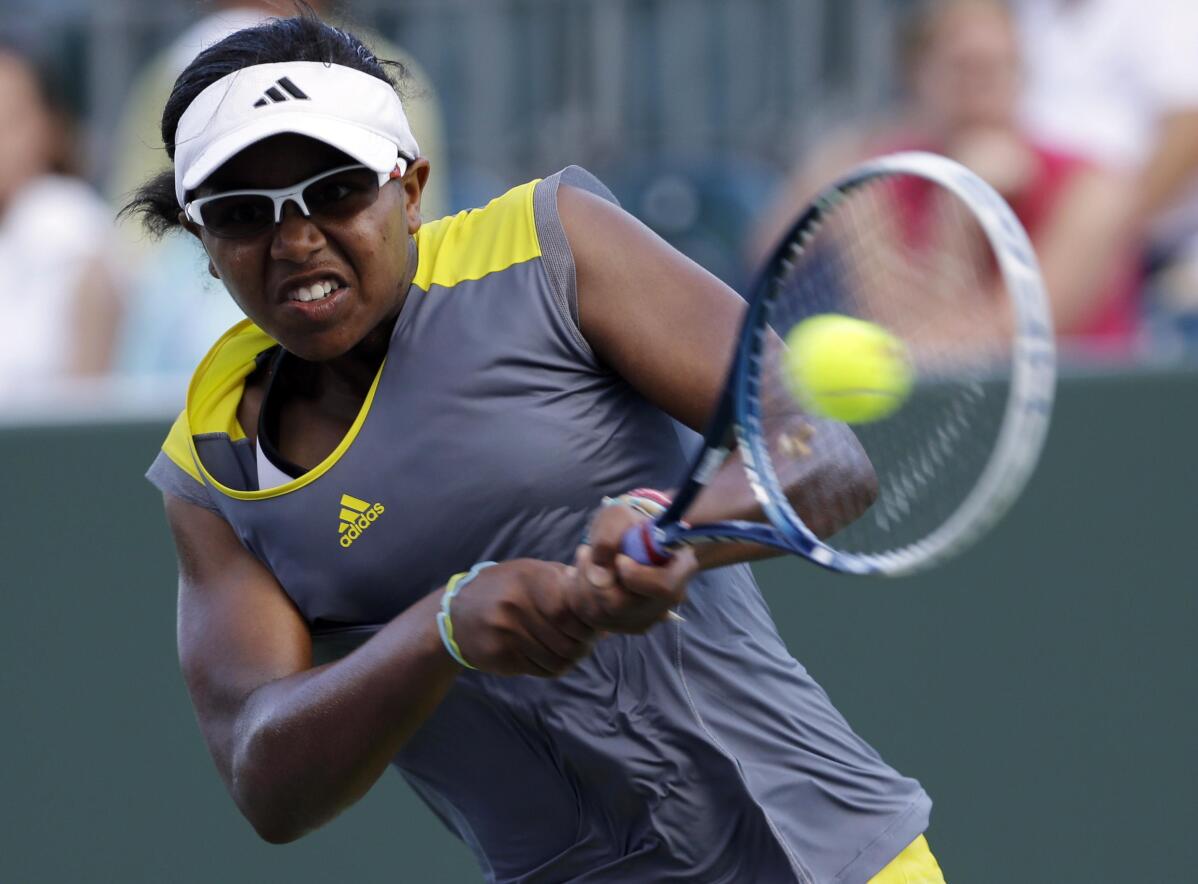 3 of 4

|
Victoria Duval returns to Andrea Hlavackova, of the Czech Republic, during the Sony Open tennis tournament in Key Biscayne, Fla., Wednesday, March 20, 2013. (AP Photo/Alan Diaz)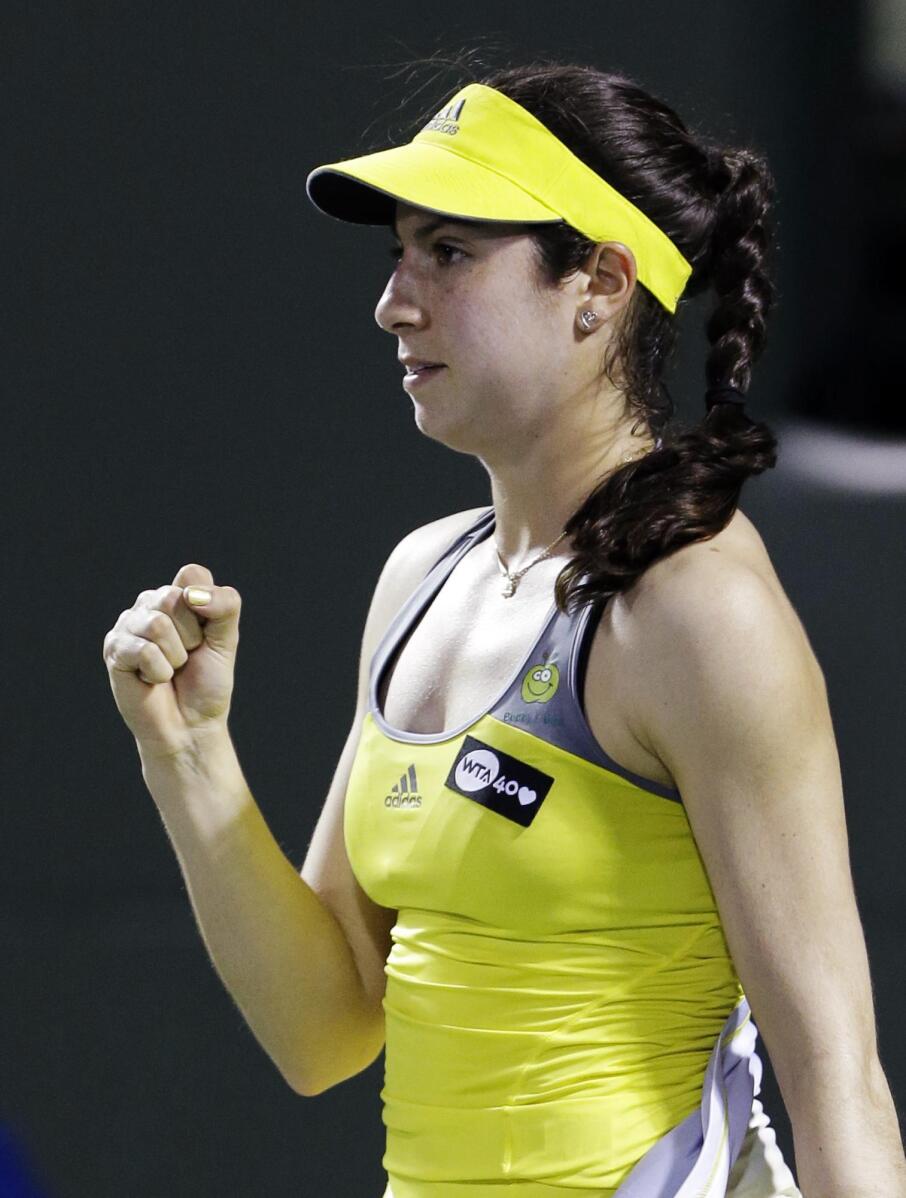 4 of 4

|
Christina McHale celebrates after winning a point against Anett Kontaveit, of Estonia, during the Sony Open tennis tournament, Wednesday, March 20, 2013 in Key Biscayne, Fla. McHale won 6-2, 6-1. (AP Photo/Wilfredo Lee)
James Blake, Lleyton Hewitt advance in Sony Open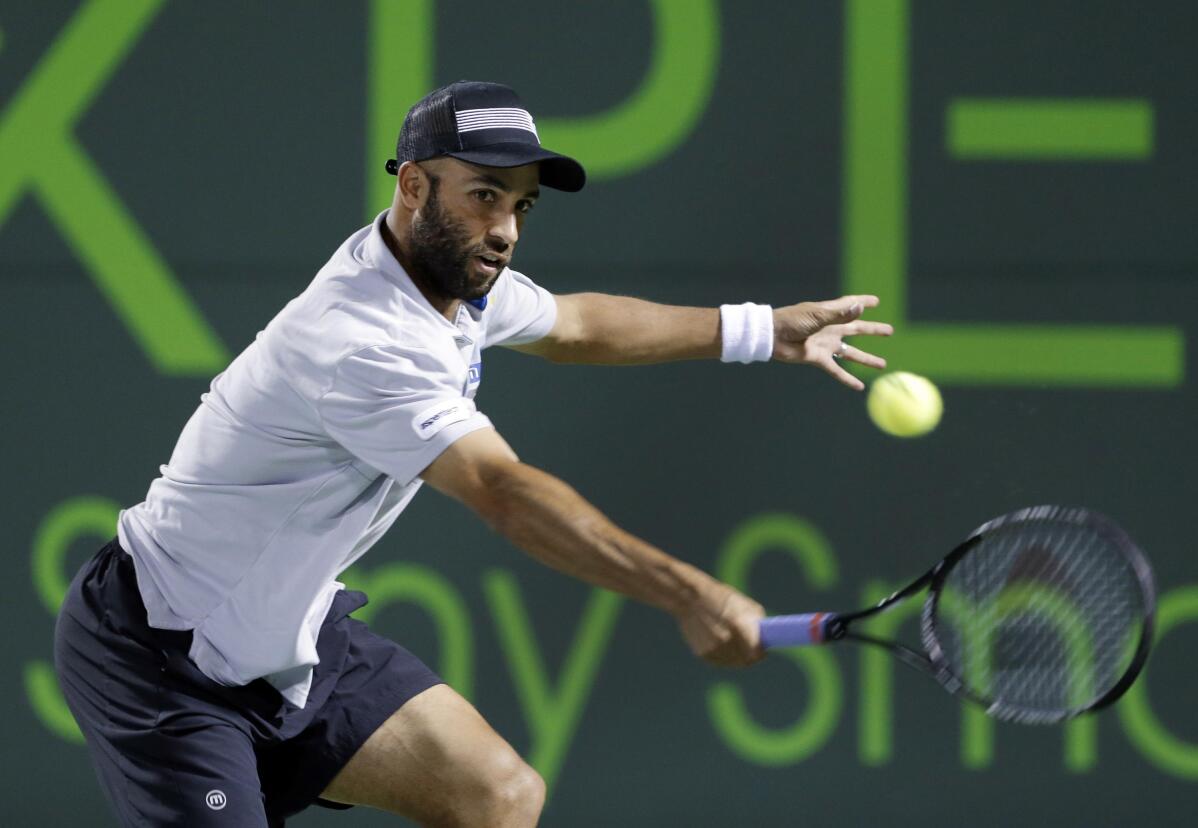 1 of 4

|
James Blake, of the United States, returns a shot from Ryan Harrison, of the United States, during the Sony Open tennis tournament, Wednesday, March 20, 2013, in Key Biscayne, Fla. Blake defeated Harrison 6-2, 6-2. (AP Photo/Wilfredo Lee)
1 of 4
James Blake, of the United States, returns a shot from Ryan Harrison, of the United States, during the Sony Open tennis tournament, Wednesday, March 20, 2013, in Key Biscayne, Fla. Blake defeated Harrison 6-2, 6-2. (AP Photo/Wilfredo Lee)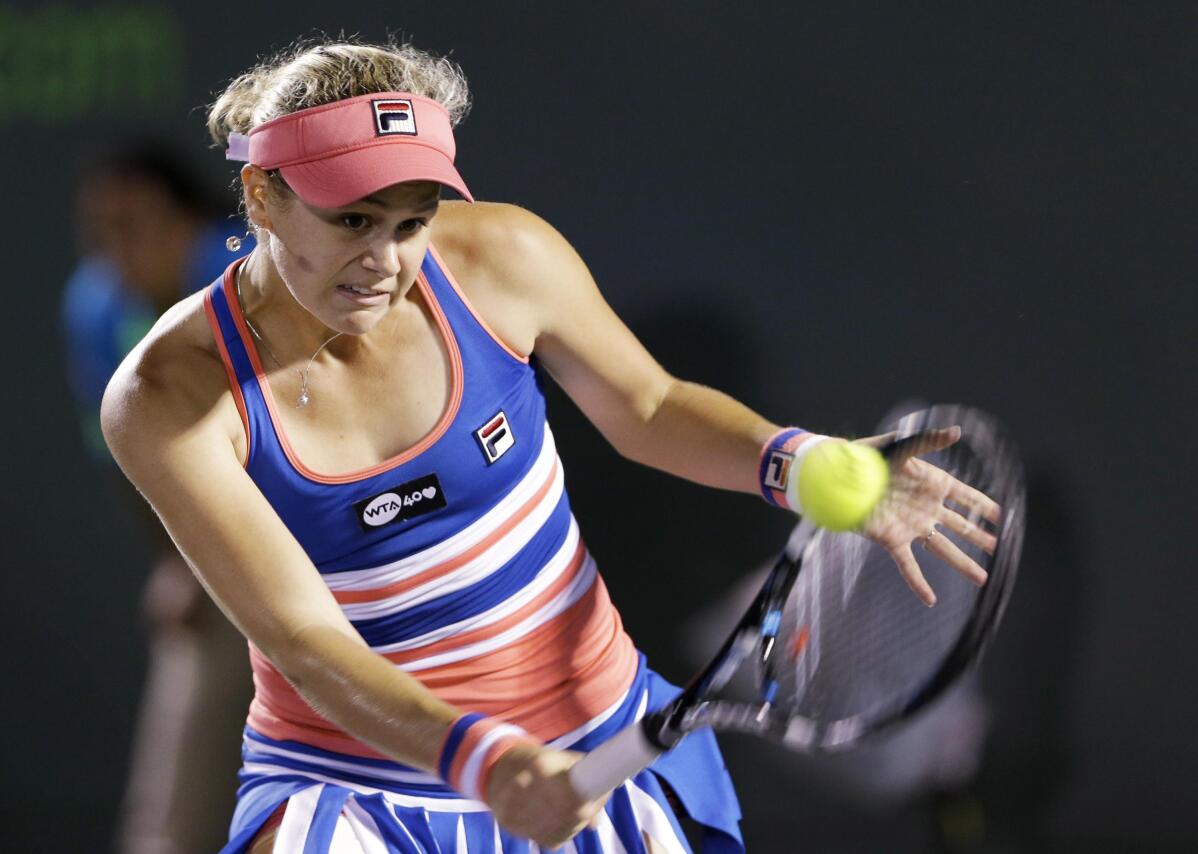 2 of 4

|
Jana Cepelova, of Slovakia, returns a shot from Francesca Schiavone, of Italy, during the Sony Open tennis tournament, Wednesday, March 20, 2013, in Key Biscayne, Fla. (AP Photo/Wilfredo Lee)
2 of 4
Jana Cepelova, of Slovakia, returns a shot from Francesca Schiavone, of Italy, during the Sony Open tennis tournament, Wednesday, March 20, 2013, in Key Biscayne, Fla. (AP Photo/Wilfredo Lee)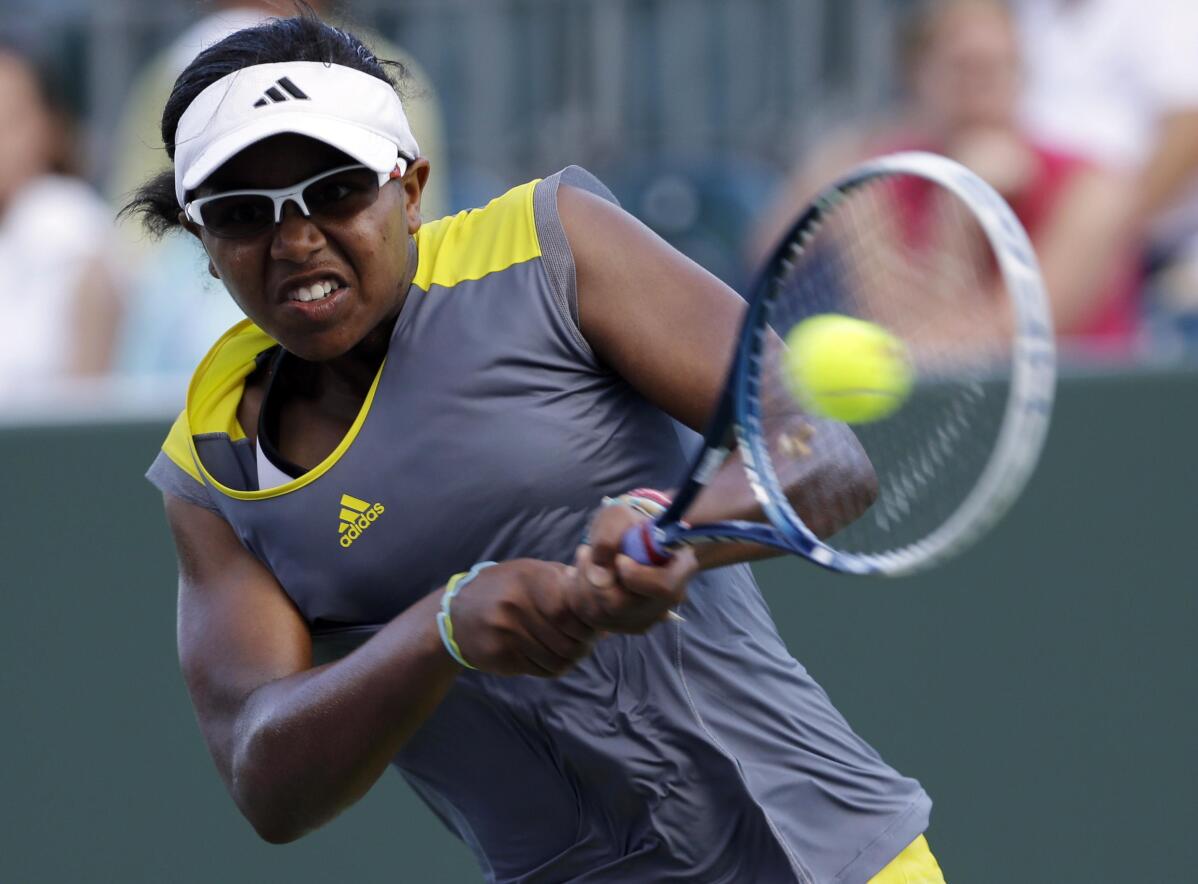 3 of 4

|
Victoria Duval returns to Andrea Hlavackova, of the Czech Republic, during the Sony Open tennis tournament in Key Biscayne, Fla., Wednesday, March 20, 2013. (AP Photo/Alan Diaz)
3 of 4
Victoria Duval returns to Andrea Hlavackova, of the Czech Republic, during the Sony Open tennis tournament in Key Biscayne, Fla., Wednesday, March 20, 2013. (AP Photo/Alan Diaz)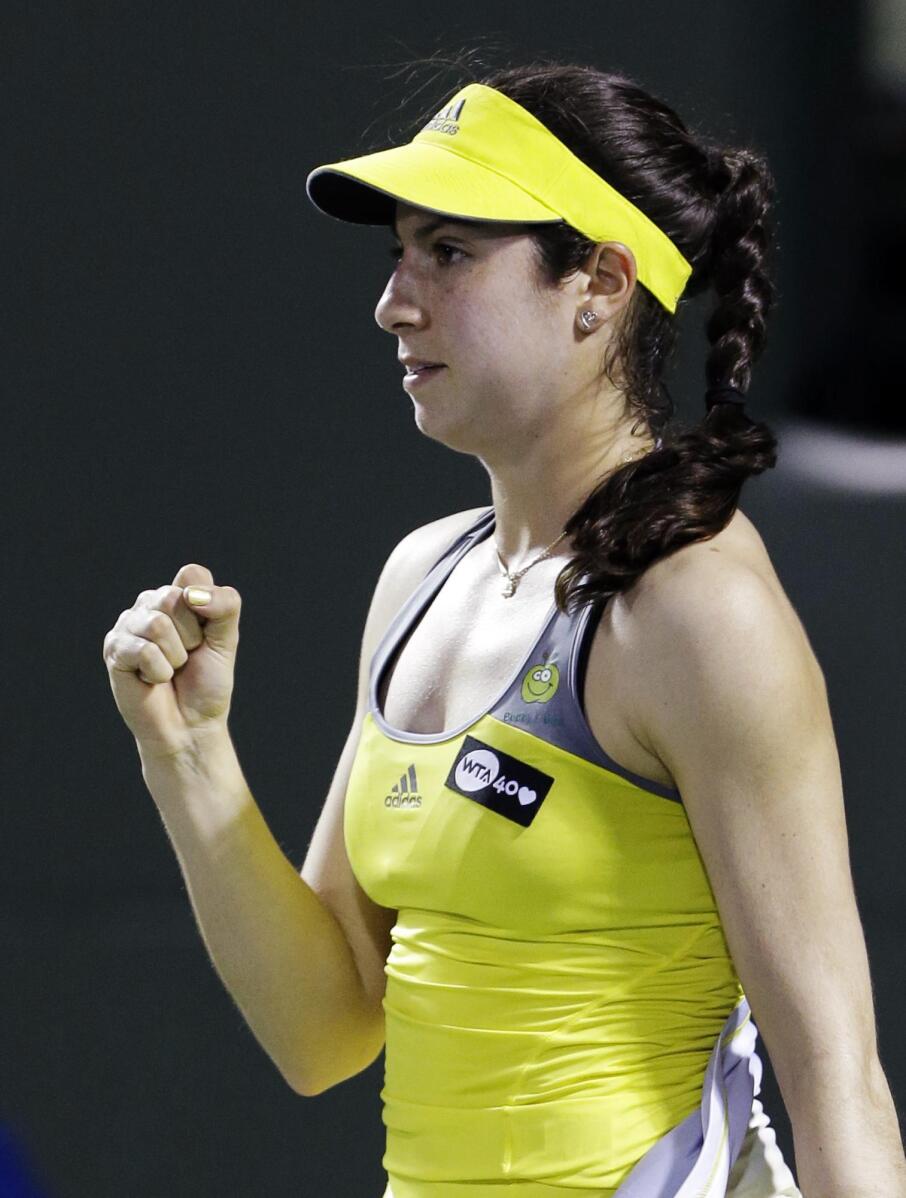 4 of 4

|
Christina McHale celebrates after winning a point against Anett Kontaveit, of Estonia, during the Sony Open tennis tournament, Wednesday, March 20, 2013 in Key Biscayne, Fla. McHale won 6-2, 6-1. (AP Photo/Wilfredo Lee)
4 of 4
Christina McHale celebrates after winning a point against Anett Kontaveit, of Estonia, during the Sony Open tennis tournament, Wednesday, March 20, 2013 in Key Biscayne, Fla. McHale won 6-2, 6-1. (AP Photo/Wilfredo Lee)
KEY BISCAYNE, Fla. (AP) — James Blake advanced to the second round of the Sony Open, beating fellow American Ryan Harrison 6-2, 6-2 on Wednesday night.
The 33-year-old Blake, a former top-10 player now ranked 95th, was far more active than the 20-year-old Harrison, ranked seven spots higher, in the 57-minute match.
"It was one of those days when things are going in and right from the start I felt really good," Blake said. "Tonight, is an example of what can happen when I can put it together. I was really being aggressive and taking it to him."
Harrison won his first two service games at take a 2-1 lead, but Blake won the next five games to take the first set. In the second set, Blake raced to a 4-1 lead.
Blake saved the one break point he faced at 30-40 in the final game of the match.
Blake, in the tournament as a wild card, is 3-0 against Harrison.
"I'm sure it's tough and I wanted to say something to him at the net but I also knew how much it hurt right at that time," Blake said. "I think for him it's going to come easier at some point."
Two-time Grand Slam winner Lleyton Hewitt also won his opening match, topping Joao Sousa of Portugal 6-1, 7-6 (3). Hewitt, the 32-year-old Australian who once topped the world rankings, made his first start in the event since 2009. The wild-card entry is 91st in the world. He has been injured much of the past three years, undergoing hip surgery and operations on his left foot.
In women's play, Victoria Duval, a 17-year-old wild-card entry ranked 376th, beat 66th-ranked Andrea Hlavackova of the Czech Republic 7-6 (4), 6-4.
"I wasn't really nervous," Duval said "It was just like a really exhausting match."
Duval, who trains at the USTA Training Center in Boca Raton, was making only her third start in a tour-level tournament. It was her second WTA Tour event win. She beat Johanna Larsson of Sweden in Memphis in February.
Russia's Svetlana Kuznetsova, the 2006 champion, beat Lourdes Dominguez Lino of Spain 6-3, 6-3.