Low-cost fashion chain H&M reports 4th-quarter loss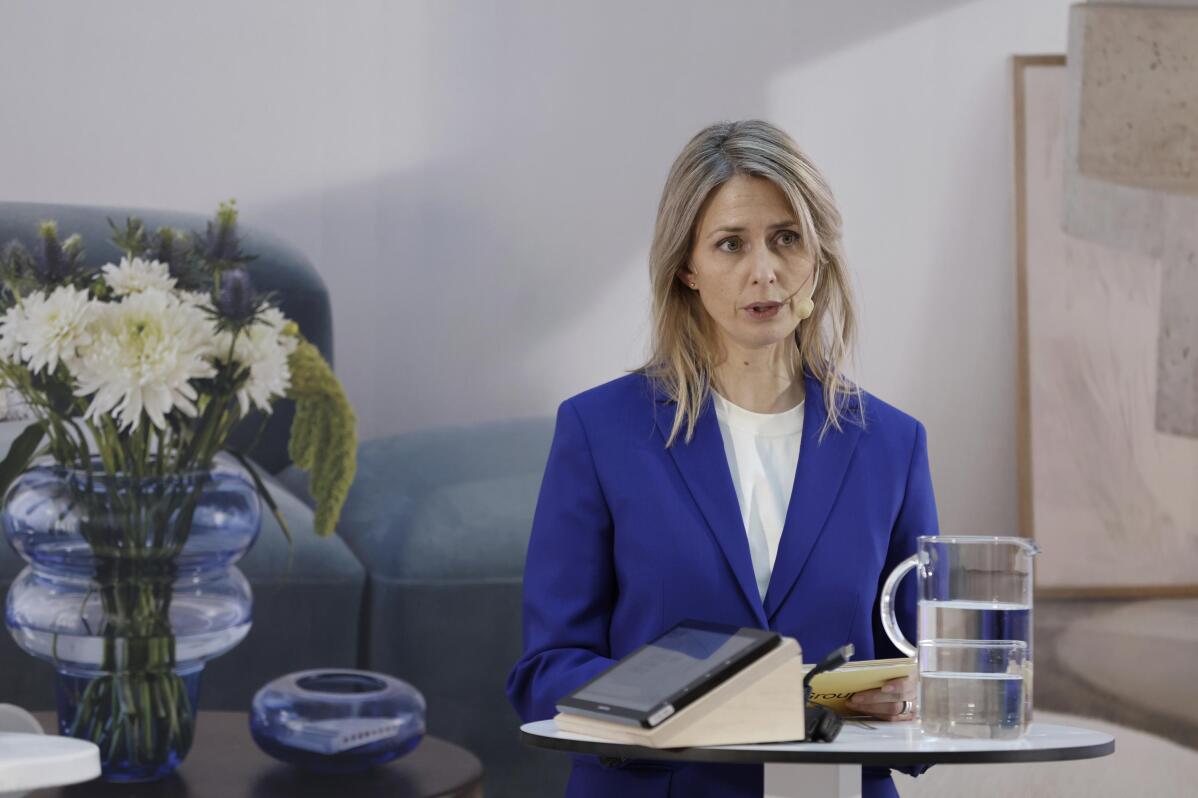 1 of 2

|
CEO of H&M Helena Helmersson presents the financial report at H&M's headquarters in Stockholm, Friday, Jan. 23, 2023 Low-cost fashion brand H&M said Friday that shutting down its business in Russia and Belarus had a significant negative impact on its results, while increases in the costs of raw materials and freight and a strong U.S. dollar made purchases more expensive. (Christine Olsson/TT News Agency via AP)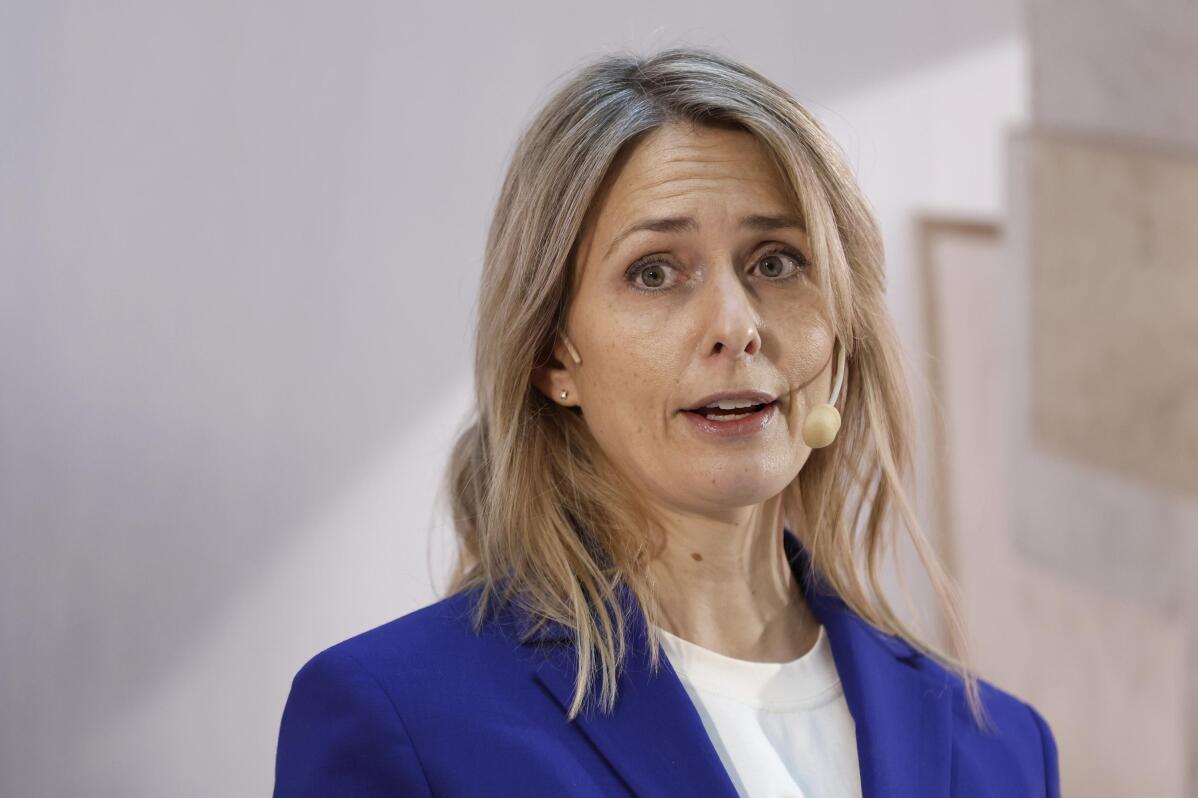 2 of 2

|
CEO of H&M Helena Helmersson presents the financial report at H&M's headquarters in Stockholm, Friday, Jan. 23, 2023 Low-cost fashion brand H&M said Friday that shutting down its business in Russia and Belarus had a significant negative impact on its results, while increases in the costs of raw materials and freight and a strong U.S. dollar made purchases more expensive. (Christine Olsson/TT News Agency via AP)
Low-cost fashion chain H&M reports 4th-quarter loss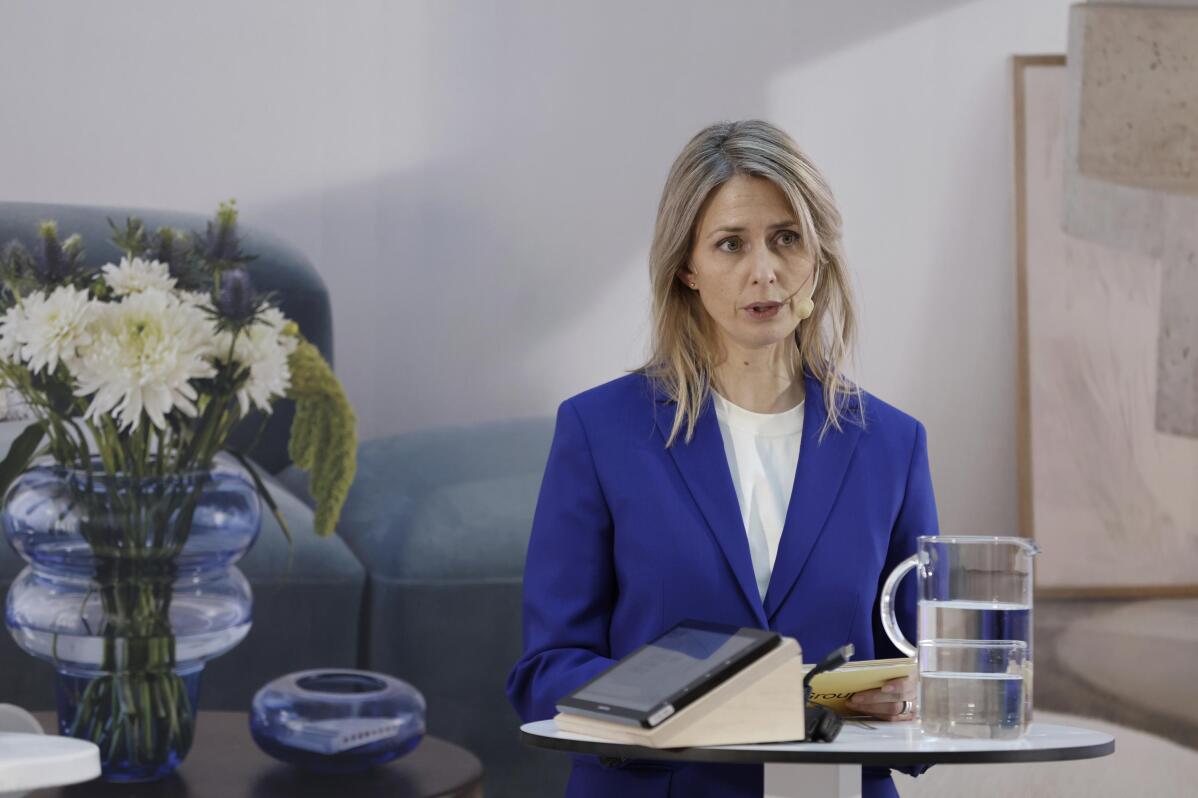 1 of 2

|
CEO of H&M Helena Helmersson presents the financial report at H&M's headquarters in Stockholm, Friday, Jan. 23, 2023 Low-cost fashion brand H&M said Friday that shutting down its business in Russia and Belarus had a significant negative impact on its results, while increases in the costs of raw materials and freight and a strong U.S. dollar made purchases more expensive. (Christine Olsson/TT News Agency via AP)
1 of 2
CEO of H&M Helena Helmersson presents the financial report at H&M's headquarters in Stockholm, Friday, Jan. 23, 2023 Low-cost fashion brand H&M said Friday that shutting down its business in Russia and Belarus had a significant negative impact on its results, while increases in the costs of raw materials and freight and a strong U.S. dollar made purchases more expensive. (Christine Olsson/TT News Agency via AP)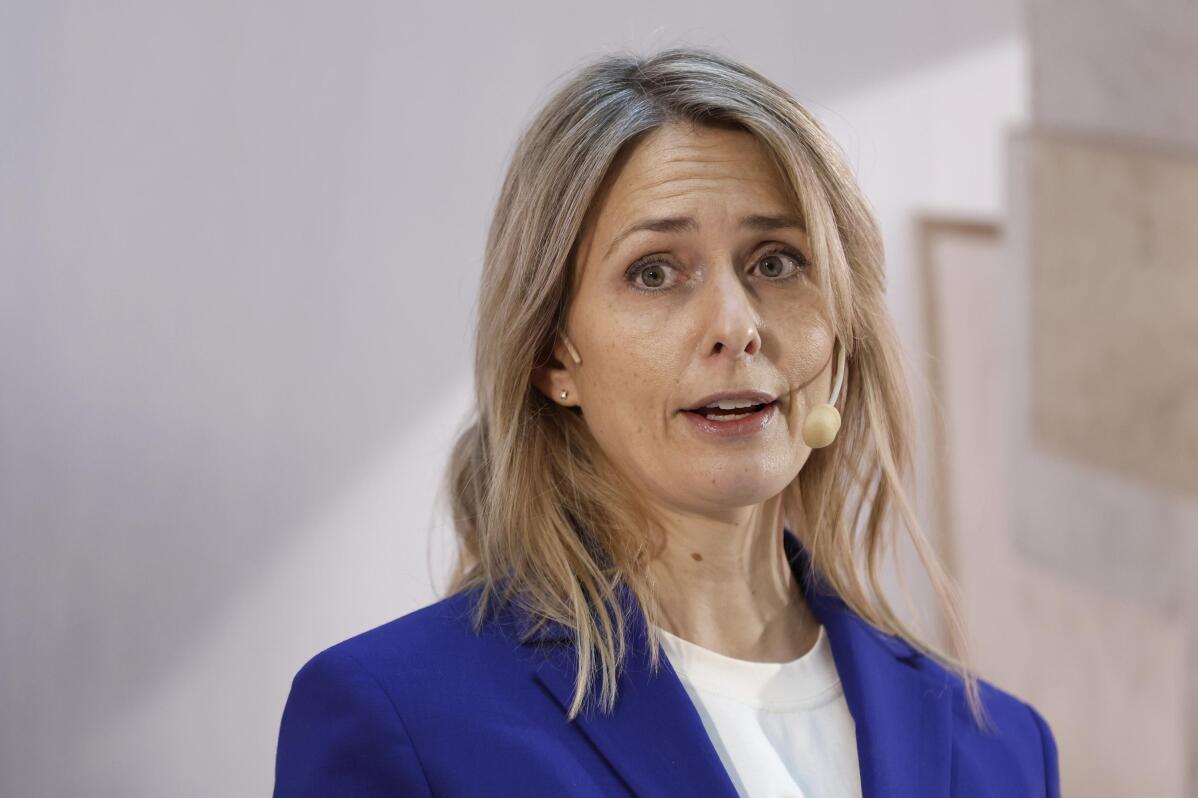 2 of 2

|
CEO of H&M Helena Helmersson presents the financial report at H&M's headquarters in Stockholm, Friday, Jan. 23, 2023 Low-cost fashion brand H&M said Friday that shutting down its business in Russia and Belarus had a significant negative impact on its results, while increases in the costs of raw materials and freight and a strong U.S. dollar made purchases more expensive. (Christine Olsson/TT News Agency via AP)
2 of 2
CEO of H&M Helena Helmersson presents the financial report at H&M's headquarters in Stockholm, Friday, Jan. 23, 2023 Low-cost fashion brand H&M said Friday that shutting down its business in Russia and Belarus had a significant negative impact on its results, while increases in the costs of raw materials and freight and a strong U.S. dollar made purchases more expensive. (Christine Olsson/TT News Agency via AP)
STOCKHOLM (AP) — Low-cost fashion brand H&M said Friday that shutting down its business in Russia and Belarus had a significant negative impact on its results, while increases in the costs of raw materials and freight and a strong U.S. dollar made purchases more expensive.
The Sweden-based group said its net profit for the year ending Nov. 30 fell 68% while it reported a loss of 864 million Swedish kronor ($84 million) in the fourth quarter.
However, although 2022 was "a turbulent year," in the words of Chief Executive Helena Helmersson, the company noted that overall full-year sales increased by 6%.
"Having left the worst of the negative effects of the pandemic behind us, war broke out in Ukraine," Helmersson said in a statement. "Our decision to wind down the business in Russia, which was an important and profitable market, has had a significant negative impact on our results."
After Russia's offensive in Ukraine started on Feb. 28, H&M Group first paused all sales in Russia, and on July 18, the company announced that it was winding down the business in the country.
H&M said that the results were impacted by one-time costs for ending the Russian operations and of a cost and efficiency program. In November, the low-cost fashion brand said it was reducing its global workforce by around 1,500 positions as part of a plan to reduce costs and further improve efficiency.
H&M was founded in Sweden in 1947. Beside the clothing retailer, the group has brands like COS, Monki, Weekday, Cheap Monday, & Other Stories, H&M Home, ARKET and Afound. It counts about 4,664 stores in 77 markets and has 57 online markets.