Trump stokes anti-Muslim sentiment; censured in US, abroad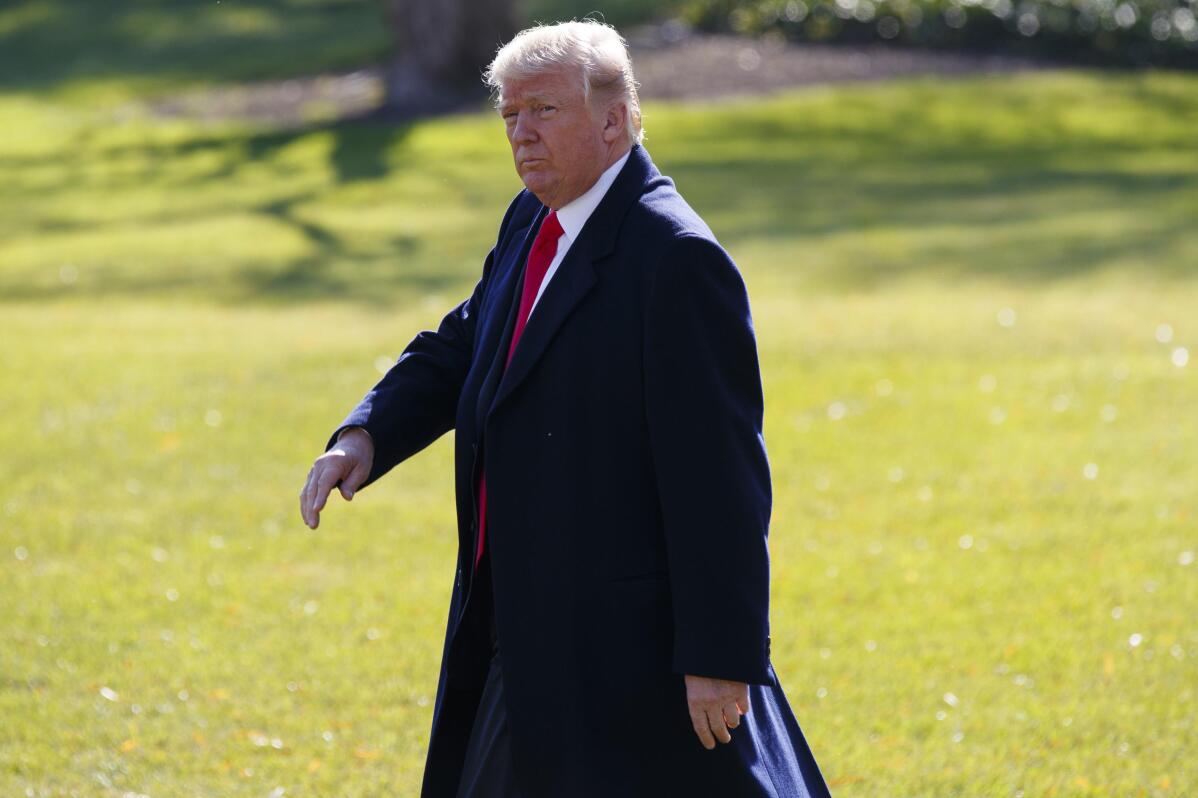 1 of 3

|
President Donald Trump walks to board Marine One on the South Lawn of the White House, Wednesday, Nov. 29, 2017, in Washington. Stoking the same anti-Islam sentiments he fanned on the campaign trail, President Donald Trump on Wednesday retweeted a string of inflammatory videos from a fringe British political group purporting to show violence being committed by Muslims. (AP Photo/Evan Vucci)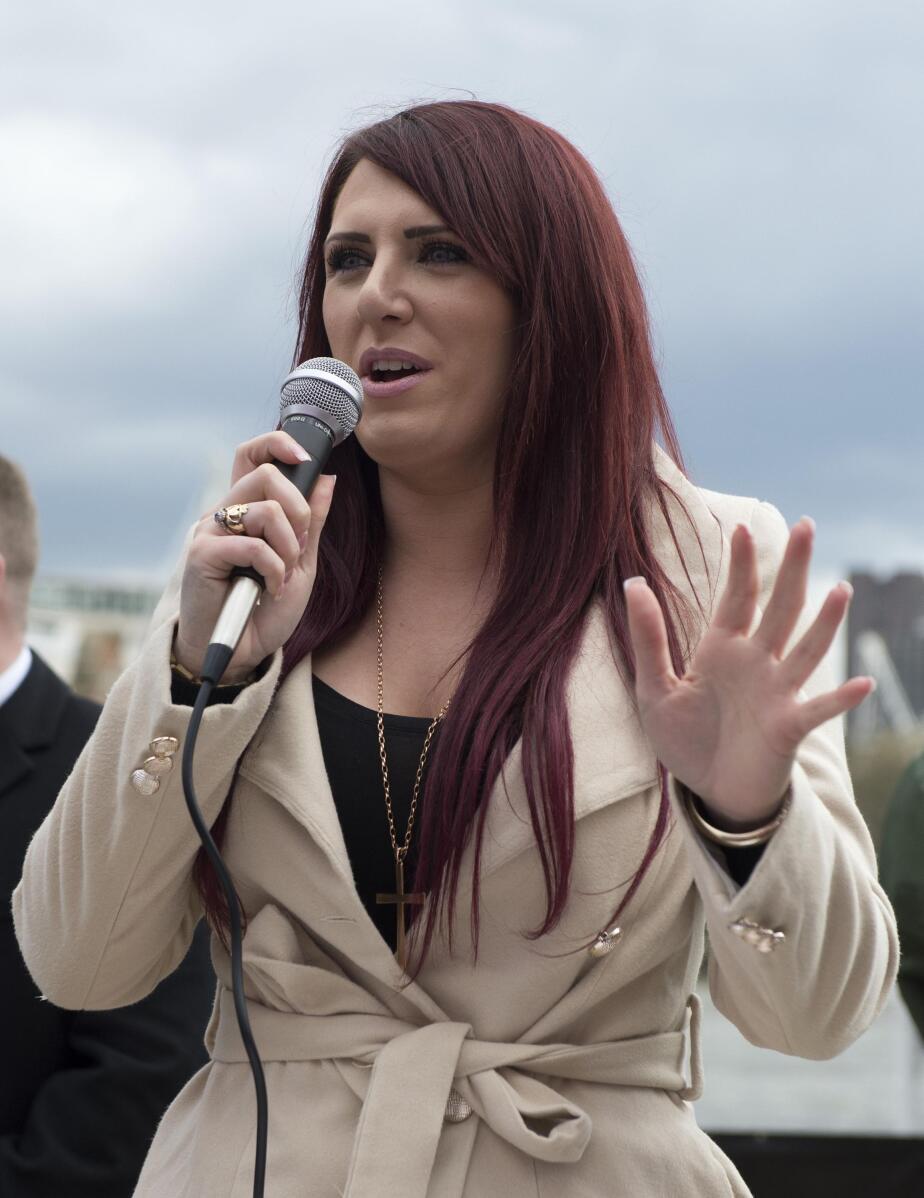 2 of 3

|
FILE - This is a March 1, 2017 file photo of deputy leader of far-right group Britain First Jayda Fransen. British opposition politicians are demanding the government revoke an invitation to U.S. President Donald Trump after he retweeted videos posted by Jayda Fransen deputy leader of extreme far-right group Britain First. On Wednesday Nov. 29, 2017m Trump retweeted three videos from the account of the group's deputy leader, Jayda Fransen, purporting to show violence by Muslims. (Ben Stevens/PA File via AP)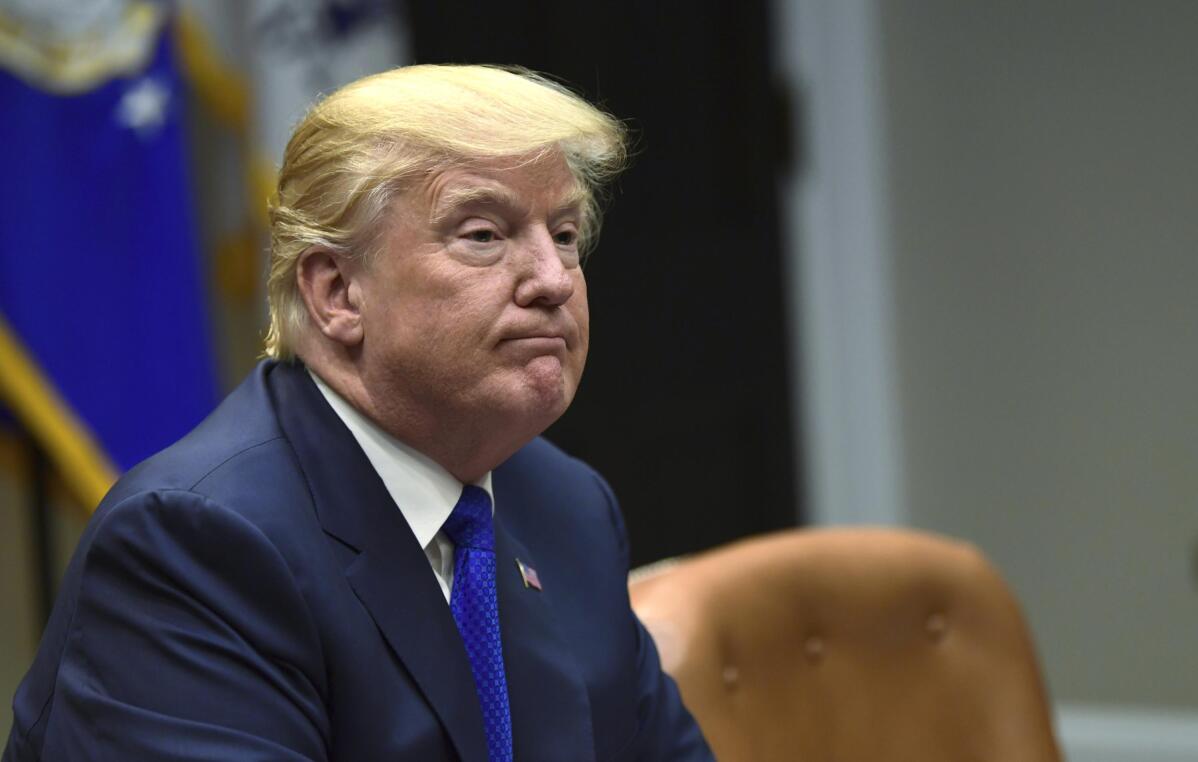 3 of 3

|
President Donald Trump pauses as the media departs after he spoke in the Roosevelt Room of the White House in Washington, Tuesday, Nov. 28, 2017, during a meeting with Republican congressional leaders. (AP Photo/Susan Walsh)
Trump stokes anti-Muslim sentiment; censured in US, abroad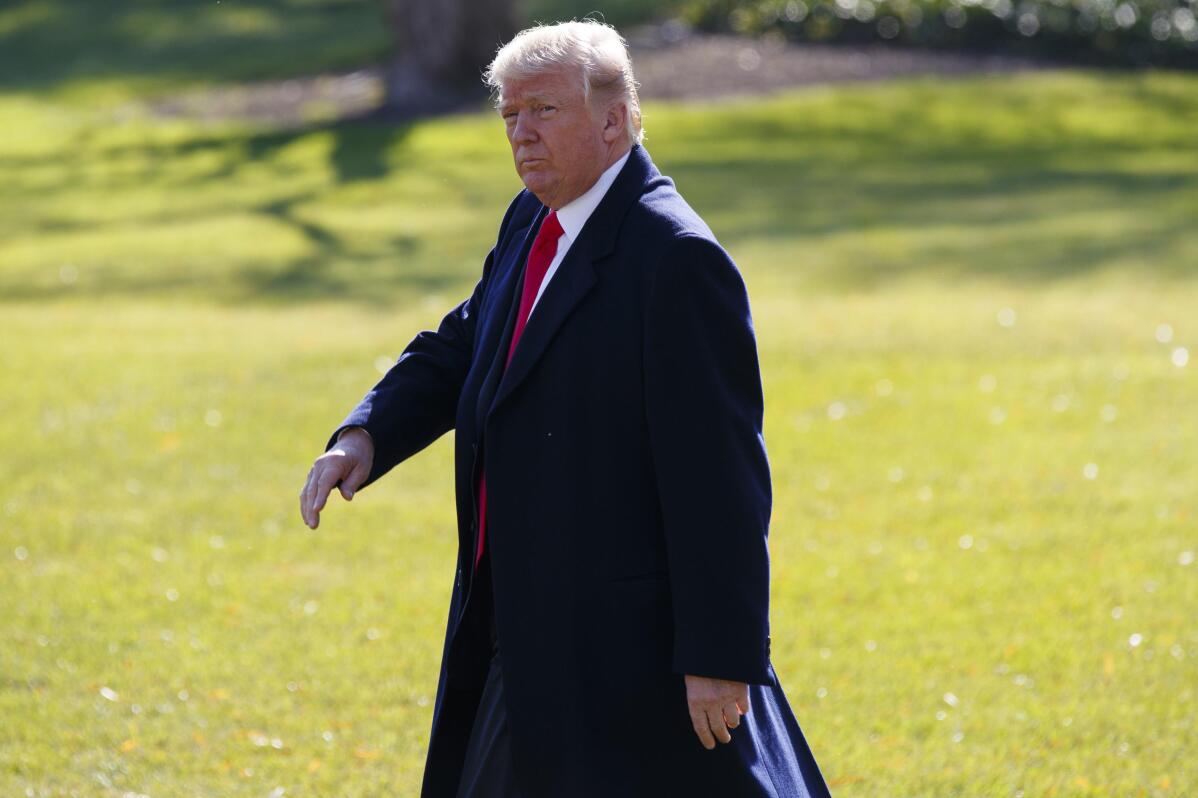 1 of 3

|
President Donald Trump walks to board Marine One on the South Lawn of the White House, Wednesday, Nov. 29, 2017, in Washington. Stoking the same anti-Islam sentiments he fanned on the campaign trail, President Donald Trump on Wednesday retweeted a string of inflammatory videos from a fringe British political group purporting to show violence being committed by Muslims. (AP Photo/Evan Vucci)
1 of 3
President Donald Trump walks to board Marine One on the South Lawn of the White House, Wednesday, Nov. 29, 2017, in Washington. Stoking the same anti-Islam sentiments he fanned on the campaign trail, President Donald Trump on Wednesday retweeted a string of inflammatory videos from a fringe British political group purporting to show violence being committed by Muslims. (AP Photo/Evan Vucci)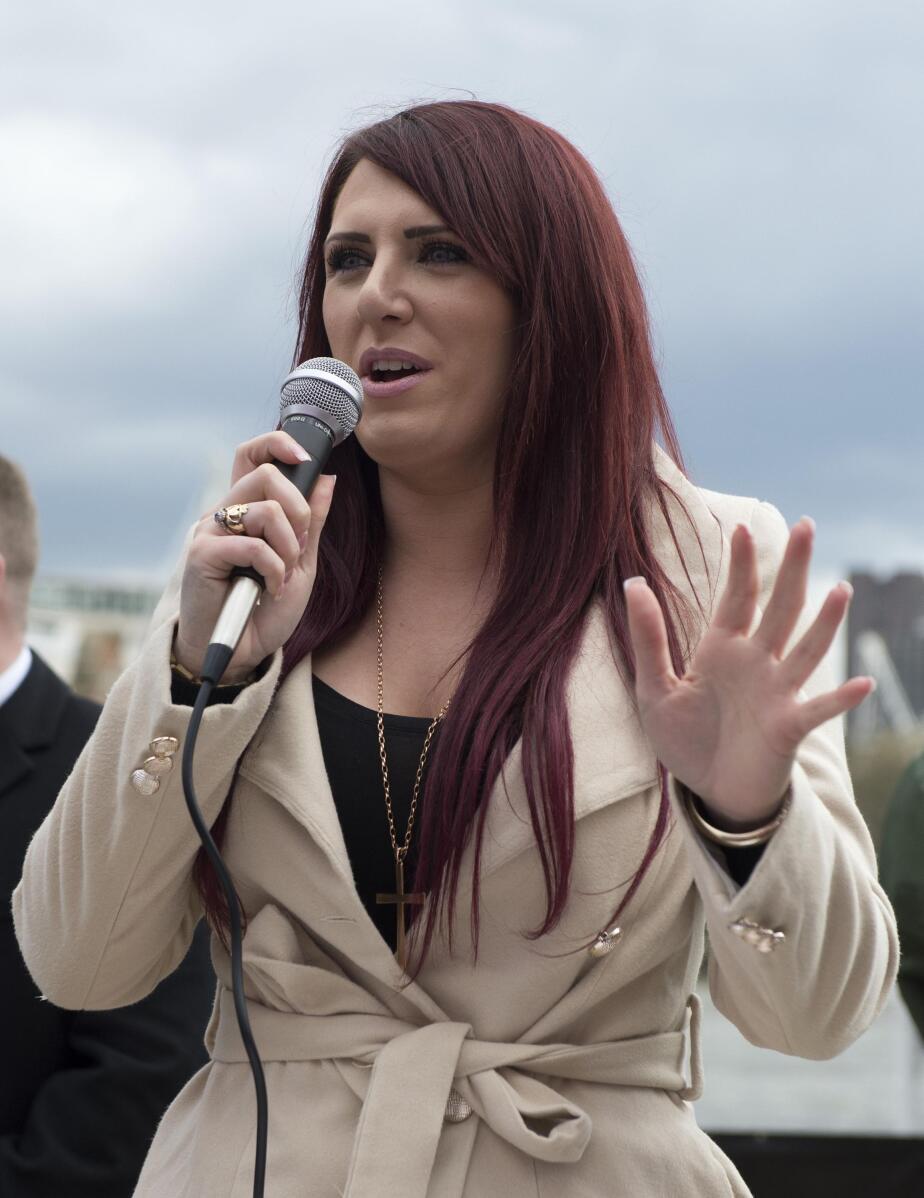 2 of 3

|
FILE - This is a March 1, 2017 file photo of deputy leader of far-right group Britain First Jayda Fransen. British opposition politicians are demanding the government revoke an invitation to U.S. President Donald Trump after he retweeted videos posted by Jayda Fransen deputy leader of extreme far-right group Britain First. On Wednesday Nov. 29, 2017m Trump retweeted three videos from the account of the group's deputy leader, Jayda Fransen, purporting to show violence by Muslims. (Ben Stevens/PA File via AP)
2 of 3
FILE - This is a March 1, 2017 file photo of deputy leader of far-right group Britain First Jayda Fransen. British opposition politicians are demanding the government revoke an invitation to U.S. President Donald Trump after he retweeted videos posted by Jayda Fransen deputy leader of extreme far-right group Britain First. On Wednesday Nov. 29, 2017m Trump retweeted three videos from the account of the group's deputy leader, Jayda Fransen, purporting to show violence by Muslims. (Ben Stevens/PA File via AP)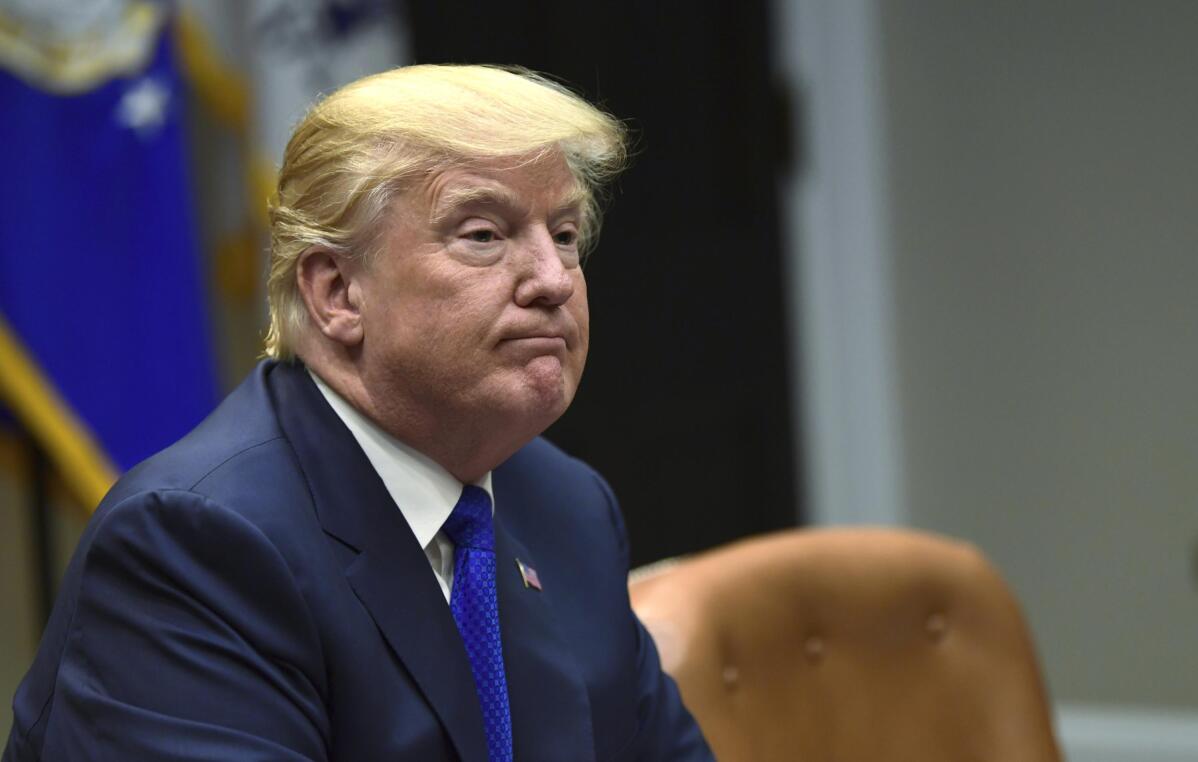 3 of 3

|
President Donald Trump pauses as the media departs after he spoke in the Roosevelt Room of the White House in Washington, Tuesday, Nov. 28, 2017, during a meeting with Republican congressional leaders. (AP Photo/Susan Walsh)
3 of 3
President Donald Trump pauses as the media departs after he spoke in the Roosevelt Room of the White House in Washington, Tuesday, Nov. 28, 2017, during a meeting with Republican congressional leaders. (AP Photo/Susan Walsh)
WASHINGTON (AP) — Stoking the same anti-Islam sentiments he fanned on the campaign trail, President Donald Trump on Wednesday retweeted a string of inflammatory videos from a fringe British political group purporting to show violence being committed by Muslims.
The tweets drew a sharp condemnation from British Prime Minister Theresa May's office, which said it was "wrong for the president to have done this." May spokesman James Slack said the far-right Britain First group seeks to divide through its use of "hateful narratives which peddle lies and stoke tensions."
Brushing off the criticism in an evening tweet, Trump said May instead of focusing on him should "focus on the destructive Radical Islamic Terrorism that is taking place within the United Kingdom."
Trump had turned away from taxes, North Korea and other issues facing his administration to share the three videos tweeted by Jayda Fransen, deputy leader of the British group. It was not clear what drew him to the videos, though one had been shared by conservative commentator Ann Coulter the day before.
White House spokeswoman Sarah Huckabee Sanders said Trump was simply promoting border security and suggested that verifying the content was not a top concern.
"Whether it's a real video, the threat is real and that is what the president is talking about," she said.
The tweets read: "VIDEO: Islamist mob pushes teenage boy off roof and beats him to death!" and "VIDEO: Muslim Destroys a Statue of Virgin Mary!" and "VIDEO: Muslim migrant beats up Dutch boy on crutches!"
Trump made anti-Muslim comments one hallmark of his presidential campaign and has previously retweeted inflammatory posts from controversial Twitter accounts including some with apparent ties to white nationalist groups. As president, he has sought to ban travel to the U.S. from a number of majority-Muslim countries.
His promotion of the videos came two days after he mocked Massachusetts Sen. Elizabeth Warren as "Pocahontas" during an Oval Office event with Native American veterans, drawing criticism from of Native American war veterans and politicians of both major parties.
Britain First opposes what it calls the "Islamization" of Britain. It has run candidates in local and national elections, with little success, and has campaigned against the construction and expansion of mosques.
Trump's retweets gave a wide platform to the previously obscure group. The videos were each shared more than 10,000 times, and Fransen picked up nearly 10,000 Twitter followers in the hours following Trump's retweets. She thanked him on Twitter, saying "GOD BLESS YOU TRUMP!"
Former Ku Klux Klan leader David Duke also welcomed the videos, tweeting that Trump was being "condemned for showing us what the fake news media WON'T. Thank God for Trump! That's why we love him!"
Condemnation from civil rights organizations was swift.
The executive director of the Council on American-Islamic Relations, Nihad Awad, said in a statement that Trump is "clearly telling members of his base that they should hate Islam and Muslims."
The American Civil Liberties Union, in a tweet, said, "Trump's prejudice against Muslims reveals itself at every turn — with today's tweets meant to gin up fear and bias."
There are about 3.45 million Muslims in the United States, according to an August report from the Pew Research Center.
One of the retweeted videos from 2013 showed a radical Islamist in Egypt throwing a 9-year-old boy off a roof. The video was filmed in Egypt days after the overthrow of Islamist President Mohammed Morsi by Egypt's military. The perpetrators of the roof violence were later sentenced to death for killing the boy and another man.
Another video shows a man — said to be a supporter of Syria's al-Qaida affiliate then known as the Nusra Front — smashing a blue and white statue of the Virgin Mary. The video appeared on the internet in October 2013, in the midst of the Syrian civil war, and was reported by the Middle East Media Research Institute, MEMRI.
The third video shows one young man attacking another young man on crutches. It was originally posted to a Dutch video site in May 2017 and picked up by Dutch media the following day. Two 16-year-old boys were arrested, according to De Telegraaf, and police removed the video. The boys' religion was not included in any of the reports.
Fransen said in her tweet that a "Muslim migrant beats up Dutch boy on crutches!" But a statement from a spokesman for the Dutch prosecution service Wednesday said the boy was not a migrant and was born and raised in the Netherlands.
The Netherlands Embassy in the United States also weighed in with a tweet, writing: "Facts do matter. The perpetrator of the violent act in this video was born and raised in the Netherlands. He received and completed his sentence under Dutch law."
Fransen has been charged with causing religiously aggravated harassment through leaflets and videos that were distributed during a criminal trial earlier this year. She has separately been charged with using "threatening, abusive or insulting words or behavior" in a speech she made in Northern Ireland in August. She is currently free on bail.
She was convicted last year of religiously aggravated harassment and fined after hurling abuse at a Muslim woman wearing a hijab.
Trump's retweets were condemned by Brendan Cox, whose British lawmaker wife Jo Cox was murdered last year by an attacker with far-right views.
Cox tweeted: "Trump has legitimised the far right in his own country, now he's trying to do it in ours. Spreading hatred has consequences & the President should be ashamed of himself."
The British government rejected calls from opposition lawmakers to revoke Trump's invitation to visit. May announced in January that he had accepted an invitation for a state visit, one of the biggest honors the country can bestow on foreign leaders. Almost a year later, no date has been set, and opponents of Trump have vowed to stage large protests if he does come.
___
Jill Lawless reported from London.