Trump likely won't attend trial over rape claim, lawyer says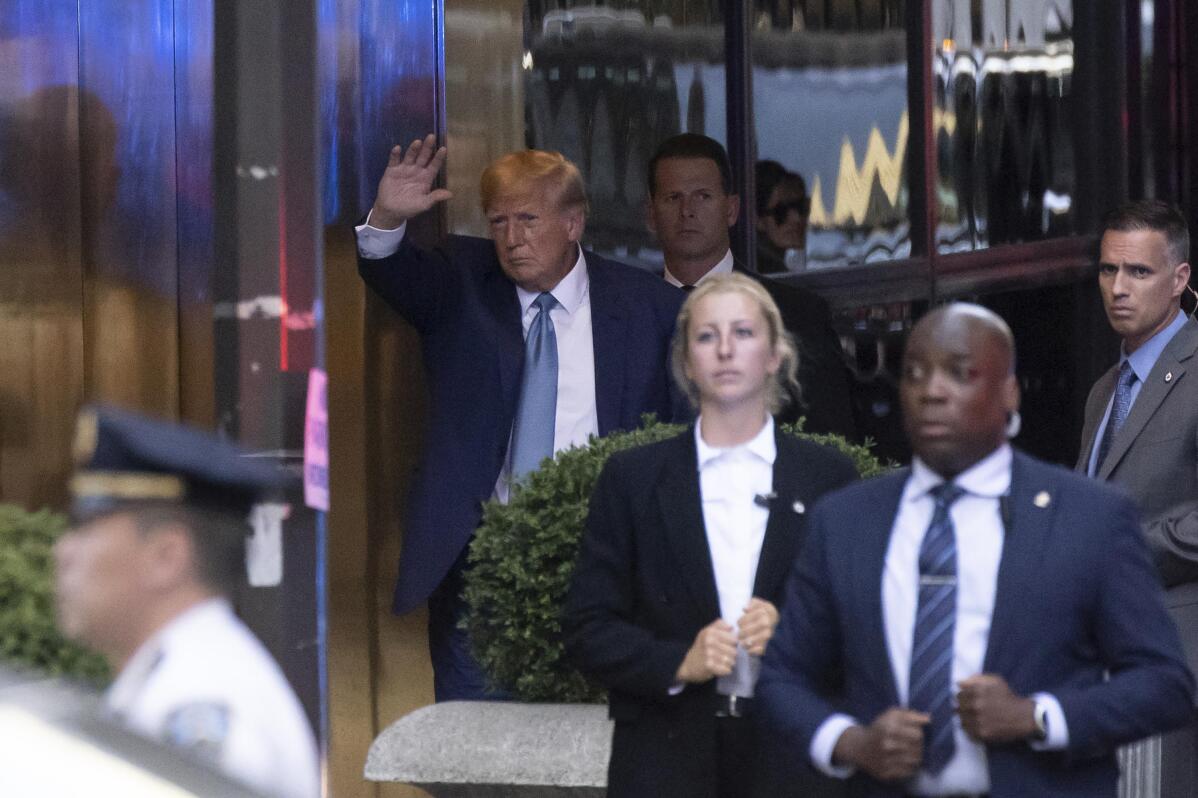 1 of 2

|
Former President Donald Trump arrives at Trump Tower in New York, Thursday, April. 13, 2023. (AP Photo/Yuki Iwamura)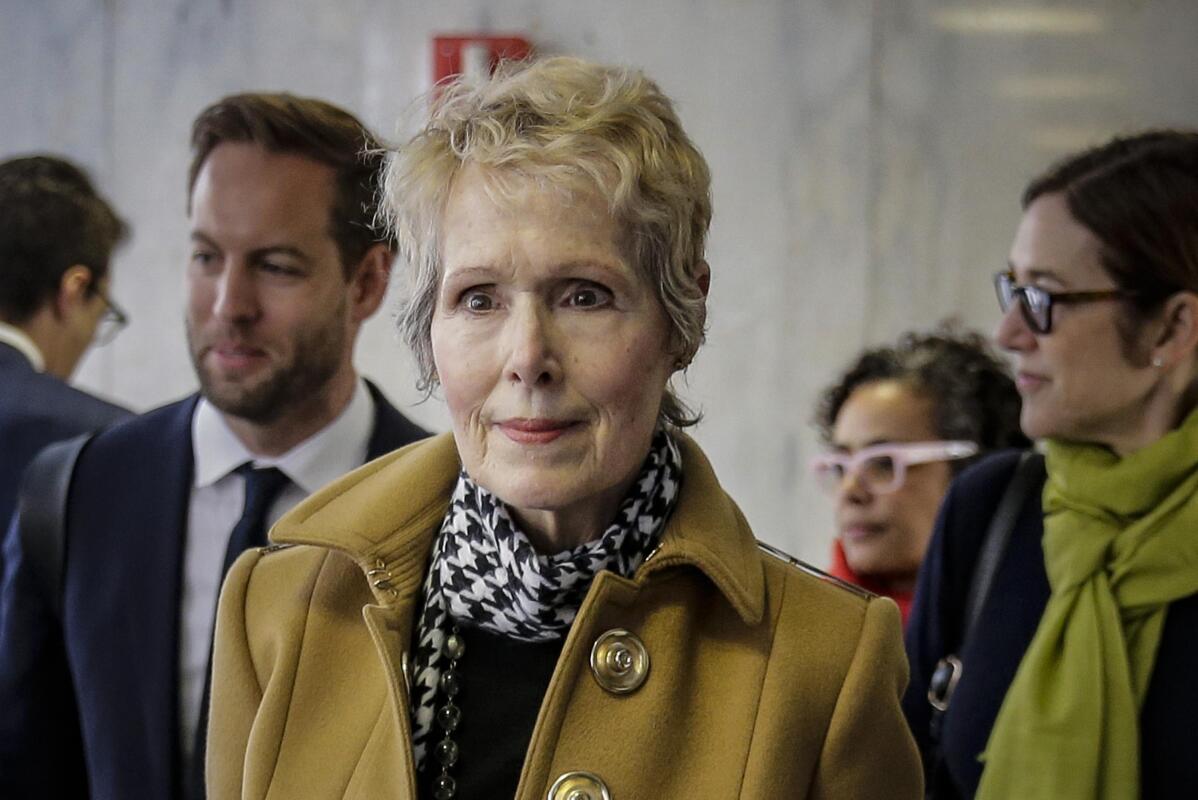 2 of 2

|
FILE - Columnist E. Jean Carroll, center, waits to enter a courtroom in New York for her defamation lawsuit against President Donald Trump, March 4, 2020. A lawyer for Trump signaled Wednesday, April 19, 2023, that the former president is unlikely to attend a civil trial next week in which Carroll has accused him of raping her in a department store dressing room in the 1990s. (AP Photo/Seth Wenig, File)
Trump likely won't attend trial over rape claim, lawyer says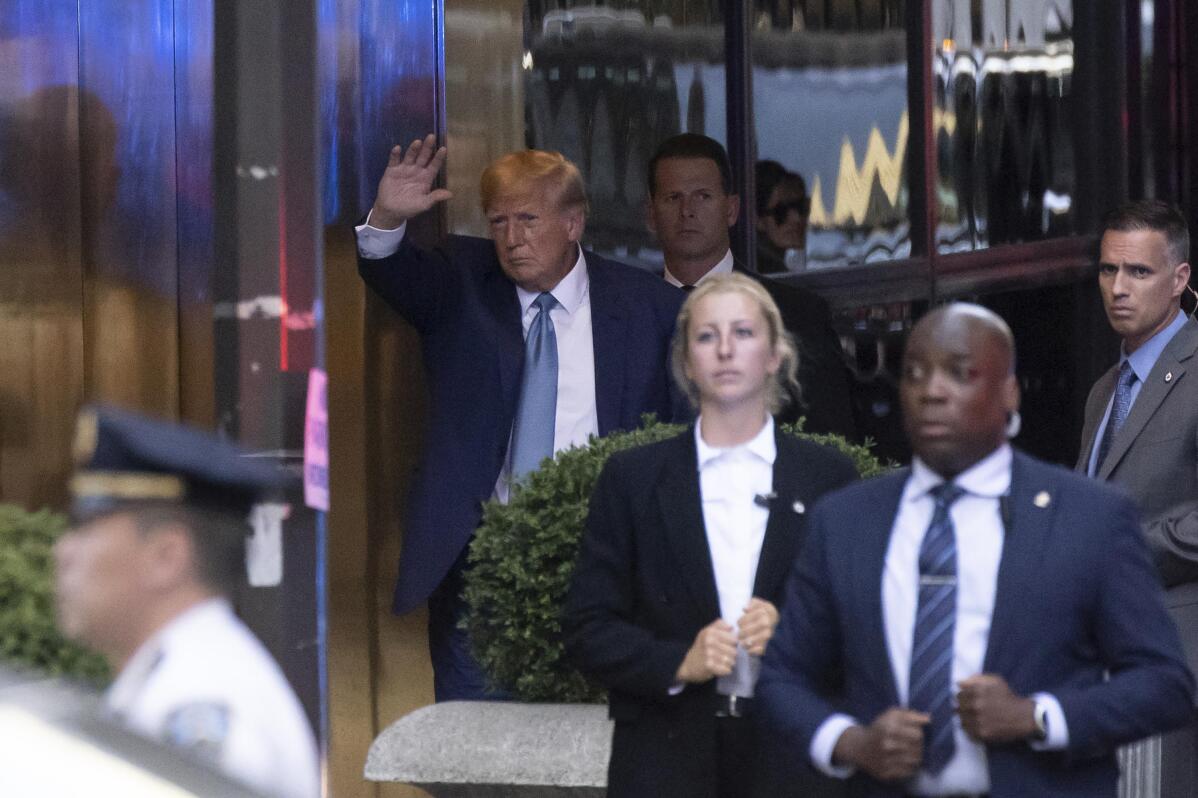 1 of 2

|
Former President Donald Trump arrives at Trump Tower in New York, Thursday, April. 13, 2023. (AP Photo/Yuki Iwamura)
1 of 2
Former President Donald Trump arrives at Trump Tower in New York, Thursday, April. 13, 2023. (AP Photo/Yuki Iwamura)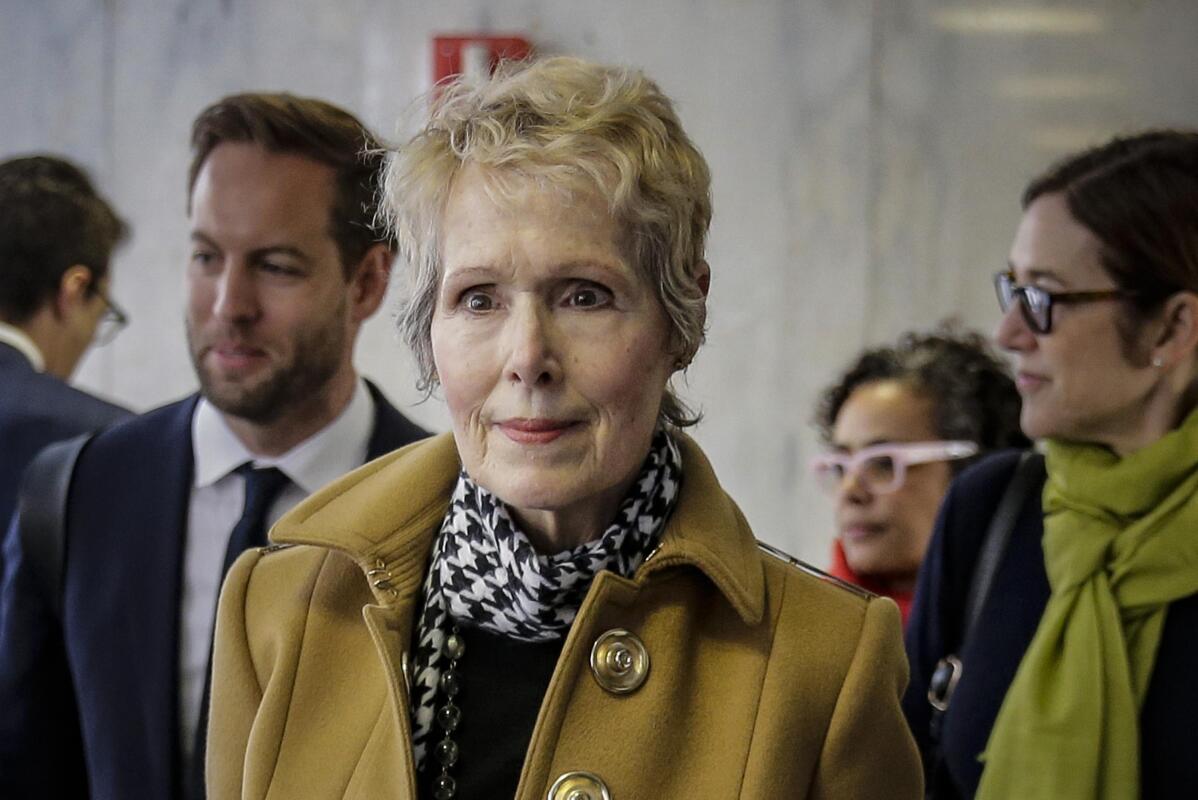 2 of 2

|
FILE - Columnist E. Jean Carroll, center, waits to enter a courtroom in New York for her defamation lawsuit against President Donald Trump, March 4, 2020. A lawyer for Trump signaled Wednesday, April 19, 2023, that the former president is unlikely to attend a civil trial next week in which Carroll has accused him of raping her in a department store dressing room in the 1990s. (AP Photo/Seth Wenig, File)
2 of 2
FILE - Columnist E. Jean Carroll, center, waits to enter a courtroom in New York for her defamation lawsuit against President Donald Trump, March 4, 2020. A lawyer for Trump signaled Wednesday, April 19, 2023, that the former president is unlikely to attend a civil trial next week in which Carroll has accused him of raping her in a department store dressing room in the 1990s. (AP Photo/Seth Wenig, File)
NEW YORK (AP) — Donald Trump is unlikely to attend a civil trial next week over columnist E. Jean Carroll's claim that he raped her in a department store dressing room, the former president's lawyer signaled Wednesday.
While not completely ruling out Trump's presence at the trial, attorney Joe Tacopina asked the presiding judge to tell jurors that the Republican's absence from the courtroom was intended to avoid logistical burdens that New York City and the court system would face if Trump were present.
Jury selection is scheduled to begin Tuesday. Tacopina said jurors should be told that Trump's "presence is excused unless and until he is called by either party to testify."
Judge Lewis A. Kaplan had instructed attorneys for both Trump and Carroll to say by Thursday whether their clients would be present for the trial.
Carroll, who said in a 2019 memoir that Trump raped her in the 1990s during a chance encounter at Manhattan's luxury Bergdorf Goodman store, intends to attend the entire trial.
Trump has repeatedly insisted he never met Carroll at the store and that he didn't know who she was.
Tacopina said in a letter to Kaplan that Trump "wishes to appear at trial," but jurors should be told that while no litigant is required to appear for a civil trial, "the absence of the defendant in this matter, by design, avoids the logistical burdens that his presence, as the former president, would cause the courthouse and New York City."
Carroll's attorney, Roberta Kaplan, mocked the idea that Trump would skip the trial "as some sort of favor to the City of New York."
She noted that New York City and the Manhattan federal courts have hosted major trials, including some pertaining to notorious terrorists, without incident. And she said she won't be calling Trump to the stand to testify as a witness because she can rely on showing jurors portions of his four-hour videotaped deposition.
"If Mr. Trump decides not to appear at his own trial for sexual assault and defamation, the jury may draw whatever inferences it chooses," wrote the lawyer, who is not related to the judge.
She added that it was difficult to credit his arguments in light of his recent travel schedule.
"If Mr. Trump can find a way to attend wrestling championships, political conventions, civil depositions, and campaign functions, then surely he could surmount the logistics of attending his own federal trial," she said.