DNR: Wilderness Trail wildfire in Michigan now 100% contained, local roads reopen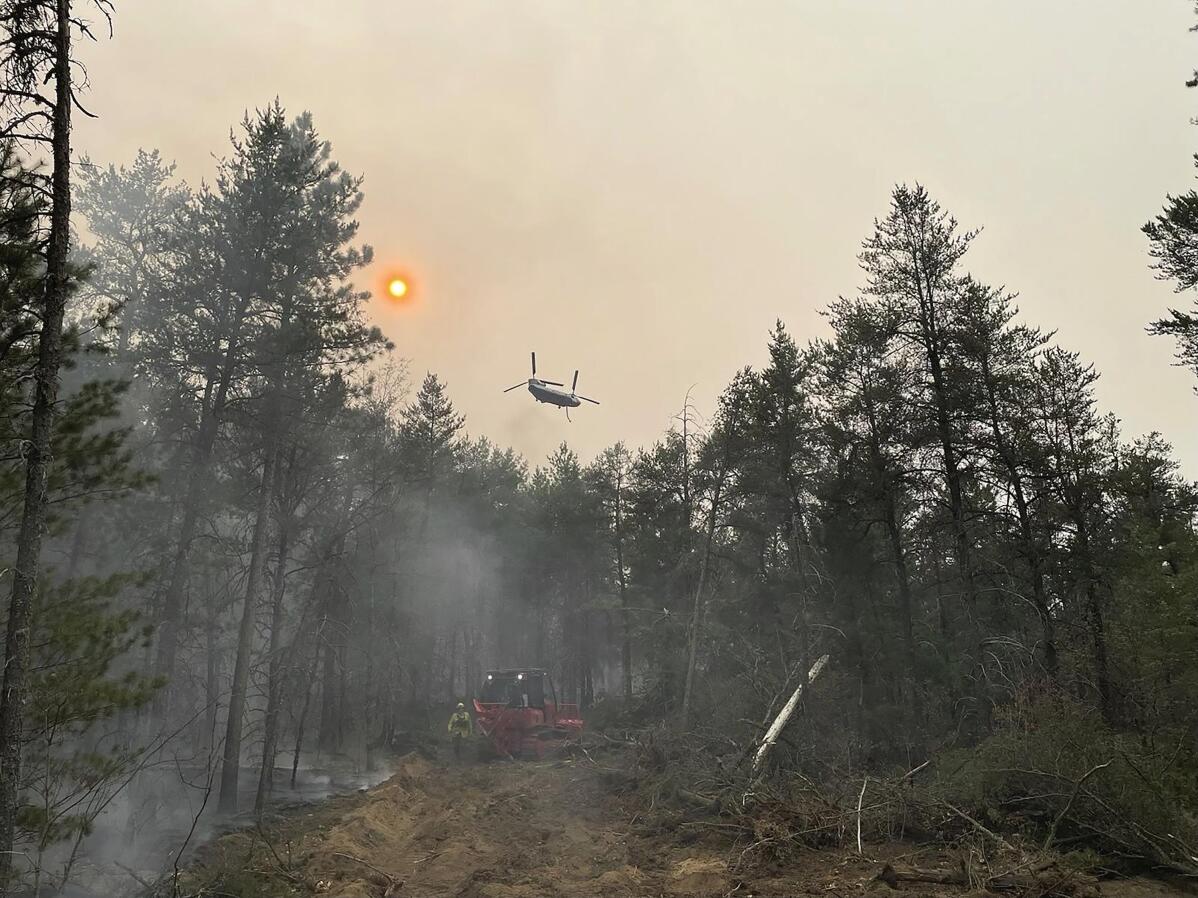 1 of 2

|
This image provided by the The Michigan Department of Natural Resources shows emergency personnel, aircraft and heavy equipment being used to suppress the wildfire near Grayling, Mich., June 3, 2023, (The Michigan Department of Natural Resources via AP)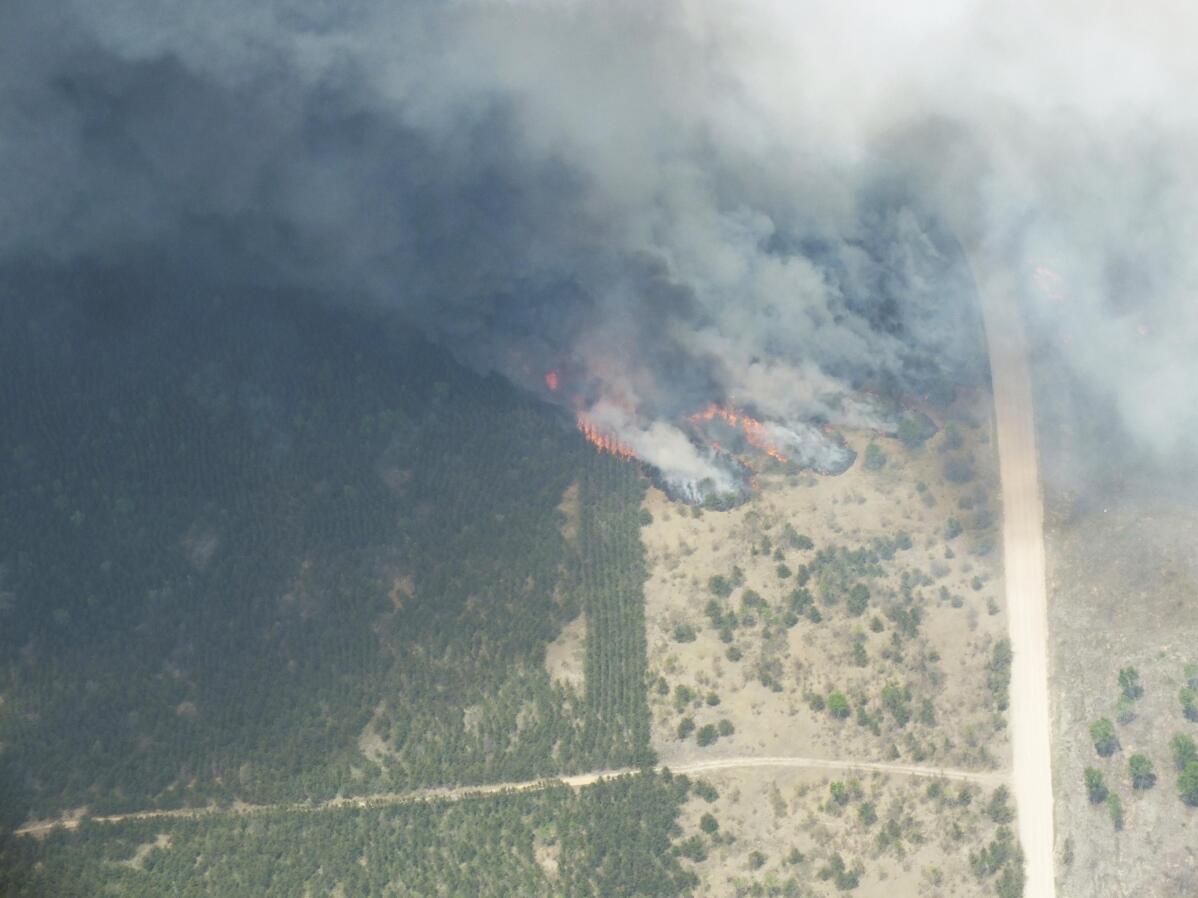 2 of 2

|
This aerial image provided by the The Michigan Department of Natural Resources shows a fire line near a roadway near Grayling, Mich., June 3, 2023. (The Michigan Department of Natural Resources via AP)
DNR: Wilderness Trail wildfire in Michigan now 100% contained, local roads reopen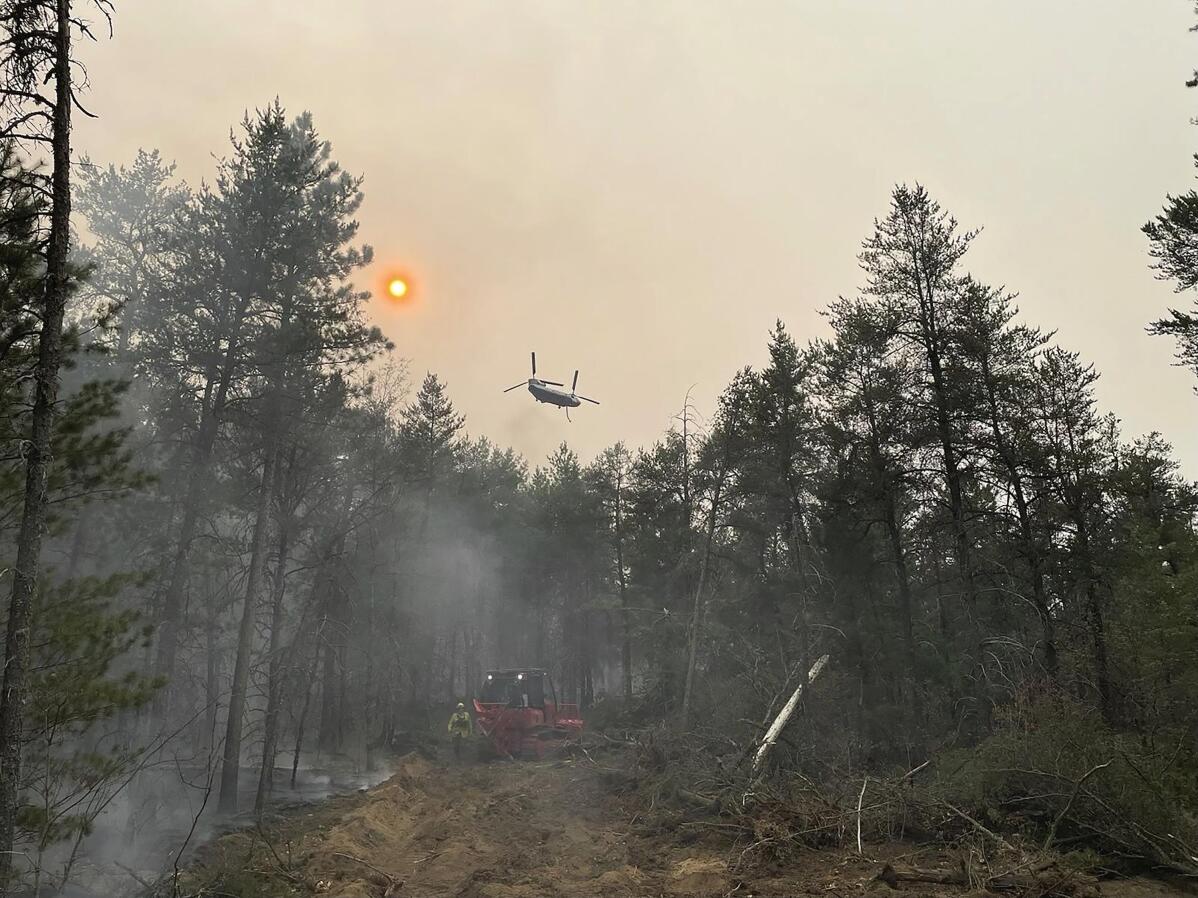 1 of 2

|
This image provided by the The Michigan Department of Natural Resources shows emergency personnel, aircraft and heavy equipment being used to suppress the wildfire near Grayling, Mich., June 3, 2023, (The Michigan Department of Natural Resources via AP)
1 of 2
This image provided by the The Michigan Department of Natural Resources shows emergency personnel, aircraft and heavy equipment being used to suppress the wildfire near Grayling, Mich., June 3, 2023, (The Michigan Department of Natural Resources via AP)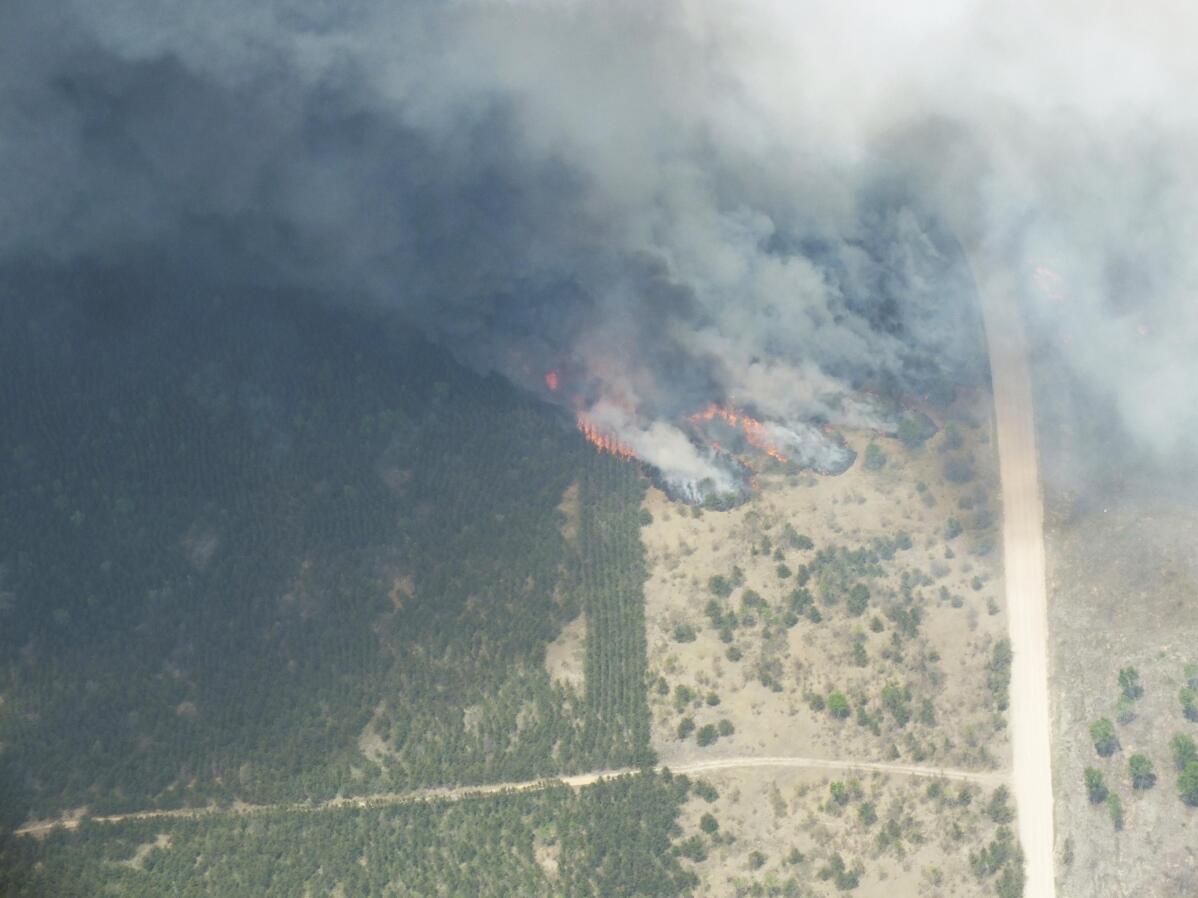 2 of 2

|
This aerial image provided by the The Michigan Department of Natural Resources shows a fire line near a roadway near Grayling, Mich., June 3, 2023. (The Michigan Department of Natural Resources via AP)
2 of 2
This aerial image provided by the The Michigan Department of Natural Resources shows a fire line near a roadway near Grayling, Mich., June 3, 2023. (The Michigan Department of Natural Resources via AP)
GRAYLING TOWNSHIP, Mich. (AP) — A Michigan wildfire that's burned more than 3 square miles (7.7 square kilometers) amid hot, dry conditions is now fully contained, the state Department of Natural Resources said Tuesday.
The Wilderness Trail Fire in Crawford County, estimated at more than 2,000 acres (809 hectares), began about 1 p.m. Saturday near Staley Lake in Grayling Township, the department has said.
Fire crews continued putting out hot spots Tuesday as local roads reopened, the DNR said. It asked people to stay away from the area to give fire crews room to finish their work.
"We know it is interesting to see and that people are curious, but we want to make sure we have the room to get our work done safely," Mike Janisse, an incident commander with the Michigan DNR, said in a statement. "Driving on the dry roads creates a great deal of dust, which makes for poor visibility."
Roads also are narrow, leaving little room for passing, the DNR said.
The fire prompted the evacuation of about 300 people until around 11 p.m. Saturday and closed Interstate 75 in both directions Saturday afternoon and evening. It was sparked by a campfire, the DNR said.
Fire danger remains very high to extreme across the state, the DNR said. It's not issuing permits for open burning at this time.
DNR firefighters statewide have fought more than two dozen fires in the past week.
Grayling Township is located about 150 miles (240 km) north of Lansing.