No sour grapes: Rizzo gifts wine to Yankees teammates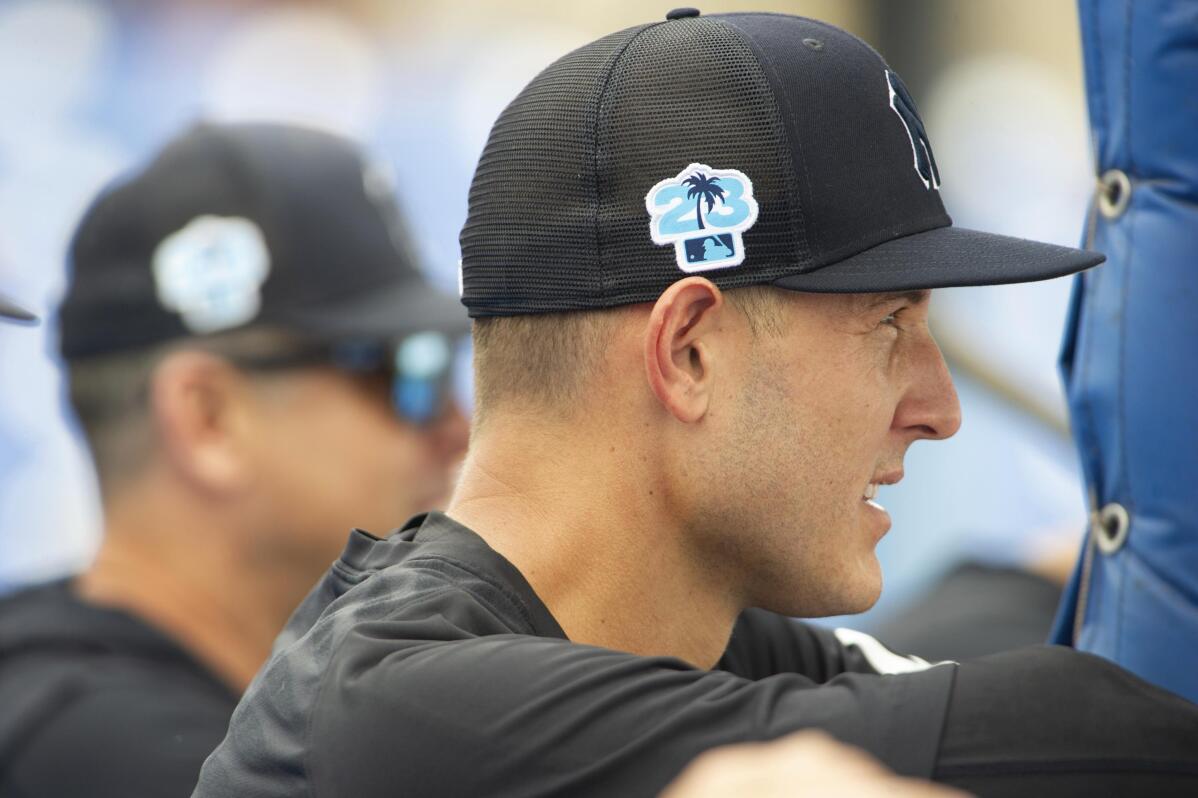 1 of 2

|
New York Yankees' Anthony Rizzo watches batting practice before a spring training baseball game against the Toronto Blue Jays at TD Ballpark in Dunedin, Fla., Saturday, March 18, 2023. (Mark Taylor/The Canadian Press via AP)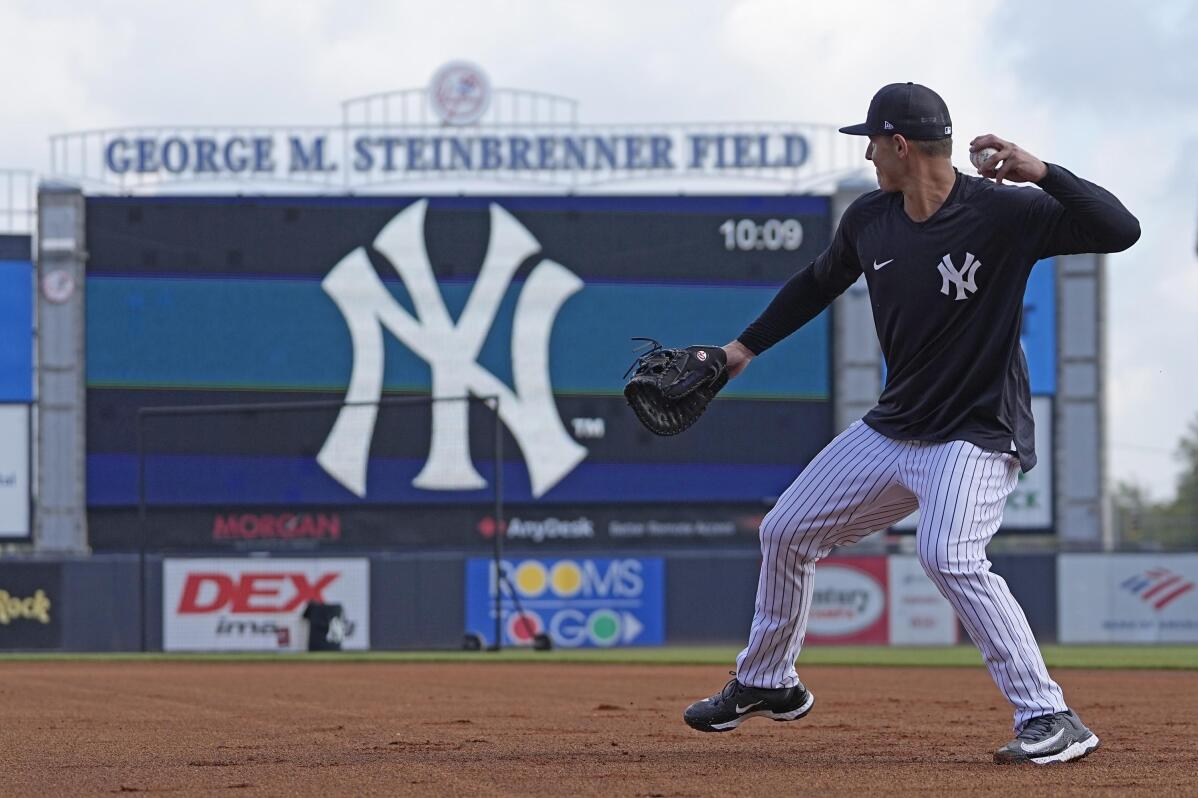 2 of 2

|
New York Yankees first baseman Anthony Rizzo fields ground balls during batting practice before a spring training baseball game against the Washington Nationals Wednesday, March 1, 2023, in Tampa, Fla. (AP Photo/David J. Phillip)
No sour grapes: Rizzo gifts wine to Yankees teammates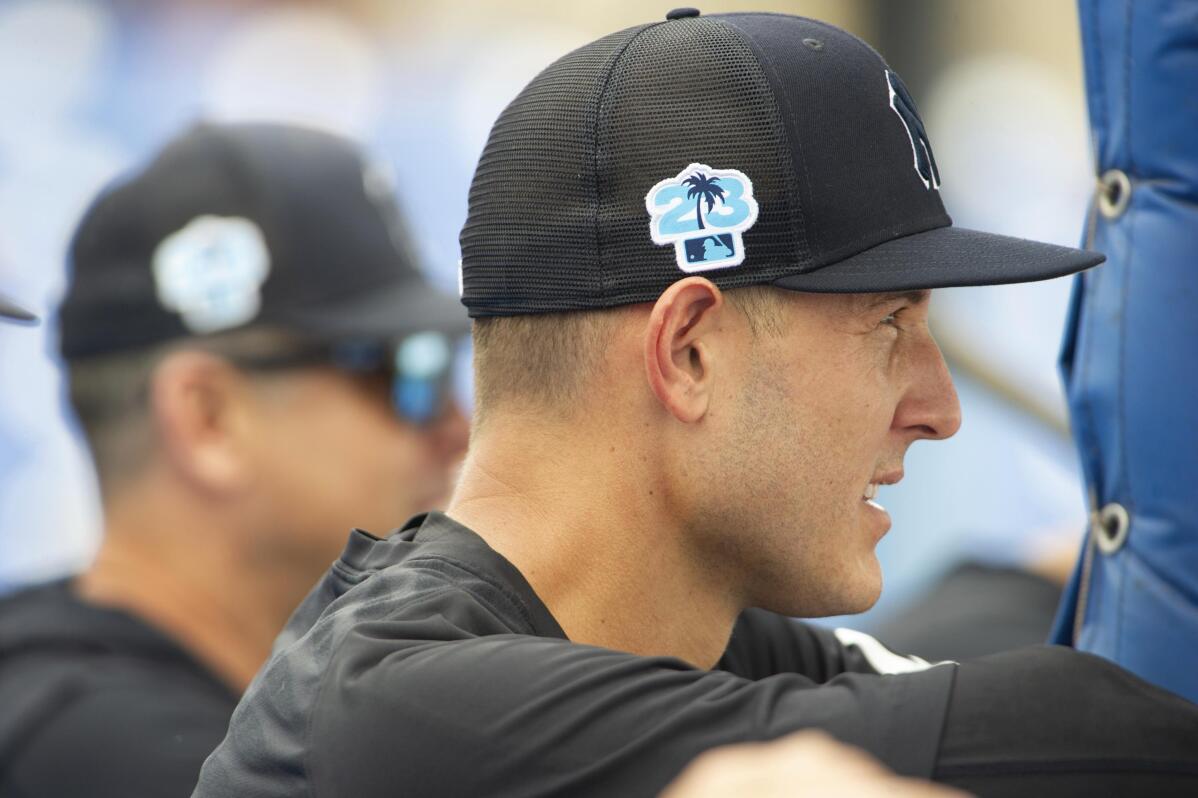 1 of 2

|
New York Yankees' Anthony Rizzo watches batting practice before a spring training baseball game against the Toronto Blue Jays at TD Ballpark in Dunedin, Fla., Saturday, March 18, 2023. (Mark Taylor/The Canadian Press via AP)
1 of 2
New York Yankees' Anthony Rizzo watches batting practice before a spring training baseball game against the Toronto Blue Jays at TD Ballpark in Dunedin, Fla., Saturday, March 18, 2023. (Mark Taylor/The Canadian Press via AP)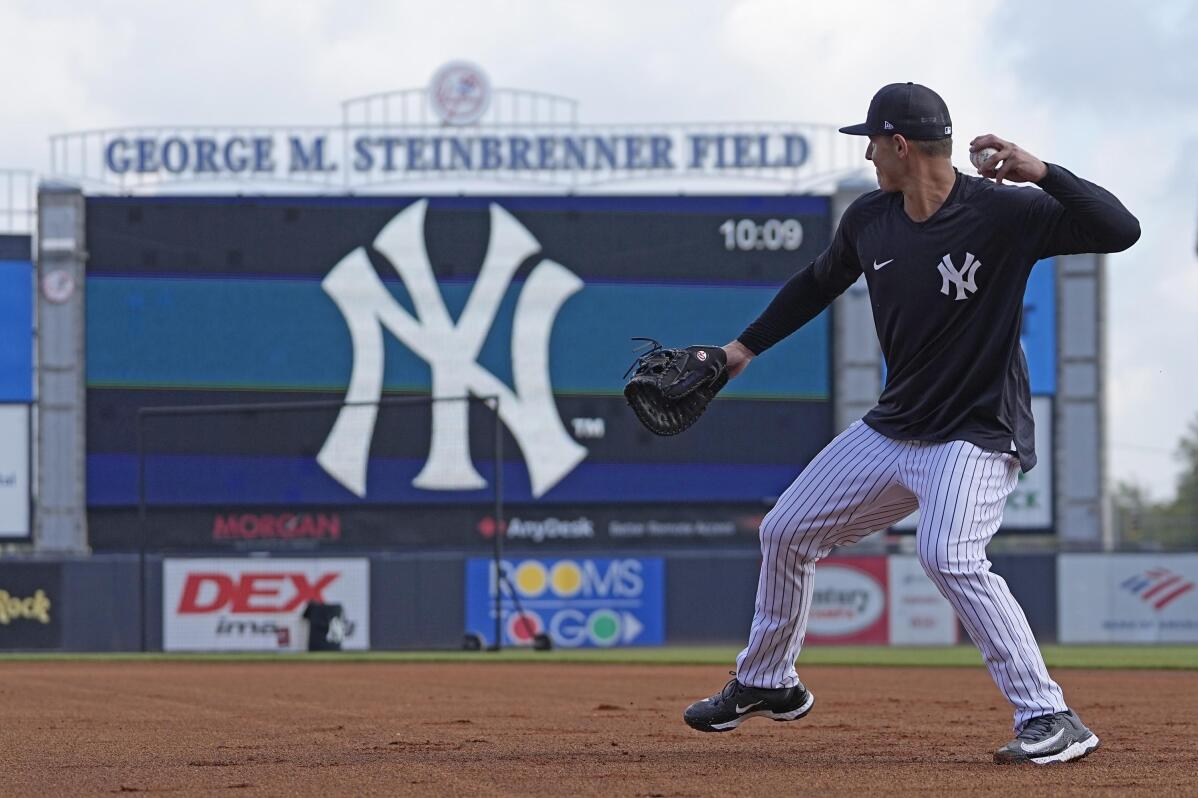 2 of 2

|
New York Yankees first baseman Anthony Rizzo fields ground balls during batting practice before a spring training baseball game against the Washington Nationals Wednesday, March 1, 2023, in Tampa, Fla. (AP Photo/David J. Phillip)
2 of 2
New York Yankees first baseman Anthony Rizzo fields ground balls during batting practice before a spring training baseball game against the Washington Nationals Wednesday, March 1, 2023, in Tampa, Fla. (AP Photo/David J. Phillip)
NEW YORK (AP) — Anthony Rizzo began the season with no sour grapes: Each of his New York Yankees teammates found a blue box at his locker on Thursday morning before the season opener, most with the player's name embossed in gold.
Rizzo purchased 26 boxes, each with two bottles of wine from the Il Cellese winery in Castellina in Chianti, Italy, near Siena. Rizzo visited there for a tasting in January with his wife Emily, his parents and her parents.
"It was awesome," Rizzo said. "Jon Lester would always get us gifts. (Jayson) Heyward would get us gifts on opening day. Opening day's a special day. So when we were there, it just came to me: These wine cases are really cool. I know when we go on the road, some guys will bring some wine. So just a little gift to start what is hoped for the championship season."
Players whose status on the opening day roster wasn't assured got a winery logo in place of a personalized name.
"Traditions in this game, people who get things from me, you want to pass it down so hopefully in 15 years, (rookie Anthony) Volpe is doing this for someone," Rizzo said. "(Aaron) Judge is really generous with things, so it's just a little insert to my appreciation for the grind and opening day."
Every major leaguer also received a gift from baseball Commissioner Rob Manfred: a black bag that opens like a hanging bag and contained Yeti cups and Bluetooth speaker caps.
___
AP MLB: https://apnews.com/hub/mlb and https://twitter.com/AP_Sports