Yosemite Valley to reopen after fears of flooding recede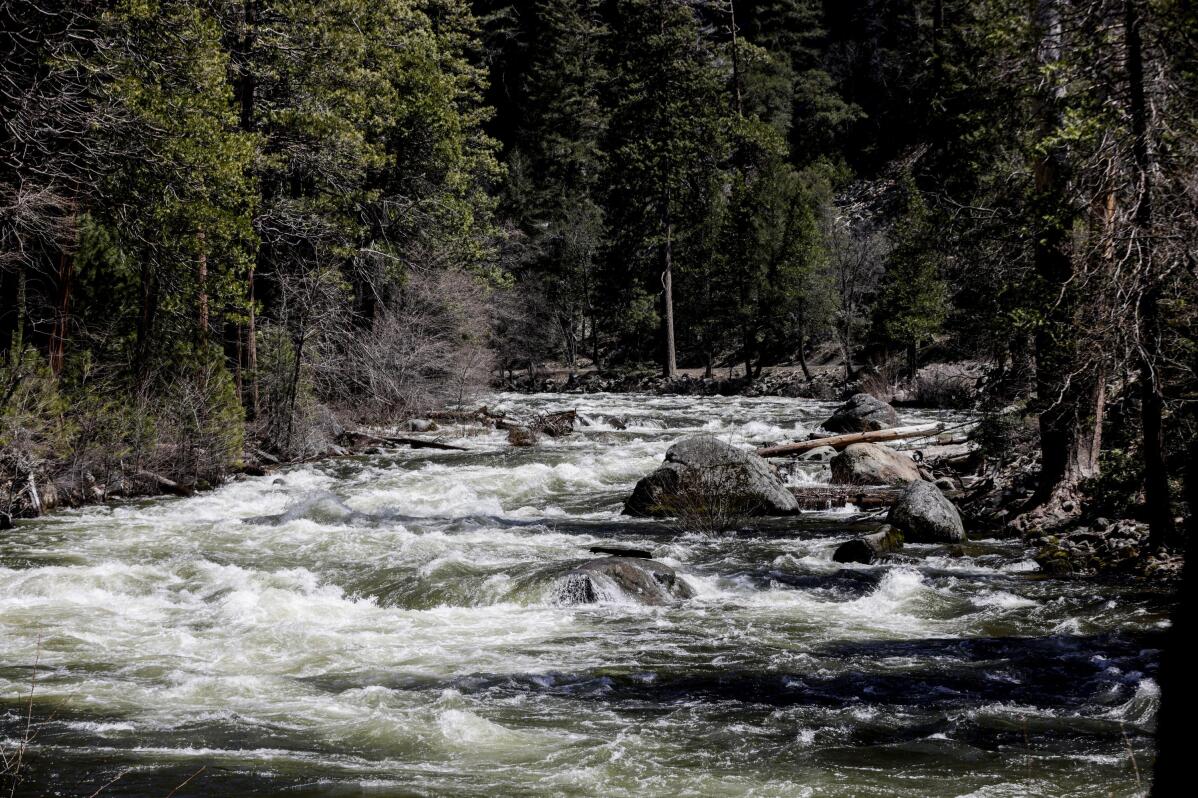 1 of 2

|
FILE - The Merced River rages through Yosemite National Park, Calif., on Tuesday, April 25, 2023. Yosemite National Park will reopen earlier than expected after fears of flooding temporarily shut down the famed California park to visitors. The river did not rise as much as forecast, so Yosemite Valley will be open Sunday, April 30, for day-use only with very limited services. (Brontë Wittpenn/San Francisco Chronicle via AP, File)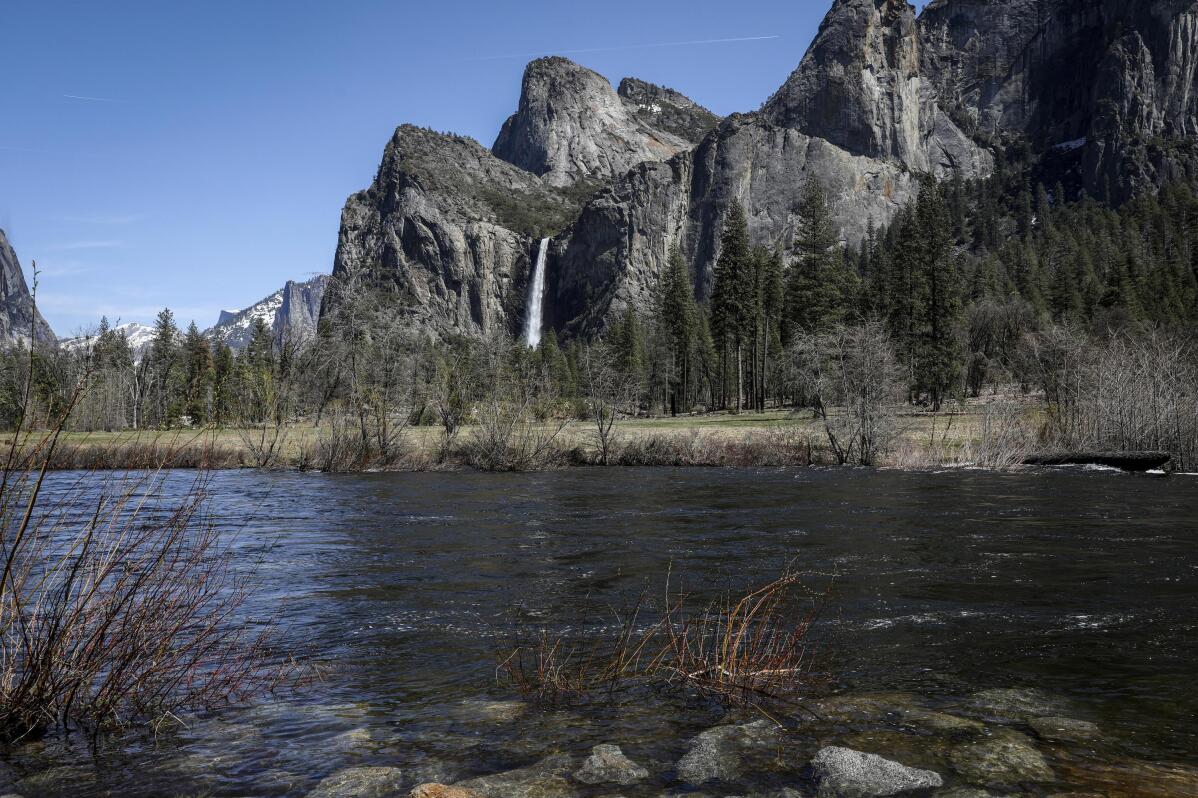 2 of 2

|
High water levels can be seen on the Merced River in Yosemite National Park, Calif., on Tuesday, April 25, 2023. Yosemite National Park will reopen earlier than expected after fears of flooding temporarily shut down the famed California park to visitors. The river did not rise as much as forecast, so Yosemite Valley will be open Sunday, April 30, for day-use only with very limited services. (Brontë Wittpenn/San Francisco Chronicle via AP, File)
Yosemite Valley to reopen after fears of flooding recede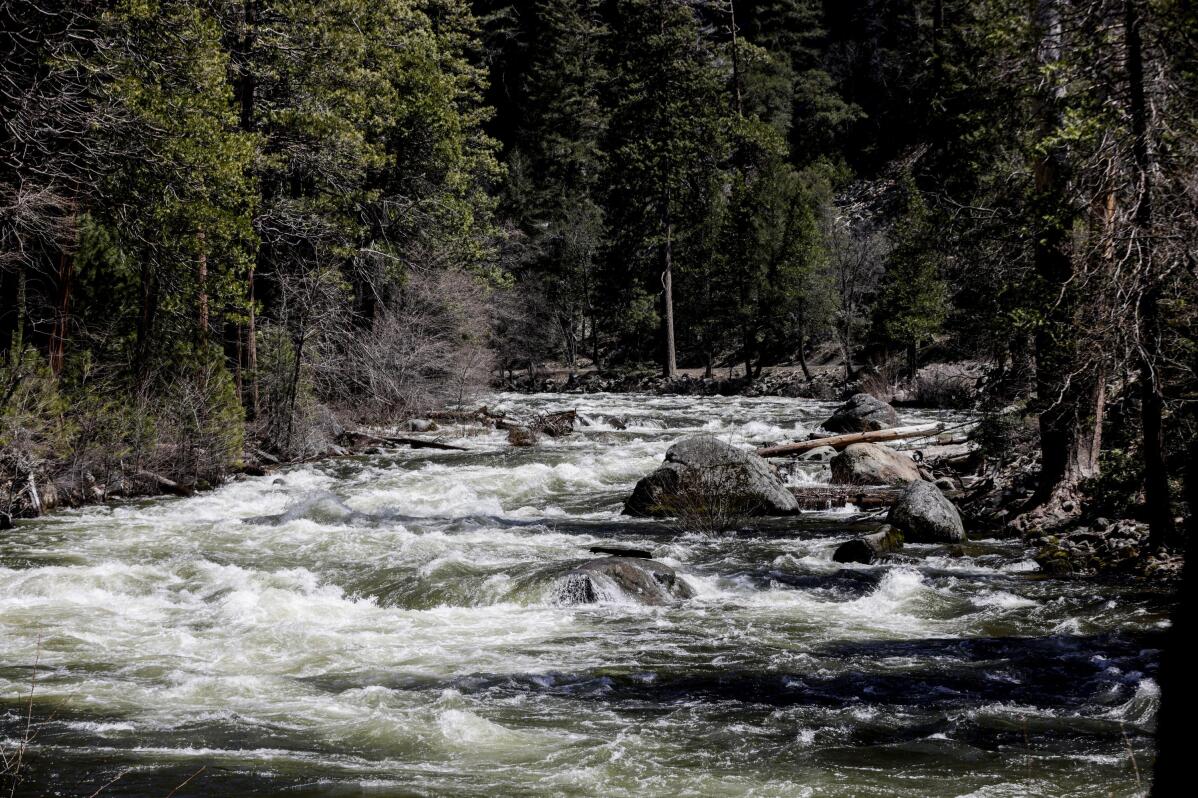 1 of 2

|
FILE - The Merced River rages through Yosemite National Park, Calif., on Tuesday, April 25, 2023. Yosemite National Park will reopen earlier than expected after fears of flooding temporarily shut down the famed California park to visitors. The river did not rise as much as forecast, so Yosemite Valley will be open Sunday, April 30, for day-use only with very limited services. (Brontë Wittpenn/San Francisco Chronicle via AP, File)
1 of 2
FILE - The Merced River rages through Yosemite National Park, Calif., on Tuesday, April 25, 2023. Yosemite National Park will reopen earlier than expected after fears of flooding temporarily shut down the famed California park to visitors. The river did not rise as much as forecast, so Yosemite Valley will be open Sunday, April 30, for day-use only with very limited services. (Brontë Wittpenn/San Francisco Chronicle via AP, File)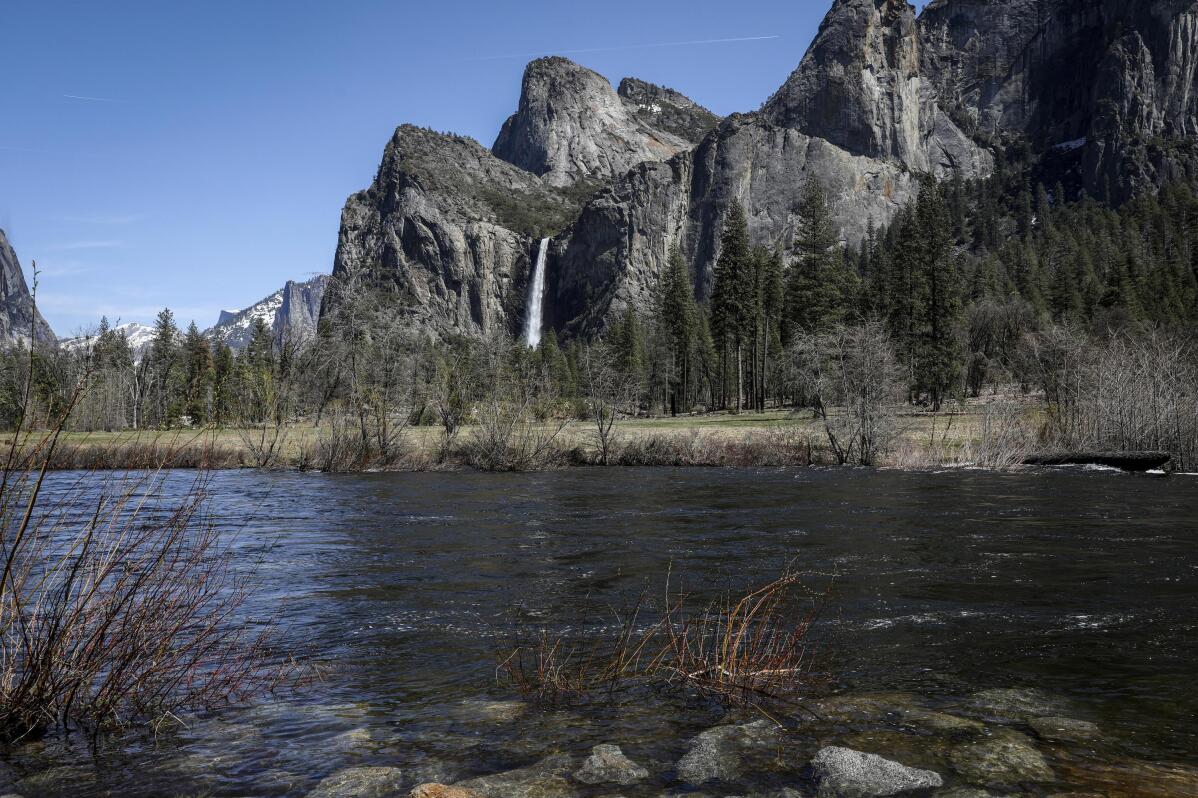 2 of 2

|
High water levels can be seen on the Merced River in Yosemite National Park, Calif., on Tuesday, April 25, 2023. Yosemite National Park will reopen earlier than expected after fears of flooding temporarily shut down the famed California park to visitors. The river did not rise as much as forecast, so Yosemite Valley will be open Sunday, April 30, for day-use only with very limited services. (Brontë Wittpenn/San Francisco Chronicle via AP, File)
2 of 2
High water levels can be seen on the Merced River in Yosemite National Park, Calif., on Tuesday, April 25, 2023. Yosemite National Park will reopen earlier than expected after fears of flooding temporarily shut down the famed California park to visitors. The river did not rise as much as forecast, so Yosemite Valley will be open Sunday, April 30, for day-use only with very limited services. (Brontë Wittpenn/San Francisco Chronicle via AP, File)
YOSEMITE NATIONAL PARK (AP) — Temporarily shuttered parts of Yosemite Valley will reopen earlier than expected after fears of flooding receded Saturday, park officials announced.
Eastern Yosemite Valley, which is home to Yosemite Falls and Half Dome, closed Friday night and was expected to stay off-limits to visitors until Wednesday.
The valley will be open Sunday from 7 a.m. to 8 p.m. and will reopen fully Monday at 7 a.m.
The forecast of flooding came after unseasonably warm weather melted record snowfall in the Sierra Nevada mountains of central California. Park officials said visitors should stay cautious.
"Rivers are running very high and are extremely dangerous," they said on social media. "Do not go into or even approach rivers in Yosemite."