Valtteri Bottas and Zhou Guanyu will stay in Formula 1 next season with rebranded Alfa Romeo team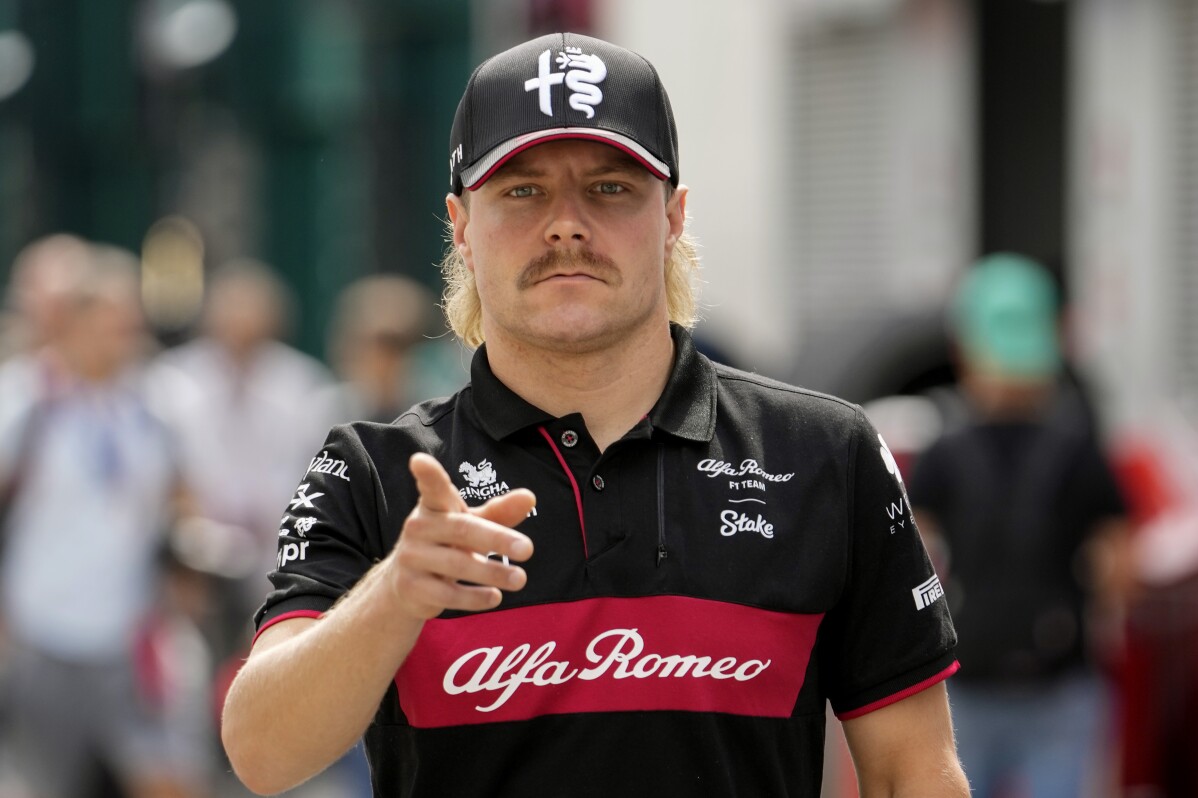 1 of 2

|
Alfa Romeo driver Valtteri Bottas of Finland gestures at the Monza racetrack, in Monza, Italy , Thursday, Aug. 31, 2023. The Formula one race will be held on Sunday. (AP Photo/Luca Bruno)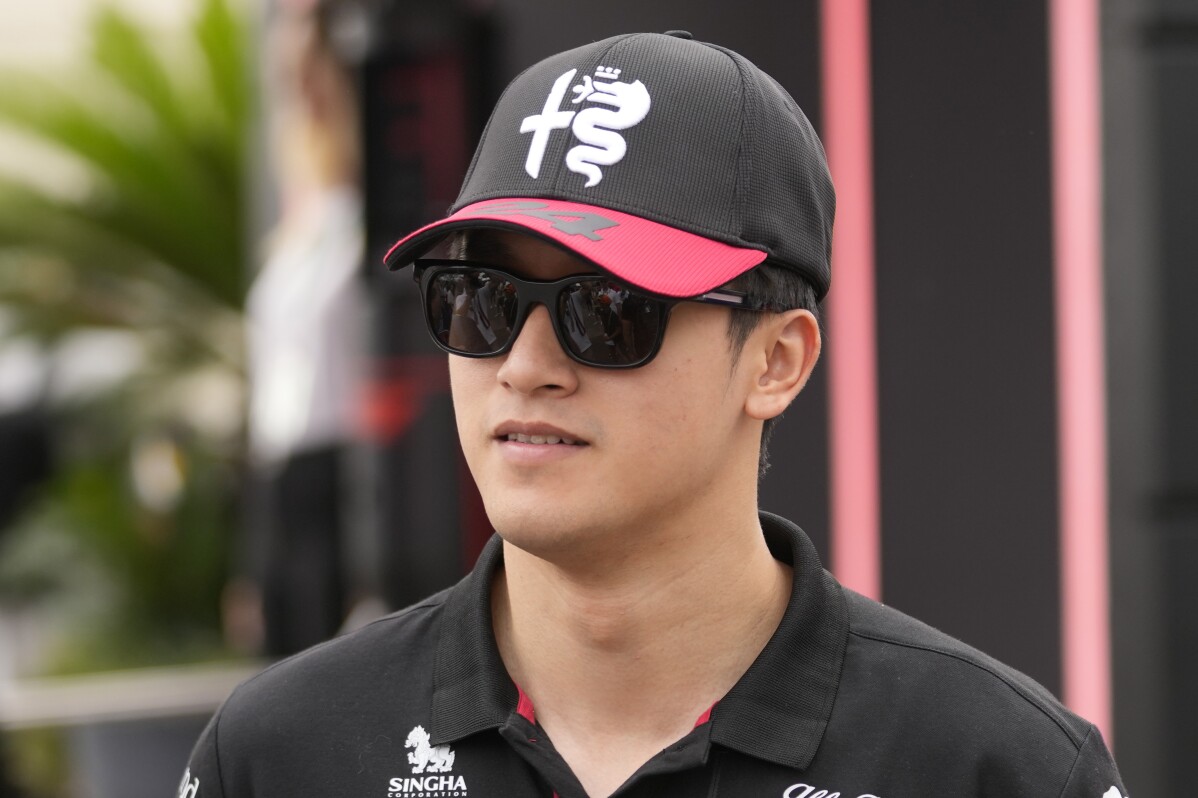 2 of 2

|
Alfa Romeo driver Guanyu Zhou of China arrives at the Monza racetrack, in Monza, Italy, Saturday, Sept. 2, 2023. The Formula one race will be held on Sunday. (AP Photo/Luca Bruno)
Valtteri Bottas and Zhou Guanyu will stay in Formula 1 next season with rebranded Alfa Romeo team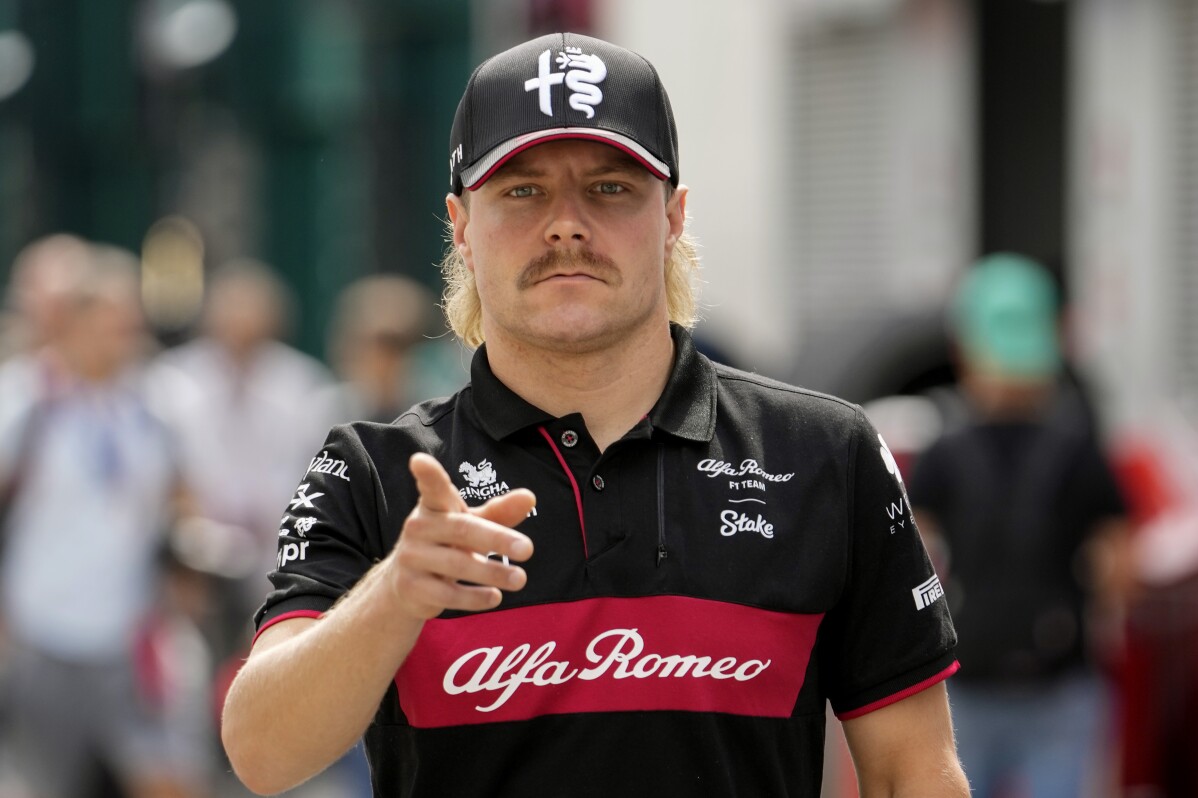 1 of 2

|
Alfa Romeo driver Valtteri Bottas of Finland gestures at the Monza racetrack, in Monza, Italy , Thursday, Aug. 31, 2023. The Formula one race will be held on Sunday. (AP Photo/Luca Bruno)
1 of 2
Alfa Romeo driver Valtteri Bottas of Finland gestures at the Monza racetrack, in Monza, Italy , Thursday, Aug. 31, 2023. The Formula one race will be held on Sunday. (AP Photo/Luca Bruno)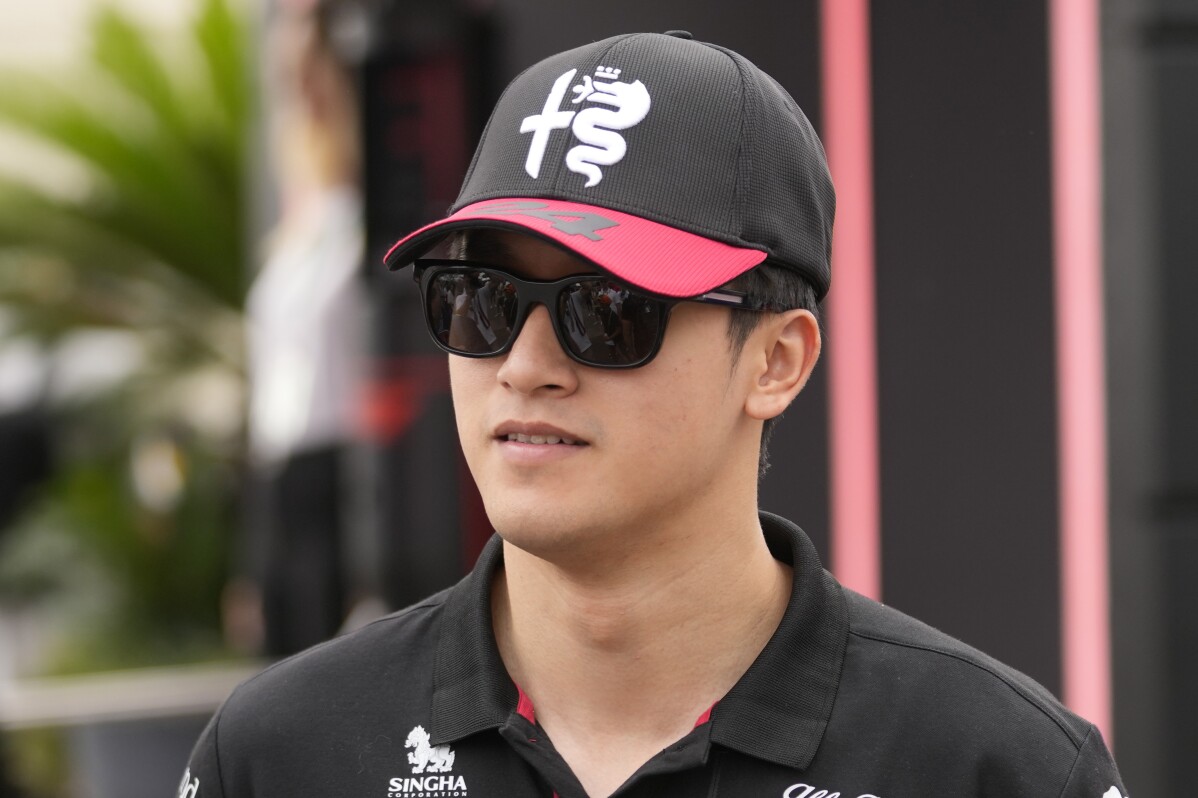 2 of 2

|
Alfa Romeo driver Guanyu Zhou of China arrives at the Monza racetrack, in Monza, Italy, Saturday, Sept. 2, 2023. The Formula one race will be held on Sunday. (AP Photo/Luca Bruno)
2 of 2
Alfa Romeo driver Guanyu Zhou of China arrives at the Monza racetrack, in Monza, Italy, Saturday, Sept. 2, 2023. The Formula one race will be held on Sunday. (AP Photo/Luca Bruno)
SINGAPORE (AP) — The Alfa Romeo team is keeping an unchanged driver lineup for the third year running after announcing Thursday that Valtteri Bottas and Zhou Guanyu will stay for the 2024 season.
The extension will allow Zhou, the first Chinese driver in F1, to finally race at his home Grand Prix in Shanghai after it was canceled in the 2022 and 2023 seasons due to pandemic-related restrictions.
"My relationship with Valtteri is really good, and we are working closely together and with the team to push everyone forward," Zhou said in a statement from the team. "I am also very excited about the opportunity to finally race with my team in China, in front of my home crowd. It will be a great moment and I'm proud to be able to share it with all those who have supported me."
Bottas and Zhou will drive for a rebranded team after Italian car manufacturer Alfa Romeo ends the sponsorship agreement for the Swiss-based Sauber team to run under its name. The agreement stops at the end of this season.
It's not clear which name the team will run under in 2024 and 2025 — perhaps simply reverting to Sauber — before it becomes German manufacturer Audi's team for 2026.
Alfa Romeo has had an unsuccessful year so far and is second-to-last in the constructors' standings, above only AlphaTauri.
___
AP auto racing: https://apnews.com/hub/auto-racing